Truth be told, ironing is not fun. It's one of those things that we tend to avoid until until 2 minutes before heading out the door and suddenly you have no idea where you stashed the iron. Time is precious when you're busy with a whole house, and frankly, people who iron t-shirts just stress me out.
Fortunately, there are a bunch of iron clothes without an iron tricks that can be used quickly and on the go. These are perfect for when you're traveling and living off a suitcase, or just for those super busy mornings:
10 Ways to Iron Clothes Without an Iron
1. Shower method
What does that have to do with anything? Easy: the steam produced by your shower will reduce the wrinkling on your clothes. All you have to do is close the room hermetically, hang your wrinkled clothes on the shower rod and take a 15 minute shower.
2. Hair dryer method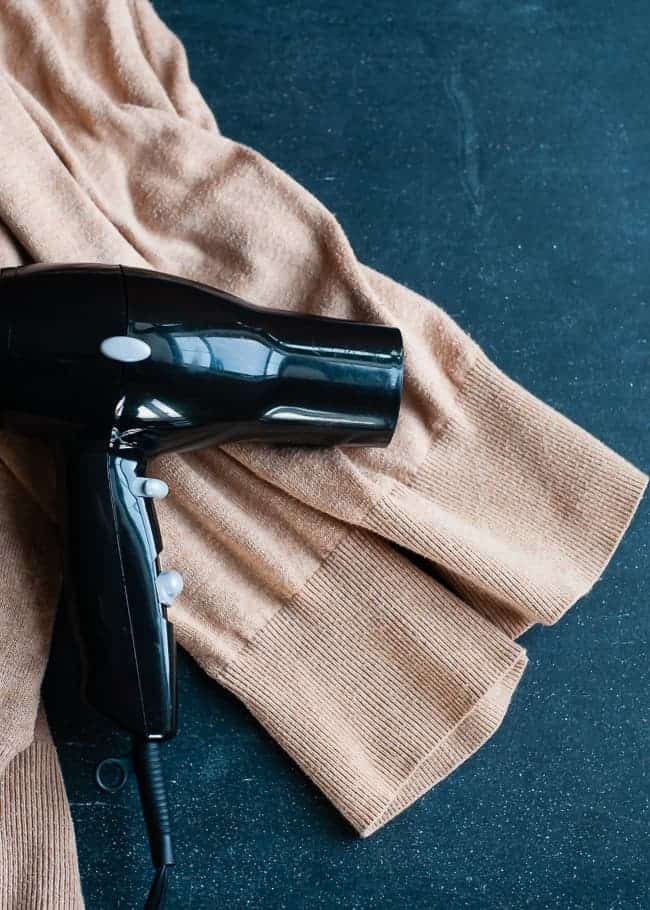 If you have a hair dryer at hand, then you're good to go! Hang your cotton clothes and blow dry them from a 1-2 inches distance, on high heat.
3. Pot method
Boil water in a metal pot, spill it out, then use the hot bottom of the pot just like you would an iron. Oldest trick in the book!
4. Dryer method
Put the wrinkled items into the dryer together with a damp sock or washcloth. Set on low heat for about 15 minutes, then hang to dry wrinkle-free.
5. Flat iron method
If your only tool is your flat iron, use it freely on your clothes! Just watch out not to burn anything by adjusting the temperature.
6. Spray method
Get a wrinkle-removing spray from the shop, spray and smooth out the clothes while they're dump. This works especially well on cotton blends.
7. Vinegar method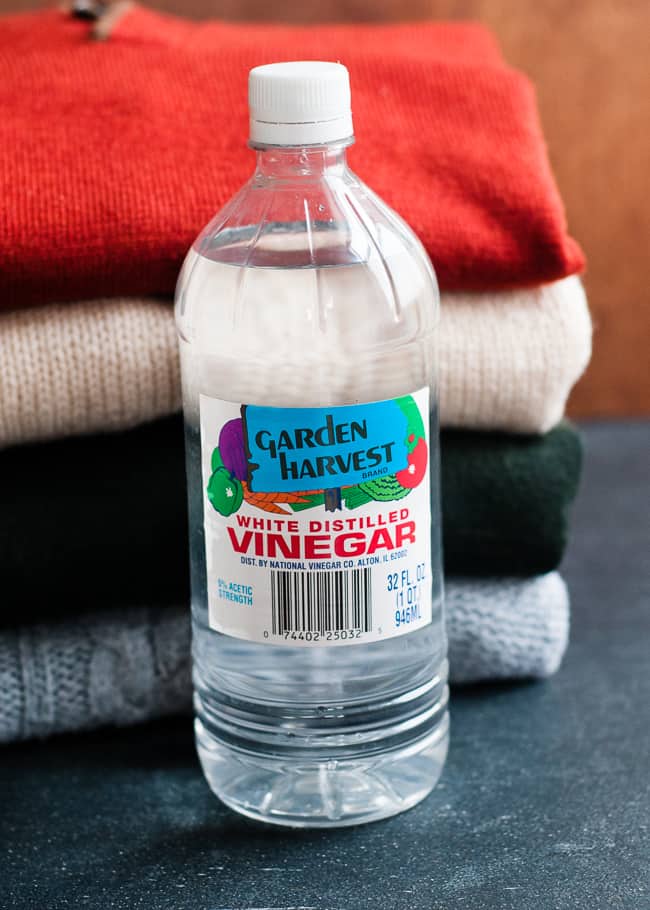 Our favorite good-for-all vinegar can help remove wrinkles too! Just spray 1 part vinegar to 3 parts water on your garments and let them air dry.
8. Kettle method
Hold a steaming tea kettle about a foot away from the item you want to unwrinkle, and watch the creases disappear.
9. Towel method
Press a damp towel on top of your wrinkled item (laid on a flat surface), and press down to smooth the creases.
10. Water method
If you're ready to put some physical work into it, spray some water on your garment and use your hands to slap or shake the wrinkles away.
24