When it comes to the kitchen, we think it's ultra important to stick to natural cleaners. That is where your food is stored, prepped and cooked, after all! DIY kitchen cleaners aren't complicated; see below for 13 easy recipes you can make with just 10 household ingredients.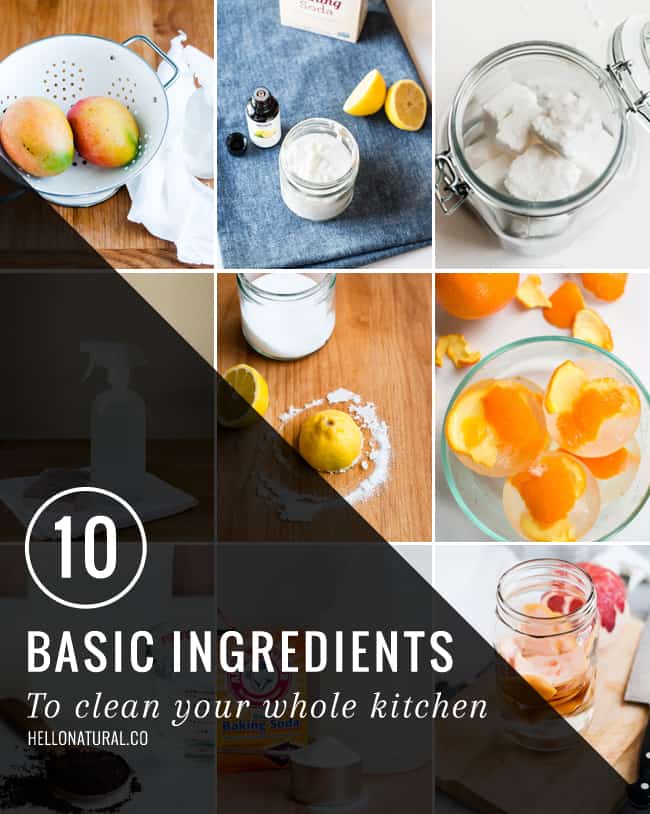 To make it even easier, we put together a shopping list of everything you need to make them. You probably already have at least half the ingredients on hand!
10 Basic Ingredients to Naturally Clean your Kitchen
citrus (orange, grapefruit and lemon)
vinegar
baking soda
salt
dish soap
water
citric acid (only needed for making your own dishwasher tablets)
P.S. If you're hosting Turkey Day, read our tips for prepping your kitchen for the biggest cooking day of the year!
0