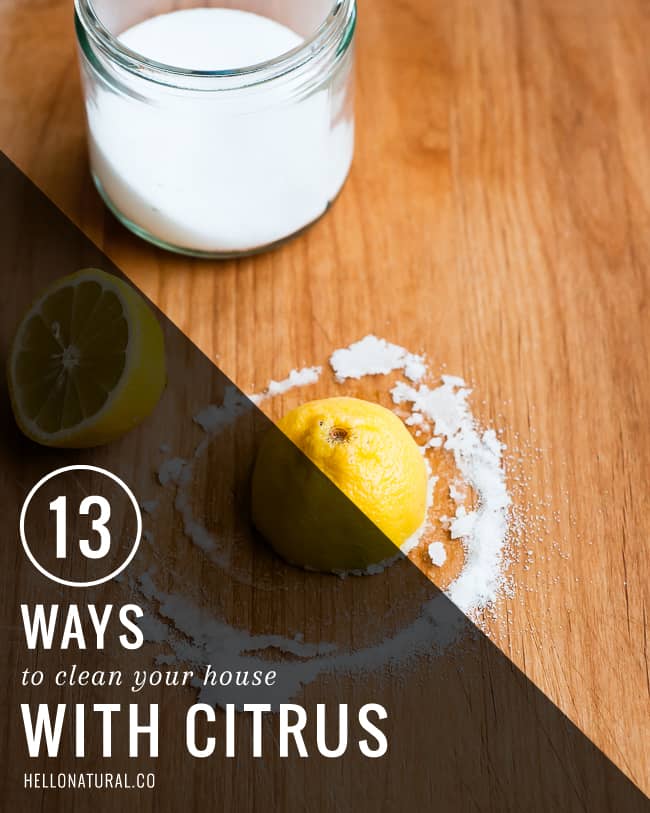 There are about a billion ways to make homemade citrus cleaners (some of my favorite are for the face). In fact, you can clean everything from bath tubs and garbage disposals to cutting boards and greasy hands with citrus. The natural acids in lemons, oranges and grapefruit naturally bleach away stains and remove dirt. Combine citrus with salt or baking soda for an excellent scouring solution. Combine citrus with vinegar for an effective all-purpose cleaner.
Major bonus: these inexpensive cleaners make everything smell extra clean and fresh! So don't throw away those peels!
Here are 13 of our favorite homemade citrus cleaner recipes.
0