Why would you make any of these vegan energy ball recipes?
You know how sometimes you need a quick hit of energy, but don't want to down an entire energy bar? Nor do you want to go straight for the chocolate (or coffee)..? We get it! That's where funny-sounding—but extremely handy—energy balls come into play. They're exactly what they sound like: a concentrated ball of energy-packed food, made into a naturally sweetened, bite-size sphere. And they're extremely easy to make; just mix up the ingredients (see our guide to protein powder to find the right kind for you). Then roll into balls and freeze for 30 minutes to set. Store in an airtight container in the fridge (they'll keep for about 5 days), and grab one when you need it! It's that easy, really.
3 Easy Vegan Energy Ball Recipes That Will Save You From The Afternoon Slump
Here are 3 of our favorite vegan energy ball recipes, and we promise, there's something for everyone. Some days are for coconut overdose, other days you crave something chocolatey, and some days can only be made better with peppermint.
Coconut Love Bites
Tahini Power Energy Balls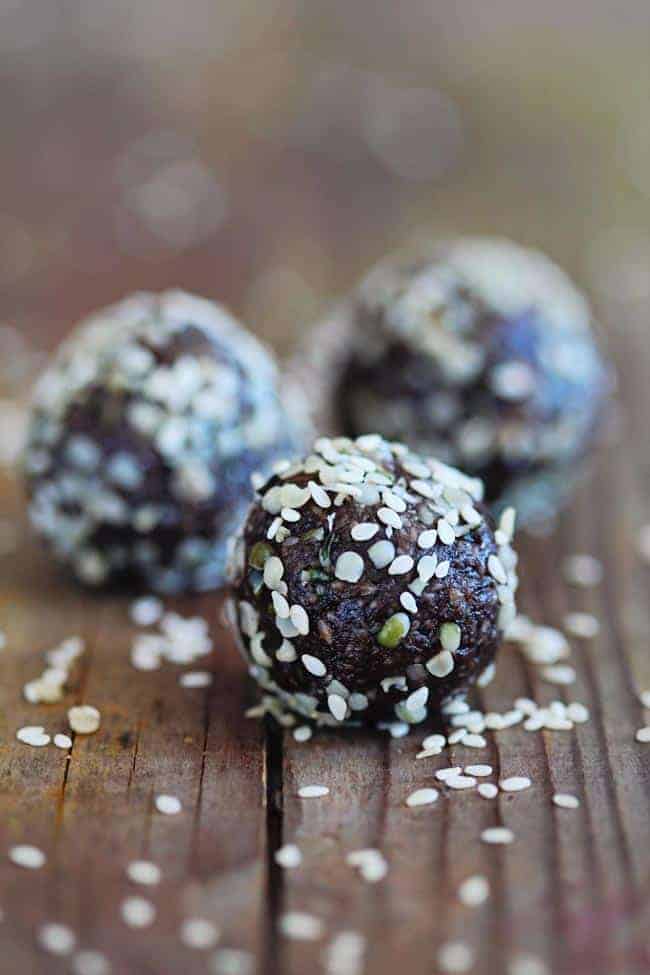 Peppermint Madness Balls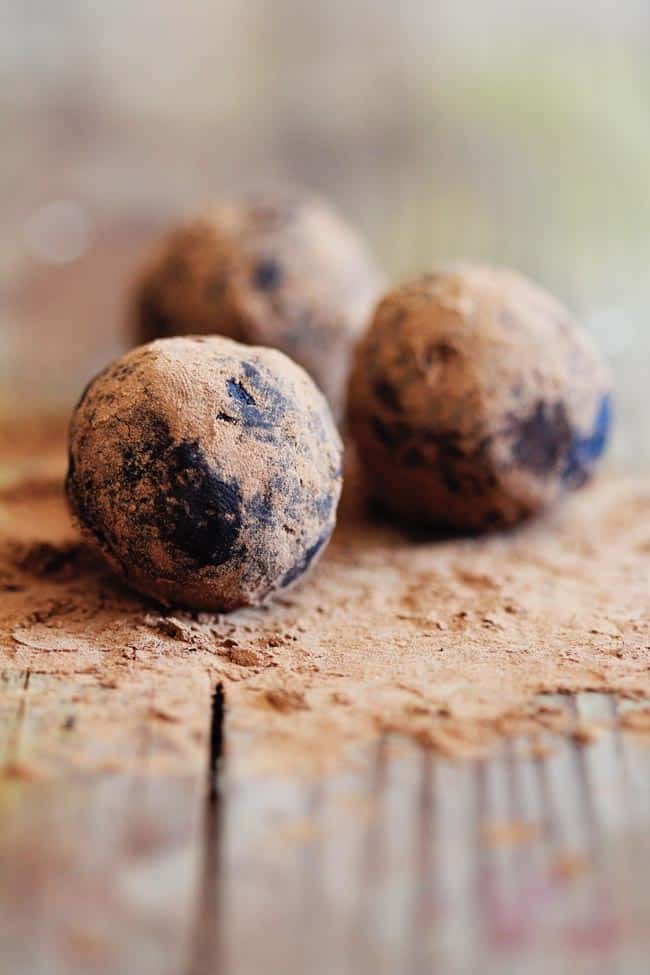 Photos by Ana Stanciu