We all know you can make ice pops from fruit, coconut milk and even cocktails. But what about veggie popsicles? Yes, that's also an option. Carrots, kale and even asparagus can all go into popsicles (and smoothies) and still taste delicious. Here are 3 refreshing ways to get your vitamins in a pretty, healthy, summer-worthy popsicle form. And if you don't have the time or patience to freeze them, skip it and simply whip up these recipes as smoothie. However, if you're trying to increase the amount of veggies your kids are eating, popsicles tend to be the better solution. Is there anything kids won't eat when it's frozen on a stick?!
Green Detox Popsicles
Cool off at the end of a long summer day, and load up on antioxidants while you're at it. Sour lime and sweet banana add a tropical taste—you'll never know there's kale in these!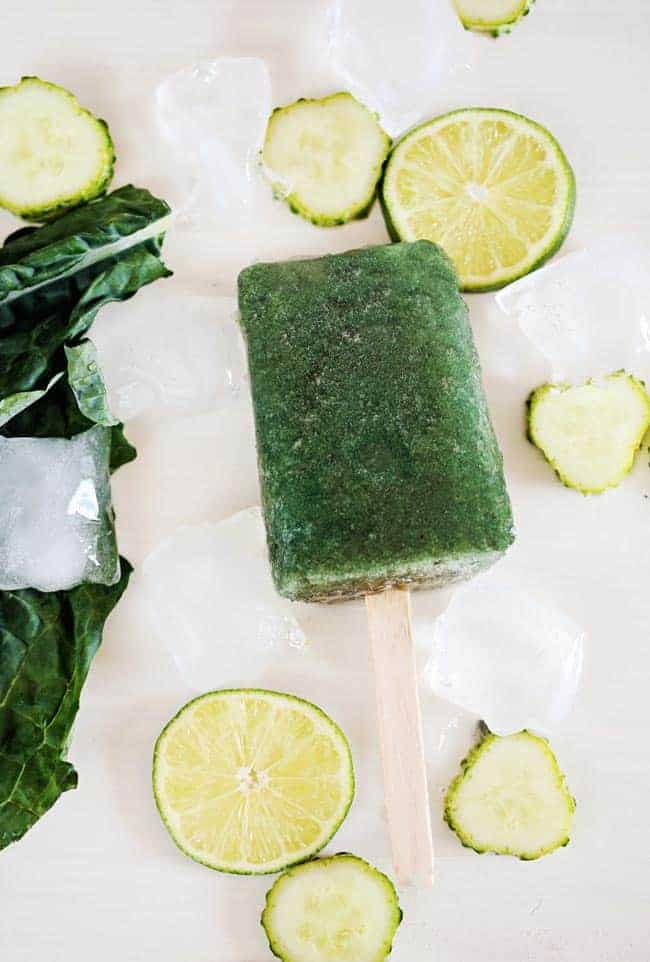 Gorgeous Pink Asparagus Smoothie Popsicles
Asparagus may not be your first ingredient on your mind when it comes to summer popsicles. But their anti-inflammatory properties might change your mind! Mask the specific taste by combining asparagus with fruits. Mix it with fresh, tasty and antioxidant-rich strawberries to get gorgeous, healthy veggie popsicles.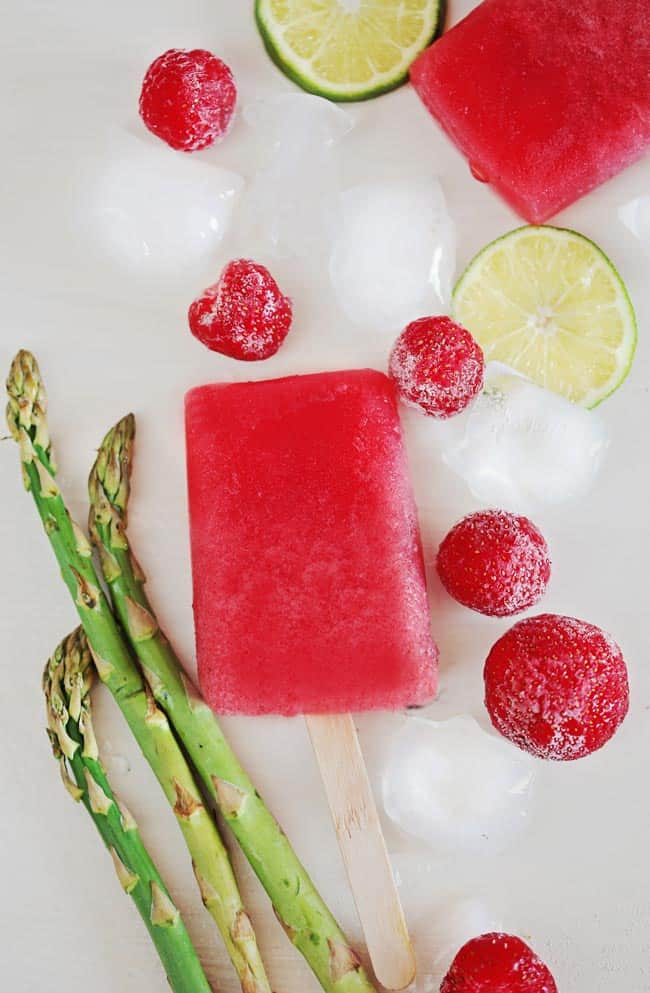 Tropical Pineapple Carrot Popsicles
Tropical-flavored and bursting with antioxidants, these smoothie popsicles have a bright orange color that your kids will love! Carrots are naturally sweet, and they even taste tropical when mixed with pineapple, coconut oil and hydrating coconut water.