Seeking out fats in foods is a pretty new concept to most Americans. Since, well, forever, we've been told that fats are the enemy, but monounsaturated fats and polyunsaturated fats (a.k.a. MUFAs and PUFAs) are good fats that can help regulate cholesterol levels already in the normal range and support heart health when they replace the same amounts of saturated fats.
There are tons of quick and easy ways to get more good fats throughout the day, even at snack time. Reach for one of these options, based on next time you need something to tide you over.
1. Seeds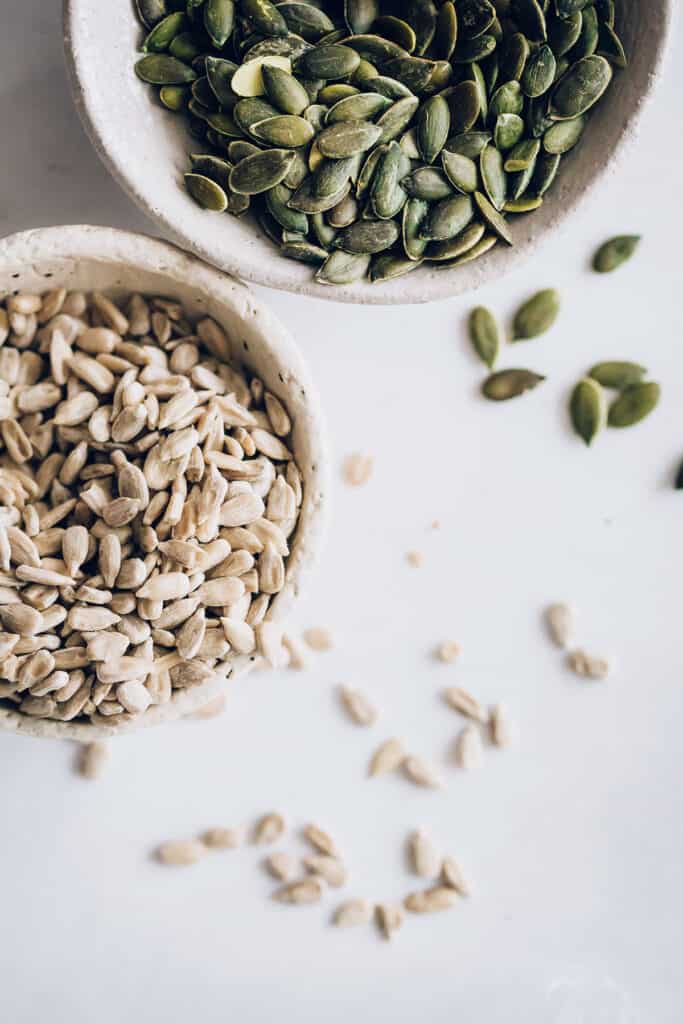 Pumpkin, chia and sunflower seeds provide plant-based omega-3s, minerals, fiber and plenty of monounsaturated fats. Add chia seeds to a smoothie or pudding, and pumpkin or sunflower to salads—or just snack on them. Get our guides to seed here.
2. Sardines
Yes, this one sounds a little odd. But fish tend to be packed with good fats, and sardines—being lower on the food chain—have a lower risk of carrying contaminants like mercury. A can of sardines are packed with protein, vitamin D and vitamin B-12 and are a super-concentrated source of omega-3s (EPA/DHA). Eat 'em right out of the can, or ease into it by adding them to salads.
3. Avocado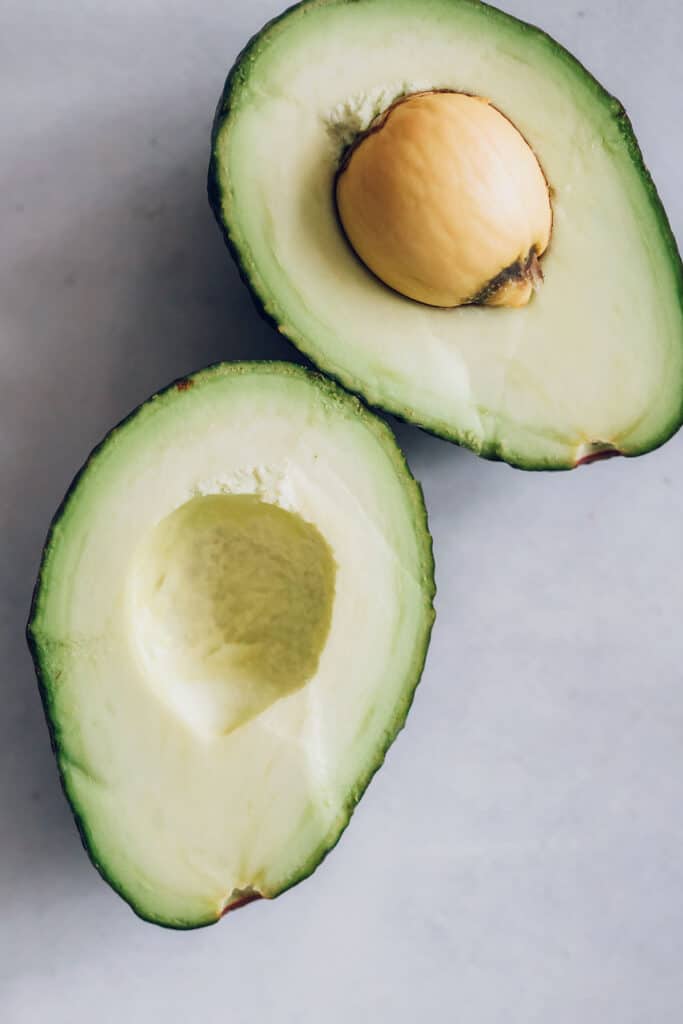 The avocado toast trend is taking Pinterest by storm for a reason: It's quick, easy to eat on the go and just two servings of avocado provide a good source of fiber and folic acid, and also contain good-for-you monounsaturated fats
Top a slice of whole wheat, seedy bread with avocado and/or tahini, sesame seeds or cashew cream for a delicious breakfast or snack. Or add avocado to burgers, tacos, wraps, salads, creamy pasta sauces and just about any other meal you can imagine. Some people even like to sprinkle on some salt and scoop it right out of the skin.
4. Plant-based oils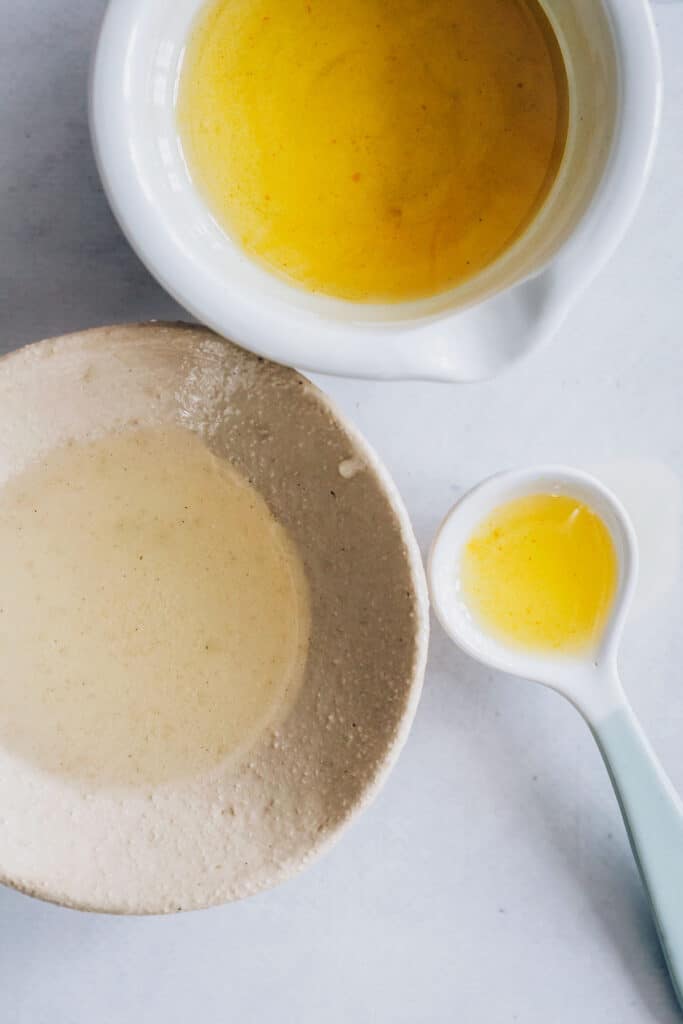 Plant-based oils like sesame, canola and olive oil contain good fats and add incredible flavor to even the simplest of salads. Bring a small container of a vinaigrette made with a plant-based oil to work, and dip raw veggies in it for a snack. Or chop up grilled chicken and add a vinaigrette for a super-easy wrap filling.
5. Nuts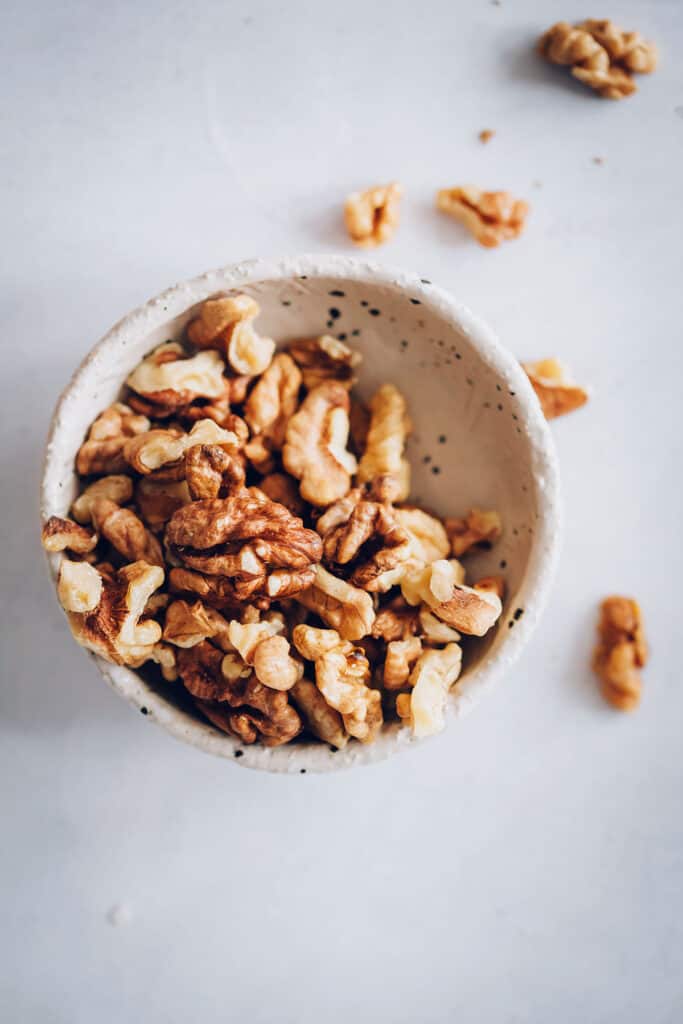 Nuts are the holy grails of good fats; they are concentrated sources of omega-3s and other unsaturated fats and they taste great in or on almost anything. Apples with almond butter are always a go-to. But a homemade trail mix, made ahead of time, like this Maple Chai-Spiced Nut Mix, is an even easier way to get a filling snack with plenty of good fats, whenever your sweet tooth strikes.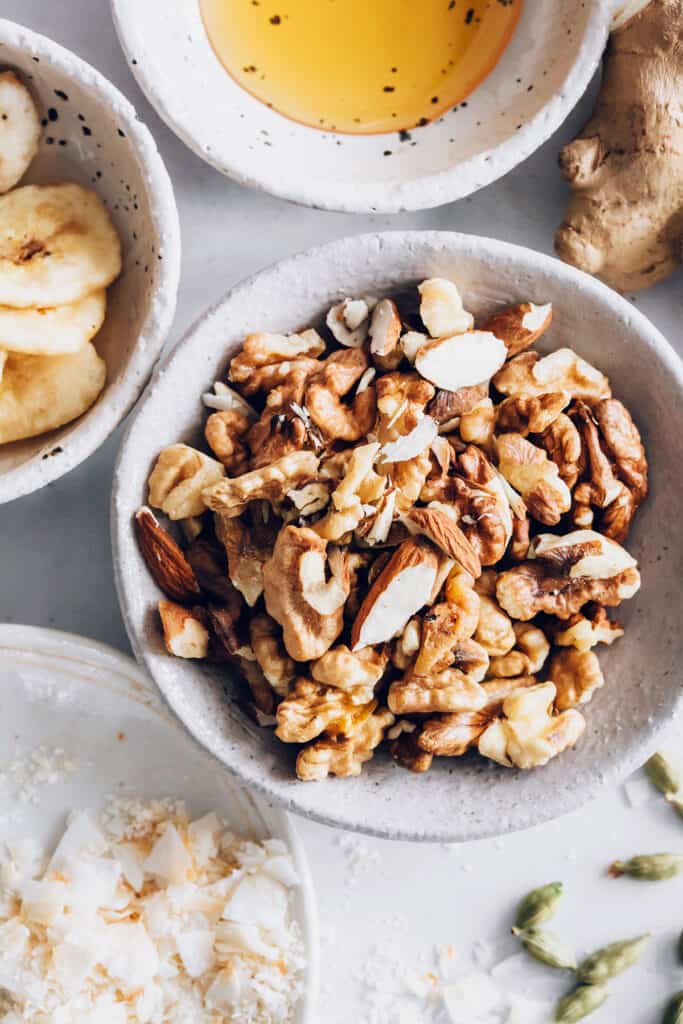 This recipe makes a pretty sweet mixture; feel free to decrease the sugar and/or maple syrup to your liking—and/or add black pepper if you like spicy chai.
You can also use any combination of nuts you like. This version uses cashews and pecans, but you could go with almonds, walnuts, pistachios…or go crazy and buy a pre-bagged mixture.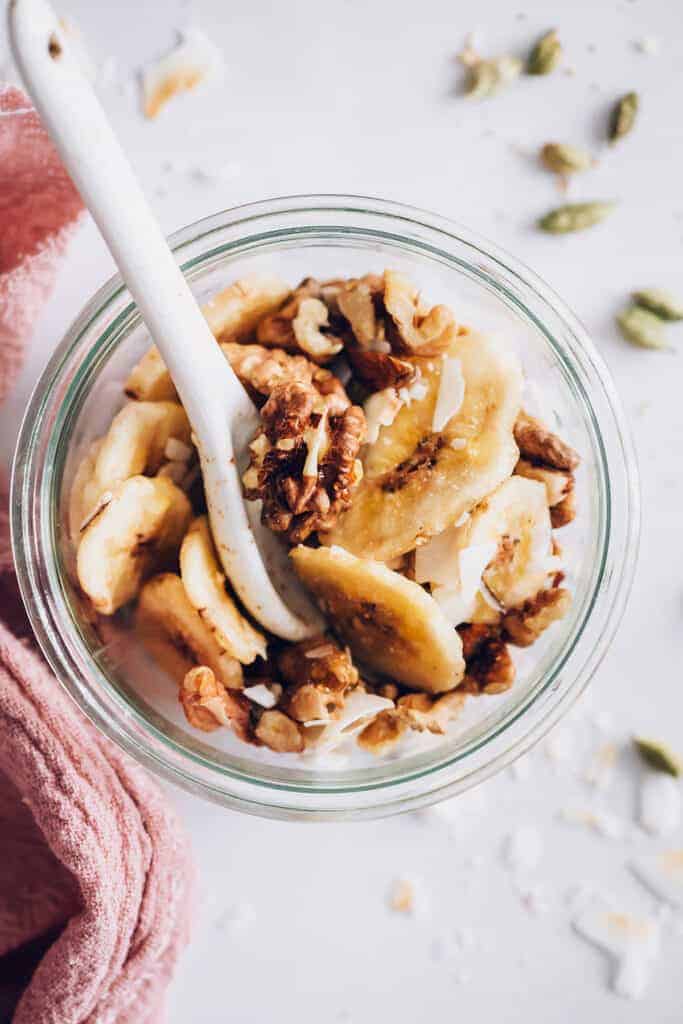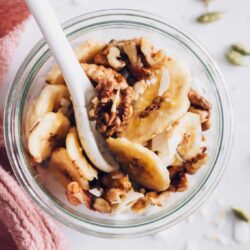 Maple Chai-Spiced Nut Mix
Grab a handful of this nut mix—it's sweet, filling and packed with healthy fats.
Ingredients
2

tbsp

maple syrup

1

tbsp

butter

2

cups

raw mixed nuts walnuts

cashews, almonds and pecans work best

1/4

cup

brown sugar or equivalent amount sugar substitute

to taste

2

tsp

cardamom

1

tbsp

cinnamon

1

tsp

ginger

1/2

tsp

clove

1/2

tsp

nutmeg

1/2

tsp

black pepper optional

3/4

cup

dried banana chips unsulphured

3/4

cup

coconut chips or coarse coconut flakes
Instructions
Heat oven to 350°. Place maple syrup and melted buttery spread in a large bowl and stir together. Toss nuts in the mixture to coat well. Mix in brown sugar and spices, and toss again to coat nuts well.

Pour mixture onto a parchment-lined baking sheet. Bake 7 to 10 minutes or until nuts are golden and fragrant, being careful not to overbake.

Remove nuts from oven and let cool 5 minutes. When cool, pour into a new large bowl and mix in coconut chips and banana chips. Serve immediately and store leftovers in airtight containers at room temperature for 3 to 4 days.
Notes
Unsulphured, unsweetened banana chips and coconut flakes pair perfectly with the sweet-and-spicy chai flavors. This would be great served with a cup of tea in the afternoon, as a post-hiking snack, or even sprinkled over ice cream if you want to take it to the next (dessert) level.
3