Fall is about red and yellow tones, from hazy sunsets to rich harvest fruits and veggies. Nature is giving us all the antioxidants we need to get us ready for long winters – food for our minds and for our bodies. And when cranberries hit the stores, it's a sign that holiday season is knocking at the door. I use cranberries in smoothies and cold-pressed juices, but there's nothing like enjoying them in a festive cocktail like this gin punch.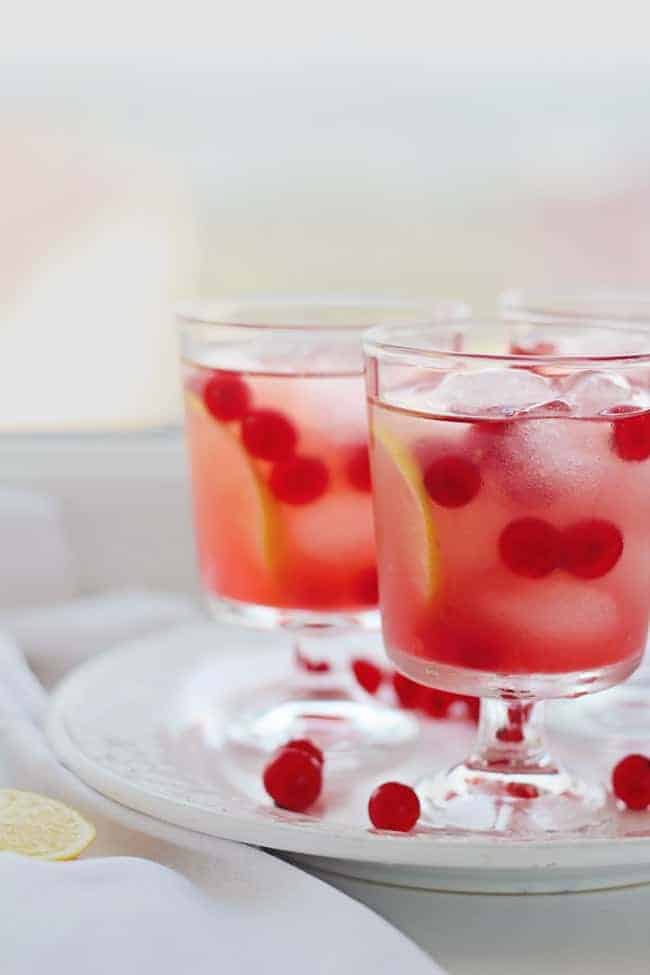 Yesterday the cranberries caught my eye at the farmers' market. Be it Thanksgiving, Christmas or New Year's Eve – cranberries have a special place in our holiday menu. It's not only about their gorgeous red color, but their powerful healing effects too:
– they help prevent and treat urinary tract infections
– they protect the cardio-vasculary system and the liver
– they are a good ally for treating and preventing cancer
In autumn antioxidants are everywhere! Apples, plums, persimmons, blackberries and cranberries – and when magenta, red or yellow is involved, you must immediately buy in bulk, eat raw, blend, juice or freeze for later to get the maximum benefit from the nourishing super-powers these fruits have.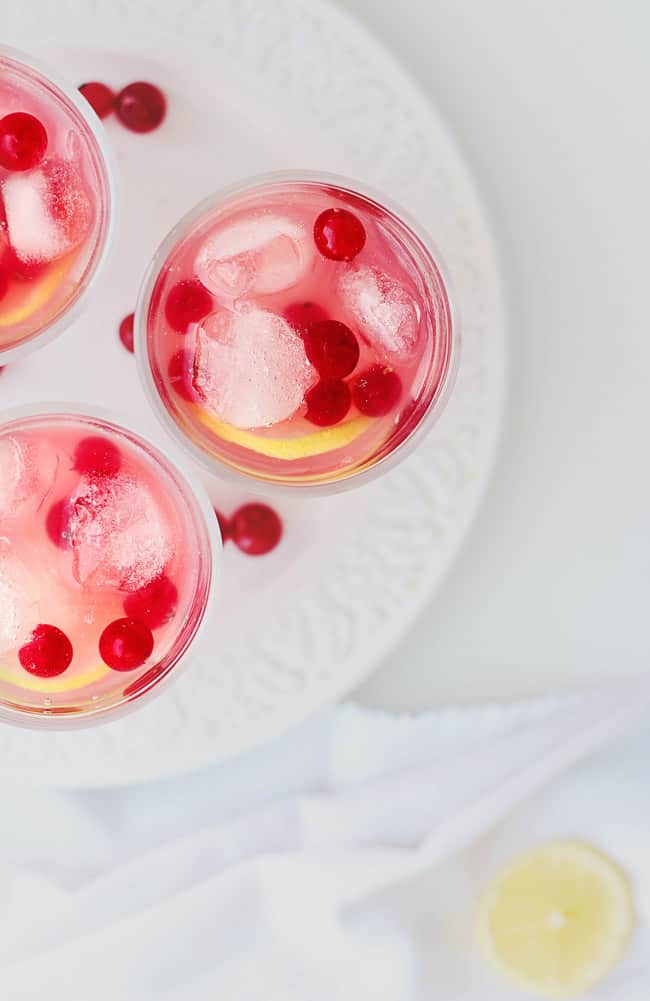 Combine cranberries with lemon juice for a vitamin C kick and add ginger to enrich your drink's anti-inflammatory powers. You can use lime instead of lemon. If you already have the ginger syrup, you'll have the cocktail ready in just a few minutes.