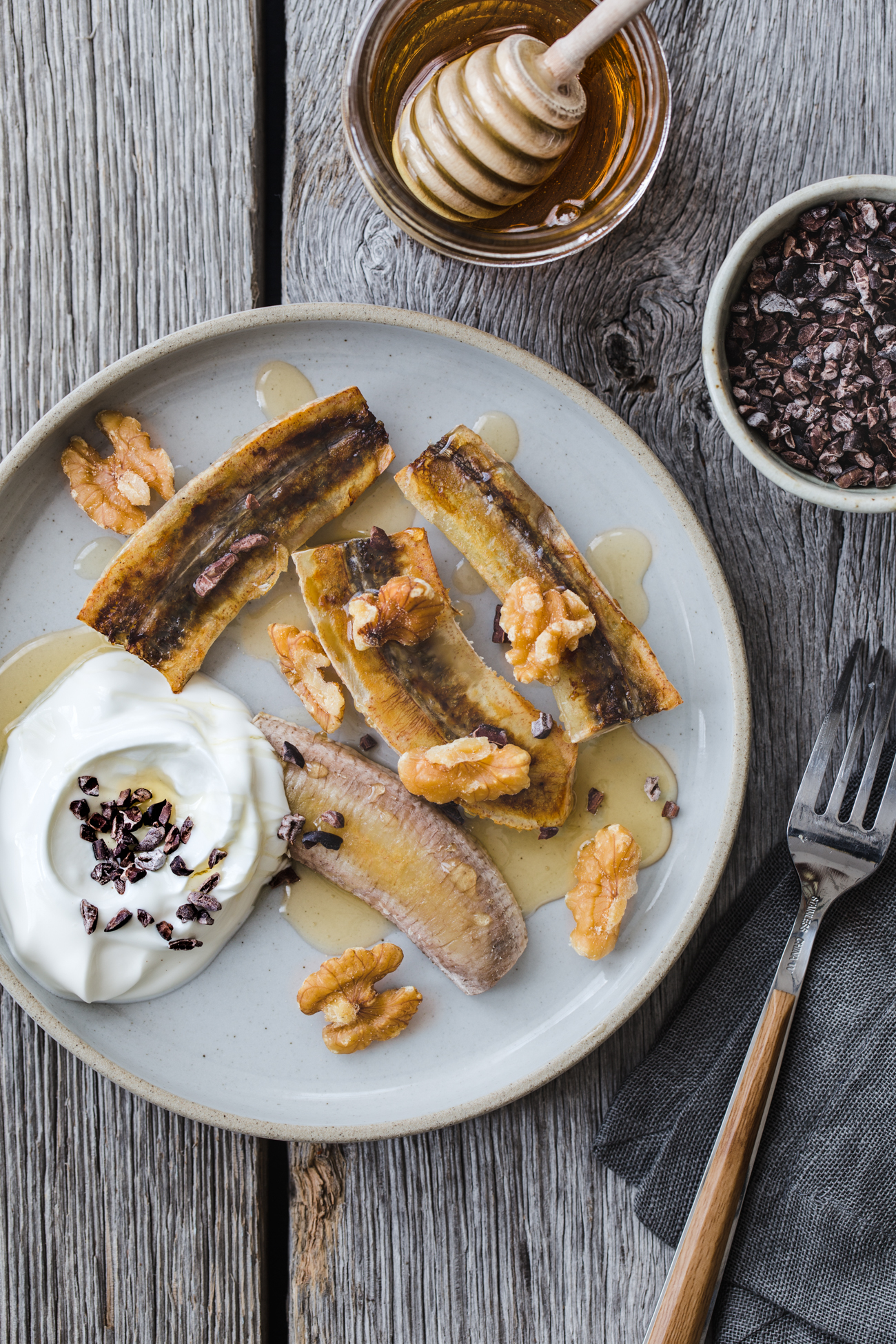 Have you ever come across a recipes that is so simple and so quick that you almost don't believe it? Take these baked bananas, for instance. How can a dessert that is essentially one ingredient satisfy my sweet tooth to such a degree?
It's bananas.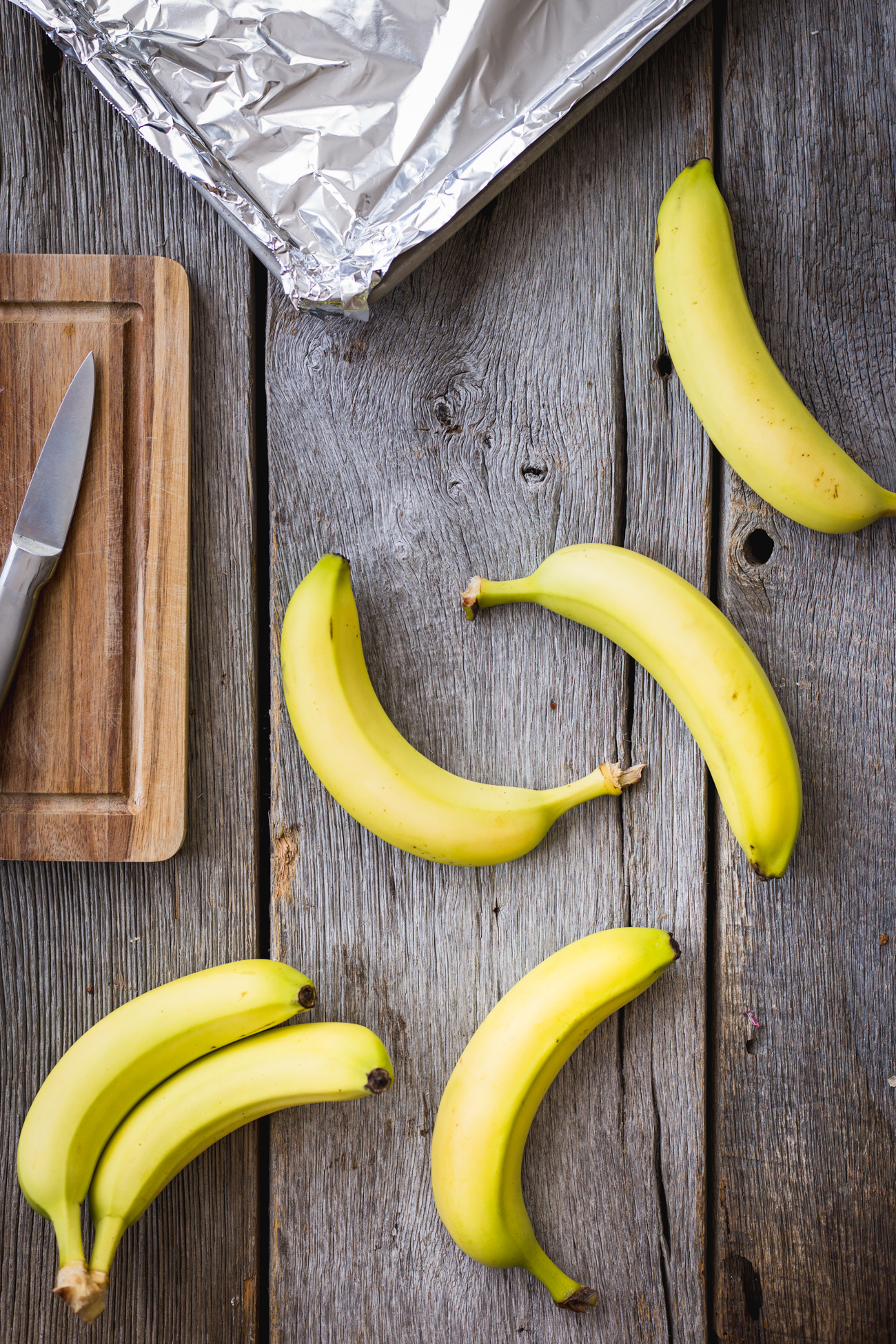 Puns aside, these baked bananas are pretty incredible. Baking bananas in the oven for just a few minutes brings their natural sweetness to the surface. The bananas caramelize and turn golden and soft, resulting in a natural pudding-like treat.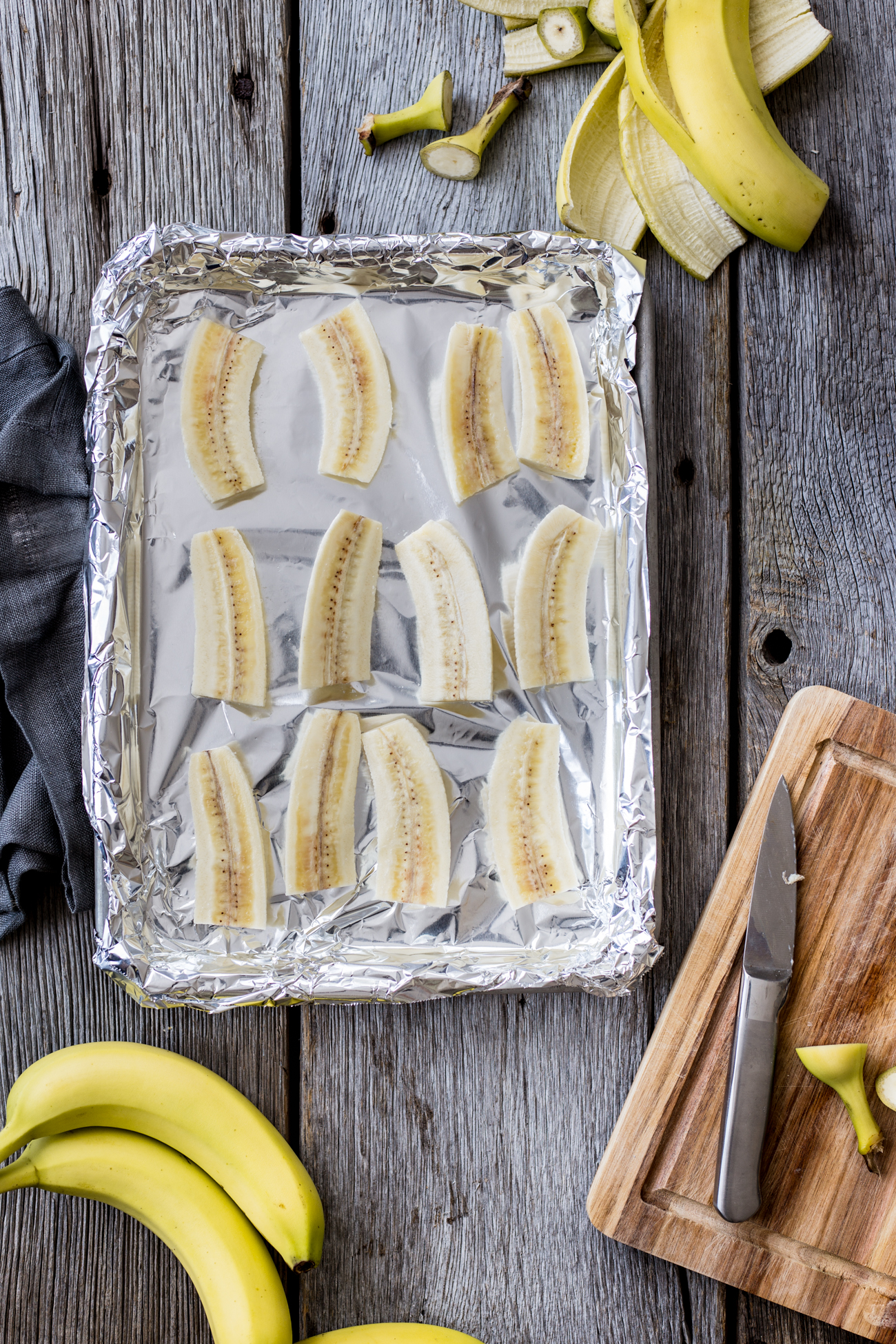 While the baked bananas are amazing all on their own, I personally like to add a few toppings to up the texture factor. My favorite toppings are honey, walnuts, and a few cacao nibs. The walnuts and cacao nibs add crunch while the honey brings all of the flavors together. A dollop of Greek yogurt and a sprinkle of cinnamon is always a good choice as well.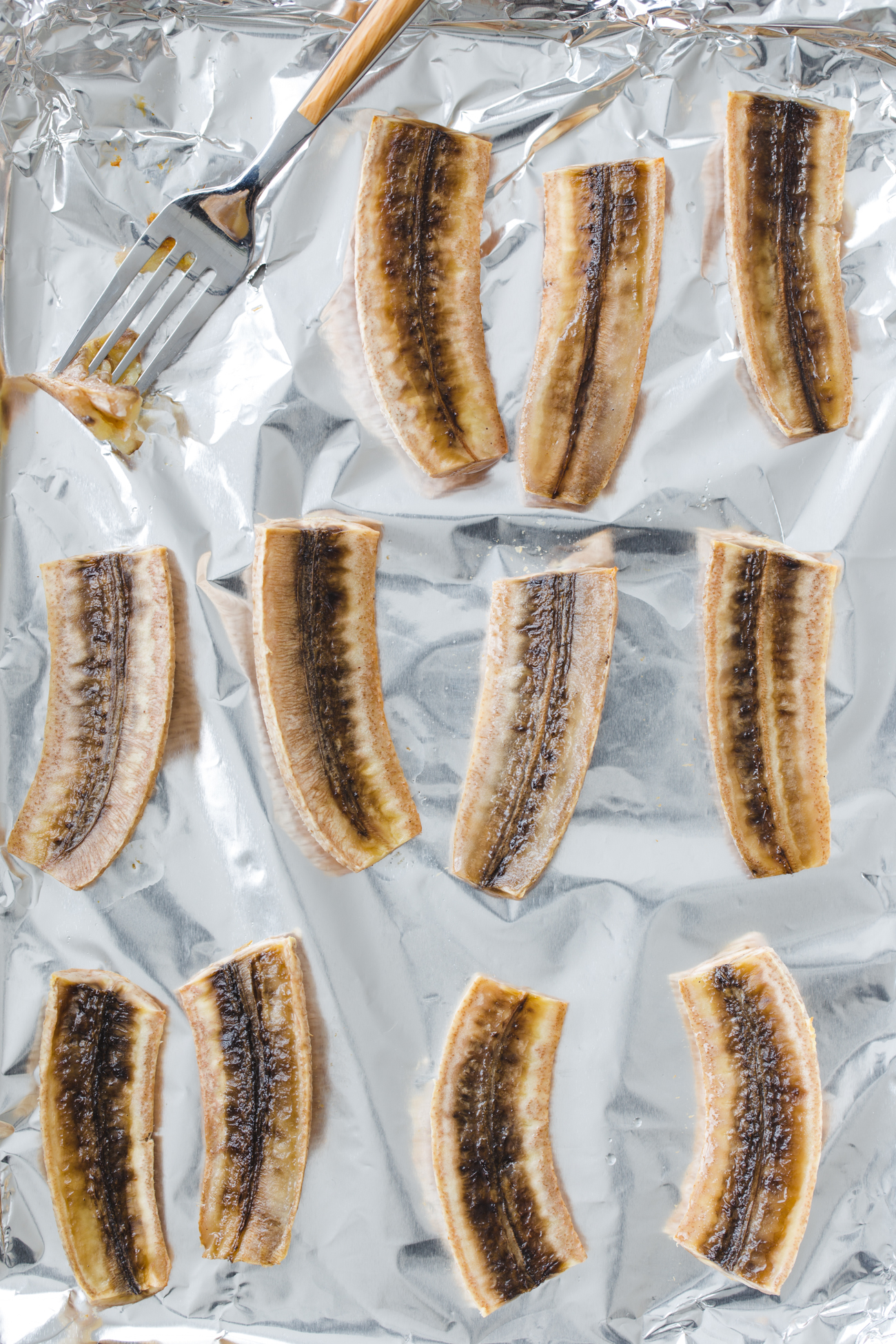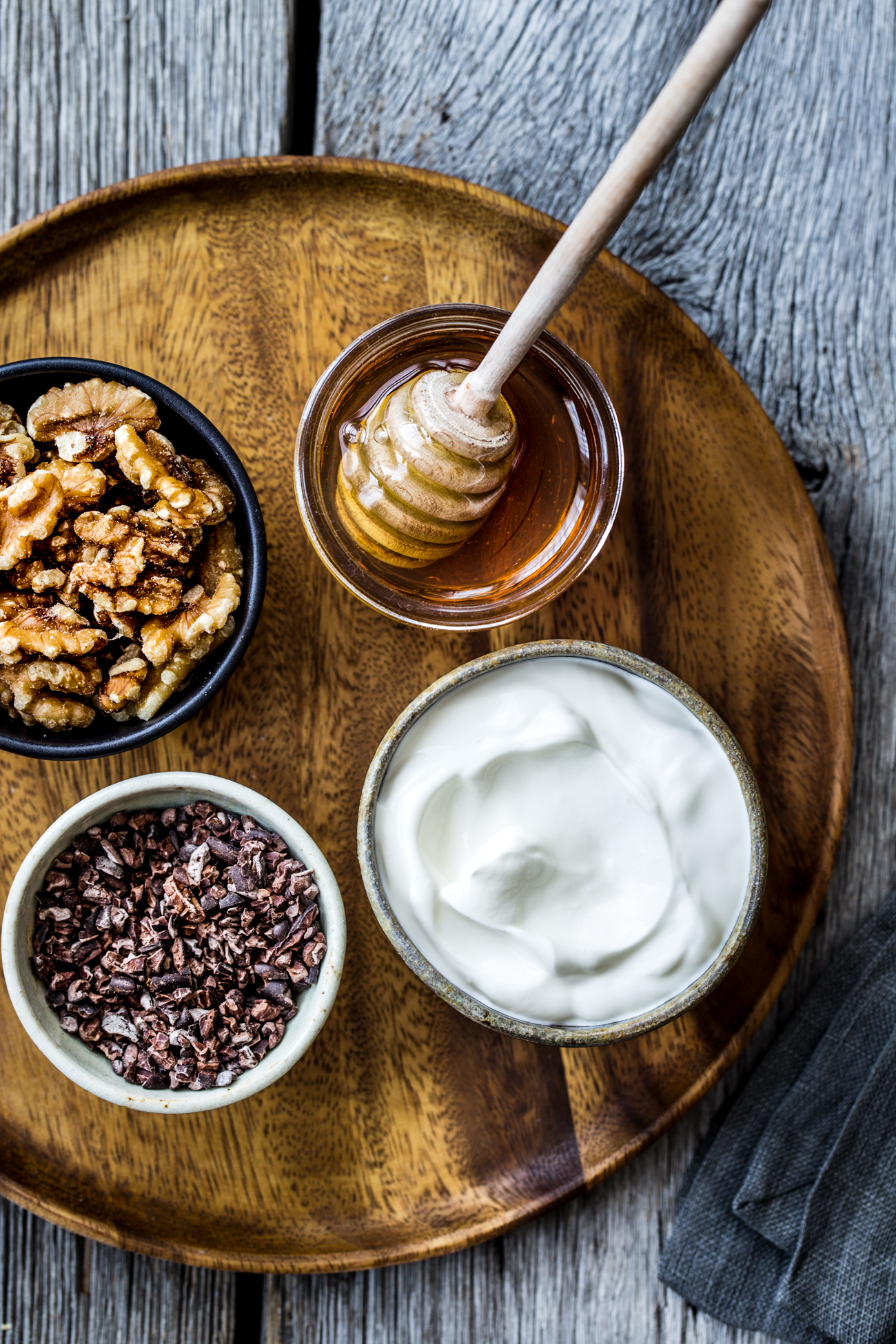 Having made these multiple ways, here are a few baked banana tips to get you started:
Use ripe bananas: I made the mistake of using underripe bananas the first time I ever made these and the results were a little dry and not what I was hoping for. A ripe banana is already soft and sweet so baking it just enhances those qualities.
Bake for one or a crowd: Whether you are making an afternoon treat for your self, or making dessert for your whole family, the method stays the same. Just bake one banana per person and set out a variety of toppings so that everyone can create their own combination of flavors.
Make it a sundae: Try adding a scoop of all natural vanilla ice cream and a drizzle of honey for a quick bananas-foster style dessert. This might be my favorite version!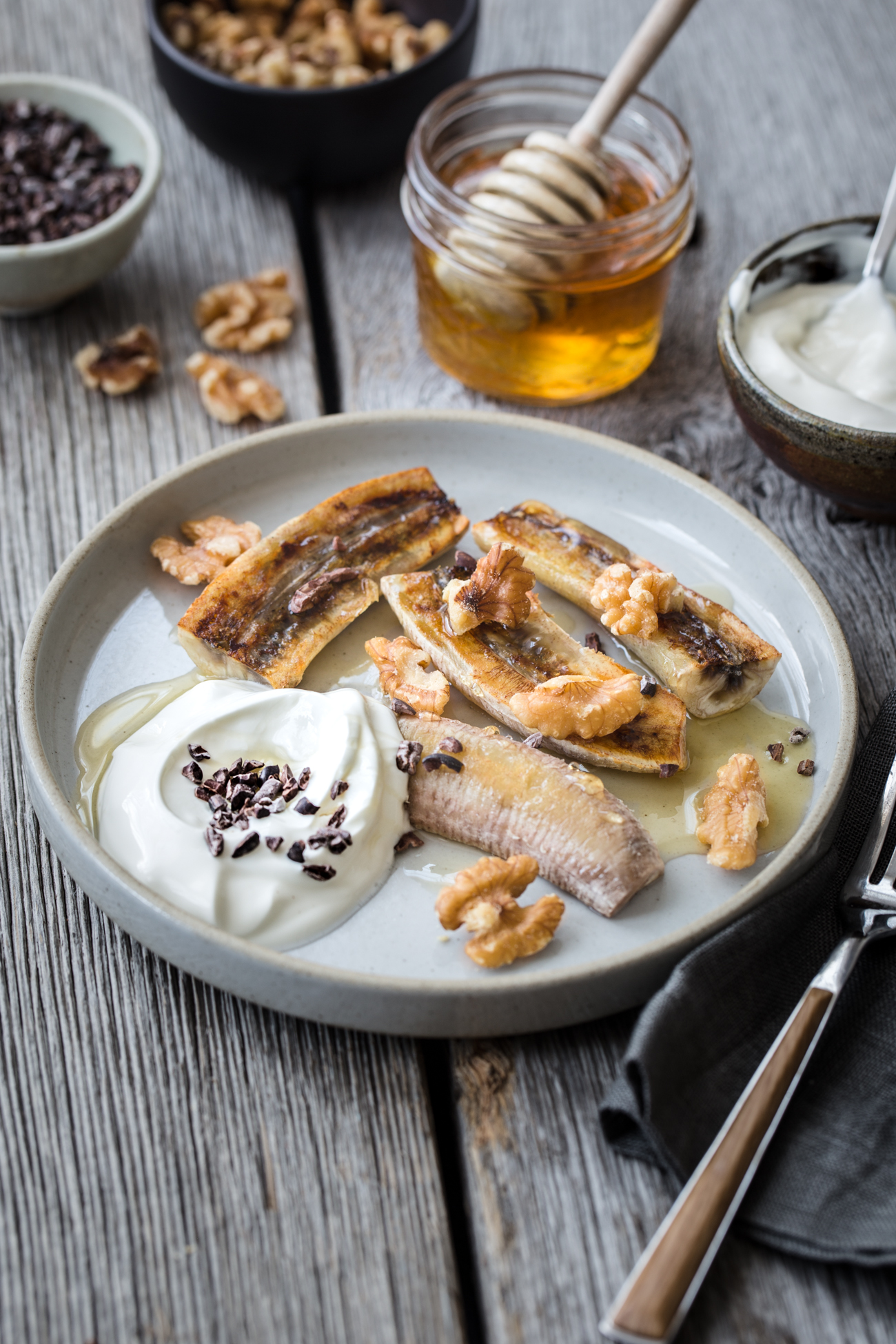 Next time you are craving a little something sweet, bake yourself some bananas. You won't be disappointed!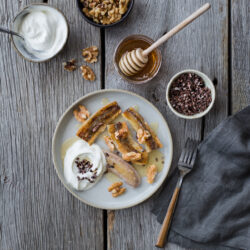 Baked Bananas
Ingredients
Optional Toppings
honey

yogurt

cacao nibs

dark chocolate

walnuts

cinnamon
Instructions
Preheat oven to 400ºF.

Peel bananas and cut them in half lengthwise. If you have large bananas, you can cut them into quarters.

Place bananas on a foil lined baking sheet. Bake at 400°F for 10-15 minutes or until soft and golden.

Top bananas with your choice of toppings and serve warm. Enjoy!