We've now reached the point in summer where I start to lament the fact that fall will be here soon and there are so many warm weather things I haven't done yet. Like making popsicles! I had big plans for making popsicles all the time so I'd always have a homemade batch in the freezer, and then… I just ended up buying them at the grocery store.
Womp womp.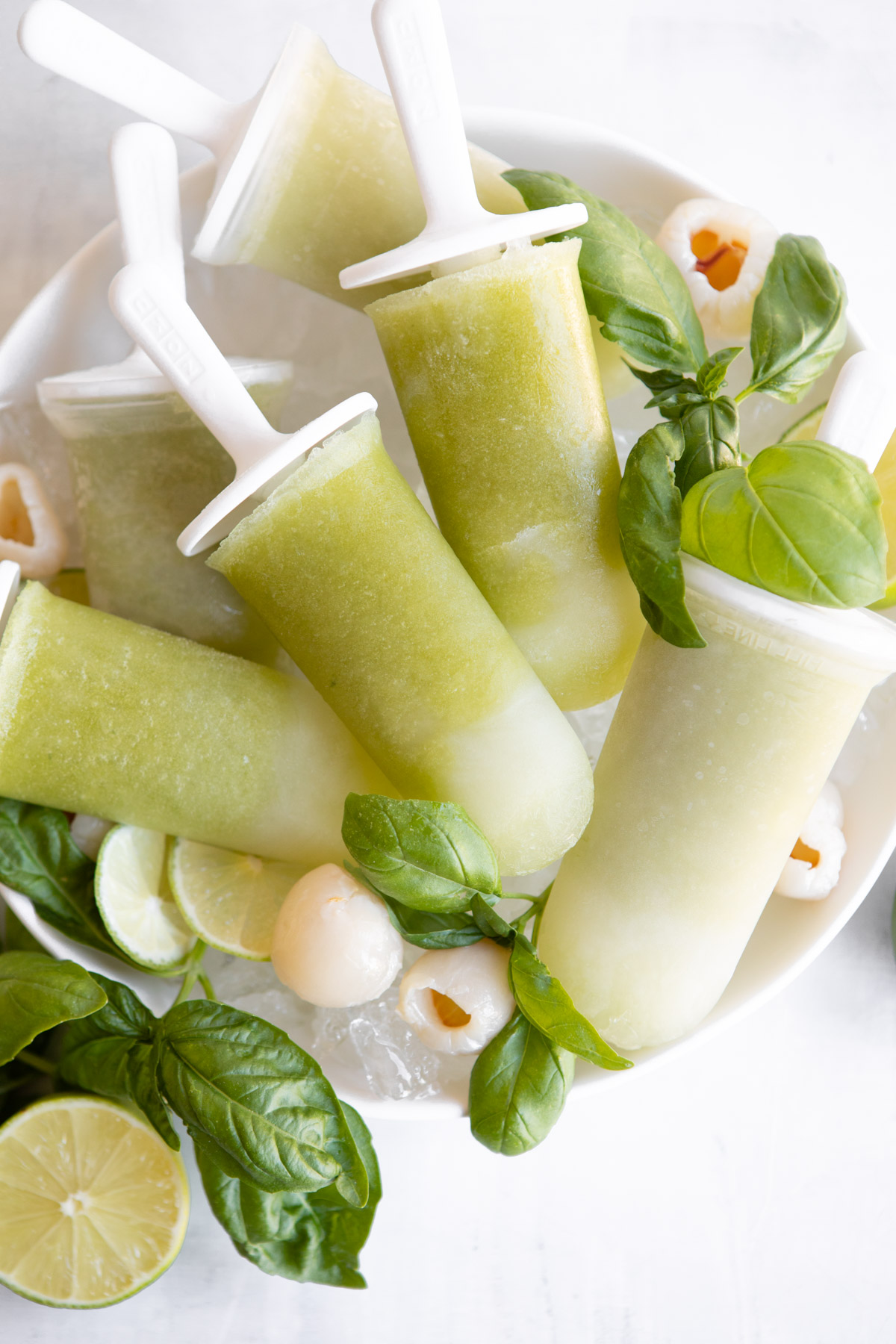 But these Basil Lychee Ice Pops are a good reminder why homemade popsicles are so superior to packaged ones. You can't buy Basil Lychee Ice Pops at the store! The possibilities are endless when you're making your own popsicles.
My personal touch when making popsicles at home is to add herbs for a more sophisticated flavor. There are two ways to go about doing this—one way is to make an herb-infused simple syrup. The second way is to simply blend the herbs into the rest of the popsicle mixture.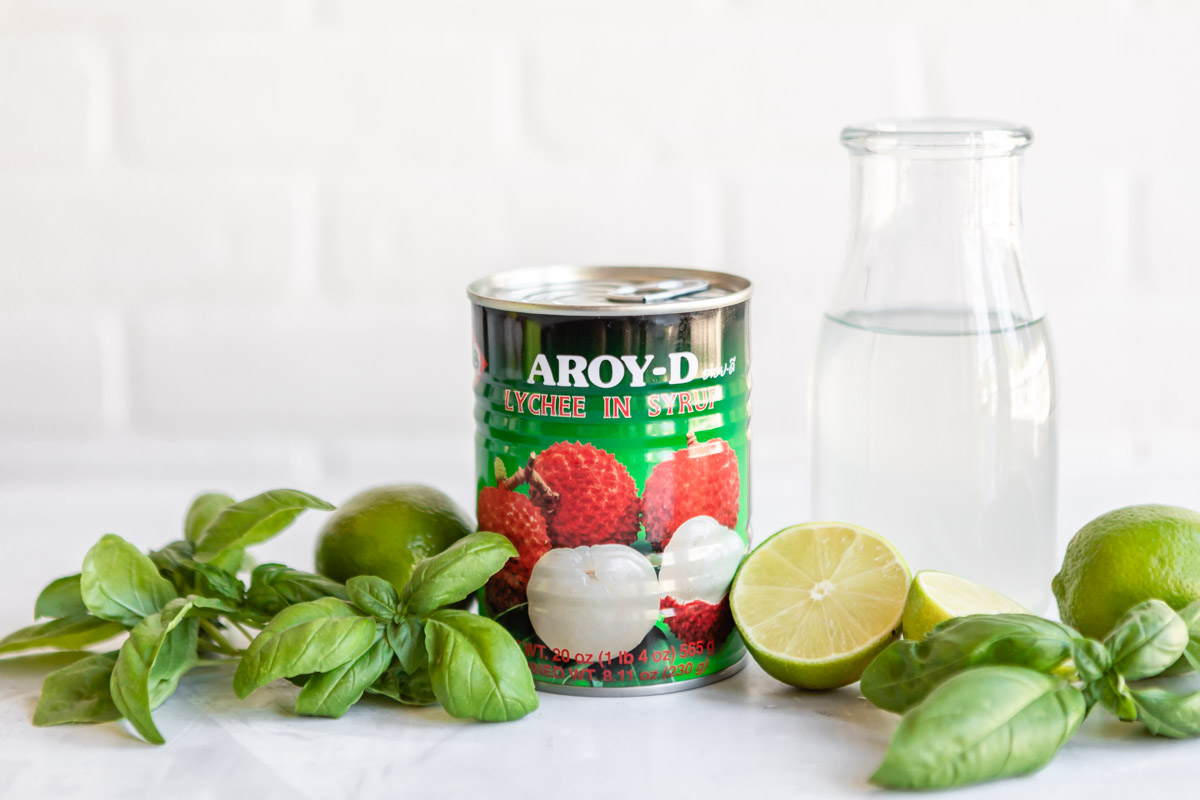 I've come up with a system for deciding which herbs to infuse and which to blend. If the herb in question has a tough, woody stem? Infuse it! Because these herbs tend to give popsicles an unpleasant mouthfeel when blended with the fruit. Instead, herbs like rosemary and thyme should be simmered with sugar and water.
With basil and cilantro, you can go either way. When I'm using fruit that's very sweet on its own, I'll typically blend the herbs with the fruit and skip making syrup. But with fruit that's less sweet—berries, some citrus fruits—you're going to need to add some sweetness anyway, so you might as well make the syrup.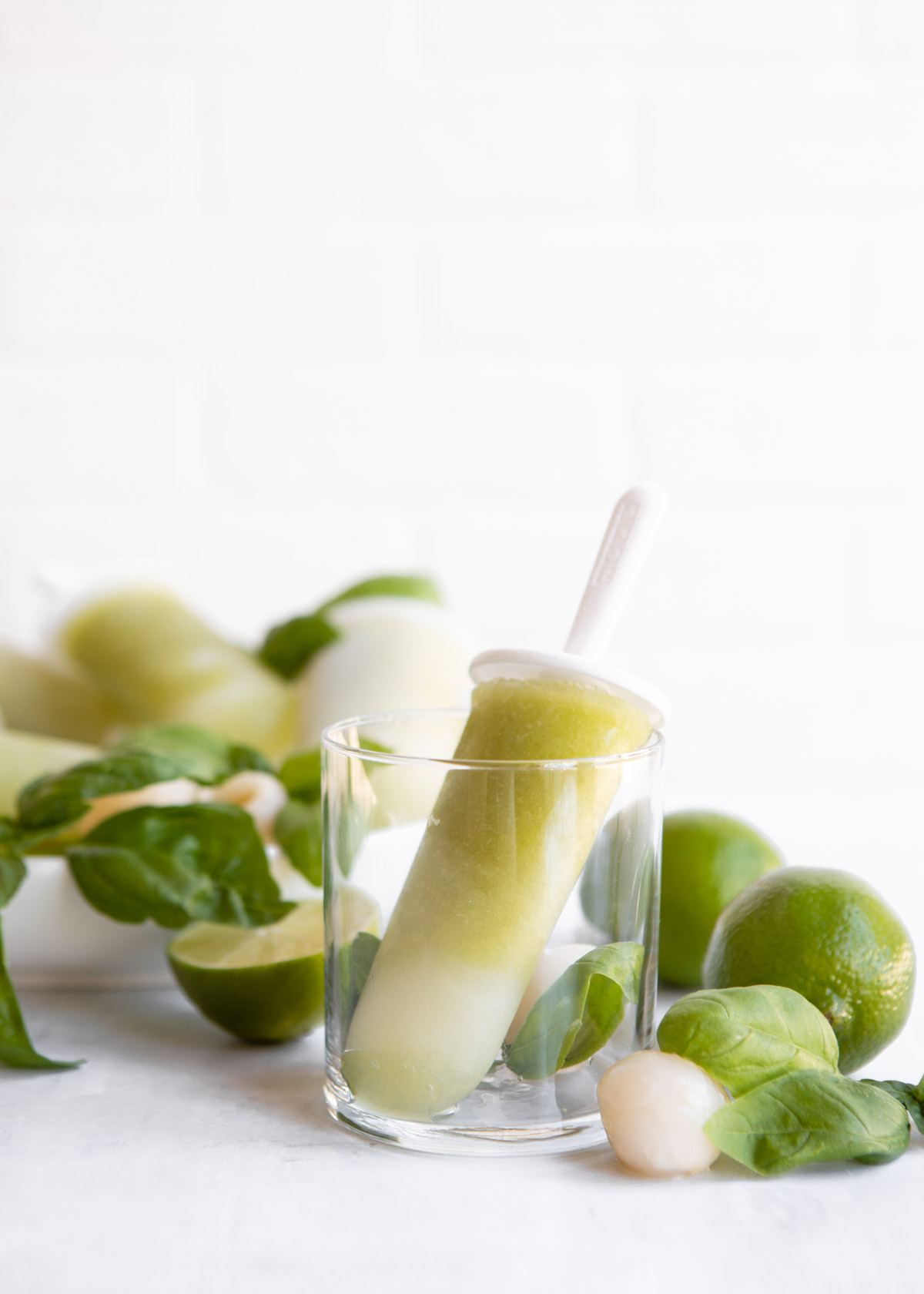 Canned lychees are quite sweet on their own, so for this recipe, I call for blending the basil leaves right into the ice pop mixture. Lime juice adds another layer of flavor and coconut water makes these Basil Lychee Ice Pops super hydrating on a hot summer day.
If you've got leftover basil after whipping up these pops, here are some of my favorite ways to use it.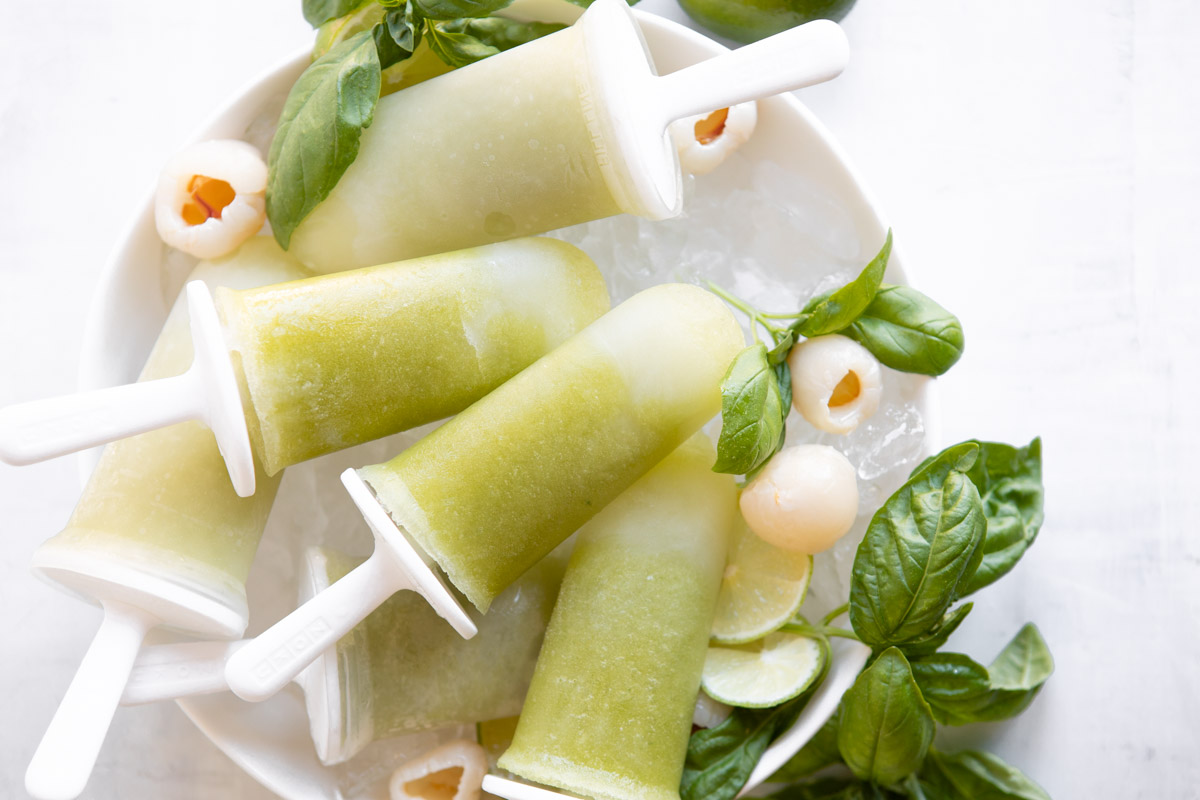 Photos by Lindsey Johnson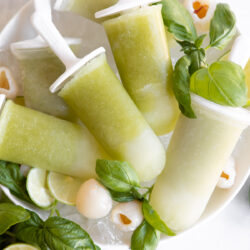 Basil Lychee Ice Pops
Stay cool and hydrated with these 4-ingredient lychee pops.
Ingredients
1

20-ounce can lychees, drained

1/3

cup

coconut water

I like Harmless Harvest

1/4

cup

loosely packed basil leaves

Juice and zest from 1 small lime
Instructions
Combine all of the ingredients in a blender and blend until smooth. Taste and add sweetener of choice if desired.

Pour the lychee mixture into popsicle molds and freeze until solid.