In the pantheon of vegetarian dinners, for me nothing can beat a big, over-the-top veggie burger. It's not just about the patty, but about the buns, the cheese, the toppings, and getting that perfect bite with a little bit of everything. These smoky Black Bean Chipotle Burgers are one of my favorites for whipping up on summer weekends.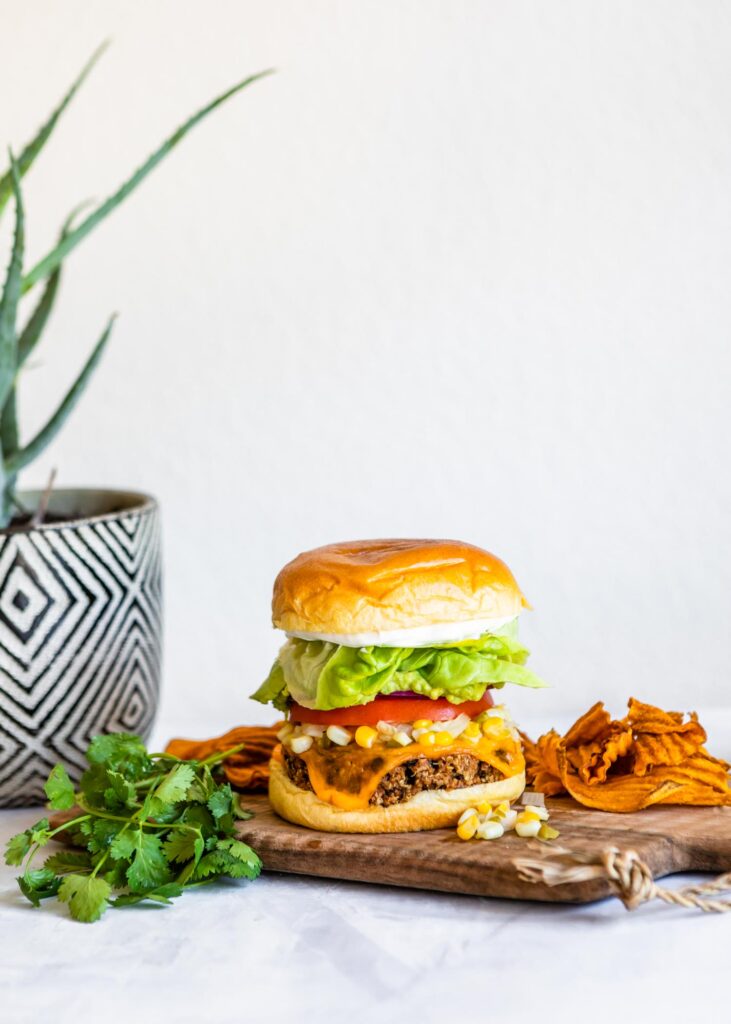 Since it's summertime, you'd probably expect that these burgers would be made on the grill. Nope! I'm not a fan of grilling homemade veggie burger patties. When formed into patties and set directly on grill grates, veggie burgers are very likely to crumble because they're just not solid enough to stay intact. You really need to bake them in the oven to get them to solidify a bit before putting them on the grill.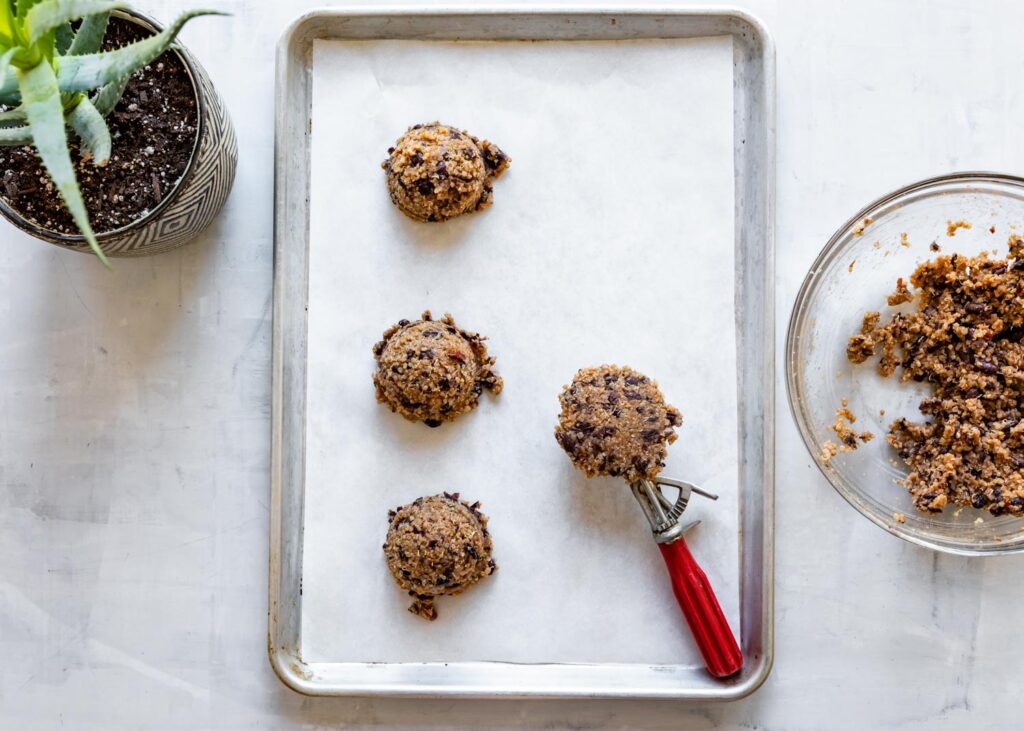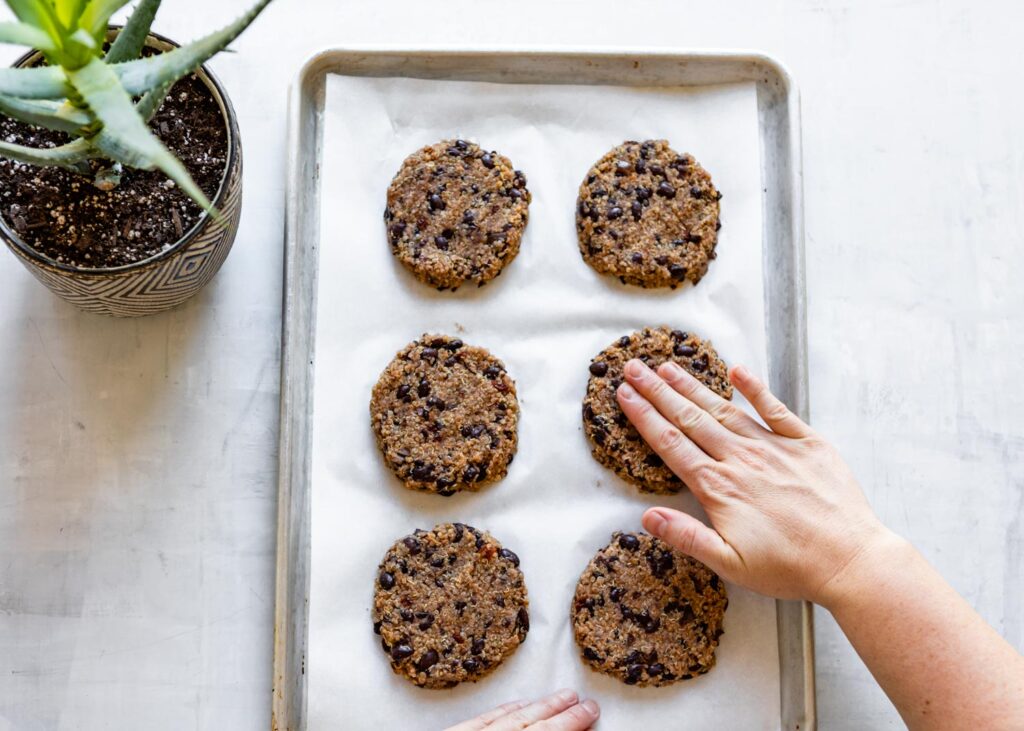 Personally, if I'm turning on the oven to cook my burgers anyway, I'm just going to cook them in there and not bother with grilling at all. But if you want to get that grilled flavor with homemade veggie burgers, here are a few ways to do it:
Make the patties in advance; bake them, freeze them, and throw the frozen patties on the grill.
Bake the patties in the oven and transfer them to the grill. Grill them just long enough to get some grill marks and infuse them with smoky flavor, otherwise you risk drying them out.
After forming the patties, grill them on a sheet of foil that's been brushed with oil—kind of like a grill packet, but not folded shut.
Homemade corn relish adds some sweetness to balance the heat of these Black Bean Chipotle Burger patties–it only takes a few minutes of simmering on the stovetop so while the patties are cooking, you can throw that together.

The rest of the toppings are up to you. A local restaurant here tops their spicy black bean burgers with a dollop of sour cream–messy, but delish! Or try avocado, either mashed or in slices. A melty jack cheese works well with the flavors of these burgers, as does a good smoked cheddar. Mix things up by adding a handful of cilantro instead of lettuce or caramelized onions instead of raw slices. Grilled green onions make a fun, crispy topping for veggie burgers too.
Photos by Lindsey Johnson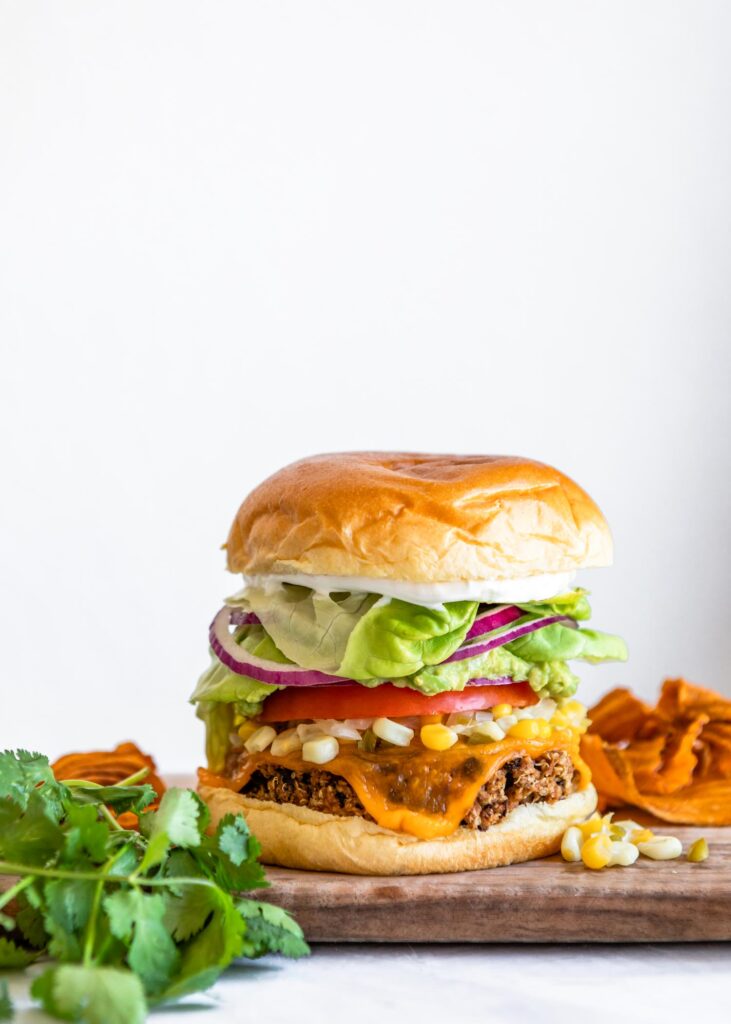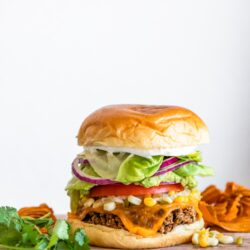 Black Bean Chipotle Burgers with Summer Corn Relish
If you have a weakness for over-the-top veggie burgers, these are for you.
Ingredients
For the burgers:
1

15-ounce can black beans, rinsed

1/2

cup

dry quinoa

cooked according to package directions

1/4

cup

panko

2

cloves

garlic

minced

1

tablespoon

finely minced chipotle in adobo sauce

1

teaspoon

onion powder

1

teaspoon

ground cumin

Salt to taste

1

egg

lightly beaten
For the relish:
2

ears corn

kernels removed

1/4

cup

finely chopped yellow onion

1

jalapeño pepper

seeded and minced

2

tablespoons

apple cider vinegar

1

tablespoon

sugar

Pinch

of salt
For assembling:
6

burger buns

6

slices

of cheese

optional (I like Whole Foods' Hickory Smoked Cheddar)

Sliced tomatoes

crema or sour cream, guacamole, lettuce, sliced avocado, cilantro, red onion slices, and/or anything else you like on a burger
Instructions
To make the burgers:
Preheat oven to 400ºF.

Use a fork to smash the black beans in a large bowl. You can leave some intact, but you want about half of them to be mashed because this helps the burgers stay together.

Stir in the quinoa, panko, garlic, chipotle, onion powder, and cumin. Mix well, taste, and season with as much salt as needed, then fold in the egg.

Line a large baking sheet with parchment paper. Divide the burger mixture into 6 equal parts and shape each one into a bun-sized patty on the parchment. Spray the tops with oil or cooking spray.

Bake the burgers for 10 minutes; flip carefully, spray again, and cook for 10-15 minutes more, or until slightly crisp and beginning to brown on the edges. (If you're using cheese, you can put slices on the patties in the last 3 minutes of cooking time.)
To make the relish:
Combine all of the ingredients in a small non-reactive saucepan and bring to a simmer. Cover, reduce heat to low, and simmer for 10 minutes, stirring occasionally.
To assemble:
Put the patties on the buns and spoon the relish over the cheese. Top with anything else you like.
Notes
The relish can be made up to 3 days in advance.
1