While we tend to favor simple recipes over complicated ones with lots of steps and components, the ingredients you use can completely make or break your dish. Take this Blacked Balsamic Cauliflower, for example.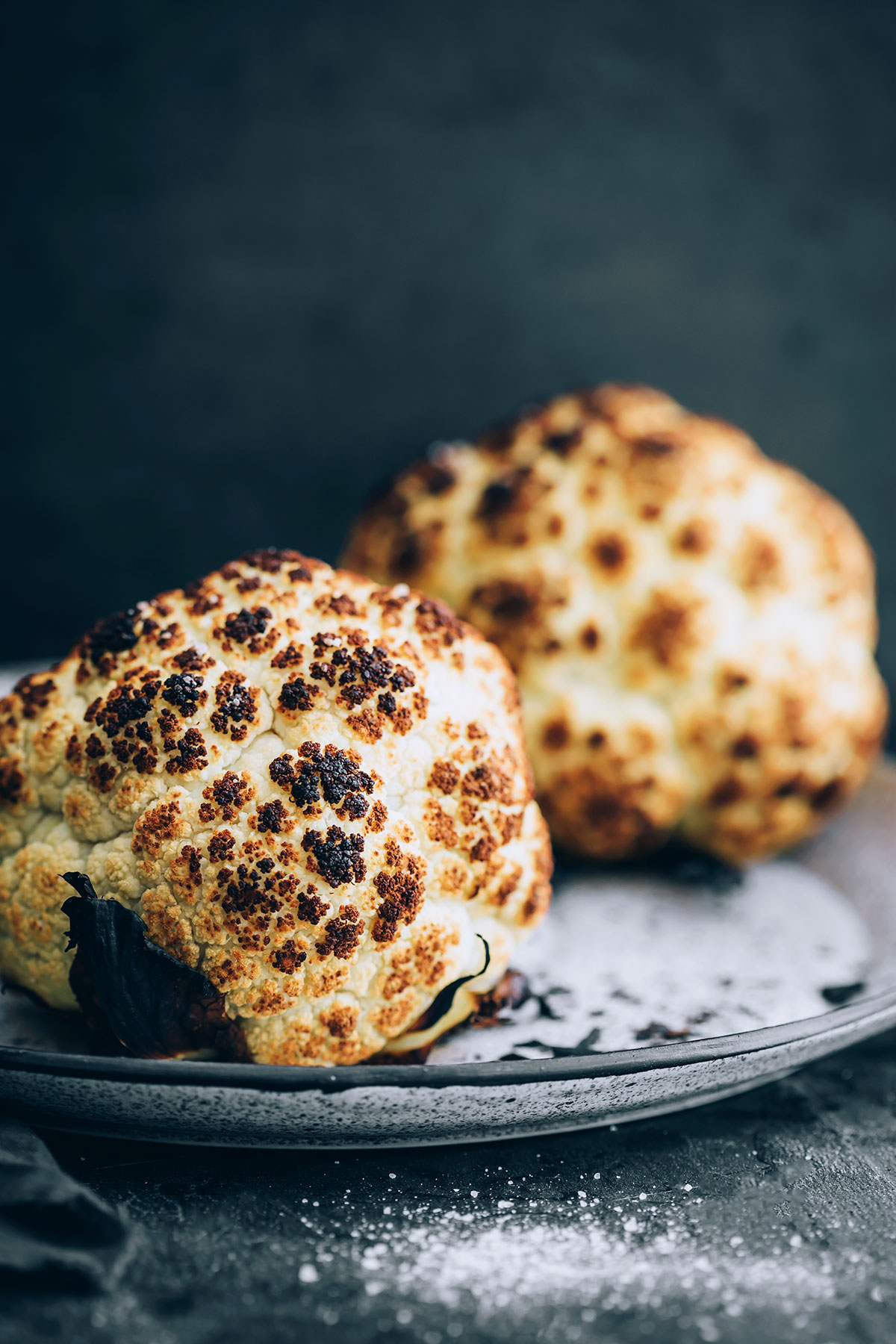 All you need to make it is cauliflower, olive oil, balsamic vinegar, fresh herbs, and salt and pepper. The quality of the vinegar you use is absolutely crucial here–use a cheap, watery acidic balsamic vinegar and you're bound to be disappointed. Opt for a syrupy aged vinegar with the right balance of sweetness and acidity and this simple dish becomes transcendent.
The recipe comes from The Plantpower Way Italia: Delicious Vegan Recipes from the Italian Countryside by Julie Piatt and Rich Roll. It's a stunning (and huge!) cookbook full of plant-based twists on Italian classics like carpaccio, pizza margherita, and tiramisu.
But this book isn't just about the classics–it's inventive too. There's the vegan cheese made with roasted almonds and sun-dried tomatoes. Or the Buffalo cauliflower pizza, topped with pineapple and mushroom bacon. And the polenta panini, which swaps out the bread for homemade polenta.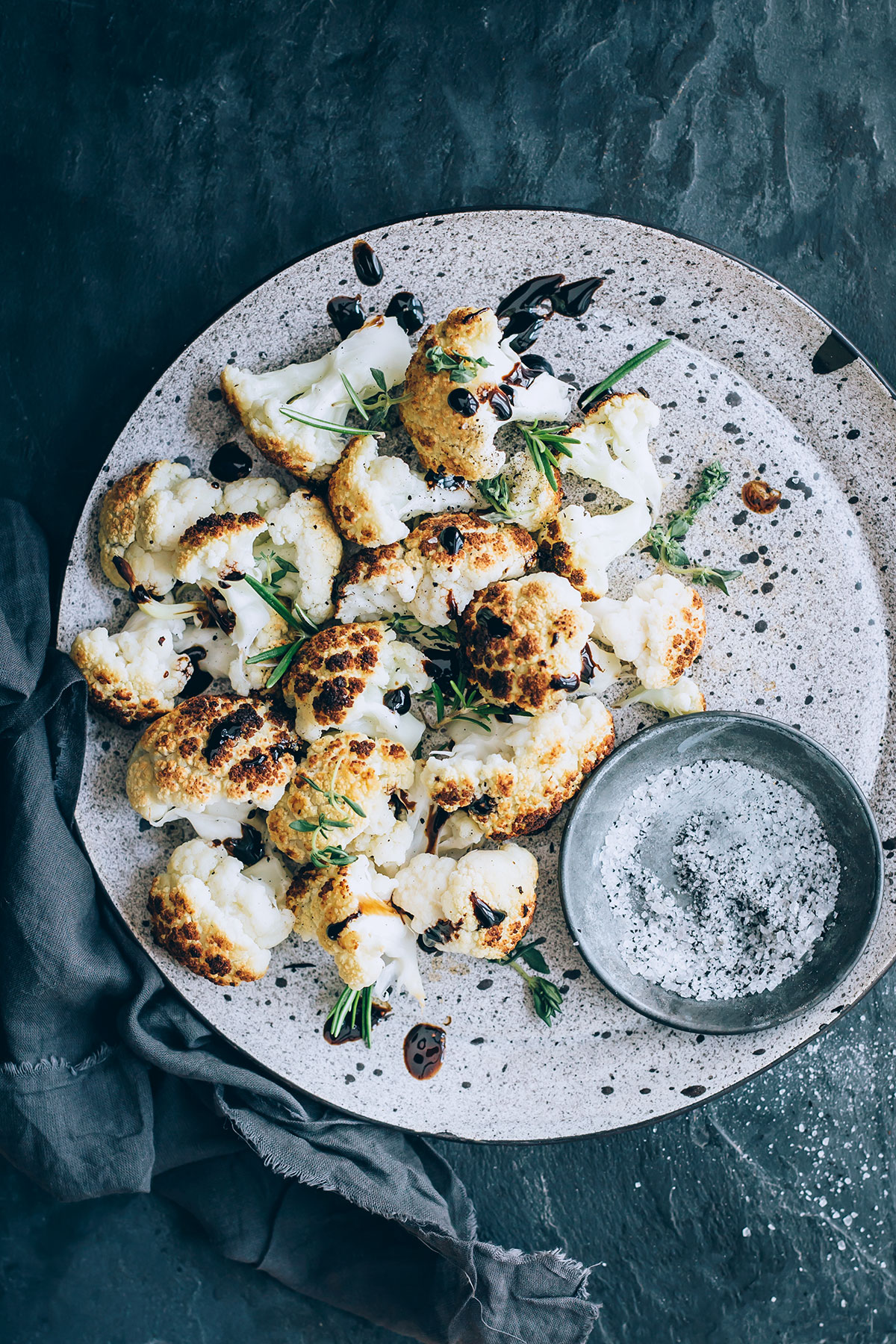 Photos by Ana Stanciu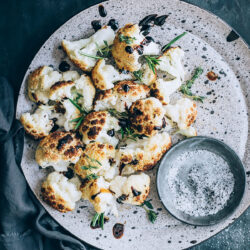 Blackened Balsamic Cauliflower
Reprinted from The Plantpower Way Italia by arrangement with Avery Books, a member of PenguinGroup (USA) LLC, A Penguin Random House Company. Copyright © 2018, Julie Piatt and Rich Roll
Ingredients
2

heads fresh cauliflower

4

tablespoons

60 mL balsamic vinegar

2

tablespoons

30 mL olive oil

2

tablespoons

30 mL Celtic sea salt

Fresh pepper to taste

Fresh oregano

rosemary and thyme
Instructions
On a flat cookie sheet, place both cauliflower heads root side down and brush them generously with olive oil. Sprinkle them with 1 tablespoon of the salt.

Roast them on very high heat approximately 470 degrees until the tops become slightly blackened and the base of the cauliflower is a bit translucent and slightly tender.

On a cutting board, cut off the heads and separate them into bite size florets.

While they are steaming hot, arrange them on a serving plate and pour the balsamic over them. Sprinkle with the remaining salt, fresh ground pepper. Finish with fresh herbs.