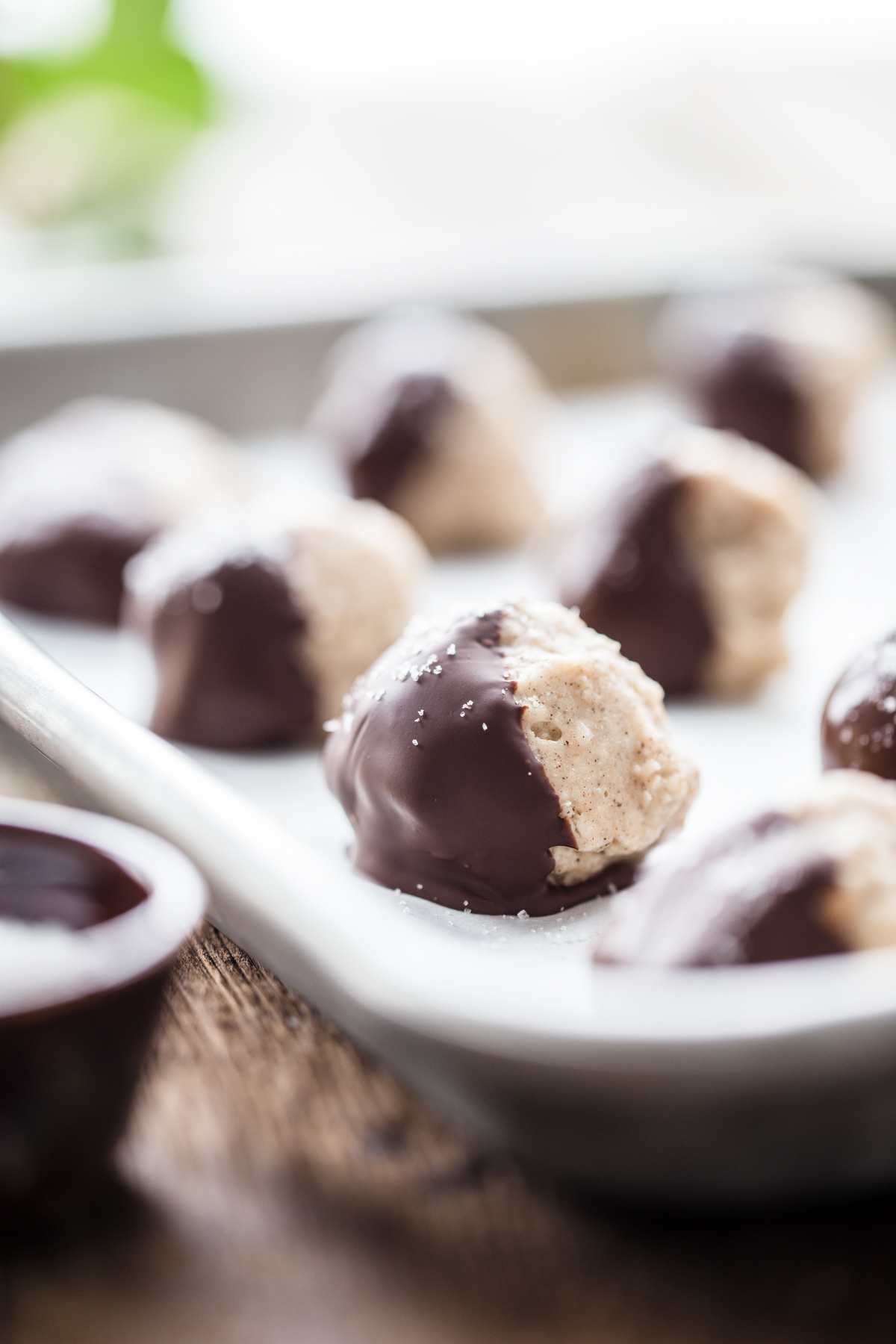 We are entering the time of year where cookie plates abound and there's nothing but sweets as far as the eye can see. At first this can be a delightful turn of events, but after a short while all of it can get to be a little too much. This year, I have a few healthier cookie recipes that I will be adding to my traditional cookie plates for a little more wholesomeness.
First on my list for this holiday season are these sweet little chai spiced raw macaroons. I have been a fan of the traditional coconut macaroons for many years, but recently was introduced to the idea of these raw no-bake coconut treats.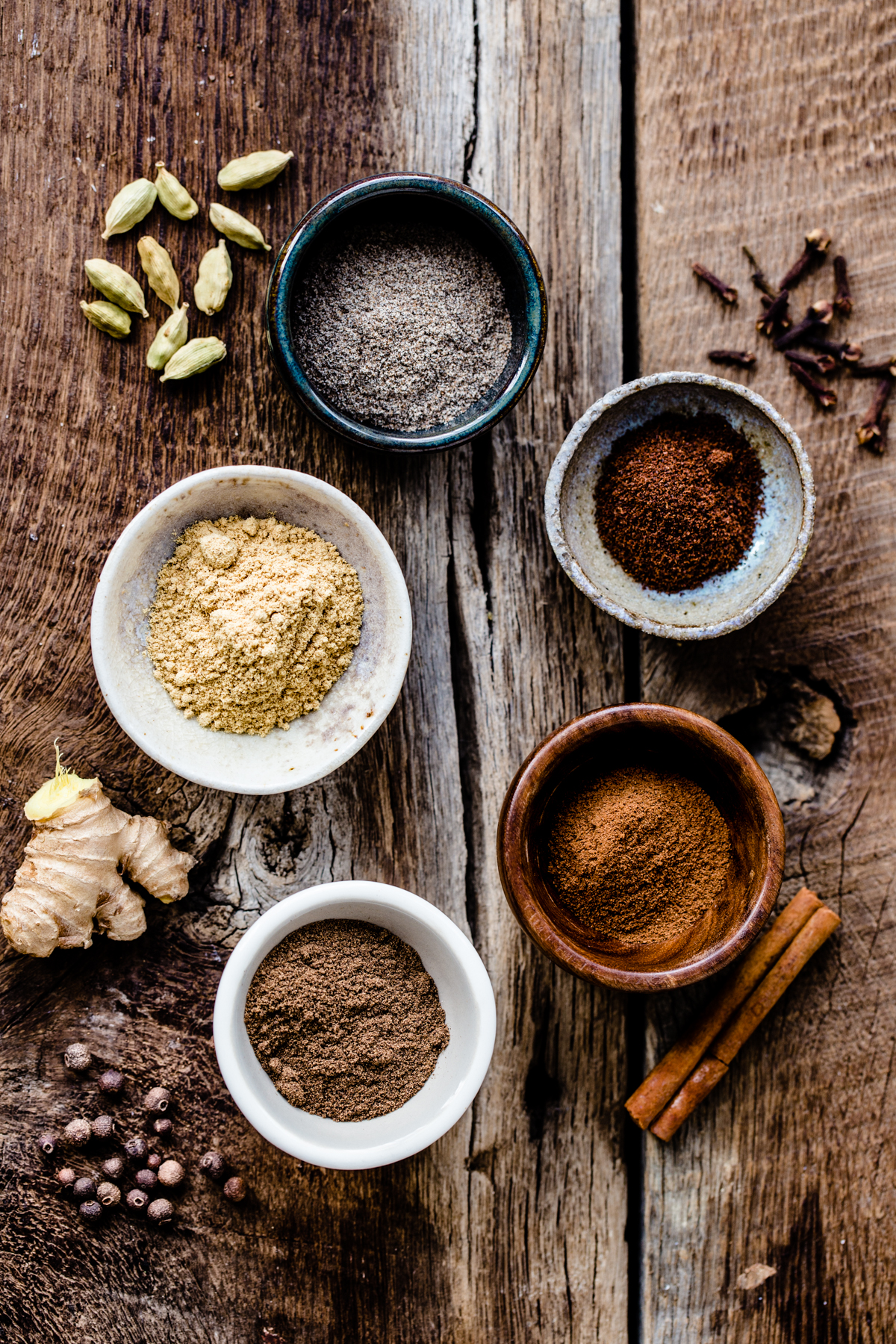 I have made several versions of these raw macaroons in recent months and I love that they are full of natural ingredients that I can feel good about eating—plus they take only a few minutes to make.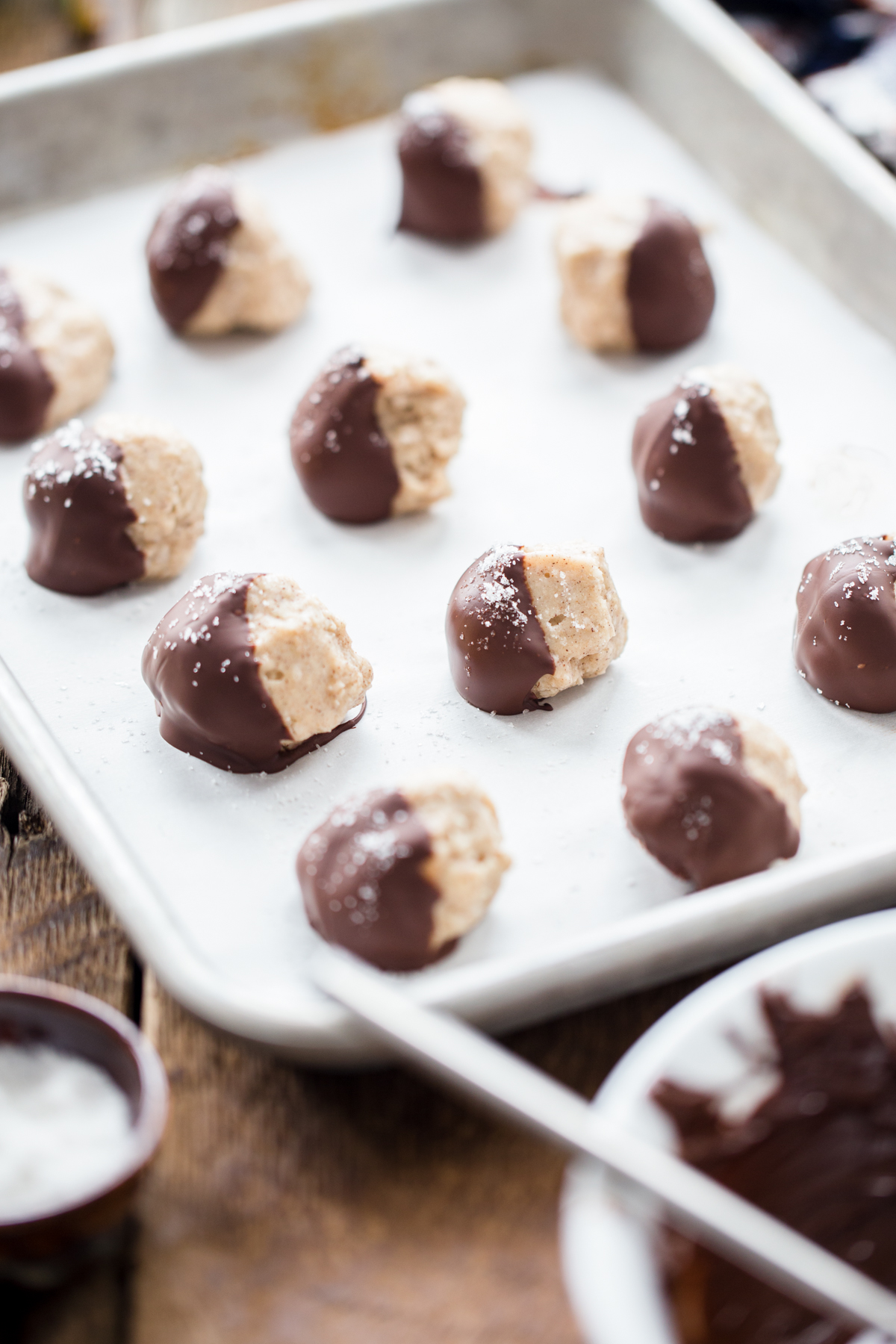 The base of the 'dough' is unsweetened dried coconut flakes, coconut oil, and almond flour making them gluten-free. While the base of these macaroons can stay the same, you can spice them in a variety of ways to make several different flavor profiles.
Today, I'm sharing with you my chai spiced raw macaroons. I added a homemade chai spice blend made from ginger, cinnamon, cloves, allspice, and cardamom. You can use a commercial blend of spices if you prefer. The spices bring a warmth to the flavor that is perfect for this time of year.
The coconut adds fiber while the coconut oil adds healthy fats. A touch of natural maple syrup adds just the right amount of sweetness. To take these to the next level, I decided to dip them in some melted dark organic chocolate with a sprinkle of sea salt. The chocolate and sea salt play nicely off the subtle spice of the macaroons.
These chai spiced raw macaroons will be a hit all season long!