When it comes to leftover turkey, it seems like sandwiches get all the glory. But I admit that I prefer a good salad with leftover turkey instead. This chopped kale salad with turkey and cranberries is a great way to stretch those leftovers beyond the traditional sandwich and it's versatile so you can add whatever you like (or whatever you have taking up room in the fridge). And let's be honest, after stuffing your face the day before, your body will thank you when it see what you've made for it.
Chopped Kale Salad with Leftover Turkey + Cranberries
Roasted turkey is combined with chopped fresh kale and dried cranberries – another nod to Thanksgiving flavors. Sweet and savory flavors make for a balanced dish. Just add green apples and pineapple for that sweet tart taste, and toss in creamy avocado and crunchy cashews to provide a dose of good fats. Topped with a ginger vinaigrette, the salad is great on its own in a bowl but can also be used to make wraps with tortillas or lettuce leaves.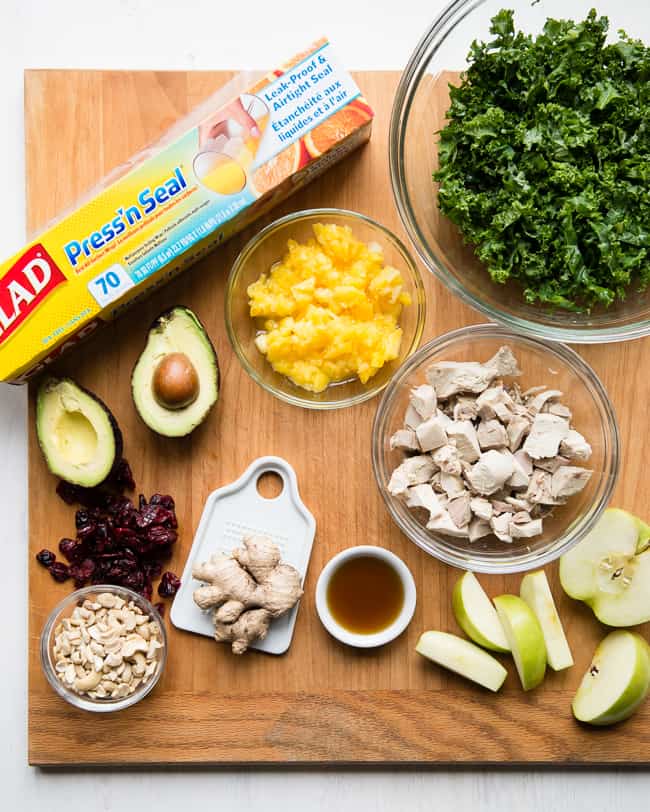 The best thing about salads is that they're meant to be made in bulk so that you can prep once and eat it over several days. Personally, after Thanksgiving I don't want to cook ever again so that's a welcome change of pace. Don't waste all those yummy veggies! Toss your kale salad together the day after Thanksgiving and simply cover the bowl plastic or beeswax wrap to keep the salad in the fridge for a day or two. If you plan to keep it longer than that, don't add the vinaigrette or avocados. Instead, add them right before serving.
And like I mentioned before, this recipe is as flexible as can be. I give hard and fast measurements below based on my preferences and what we usually have lying around after Thanksgiving, so feel free to tweak measurements and ingredients to suit you and your family. Add veggies you have on hand or leave things out entirely if you don't like them. It's meant to be a kitchen sink-type recipe that uses up leftovers and gives your body a little extra nutrition after several days of gluttony. So, play around with it! You can't go wrong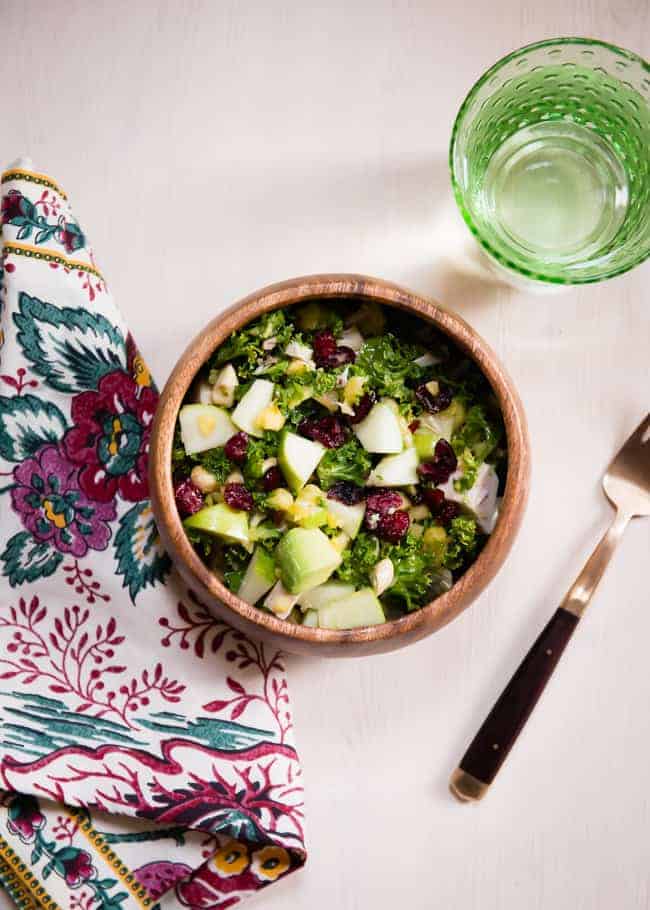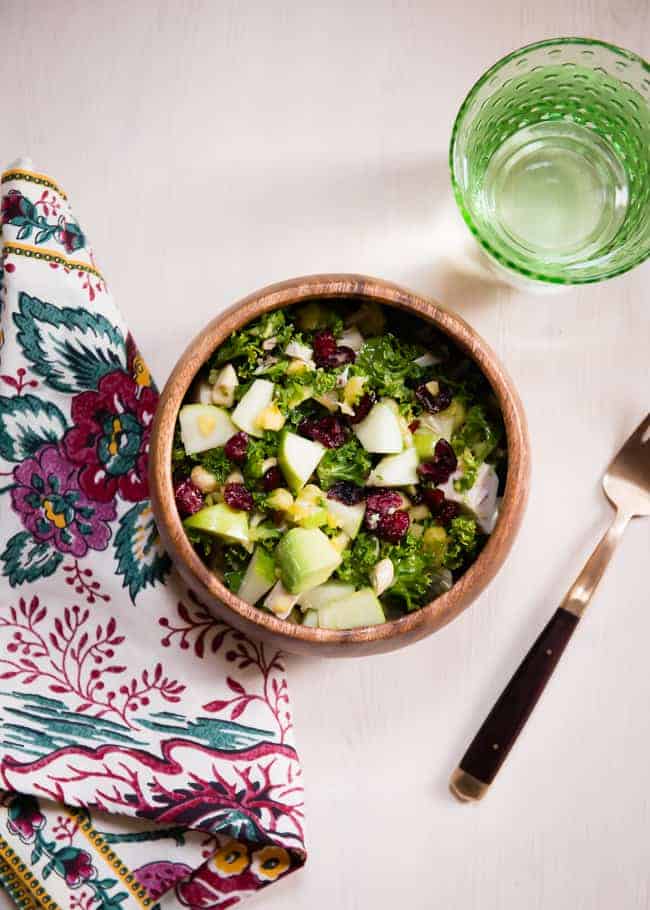 Turkey Salad with Kale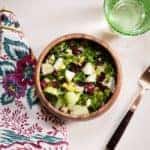 2-3 cups chopped kale
1 1/2 cups cooked turkey (diced)
1 green apple (diced)
3/4 cup pineapple (fresh or canned, finely chopped)
1/2 cup dried cranberries
1/2 cup cashews (chopped)
1 avocado (diced)
1 tablespoon toasted sesame oil
2 tablespoons rice wine vinegar
2 teaspoons finely grated fresh ginger
Salt and pepper (to taste)
Combine kale, turkey, fruit, and nuts in a bowl.
Whisk together the sesame oil, vinegar, and fresh ginger. Pour over the salad, season well with salt and pepper, and gently toss to combine.
Serve immediately, or cover well until ready to serve.
-If making the salad in advance, add the avocado just before serving so it doesn't turn brown.-Other fruit can be substituted for the fresh and dried fruit in the salad.
0