You might know the feeling—you walk into a room that looks perfectly normal, yet the vibe feels heavy, slightly uncomfortable, and maybe even tense. Maybe the air feels stagnant, you find yourself hesitant to relax or linger there, or you notice your breathing becomes shallow or hesitant. Not everyone is so highly attuned to the energy of spaces, but many can at least relate to the experience of having been in an environment that had an inexplicable heaviness to it.
9 Easy Ways To Cleanse Negative Energy At Home
While low vibrations may not be such an issue when you're quickly passing through a place, it can become more of a concern when it's a space within your own home that feels off. If you are noticing that your own nest could use a thorough energy clearing, here are a few simple ways to use the natural elements to shift and elevate the overall vibration: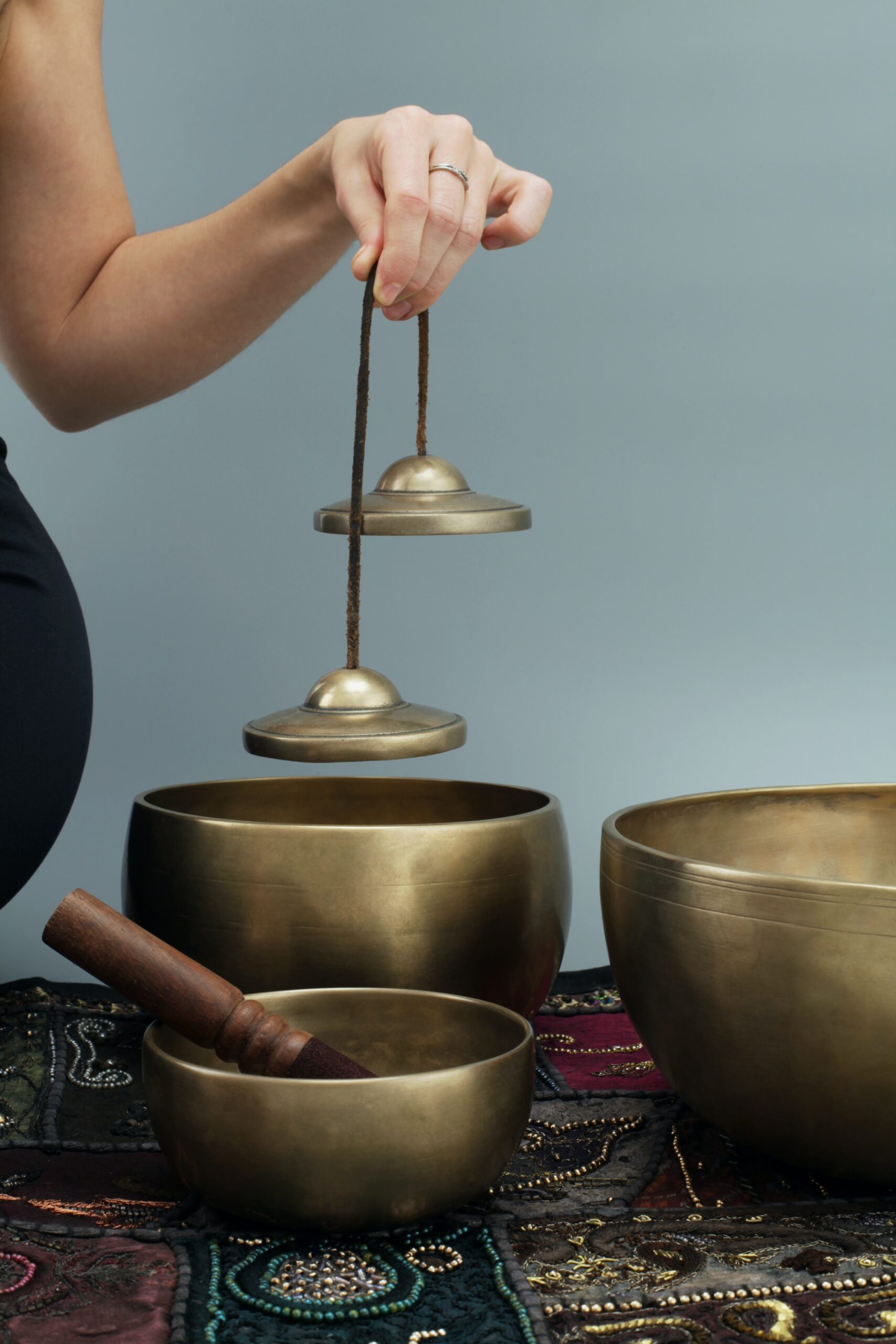 1. Sound clearing
Vibrations come in different forms, and can transfer from one form to another. If your room feels stuck and heavy, try changing the vibration with sound. If you have a Tibetan singing bowl or a crystal bowl, creating a loud, sustained, sonic resonance can help to get things stirring again.
If not, try using a metal pot or bowl and a wooden spoon. Another option is to play a recording of a clear sound frequency (or classical music with strong vibrational resonance—think Yo-Yo Ma's Bach's Cello Suites), and crank it up to eleven for energy clearing effects.
2. Air circulation
A room can quickly fall into a stale state is if there is little to no air circulation. Whether you choose to open windows each day (even in winter, just briefly!), run a ceiling fan, or open a widow across from this space and use fans to keep the air flowing, you'll feel this quickly shift the energy.
I have a friend who noticed her home felt stagnant after her cat had passed away—his tendency of roaming around from room to room had also been creating little currents of air, helping to stir the energy along his path. Fresh, moving air is a mood vibe essential for energy clearing.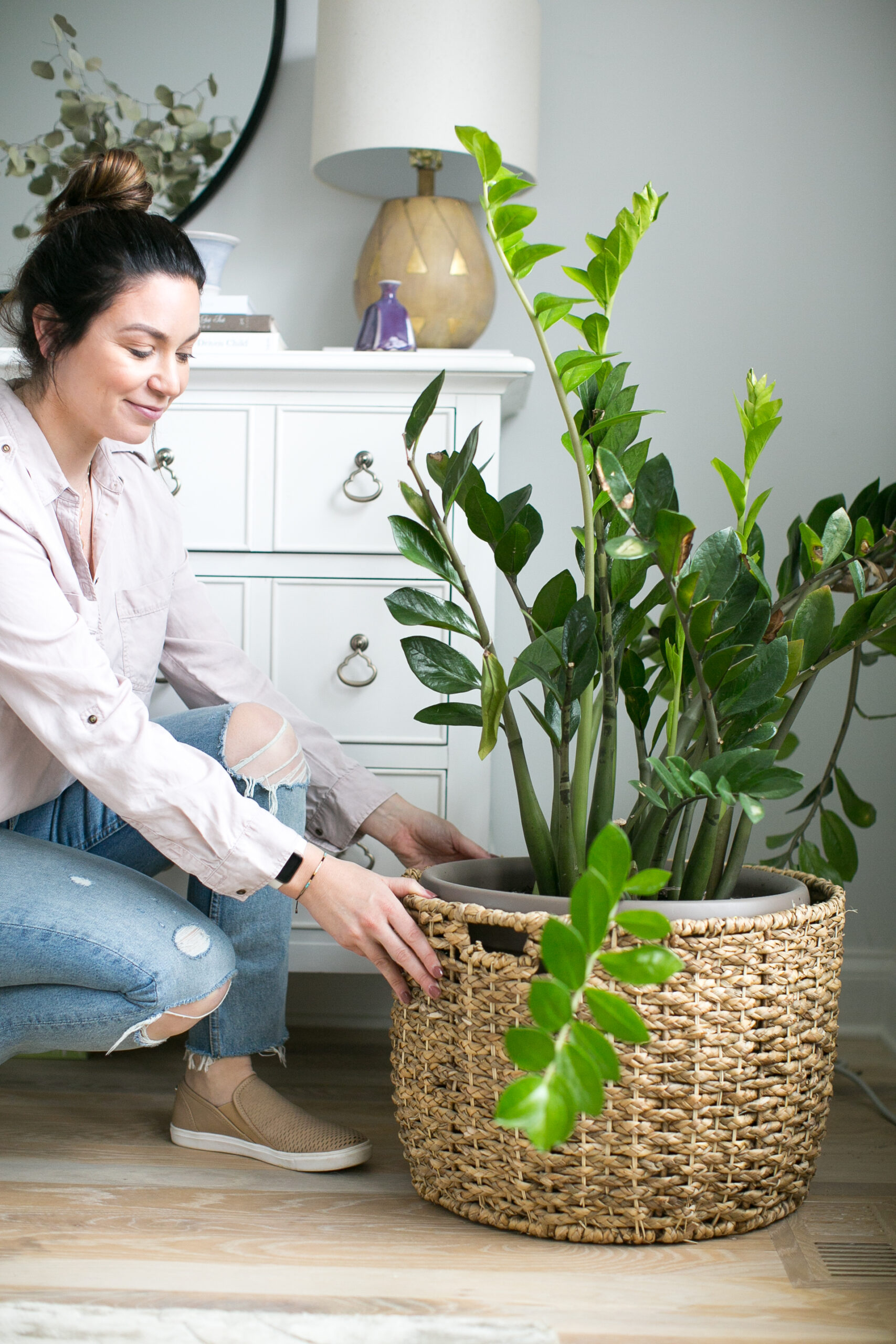 3. Plants and water
Plants are a very effective way to add energy, positivity, and life into an otherwise dreary space. They are always growing (albeit slowly), so they usher in vibrant, movement energy. They also help to clean and freshen the air, which is an added bonus.
If your place is calling for a major energy uplift, try adding a whole cluster of plants appropriate to the level of light exposure. You could also bring in a small aquarium (with a pump) or water feature to create a sense of flow and infuse the air with negative ions, which helps us feel our best.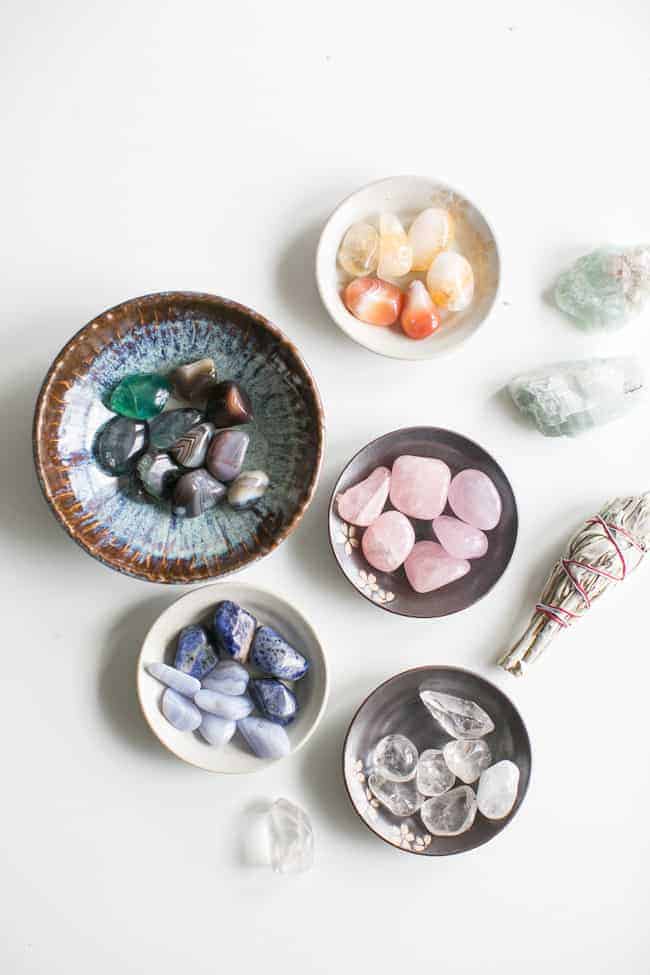 4. Crystals
There are a few ways to change the energy of your space with the solid, stable, earth energy of crystals. One is to find a large crystal, program it with the intention of uplifting your space, and set it out prominently on display. You might add a few smaller crystals with complimentary energy around it to help amplify or clarify the intention.
Another is to create a grid around the perimeter of your room. Set out obsidian pieces if you're looking for more of a protective energy, or citrine for sunny vibes; place a small piece of crystal quartz with each stone as you mark off the points in a hexagonal formation (along the midpoint of each wall, and at the corners while aligning with your intention) as clear quartz helps to boost the signal of the stones, allowing them to create a sort of unified energetic chorus.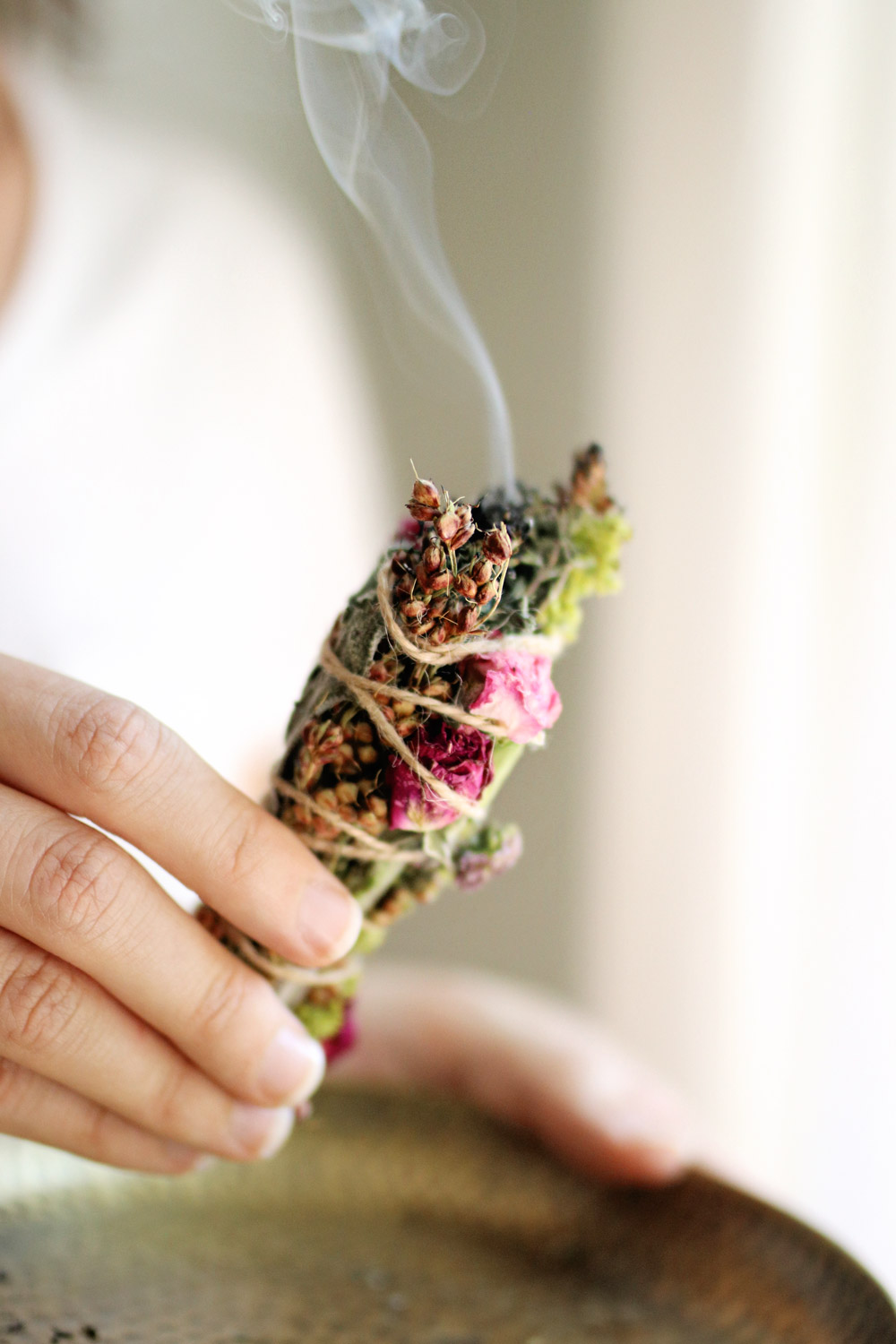 5. Smoke and fire
Another elemental energy that can shift the vibe of your home is fire. Depending on your space, that might mean busting open the damper and awakening the dormant fireplace, or lighting a large grouping of non-toxic candles.
You can also use smoke to clear out the heavy vibes. I like to gather together a bundle of small twigs and dried herbs from my garden (such as cedar, rosemary, and lavender) and burn them in a fire-safe bowl, then blow out the flame and allow the smoke to fill up the room. Incense could also work in a pinch (cedar-wood or sandalwood are my favorites!)
6. Lighting and Mirrors
Assess the light situation of your space. Does it glow in abundant, natural light, or is a lack of windows making it feel heavy and oppressive? Does your electrical lighting feel cold, clinical, or dim?
Swapping in warm light bulbs can make a huge difference to the feel of a space, as can adding floor or accent lighting, and brightening up those dark corners. Himalayan salt lamps are great for shadier nooks.
Mirrors also help brighten things up, as they reflect light while also creating the illusion of openness and expansion in smaller spaces. Here are some feng shui tips about mirror placement that you may want to keep in mind!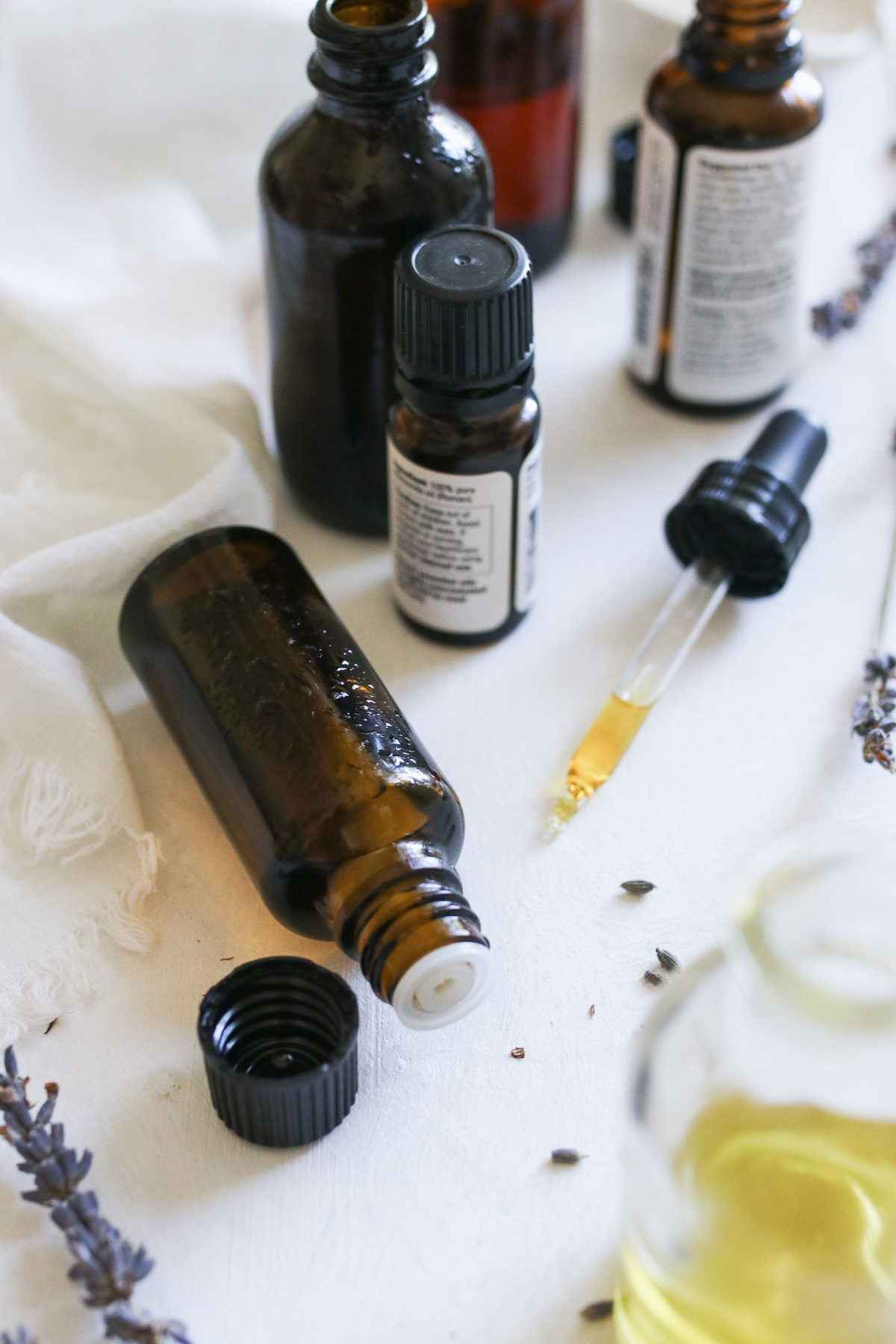 7. Essential oils
A further way to work with the air element is to scent the air with an essential oil that compliments the energy you're hoping to manifest. Uplifting, sunny-scented oils such as sweet orange, mint, bergamot, jasmine, and grapefruit can really encourage deeper breaths, and also help to counter-balance any heavy odors that you may have grown accustomed yet still affect the overall fresh vibe of your home.
8. Add some color
Color has been shown to have a significant impact on our moods, and so one way to shift the feeling of a space is to paint or accessorize it with a color that aligns with the energy you're hoping to create. The cooler blues and greens support a more relaxing, down-tempo, and serene vibe, whereas the warmer end of the spectrum, the yellows and reds, will bring in passion and amplify energy.
White or off-white is always a great choice when you need to brighten an area, or add a sense of spaciousness and levity. If the room feels off even with the "right" color of paint, consider adding a bit of whimsy with a playful accent of wallpaper.
9. Change it up
A more radical way to elevate the energy of your space is to completely redesign the layout. Whip up a brand new floor plan, and swap out items for pieces from other rooms.
I also recommend taking down the art from various walls, mixing them up, and assessing each piece with fresh eyes before choosing where to rehang them. Sometimes novelty is exactly what's needed.
One final tip is to take a closer look at each major object in your space, and notice if you share an upsetting or low-qi energetic attachment with it. For example, if you have a couch that has been inherited after a death and it always makes you sad, or a piece of art that reminds you of a painful memory, it might be time to cut ties with those pieces, to thank them for their service, and let them go.
If you have been hanging on to anything energetically vampiric out of sentimentality, know that by releasing them you could also be lightening a load, and clearing the space for new, positive associations.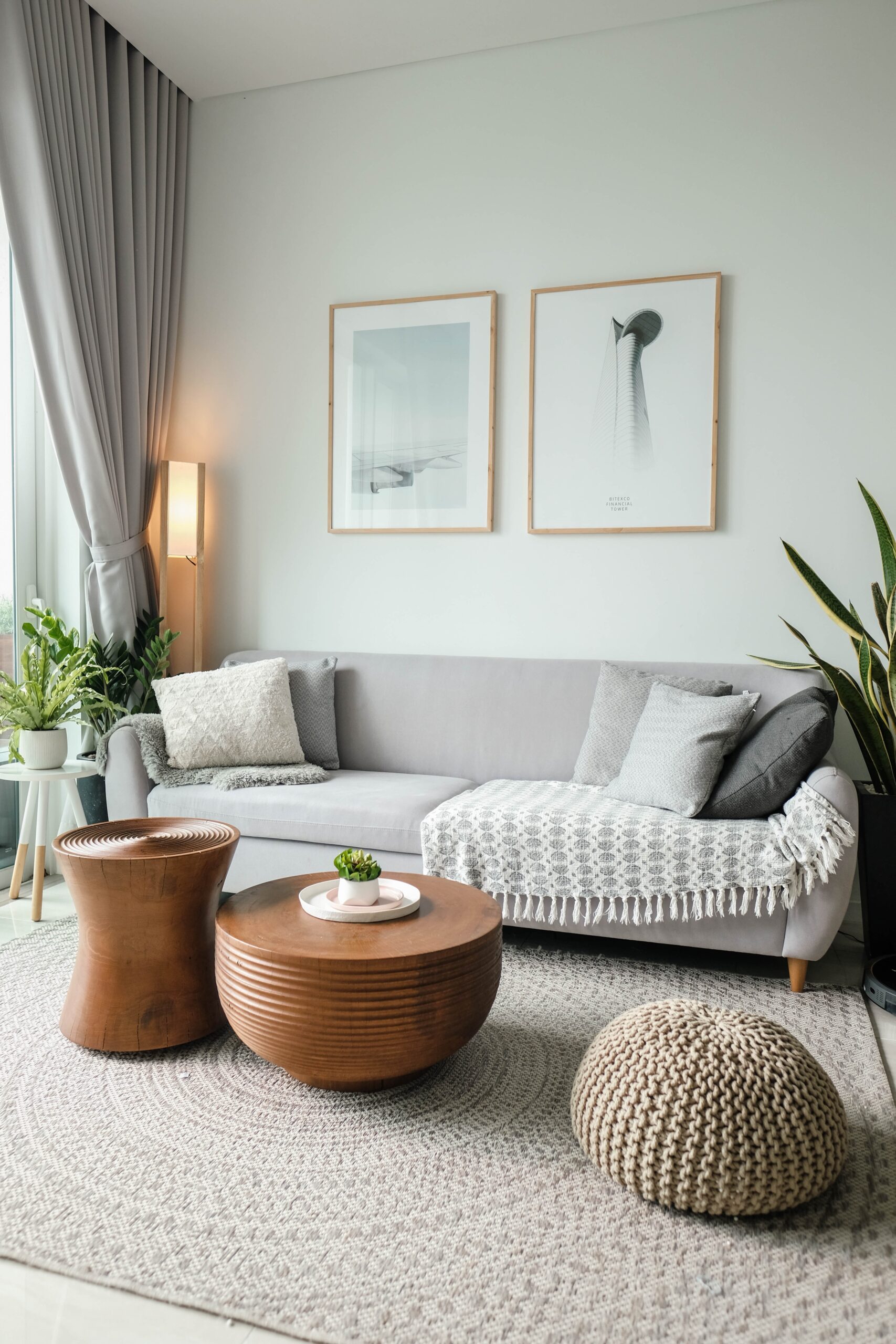 Explore the various ways in which nature's elements can shift the overall energy and mood of your space. Refreshing or adding in more earth, fire, air, and/or water can easily and effectively sweep out the lower vibrations and get your space singing again.
Do you have a favorite go-to way for energy clearing your home? Share your ideas, we'd love to hear more about what works for you!
1