We're really taking advantage of leftovers with this week's meal plan. I don't know about you, but making 5 separate, unique meals during the week just isn't feasible with everyone's busy schedules. If a meal doesn't leave me with leftovers then I don't even want to bother! We're doing beef for the first part of the week and chicken for the latter with a focus on warm, hearty and comforting meals to beat out the fall chill that's creeping up on us.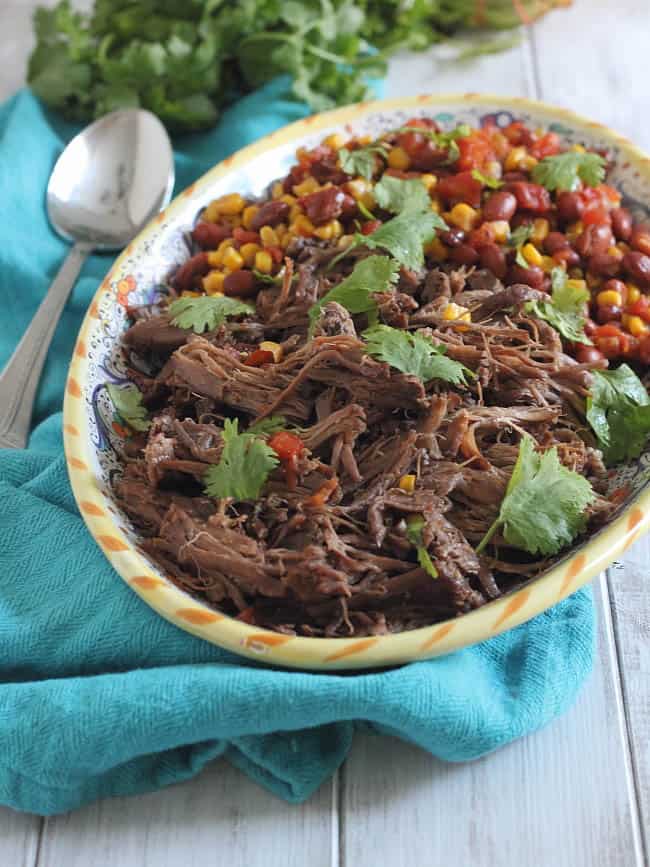 The Mexican pulled beef that starts the week off couldn't be any easier. You literally throw everything (all of 5 ingredients!) into the slow cooker and let it do its thing while you go on with your busy day. Come dinner time, you have a delicious meal just waiting to be wrapped up in a tortilla with whatever fixings you like (sour cream and cilantro for me, please!). Then on Tuesday, we turn it into pizza!

5-Ingredient Crockpot Beef Fajitas
Prep time: 5 mins
Cook time: 5 hours
Total time: 5 hours 5 mins
Serves: 4
Ingredients
3 pound chuck roast
salt & pepper
1 15 ounce can fire roasted diced tomatoes
1 15 ounce can sweet corn, drained
1 15 ounce can red beans, drained and rinsed
2 chipotles in adobo sauce, chopped
tortillas for serving
Optional toppings
sour cream
cilantro
Instructions
Season the chuck roast with salt and pepper and place in the slow cooker.
Add the tomatoes (with the juices), corn, red beans and chipotles to the slow cooker and cook on high for 5 hours or low for 8 hours.
Remove just the beef from the slow cooker once cooked and shred using two forks.
Transfer the beef to a serving dish and spoon the liquid from the slow cooker on top.
Scoop out the corn and bean mixture and place alongside the beef.
Serve in tortillas with sour cream, cilantro or any other toppings you like.
5 Day Meal Plan
Monday
5 Ingredient Mexican Pulled Beef (recipe above)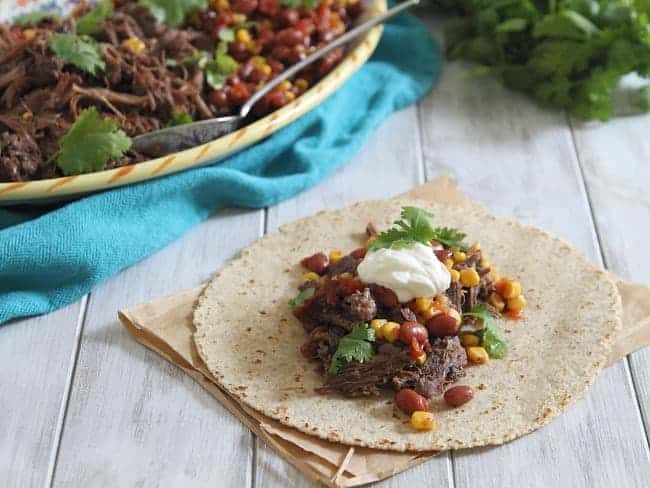 Mondays are hard enough so we're letting the slow cooker do all the work to start the week off right. You might be tempted to buy a smaller roast than the 3 pounds the recipe calls for, but don't! We're putting those leftovers to work with Tuesday's recipe.
Tuesday
Shredded Beef Taco Pizza (via My Kitchen Addiction)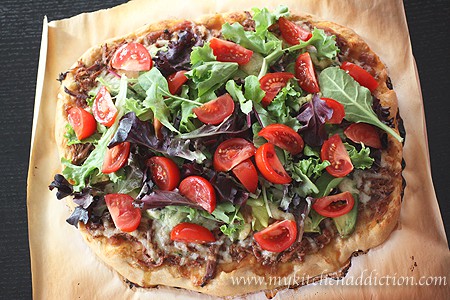 Grab your favorite store bought pizza dough (if you have a Hannaford's nearby they have a great multi-grain one we love in our house) and dinner will be ready in a snap using Monday's leftover beef.
Wednesday
Chicken Apple Cheddar Chili (via Running to the Kitchen)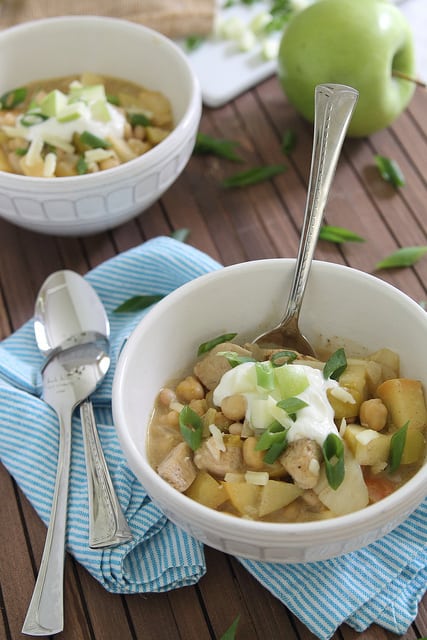 Who doesn't love a warm comforting bowl of chili? This apple and white bean version has become a fall favorite in our house. While you're preparing this one, cook up a couple extra chicken breasts and set them aside for Thursday's meal.
Thursday
Cheddar Chicken Quinoa Bake (via Running to the Kitchen)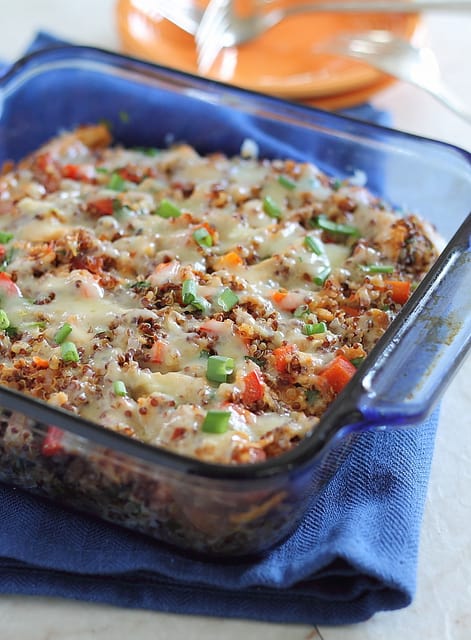 You can't go wrong with a cheesy one dish meal. This chicken and quinoa casserole is quick, healthy and easily adaptable to whatever veggies you have on hand.
Friday
Creamy Spicy Sausage Mac 'n Cheese (via Running to the Kitchen)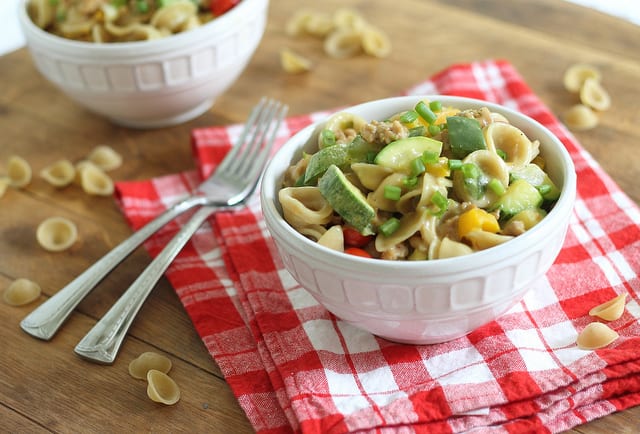 I like having pasta on hand for quick and easy dinners, and Friday is the perfect time for that! This easy mac 'n cheese has plenty of cheese to keep the kids happy and is loaded with vegetables to make you feel good about what goes on the table. Want to keep it vegetarian? You can easily just skip the sausage in this recipe.
Ready to hit the grocery store? Download the Shopping List, print and head to your local grocery store and dinner is done!