Cornstarch clay shapes are fun and easy for kids to make. With a few baking cupboard ingredients and a little decoration, you can create beautifully simple clay gift tags that make your holiday packages extra special. Make things even more festive by adding a holiday scent (like peppermint or cinnamon), food coloring or some sparkle with glitter.
Supplies needed
Cookie cutters
Letter stamps
Twine/cord/glue
Baking tray
Toothpick/chopstick
Marker pen
Brown parcel paper for wrapping packages
Ingredients for clay
2 cups baking soda
1 cup cornstarch
1 cup warm water
optional: glitter, natural food colors, cinnamon, peppermint extract, etc.
Instructions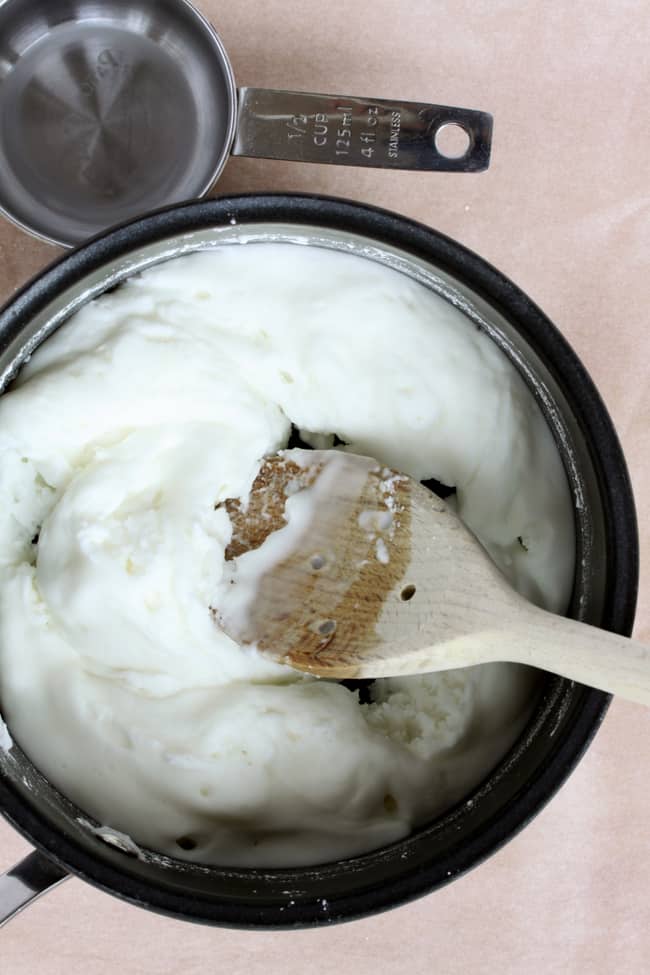 Step 1
Add ingredients to saucepan. If you are using food colors, spices or extracts, add to the water so it disperses evenly. Stir over medium heat (grown ups only) until thickened. Place in a covered bowl and leave until cool enough to handle.
Step 2
Knead clay until smooth. This is a great time to add glitter! Roll out clay to approximately 1/4-inch thickness.
Step 3
Cut out shapes and emboss. Add holes using chopstick or toothpick.
Step 4
Transfer to lined tray and allow to air dry or on a low heat in oven (80C/175F grownups only). Time will vary depending on the size of your shapes, as they are just drying out, a little extra time won't hurt! Remember to turn part way through.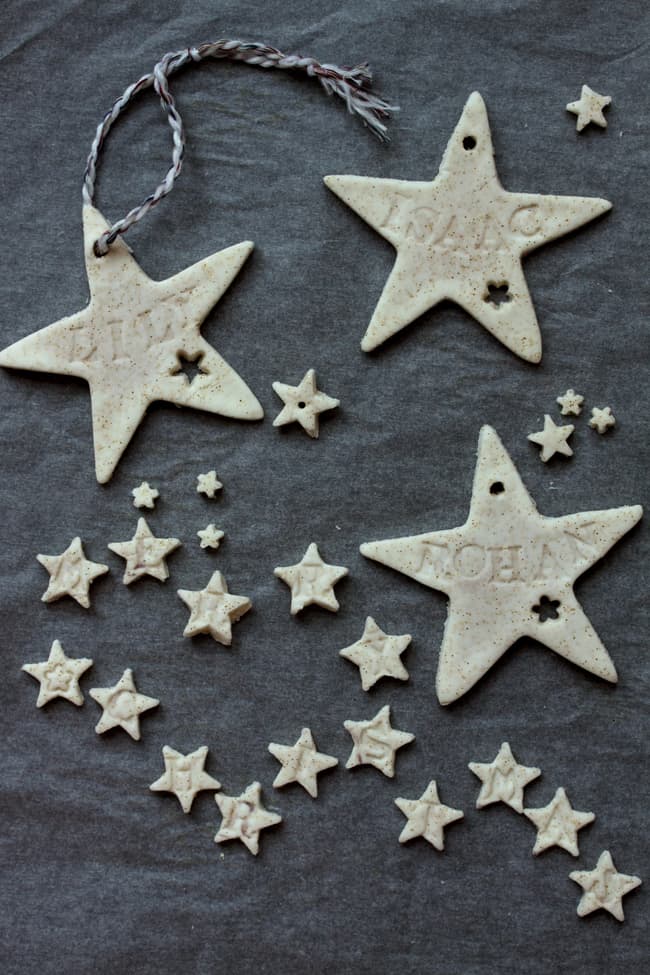 Step 5
String on twine and wrap around your parcel/use as gift tag/glue on the paper.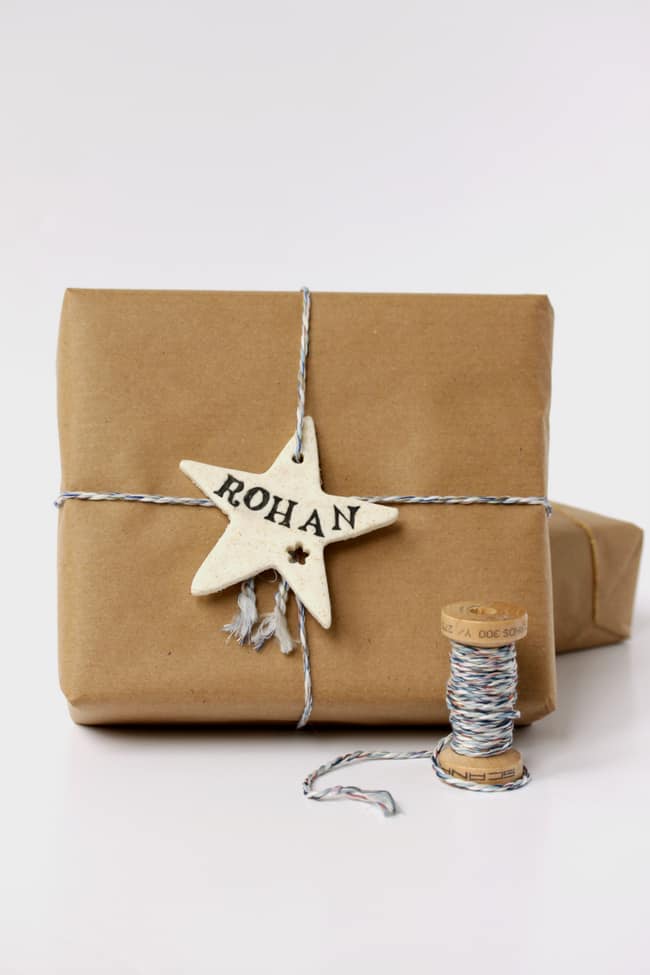 6