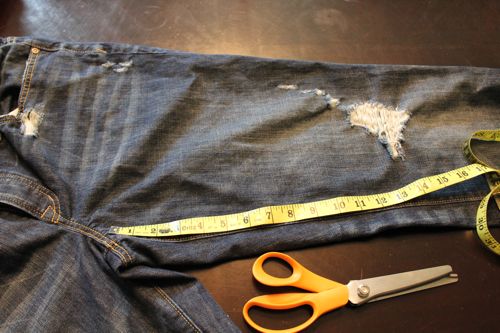 Got a pair of jeans that need to go? Oh, the therapy that comes from ripping them apart. But seriously, you can save yourself some big bucks this season by making not one – but two! – projects from one pair of jeans!
First, shop your closet for a pair of jeans that are too long, too short, too whatever to turn into cute cuffed shorts. Or thrift a pair like mine above – Loft boyfriend jeans for $7.
Second, gather supplies. You will need:
Pair of jeans
Scissors (shearing scissors if you have them for less fraying)
Tape measure
Pencil
Third: Decide how long you want the shorts to be. This momma does not really wear short shorts so I erred on the longish side when cutting. Measure the inseam allowing an extra 2 inches for folding and mark your length. TIP: Lay the legs on top of one another so you only have to cut once. D'oh!
I started by cutting at 10 1/2 inches, went back to cut at 9 1/2 and finally again at 8 1/2. So that's roughly 6 1/2 inches of length after rolling. But these jeans are pretty baggy so they sit low on the waist.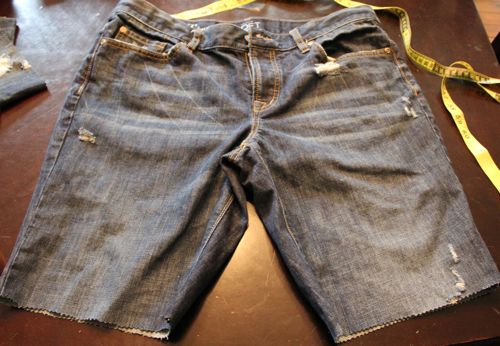 Next: Cut a triangular notch about 1 inch high on the outside of each leg. You need some give in order to roll the pants. Otherwise you'll get some unsightly bulges, a la muffin top.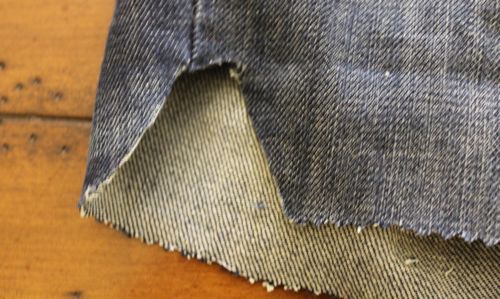 Almost there: Put them on, roll twice, and assess length. Are they even? Does the length feel right? Wear them around for a bit to see how they feel. After an hour of wearing mine I decided they needed to be a smidge shorter so cut a bit more.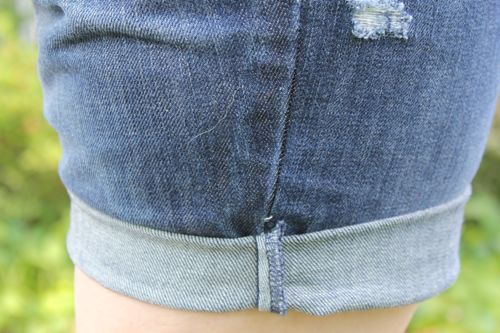 Sorry, no full body shots. These legs are too lily white! But seriously, could that be any easier?
Finally: Don't throw away the denim scraps! DIY project #2 is coming up.