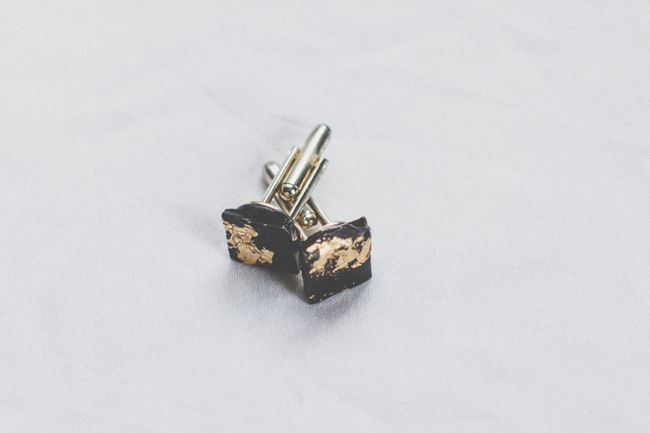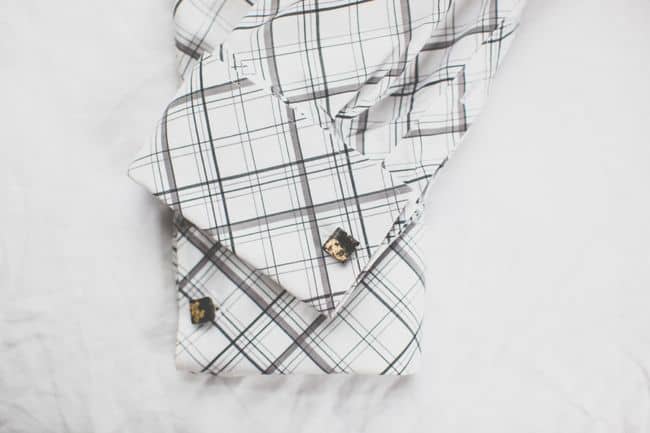 Are you ready for Father's Day next weekend? I'm not sure why, but this holiday always creeps up on me and I end up scrambling last minute. So this week I'll be sharing a few DIY ideas perfect for last-minute procrastinators like me. First up, cufflinks!
Don't you think there is something super sexy about a guy in cufflinks? I keep buying French cuff shirts for my hubby, hoping to encourage more cufflink wearing. Guys don't get to wear a lot of jewelry so cufflinks are an easy way for them to add some bling. The kids and I even made some from Matchbox car tires and Scrabble tiles a couple of years ago. This year we're adding a bit of gold leaf.
DIY Cufflinks for Dad
Supplies
Oven bake clay
E-6000 glue
Clear nail polish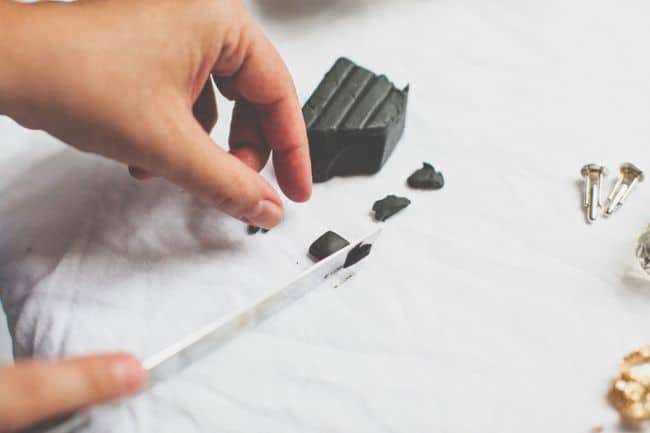 First, take a pinch of clay and shape it into a square about 1/4 inch thick. Use a knife to cut the edges to square up the sides.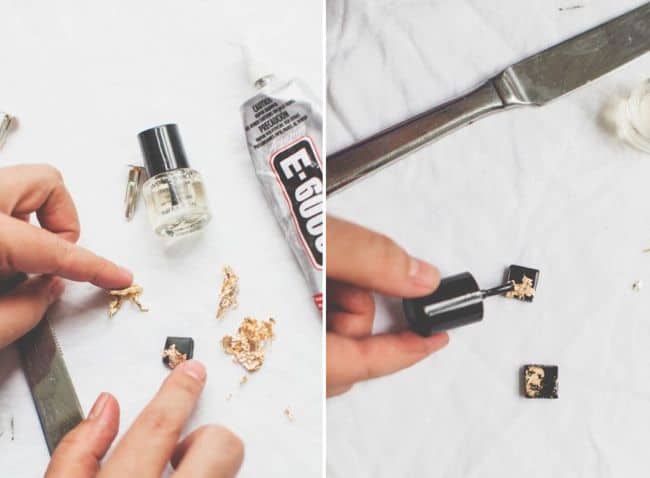 Apply the gold leaf flakes to the clay tile. Just press them in a bit with your fingers. Don't worry if the tiles don't look exactly the same! Then bake the clay according to the package directions. When the tiles have cooled, paint them with clear nail polish. This will seal the gold flakes and give them a nice shiny look.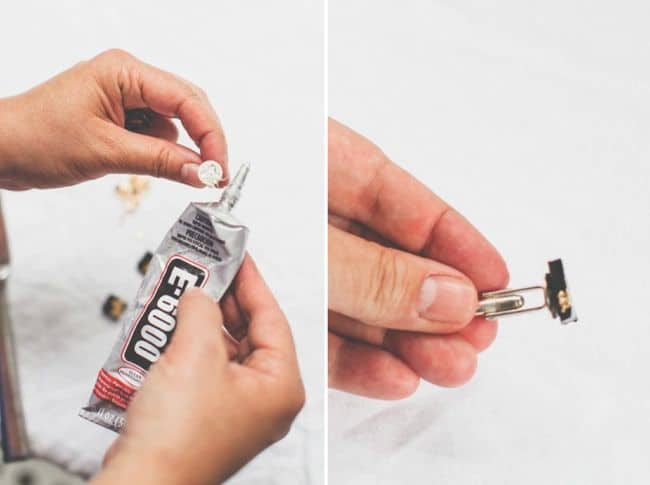 Put a dab of E-6000 glue on the cufflink base and attach the tile. Let them dry overnight.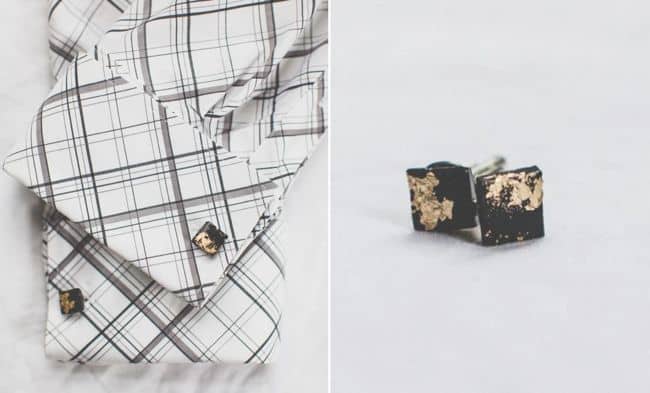 I highly recommend gifting the cufflinks with a shirt your guy can wear with them (like a no-iron one). And if you don't want to make a pair for Dad, these would make awesome earrings!
0