In honor of National Donut Day today we have a special DIY project from Janneke, a crafter who blogs at Orangenmond. I love all of Janneke's bright, happy crafts, and these crazy creative donut coasters are one of the cutest things I've seen in ages! Because doesn't donut day deserve a Krispy Kreme (or two) and a fun craft?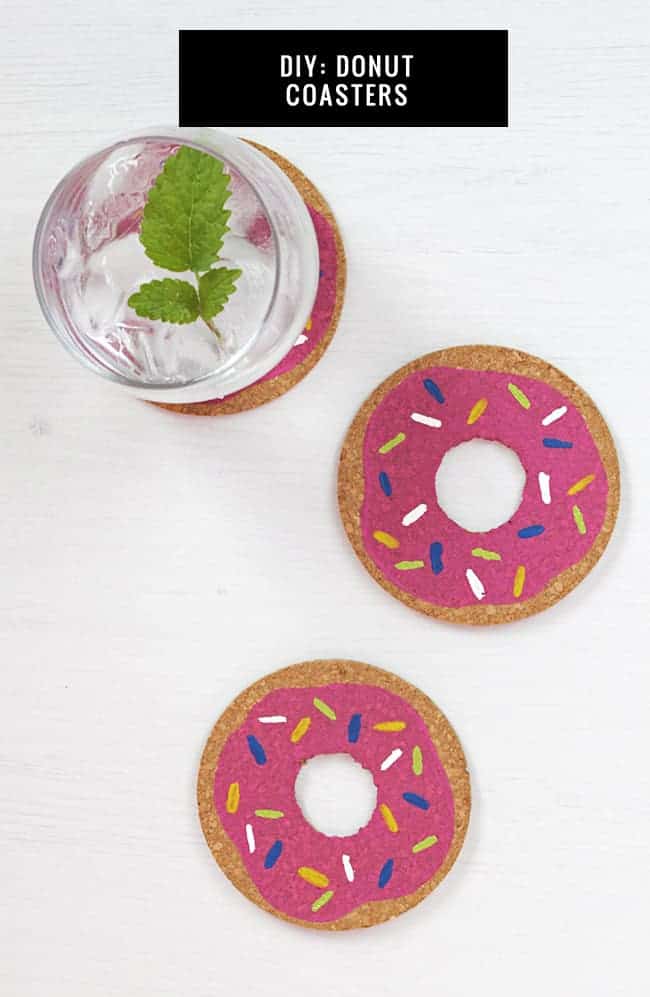 This DIY project combines two of my favorite things: crafting and sweets! Well, obviously you can't eat these coasters, but they do brighten up a rainy summer day or add some life to a party. And they are so easy to make!
Supplies needed
round cork coasters
brush
bright paint colors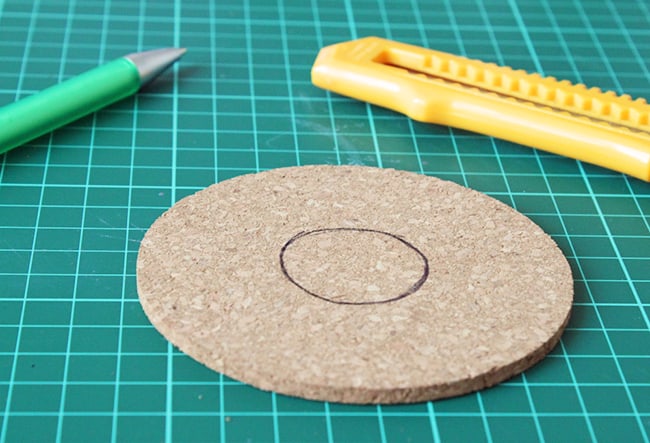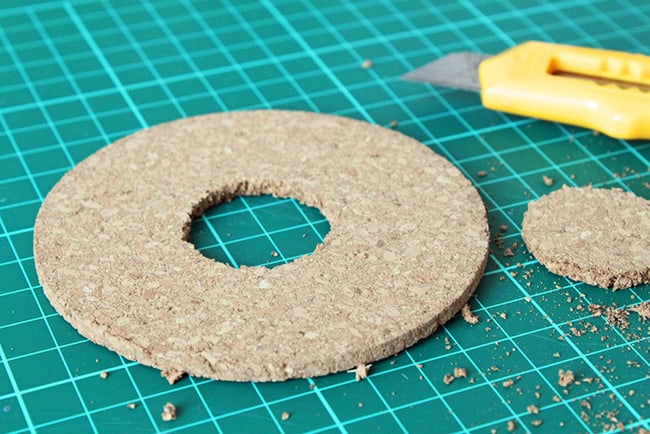 In the middle of the coaster you draw a circle and carefully cut along the line with a Stanley knife or craft knife. You might have to cut a few times to get through the cork, depending on the thickness of your coaster. This will be your donut hole!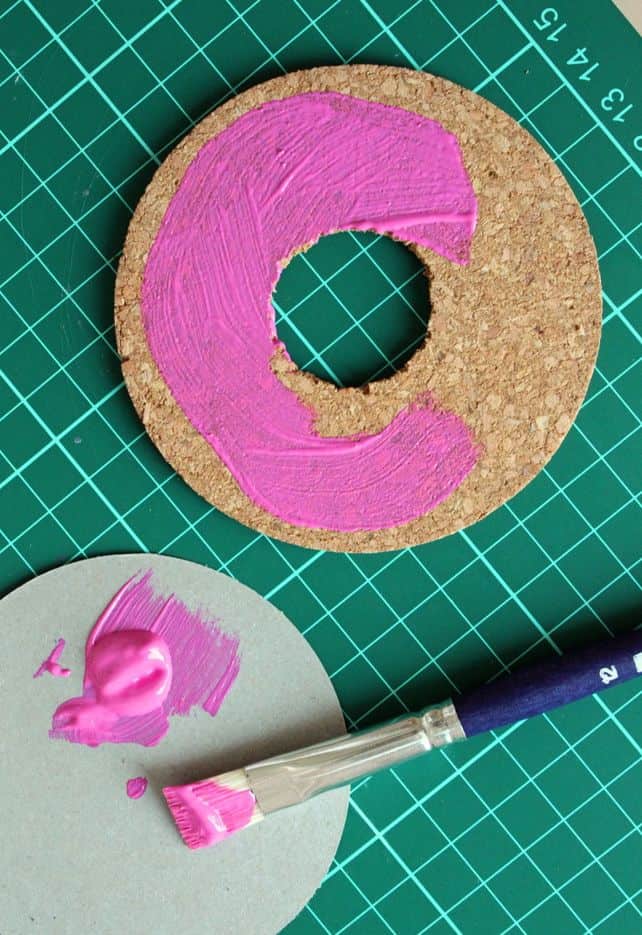 Then you "glaze" your donut. I chose the color pink, but you can choose whatever color you like most. Make sure that the outside is wavy and the inside is painted neatly to the hole. This creates the typical donut style we're aiming for. You might need to paint 2 to 3 layers so the cork doesn't shine through too much. After you finished painting the frosting, let it dry.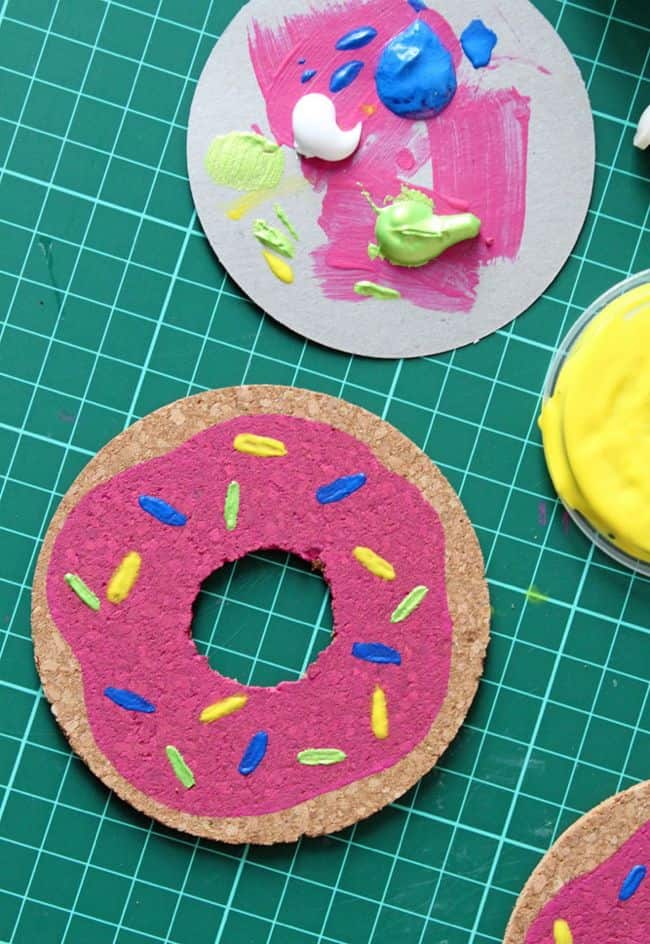 When the frosting is dry, it's time to paint the sugar sprinkles! You need about 4 different colors; I chose yellow, green, blue and white. I used a small bristle brush for the sprinkles because the shape of the hair is very similar to the shape of sugar sprinkles. Simply dip the brush in one color and "stamp" the paint on the coaster. I started with one color and placed it in various spots around the coaster. Do the same with the remaining colors and let it dry again.
And the donut coasters are done! Easy, isn't it!?
How are you celebrating National Donut Day?