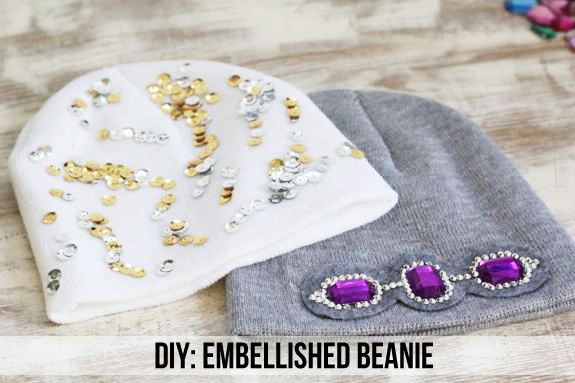 Welcome back from Thanksgiving! Did you have a great break? Did you do any holiday crafting? After my food coma wore off, I decided to make … hats!
As a short haired gal, I love a good hat in the morning. Because my morning hair redefines the word crazy. Think sticking out in all directions, standing straight up sort of crazy. When I saw this street style photo – of a short haired gal, in a hat! – I got out my glue gun to bedazzle my own beanie.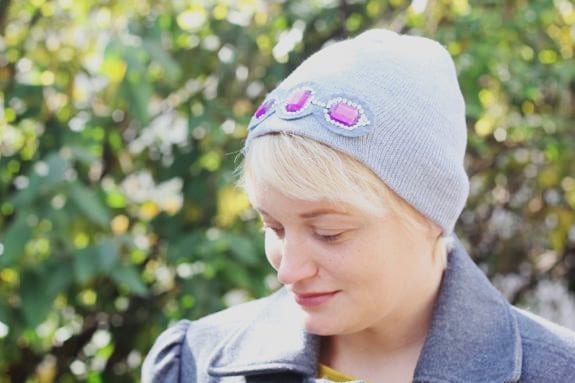 Hats normally either make me look bald or like I have a cone head. But these $1.50 beanies from Wal-Mart are amazingly comfortable. They are super light and stretchy. Read on to make your own embellished beanie!
DIY Embellished Beanie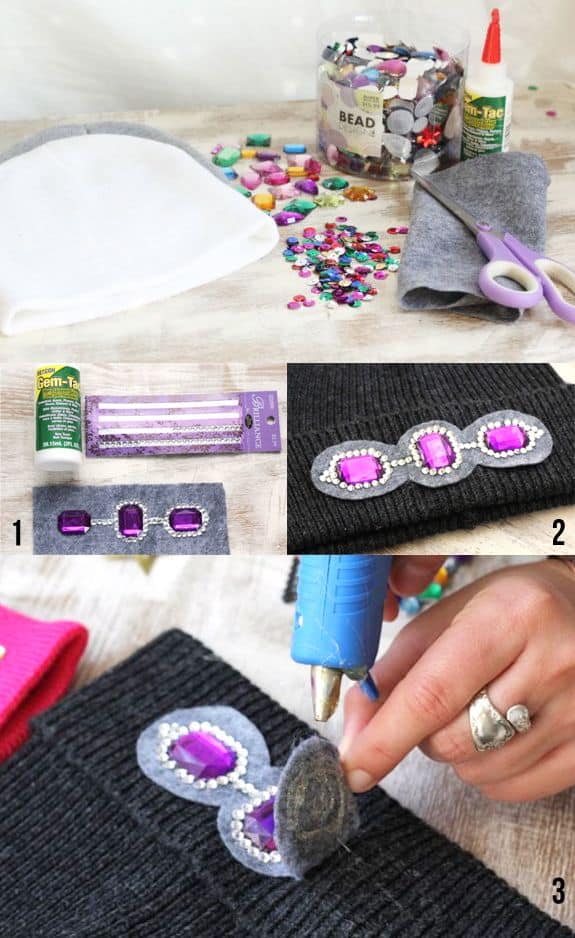 What you'll need:
A plain hat
Jewels or sequins. I bought a big container of plastic gems at Hobby Lobby that will last me forever.
Small piece of felt in coordinating color
Glue. I used Gem-Tac and a hot glue gun
Step 1: Cut a small piece of felt and lay out the gems in the pattern you want. Adhere with Gem-Tac and let dry completely.
Step 2: After the glue is dry, trim the felt.
Step 3: Hot glue the felt to the hat. Note: I originally used a hat from Target. But it was so stiff that I could barely get it on my head so I ripped off the felt (the glue was surprisingly strong!) and put it on a new hat.
DIY Sequin Beanie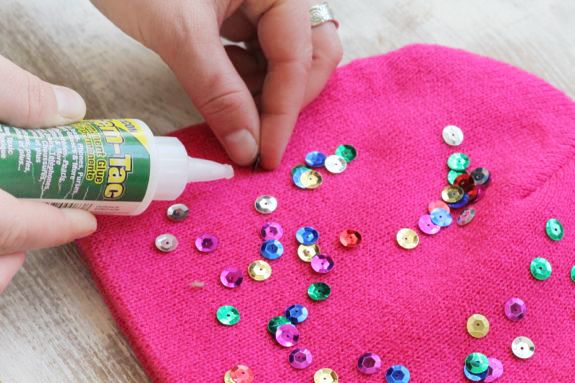 You can also make a sparkle hat with a few sequins. I made a pink version for Caroline and liked it so much that I dressed up a cream hat with gold and silver sequins for myself.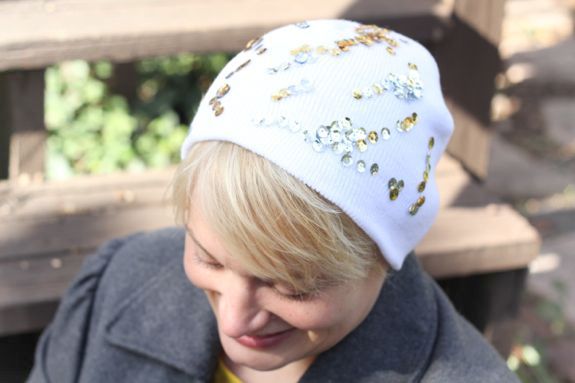 Are you a hat person? I love bundling up in the winter. Now we just need some cold weather!