We have really hard water where we live, and it often leaves our clothes and towels feeling a little stiff and scratchy. I haven't used traditional store-bought fabric softener for years because we are a house full of people with sensitive skin. The solution? Easy, all-natural DIY fabric softener crystals made from only two ingredients!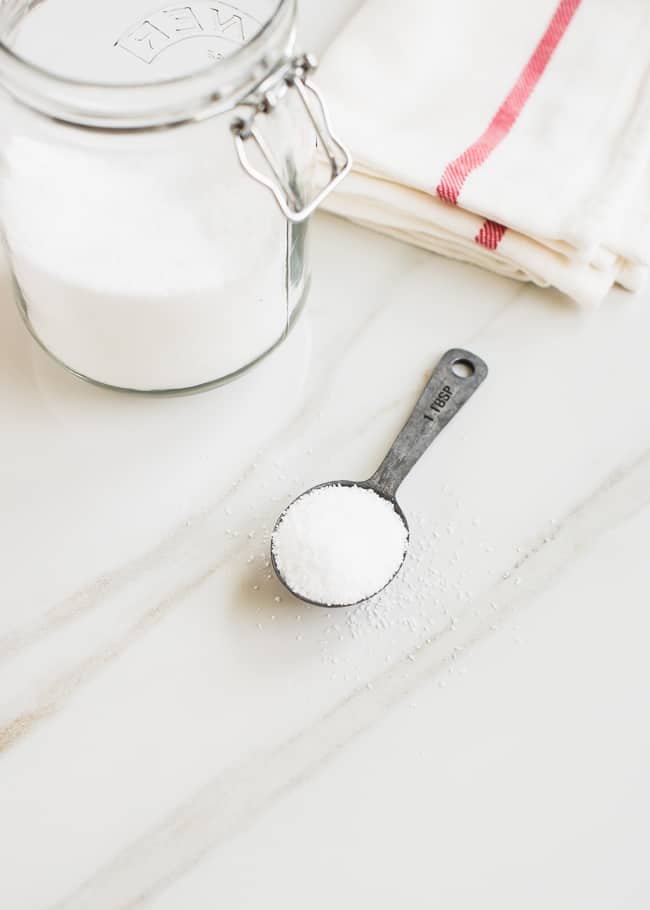 I've seen a lot of recipes that call for epsom salt. But I read that if you have hard water, the epsom salt will add more minerals and make it even harder.
The solution? Basic, everyday salt!
It's what people put in their water softeners, right? So that's what we're using here. I've also seen softener recipes that combine baking soda and vinegar. But when you mix baking soda and vinegar together, you basically end up with club soda after the fizzing subsides. So, salt it is!
Salt and Essential Oil DIY Fabric Softener Crystals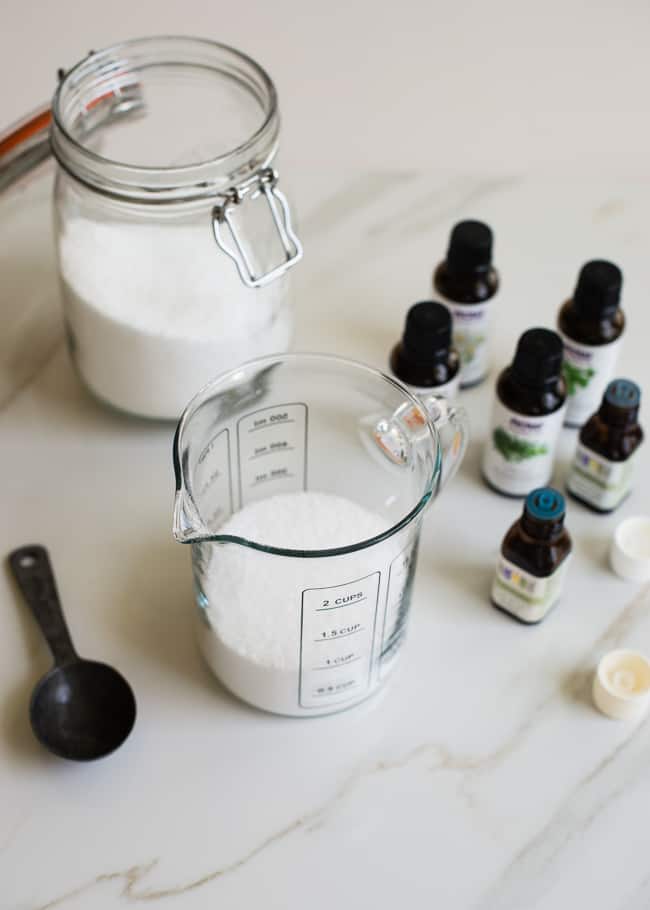 To make your clothes smell nice, add essential oils. I typically add jasmine, bergamot or lavender to each laundry load depending on my mood. But mixing up a batch of fabric softener crystals ahead of time eliminates that small step.
How much do you need? It depends on the size of the load you're washing. A really big load might need 1/4 to 1/2 cup for really hard water, or as little as 1-2 tablespoons for a small load. More or less won't damage the clothes, so you can experiment to see which amount works best for your water. And the best part? Everything smells oh-so-nice when it comes out of the dryer!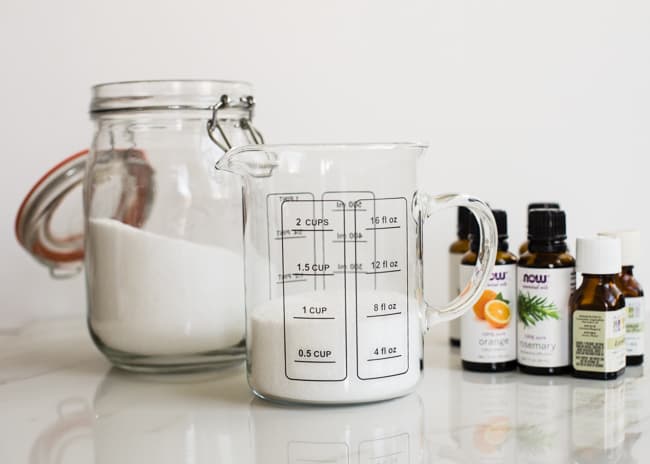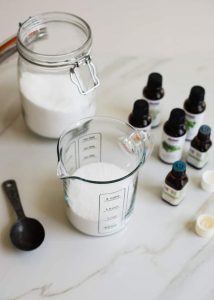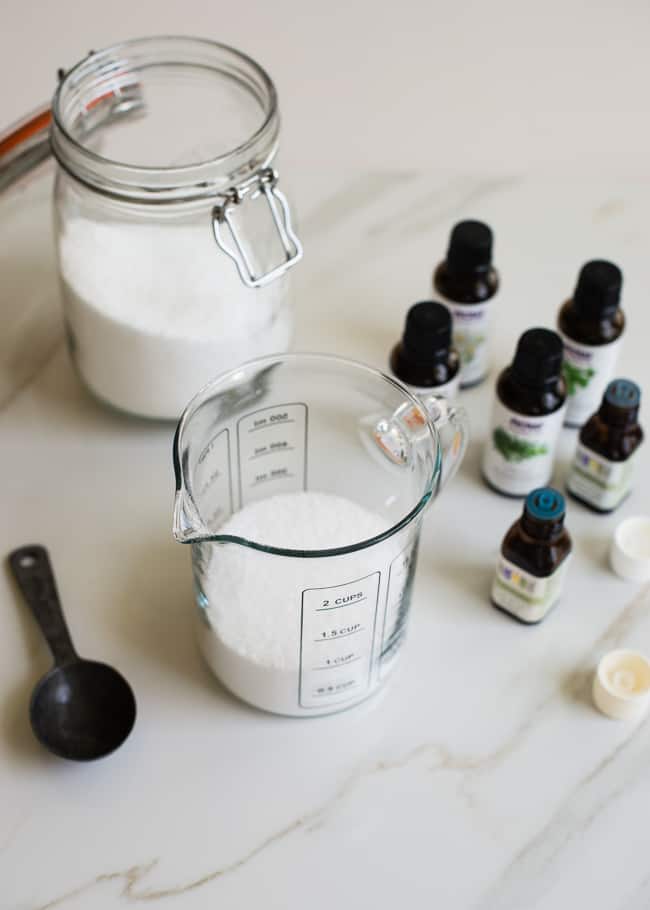 Print
Salt + Essential Oil DIY Fabric Softener
Ingredients
4 cups kosher salt
20 drops essential oils
Instructions
Mix well and store in a jar. Add a few tablespoons for small loads and 4-8 Tablespoons for large loads.
27