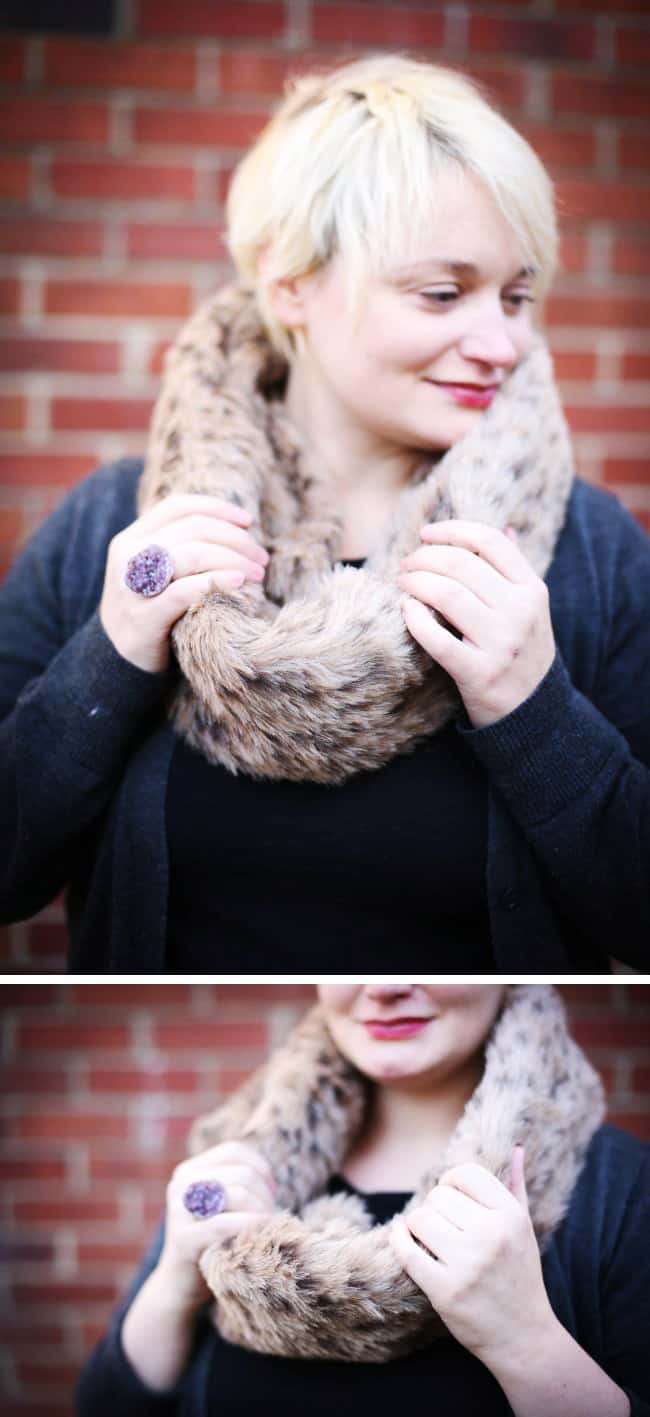 I have been procrastinating about buying a coat this winter – maybe because it was 70 degrees in Nashville last week? – so when it's cold I pretty much dash to the car as fast as I can and then crank up the seat warmer. When I put on this diy fur scarf (or cowl? or infinity scarf?) in the house I thought I was experiencing early menopause. But outside, oh my! It it so warm and cozy. No wonder all the cool fashionistas are wearing them! Coat be darned!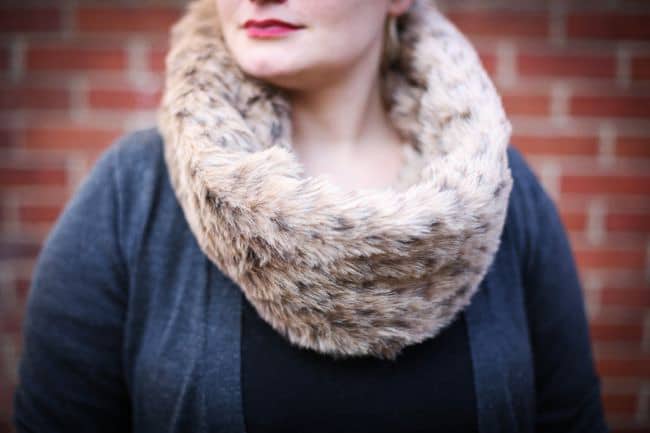 JoAnns had several fun faux fur options. You need a fabric that's thick and a little stiff. The first one I tried was super soft but it just went limp. And you'lI notice that I managed to find a way to avoid using a sewing machine (hurrah!). That's always a major bonus in my book.
DIY Fur Scarf
You will need:
1 yard of fur (I'm assuming you're going faux. Right? Good.)
Needle and embroidery thread
Scissors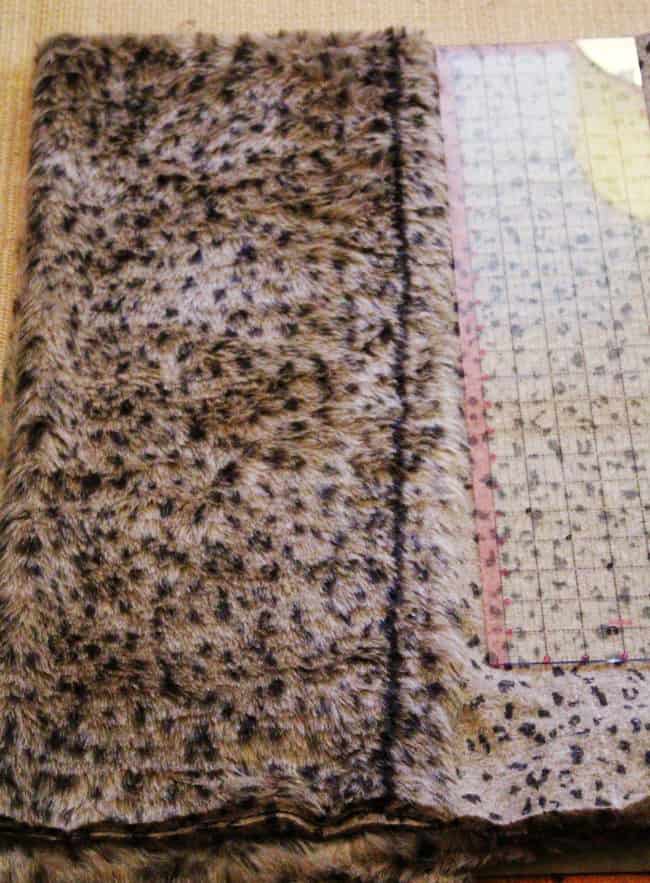 Decide how wide you want to the scarf to be. I cut mine to be 12 inch wide tube. That ended being too wide so I just folded the final version in half and that was perfect. Fold the edge of the fabric back on itself and cut it lengthwise. I cut mine about 36 inches long.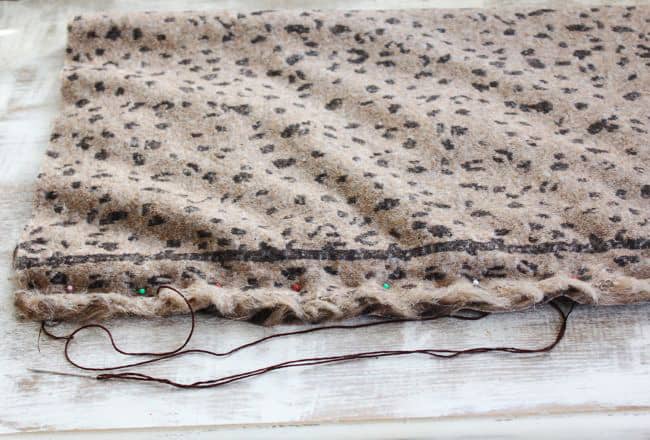 Turn the right sides together and use embroidery thread to stitch the seam. Leave the ends of the tube open. When you've finished the seam, turn the right sides out.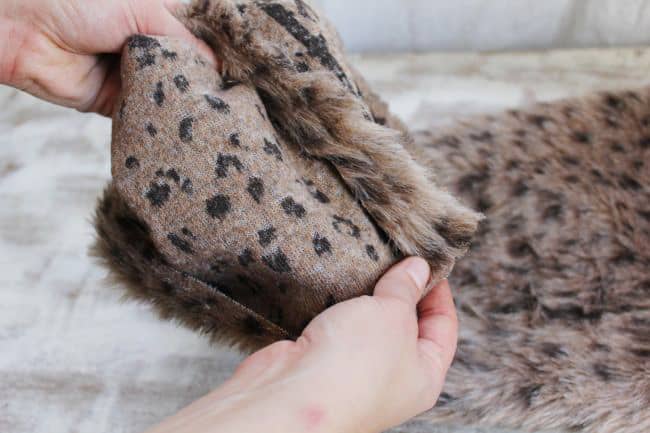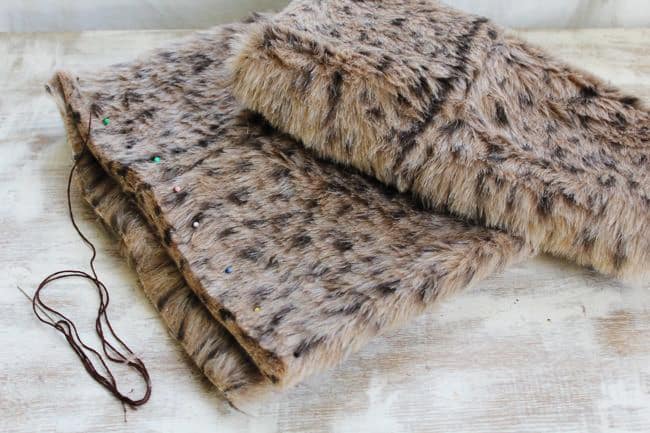 Line up the unfinished ends, pin together and stitch again with embroidery thread. Turn the scarf so that the seam is on the inside, and you're all done!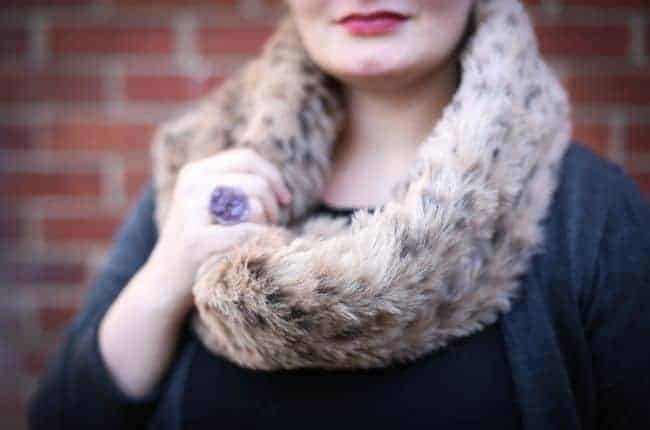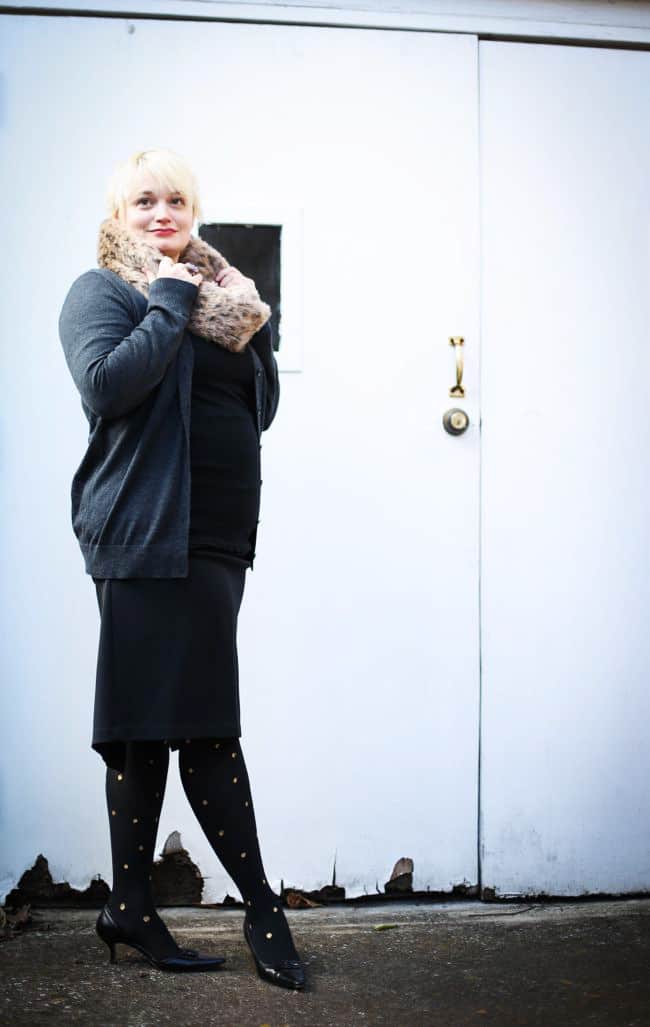 Did you notice my big rock? Someone was paying attention to my Christmas gift guide and put this cool ring from Moorea Seal in my stocking. Love that guy.