There comes a point in every girl's life when you start getting excited about power tools. Maybe I'm a total nerd, but I actually put a drill on my Valentine's Day wish list! For this project, I got some help from my stepdad (a construction pro) but it turned out to be super doable. Once we had the wood ready it only took about an hour to turn it into a pretty heart cutting board.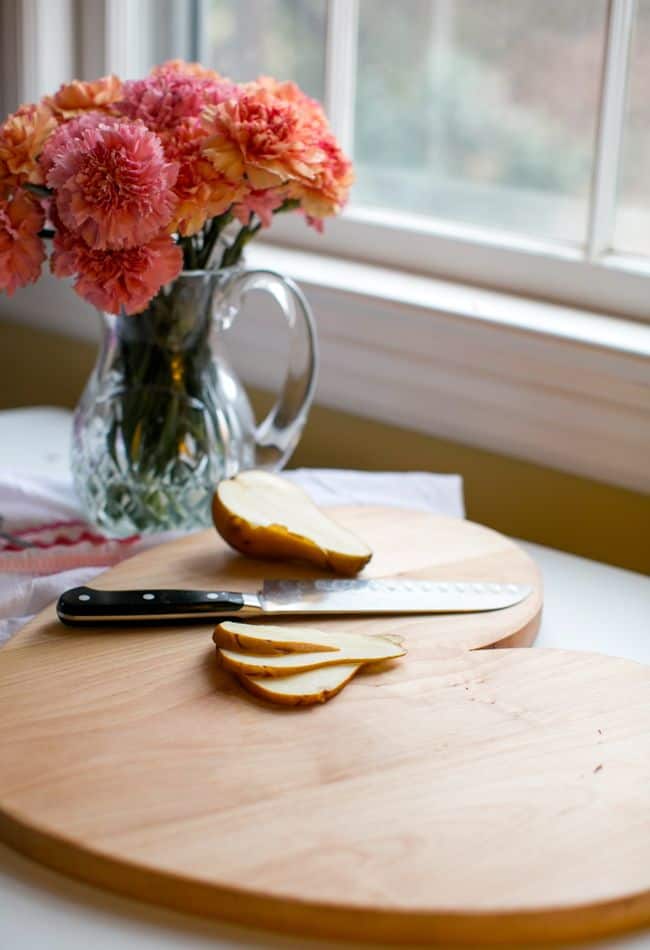 We used untreated maple, which you can find via a cabinet maker or other specialty shop. Or you can also use any untreated wood from the hardware store.
DIY Heart Cutting Board
To get a wide enough piece, we glued 3 pieces together to create an 18 x 18 inch square. Use wood glue and clamp the pieces together until dry.
Then use a piece of paper to create a heart template. This was probably the hardest part! Find the center of the wood and use a bowl to create the rounded edges of the heart. Trace the outline onto the wood.
Cut out the shape with a jig saw. Then use a sander or sand paper to smooth the edges. Finish by applying several coats of butcher block conditioner and your heart cutting board is ready.
I'm so impressed with how this turned out! Have you tried any power tool projects? I dare not get too proficient or soon I'll have to learn to hang my own pictures too!
4