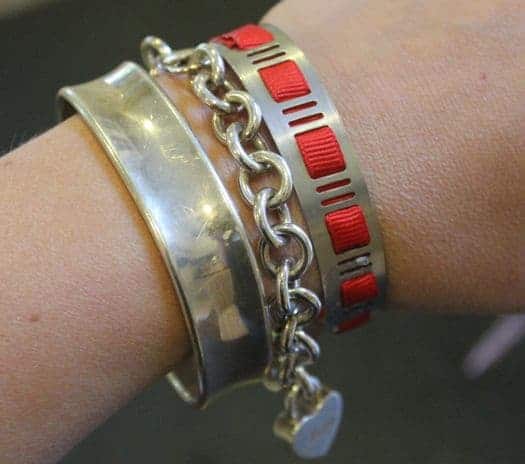 You know how when all of your projects seem to be clunkers and you need an easy pick me up? This is just the thing.
Last time I roamed the aisles at Home Depot I picked up this metal thingy. I'm sure there's a technical term for it. (Just checked with my dad – it's a hose clamp!)
Its unique industrialness appealed to me. For $1.30, why not? (I also could not resist the 80 cent small version as a ring.) And you can make it into what I like to call a DIY Home Depot bracelet.
DIY bracelet with Home Depot supplies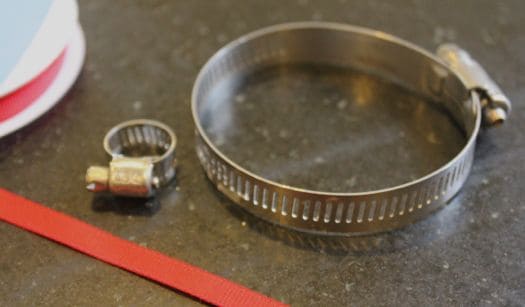 The best part – it's adjustable! You just turn the little screw to make it as small as you need for your wrist.
To add a bit of color, I weaved in some 1/4 inch ribbon. But I also like it plain.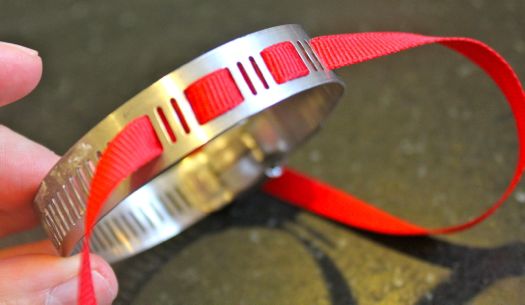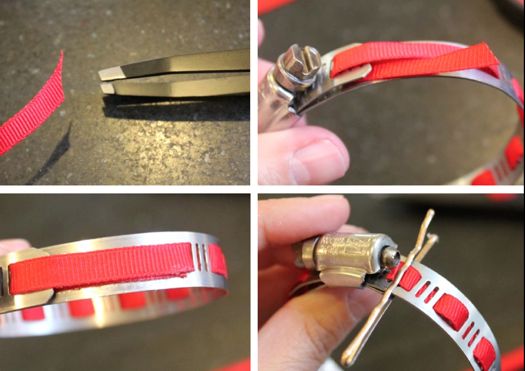 Glue the ends with E-6000 and clamp to dry.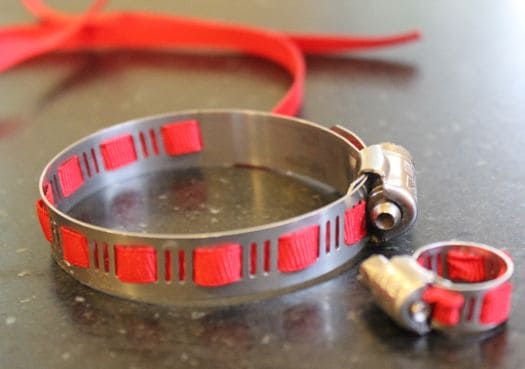 Now if I can just figure out what to do with the paint chips I pilfered….