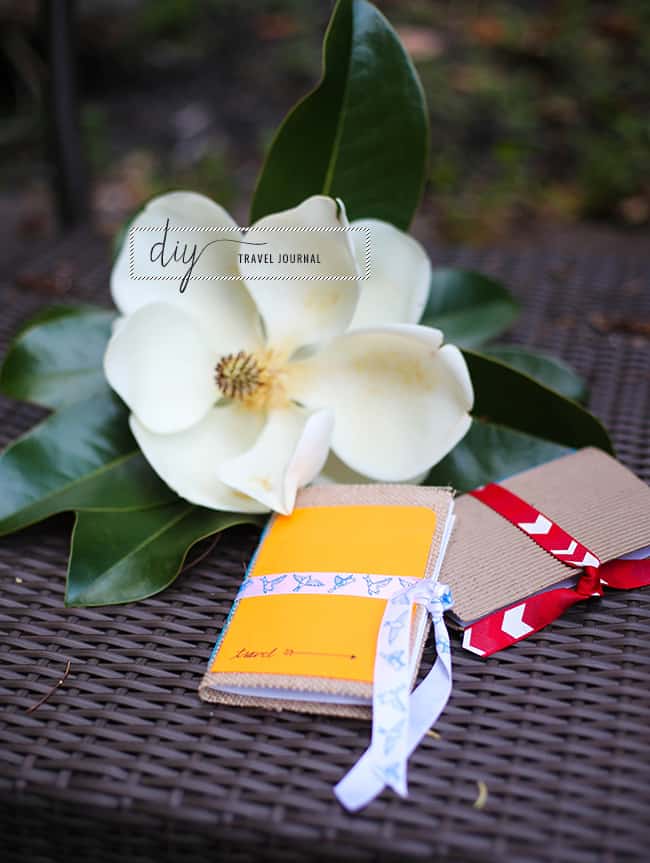 Happy Friday! I hope you had a lovely 4th of July. Ours was pretty quiet since it rained all.day.long. So we're hoping for a sunny weekend!
Today's project is perfect for compulsive list makers. I love lists. To do lists, grocery lists, post idea lists. Do you love lists? It may sound crazy but sometimes I rewrite my to do list 2 or 3 times a day – the act of writing things down is soothing. Dumping out my thoughts and ideas helps with the anxiety that I'll forget something important.
As a compulsive list maker, I always carry a notebook in my purse (along with my favorite purple pen). These little travel notebooks are perfect for planning for our upcoming beach trip (packing lists!) and jotting down memories sitting on the beach.
DIY journal for your purse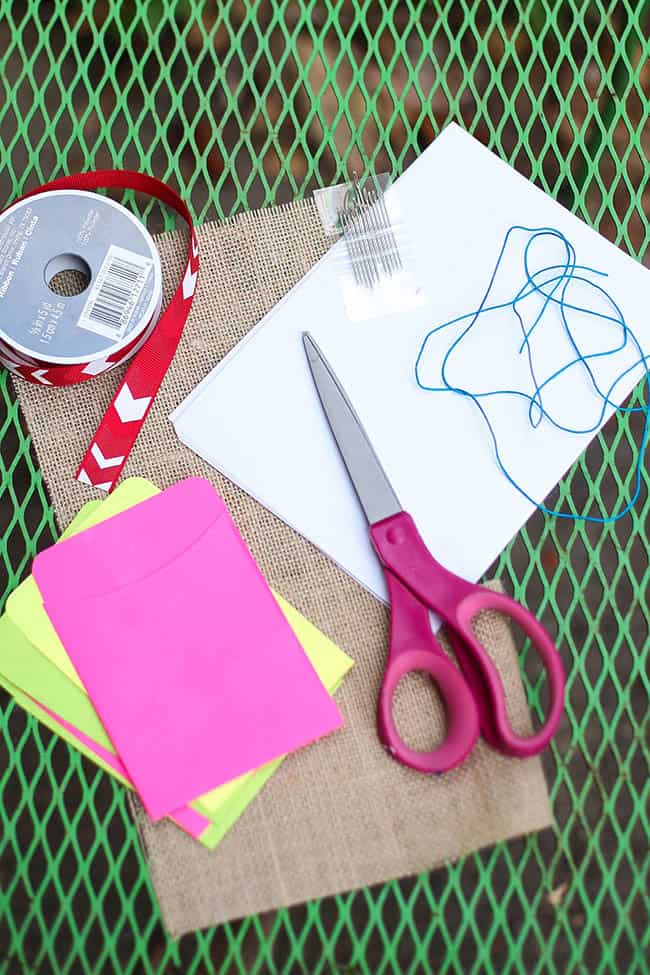 Supplies needed:
Plain white card stock paper
1 sheet of burlap or corrugated cardboard – both are in the scrapbooking section
Ribbon
Needle and embroidery thread
Pocket envelopes
Spray adhesive

Fold your paper in half and poke holes in the spine of the paper at the top, middle and bottom. Thread the embroidery thread and knot at the end. Stitch the paper together, going up the bottom of one end then back down the middle hole. Come up the other end and then loop back through the middle. When the thread is back where it started, knot and snip the end.
Attach the paper to the burlap with tacky spray. I love this stuff! It's so easy and holds great. However, if you don't any then you can stitch the paper to the burlap instead. Then attach a fun library card (you can find these at The Dollar Store) to the front or to the inside pocket. Glue a piece of ribbon around the journal, leaving a few inches of slack on each side to use as a closure.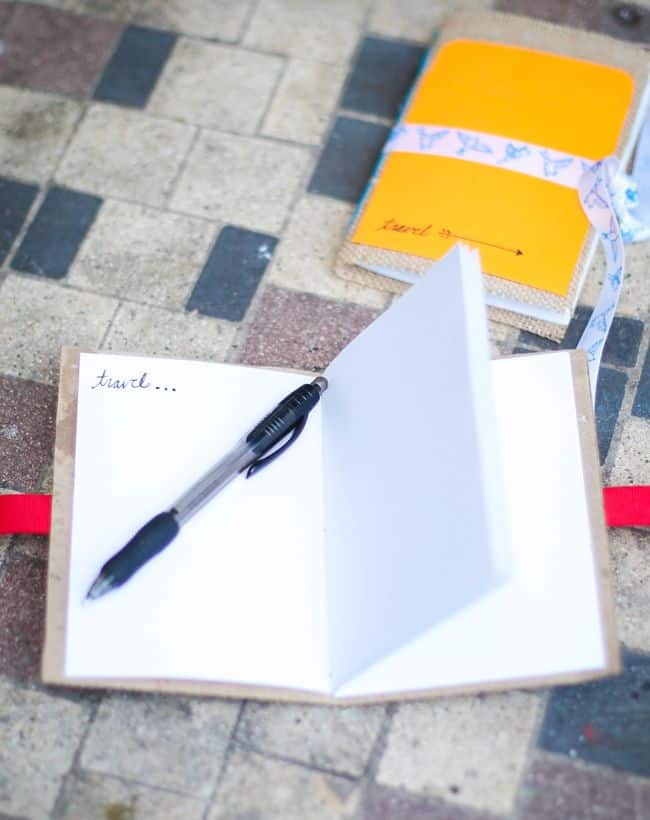 Will you be traveling this summer? I'm sooo ready for a vacation!