I love today's DIY! It is easy and fun, with just the right amount of kitsch. Did I mention it is very inexpensive? Yup! It has all the right ingredients for a good DIY.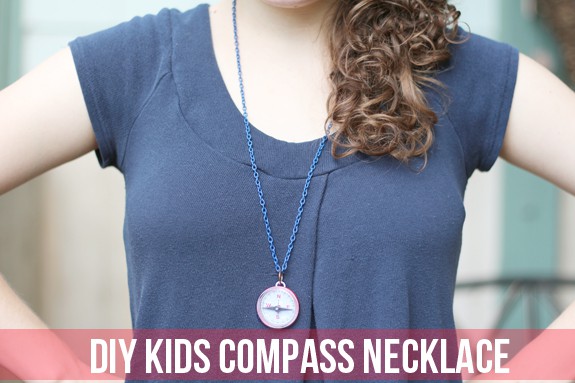 Although I labeled this as a kid's necklace, I actually like it as adult necklace, too. I've been wearing mine – looks great layered with bronze and brass necklaces. Keep reading to see the easy instructions.
You can get your supplies at your local Dollar Tree. I picked up a pack of kid's party favor compasses (6 total). I wasn't sure what my plan was but they are just so cute! Do they work? Of course not, they are 6 for $1! They are cute nonetheless and most of them do spin a little. You will also need a paper clip and some kind of chain or ribbon.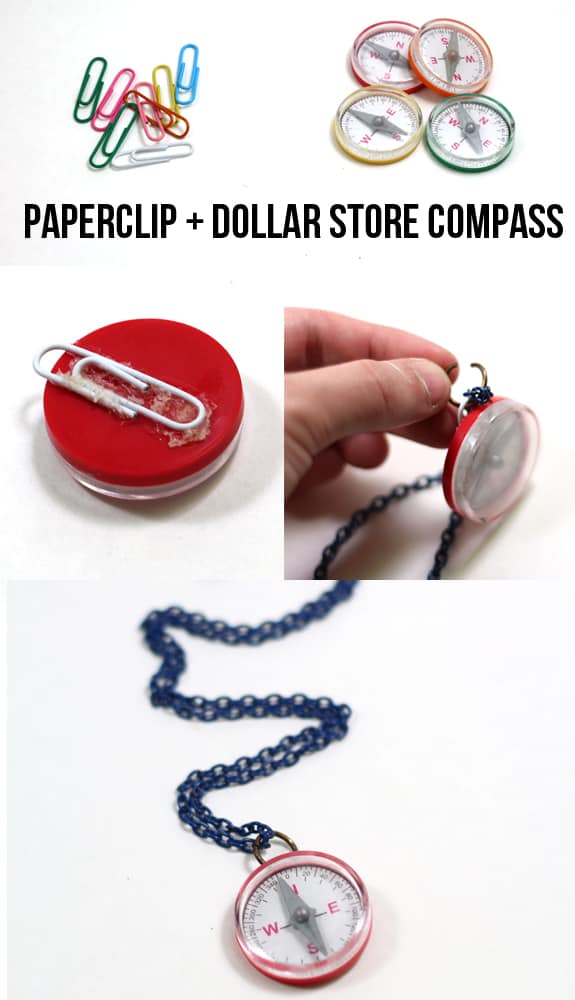 If you are doing this with your kiddos, I suggest letting them pick their paperclip and compass colors. You do the hot-gluing (obviously). I made a hot glue mess on this one. If you want it to look prettier, you could cover the hot glue with a piece of fabric or ribbon. I added a jump ring to hang my chain from the paper clip. If you don't have a jump ring, that's okay. You could just string your chain through the clip.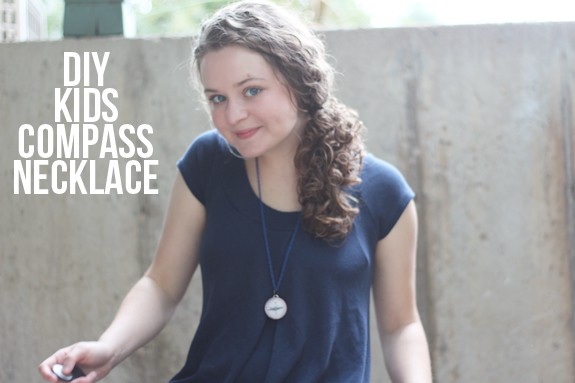 That's it! So easy, right? You could do this as party favors for boys or girls. Or you know, yourself. 🙂 Have fun!