I used to be that mom that bought paper towels and disinfectant wipes in bulk. We'd use them as fast I could buy them. I finally decided that there had to be a better way. For a while now I've been making homemade natural cleaners. I also keep a stack of special cloths reserved for cleaning. Put the two together, and you have reusable disinfectant wipes that are safe, natural and inexpensive. (I love all of those things!) These reusable disinfectant wipes are seriously life-changing — in the best way possible.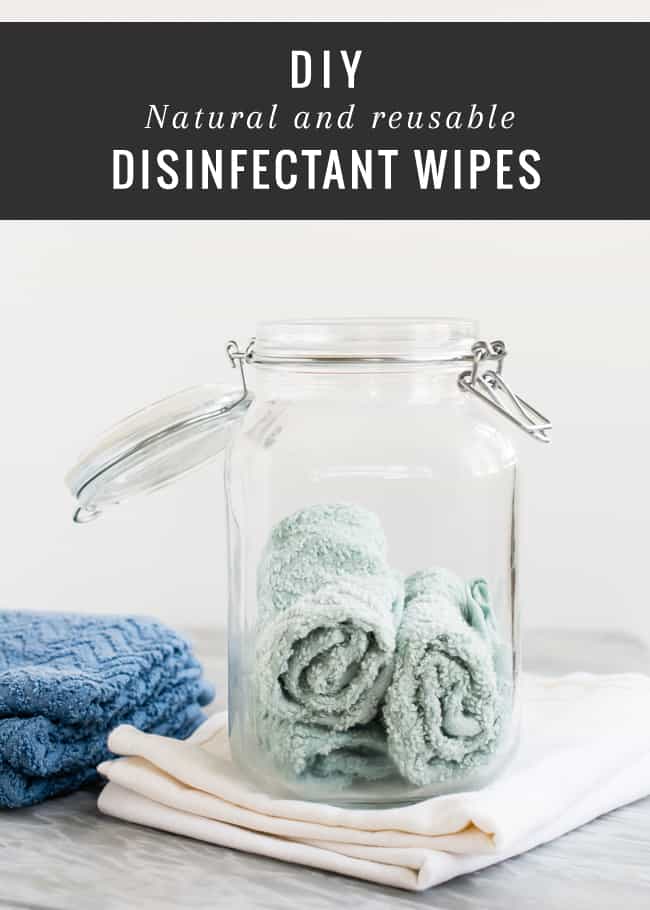 For the wipes, all you need is a little natural dish soap, distilled white vinegar and essential oils. (The tea tree makes them antimicrobial; the other oils are more for scent.)
You can use several different materials for the wipes themselves: old t-shirts, socks, reusable cleaning cloths or dishcloths. I bought some inexpensive dishcloths at a discount store. They are a great size and I love that they have a little bit of texture for when I need to scrub something. I've also used flour sack towels and old ankle socks. The method is plain and simple: Just mix up the solution in a wide-mouth jar or bowl and dip the cloths into the solution, squeeze out the excess, and roll them up and store in a jar. If you want, you can also store the liquid in a separate jar and dip the cloths in as needed rather than doing it ahead of time.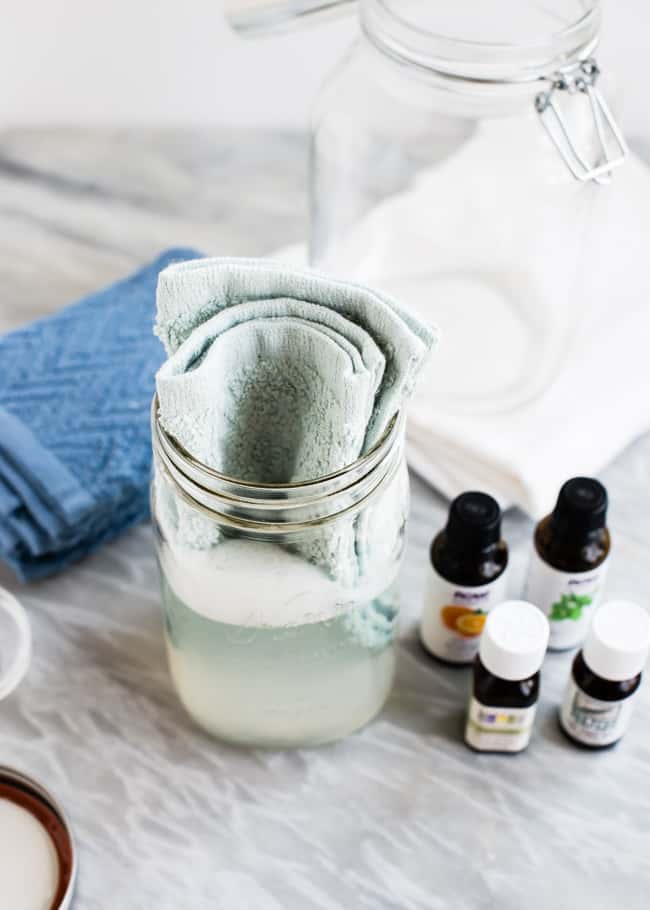 I use these for every room of the house. When I moved recently, I pulled them out to use for cleaning every surface I could think of: walls, floors, cabinets, cupboards, baseboards, etc. These are the best wipes ever! You'll never go back to store-bought after using them. Plus, everything smells so fresh and clean. Total win!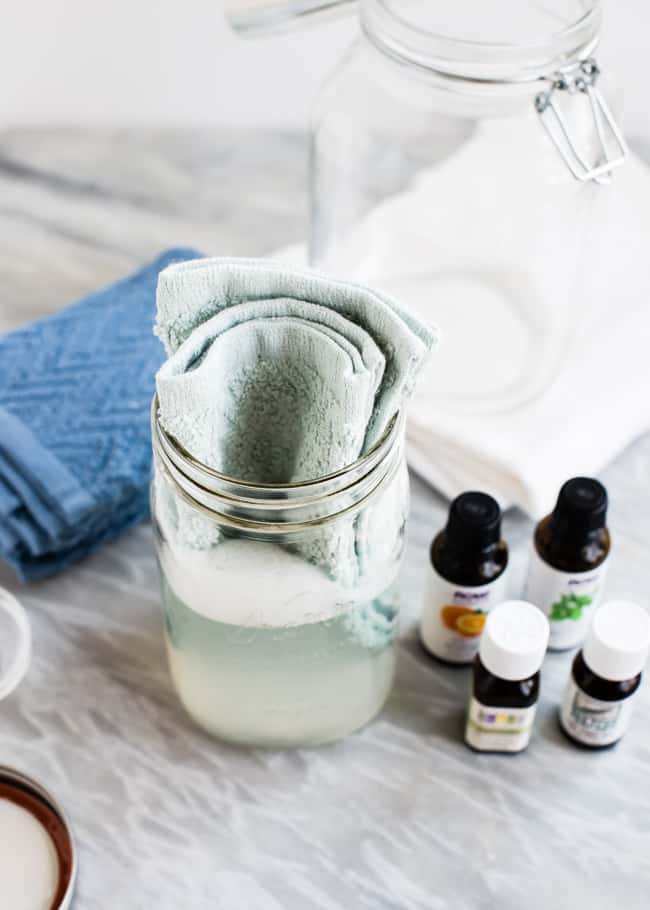 Print
Essential Oil DIY Disinfectant Wipes
Completely natural essential oil reusable wipes made with three simple ingredients.
Ingredients
Natural dish soap
Distilled white vinegar
Essential oils
Instructions
Combine ingredients in a bowl or jar and stir or shake well.
Add the cloths to the bowl and allow them to soak up the solution. Squeeze excess from the cloths.
Roll up and store in a jar. Wash used cloths and repeat process.
6