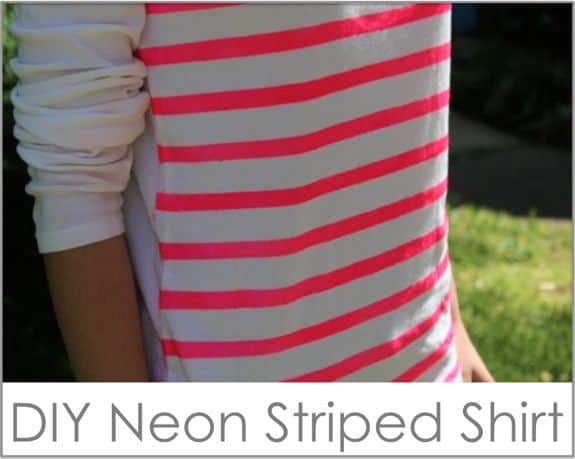 Uh oh folks, I've discovered that I can make my own striped shirts. Me thinks this could quickly become a problem. After spray painting half my yard making a colorful sunhat and some craft fail bobby pins I decided to try making a neon striped shirt instead of boring ol' black.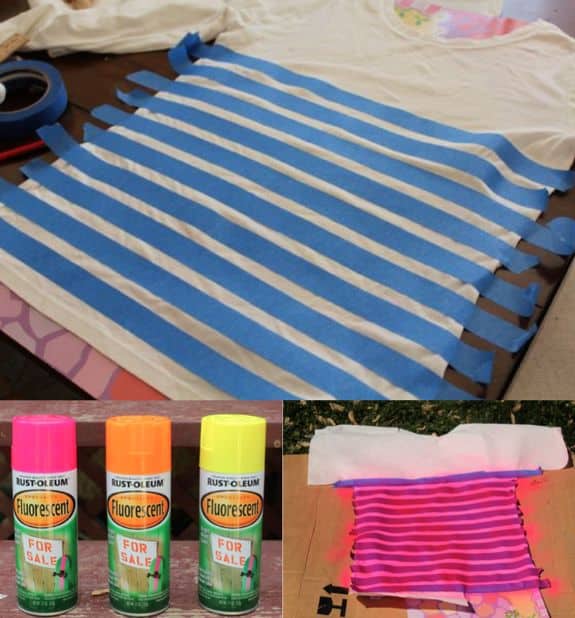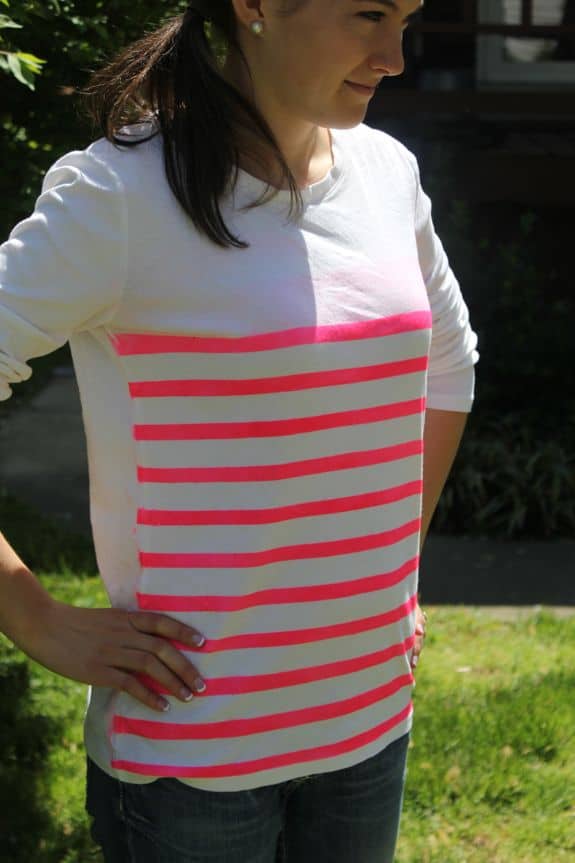 You'll need:
T-shirt

Neon spray paint

Painter's or masking tape
Instructions:
1. Tape off the stripes on the shirt. I measured a 1/2 inch width for the neon stripes and 1 inch width for the white stripes in between (that's how wide my tape was which made it easy). I started from the top and worked my way down.
2. Insert cardboard into the shirt to keep the paint from bleeding through. And tape down paper towels or plastic to cover every part of the shirt you don't want painted.
3. Paint! I gave mine 2 coats, letting it dry in between.

Caroline saw my pink shirt in progress and convinced me to make her one. We had fun adding color to a few of her tank tops.