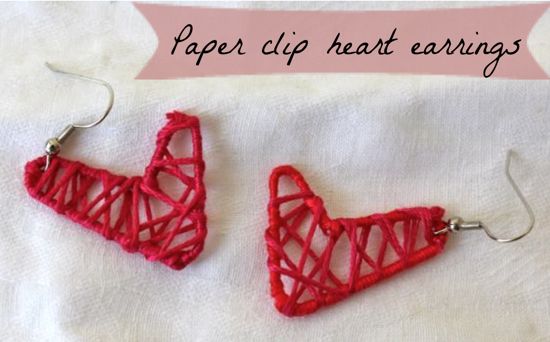 At first I was a little skeptical about this paper clip idea. I sent an early version to a friend to make sure it didn't look like a complete craft fail. It's kind of nice to have someone help with the gut check (and she's not shy when she hates something, like my DIY collar idea).
Now I love them. And with Valentine's Day just a couple of days away it's not too late to make these super easy earrings. Even better, I didn't spend a dime on them.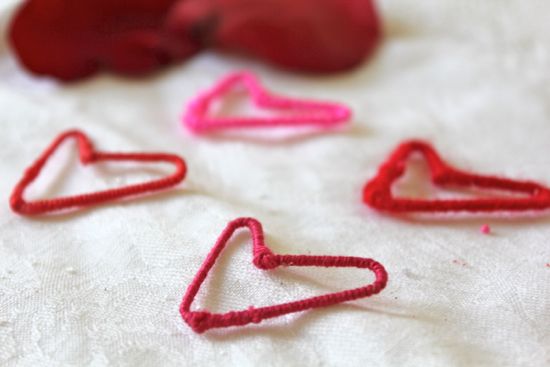 My first versions simply wrapped the paper clip with different types of string. Yarn was the easiest to work with but it turned out a little fuzzy. I also tried a thin pink rope I got a while back at Home Depot. The hot pink color worked but not the nylon material. Embroidery thread ended up having the nicest, cleanest look. I used one strand from a bundle that cost 17 cents.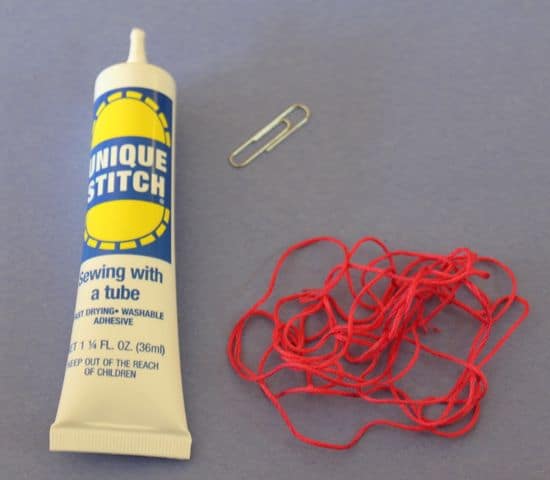 A bit of glue is very helpful. After trying craft glue and E-6000 I found Unique Stitch to be the easiest to apply and it disappeared nicely after drying.
After breaking a dozen paper clips trying to get them into a traditional heart shape, I found a super duper easy, asymmetrical shape that turned out way cooler. Just open up the paper clip and bring the points together.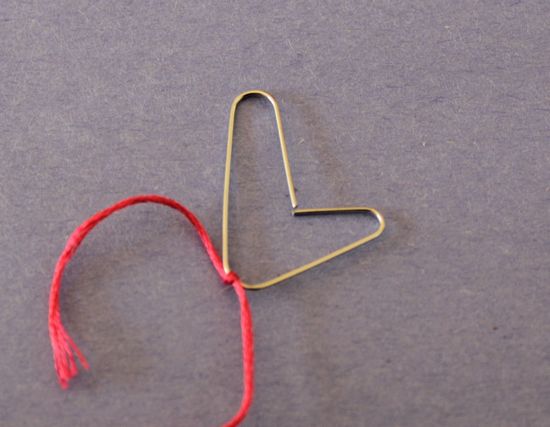 Start by tying a knot and dabbing a little glue to hold it into place. Start wrapping over the bigger side first because it's easier when you can slip the string through the middle. Where the heart comes together can be tricky. I glued the first few wraps on the second side and then wrapped it again to make sure the metal was covered.
When you finish wrapping, tie another little knot, cut off the end and dab a bit of glue. Attach an earring hook (you can steal them from an old pair of earrings) and you're ready to go.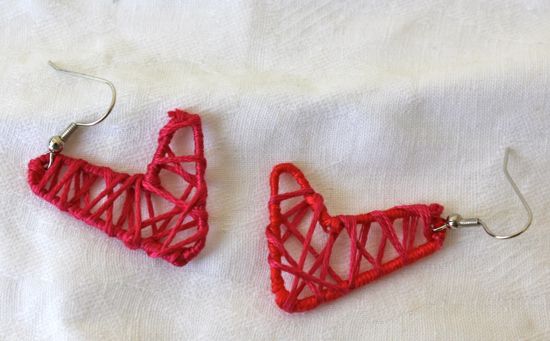 After I made my wrapped versions I found cool triangle shape earrings online (I did not search for heart earrings because, really, I don't want to know if dozens of people have already had this idea!) Wrapping more thread through the middle made them even niftier.