Homemade touches can make all the difference in your holiday decor. Say you love pink or some other unexpected Christmas color. Then get crafty and go to town – there's still time to add to decor, especially if you refuse to pack everything away until January. We're still obsessed with black and white (and trees)! Trust me, you'll smile every time you see your one-of-a-kind creation.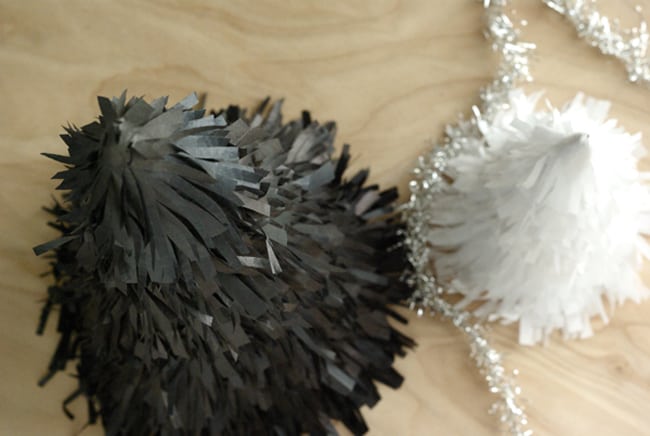 These simple trees use easy to find materials and a technique that's been used for years. Just like a making a pinata, the trees use layers of fringed tissue to give the effect of branches. It's the unexpected colors that make it fun! Traditional green would be lovely, but we changed things up with bold and unusual colors to give them a modern edge.
Supplies
Fringe scissors (mine are Martha Stewart)
Tissue paper (in 2 colors)
Glue stick
Paper mache cones in a couple sizes
Instructions
Step 1
Start by cutting a bunch of 2-inch strips of tissue paper. To save time, I cut 6 sheets together. Use the fringe scissors (or regular scissors), fringe about two-thirds of the way up the strips.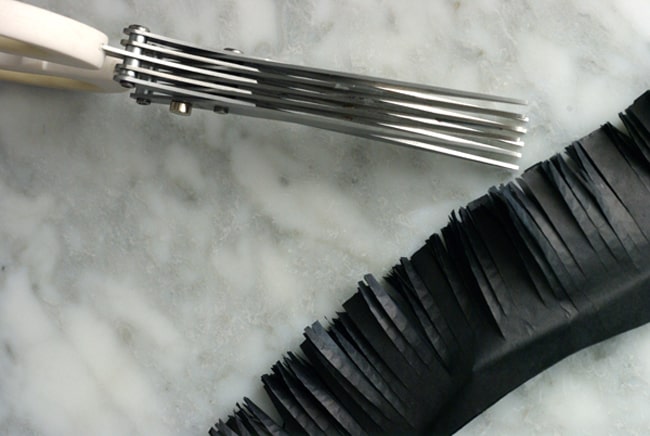 Step 2
Start at the bottom of the cone and glue down the first strip of tissue. Let the length of the fringe hang below the cone. This will give the tree a nice skirted finish when it sits on a tabletop.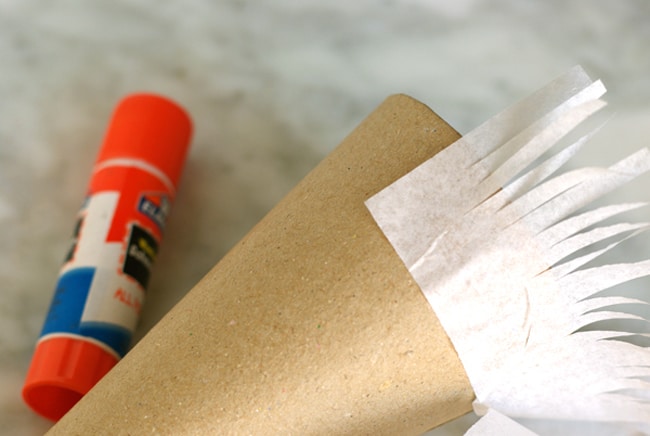 Step 3
Spiral the tissue up the cone, gluing the next layer of tissue paper a half-inch up from the last. This gives the tree a nice full look. And because of the angle and curve of the cone, the paper will have bunches and folds when glued down. Don't worry about this because the next layer of tissue paper hides any mess underneath.
Display the trees grouped together with a couple of sparkly objects for a festive result!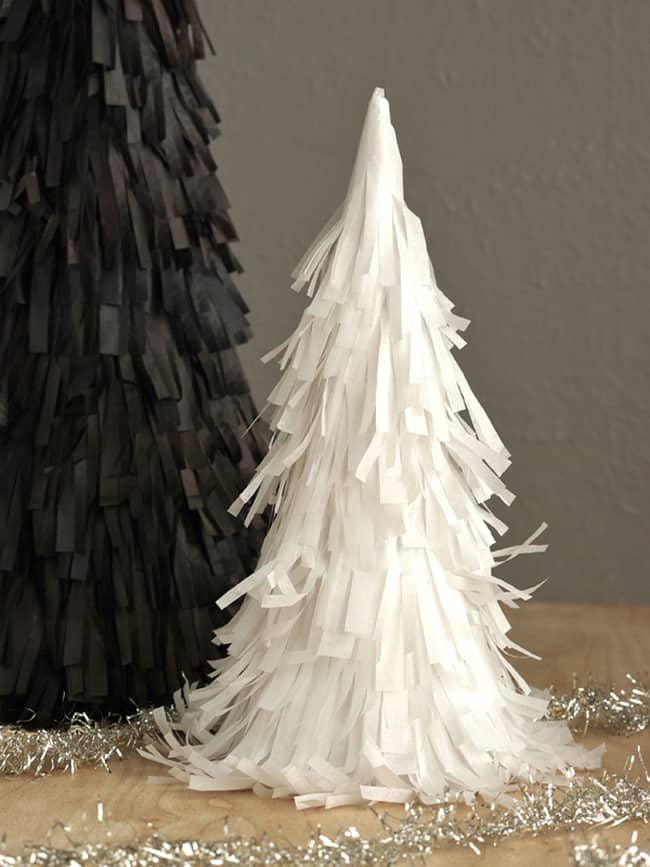 Make them in any color combination that works with your home decor. The possibilities are only limited by the colors of tissue paper! Wouldn't these be adorable in pale pastels for a light, feminine feel?