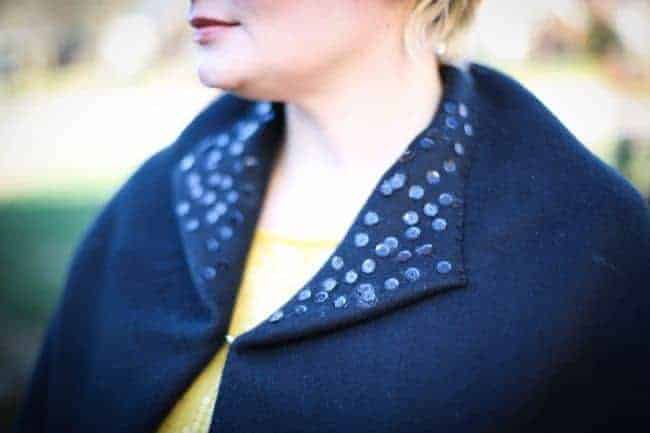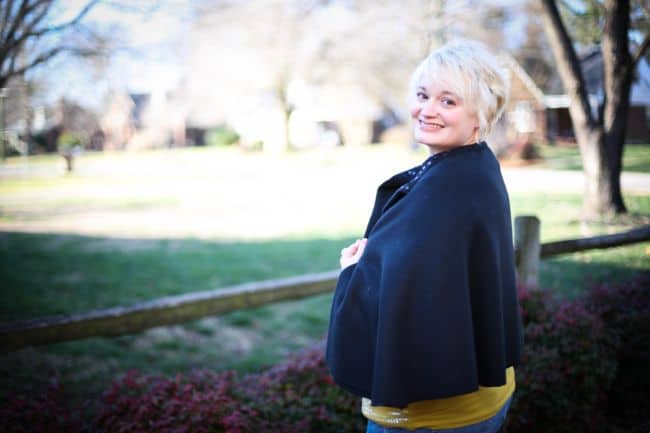 Did you watch the Oscars last night? I'm watching the red carpet right now, and somehow it seems fitting to be writing about a sequin cape. Of course, I'm writing in my PJs and eating popcorn, which is the best way to enjoy the Oscars.
But back to the cape. Oh, the cape. This was round 3 on my attempt to make a poncho. And really, a poncho is not difficult! There's no sewing! So I'm not sure how I managed to screw it up multiple times. The first time I used a horrible yellow/orange fleece, it was way too short, and my arm holes ended up in crazy places. For round 2 I used a bigger piece of fabric but managed to cut two holes for my head (oops).
The 3rd try for the poncho was going south too so it morphed into a cape I saw at Target ages ago. Spring is coming, and a little swingy cape is perfect for a cool night out.
DIY Sequin Cape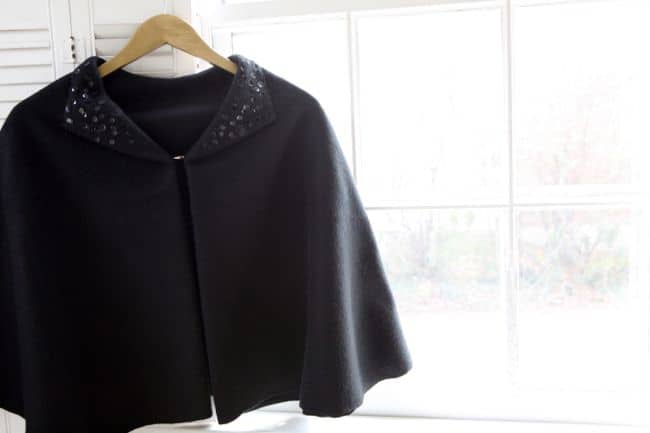 To make your own cape you will need:
1 1/2 yards of black fleece fabric
Sequins and jewel glue
Black embroidery thread and needle
I was so excited to find easy no sew directions for a poncho at Cut Out and Keep. Start by folding your fabric in half (step 1) and fold in half again (step 2). Cut a neck hole and round the edges (step 3).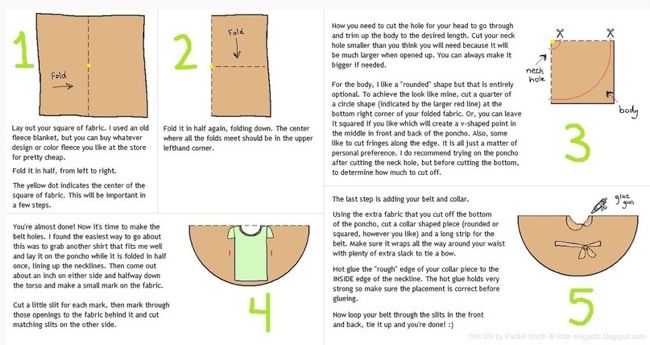 If you'd like to continue on making a poncho, follow steps 4 and 5 above. Good luck to you – hopefully yours will turn out better than mine! If you want to turn it into a cape, here's what to do.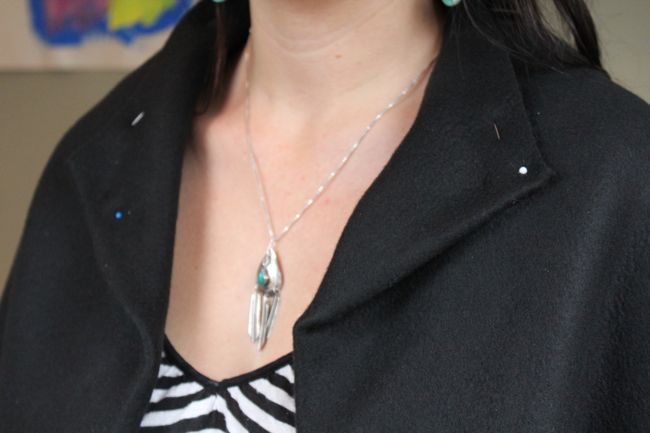 Instead of opening up the fabric and putting it on like a poncho, just wrap it around your shoulders. Yes, there will be 2 layers of fabric. Now turn down the collar and pin. Hint: unless you are crazy flexible, putting the cape on a friend to pin is much easier than doing it on yourself.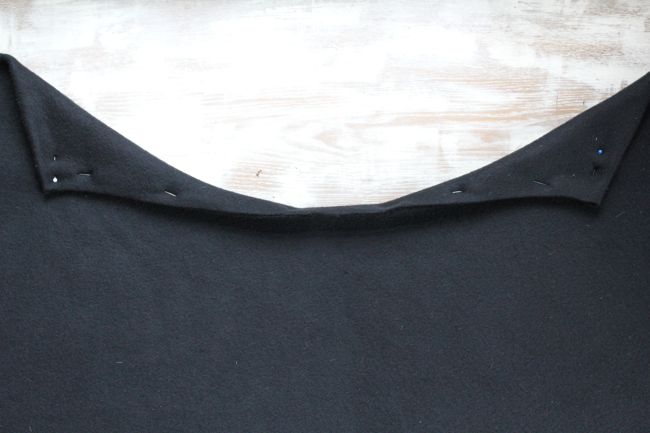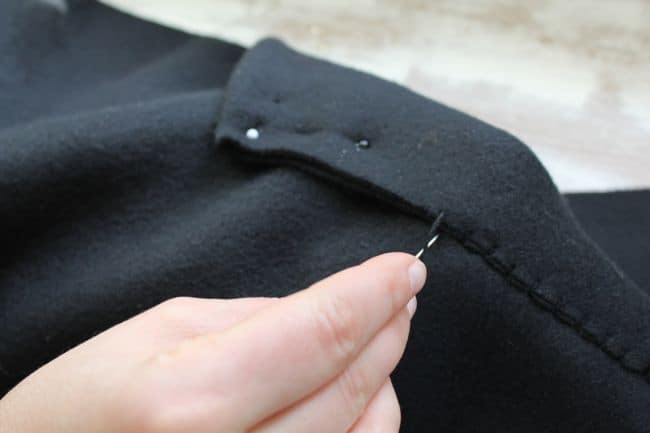 Then stitch around the collar with good ol' embroidery thread. You can do pretty wide stitches here to speed up the process.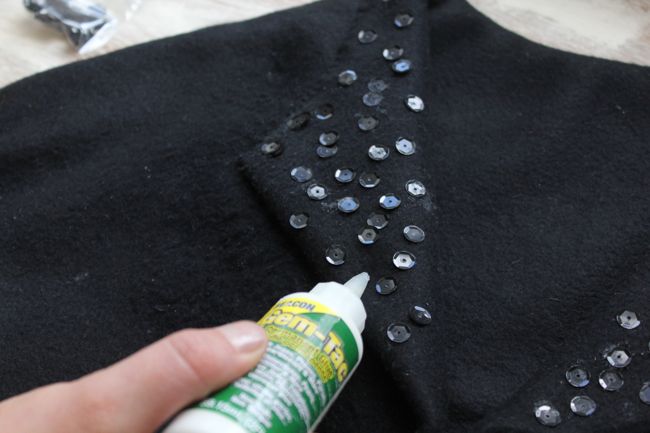 Lay out your sequins on the collar in a random pattern and glue down with jewel glue.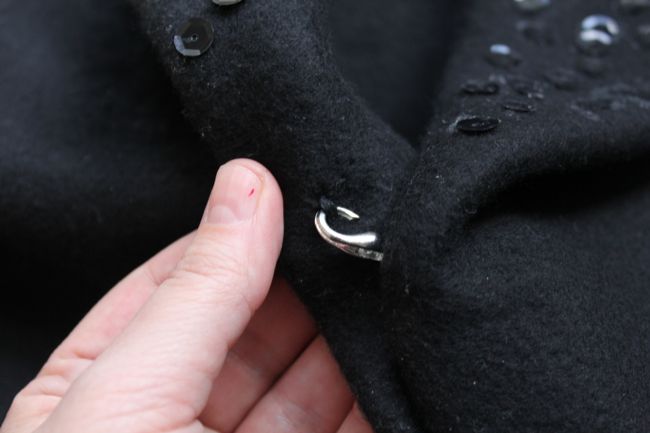 I made a quick closure with a broken necklace clasp. It attaches to a loop of black thread on the opposite side.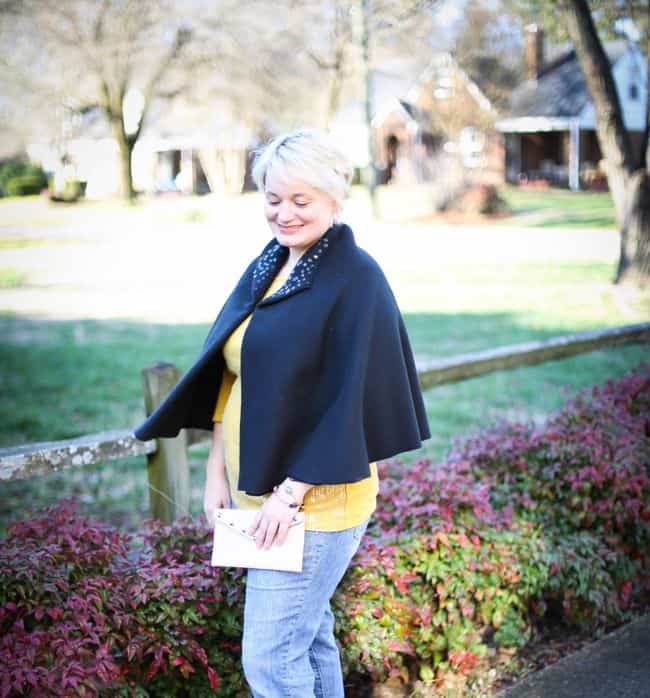 Now, let's talk Oscar fashion – who did you love? And hate? My favorites were Jennifer Lawrence and Jessica Chastain. I did not love Anne Hathaway. And don't get me started on Adele….