Suddenly tuxedo pants are everywhere! And I love that you can rock them for daytime casual or nighttime dressy looks. And if you don't want to wear them with 4-inch heels, the pants looks great with booties (also super hot for fall). Here's how you can DIY your own pair of tuxedo pants!
The Inspiration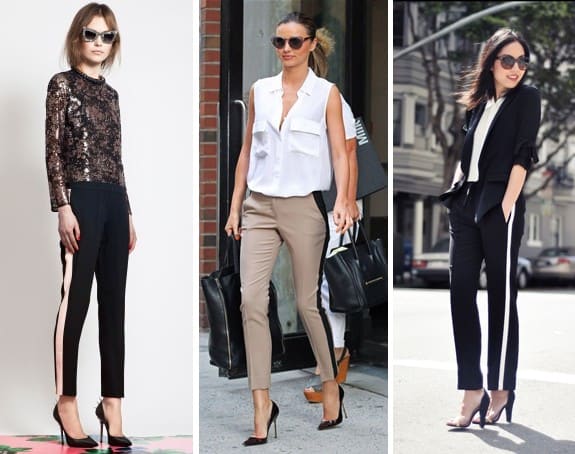 DIY Tuxedo Pants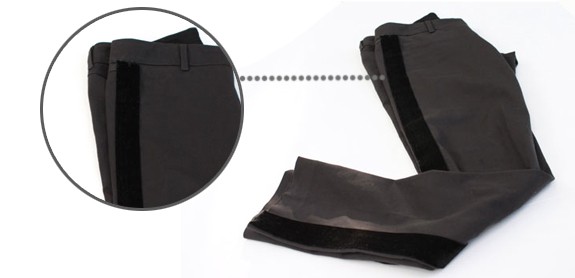 You'll Need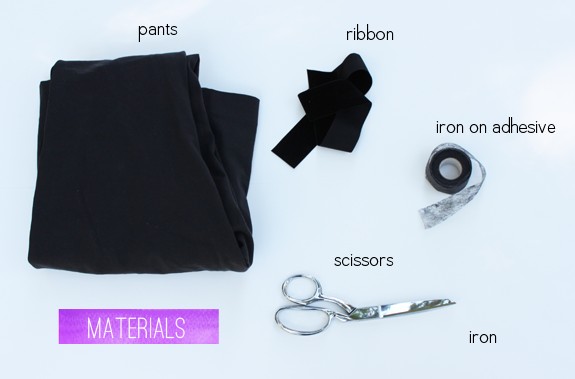 To see how much ribbon you need, measure down the outside seam of your pants to get the right length. I chose to use a black velvet ribbon, but you can use any style or color. A white stripe on black pants would be great. I used a fusible (available at most fabric stores) and because my ribbon was a little wider than the bonding I had to double up on the bonding.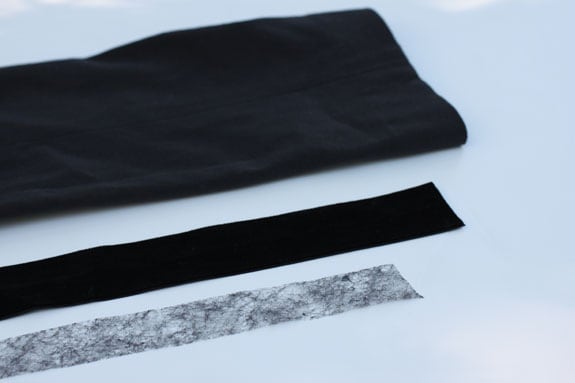 Step 1
Measure and cut your ribbon and fusible bonding by measuring down the outside seam of the pants (my ribbon started just below the waistband and went all the way to the bottom hem of the pants).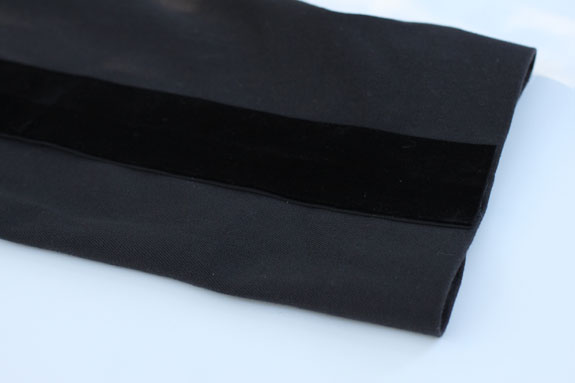 Step 2
Lay the fusible bonding between the ribbon and your pants. Place an ironing cloth on top of the ribbon and iron the ribbon onto the pants. Hold the iron on the ribbon for 10-15 seconds to make sure it fuses to the pants.
And you're done!