The lazy days of summer are over. Autumn is definitely here, and we need to get back on track with healthy snacks and quick breakfast ideas for the office or for when we're in hurry. A handful of mixed nuts and seeds would make the perfect choice, but how about thinking outside the box and trying something other than the usual almonds, cashews, or sunflower seeds? Ditch the usual options and stock up on pumpkin seeds instead!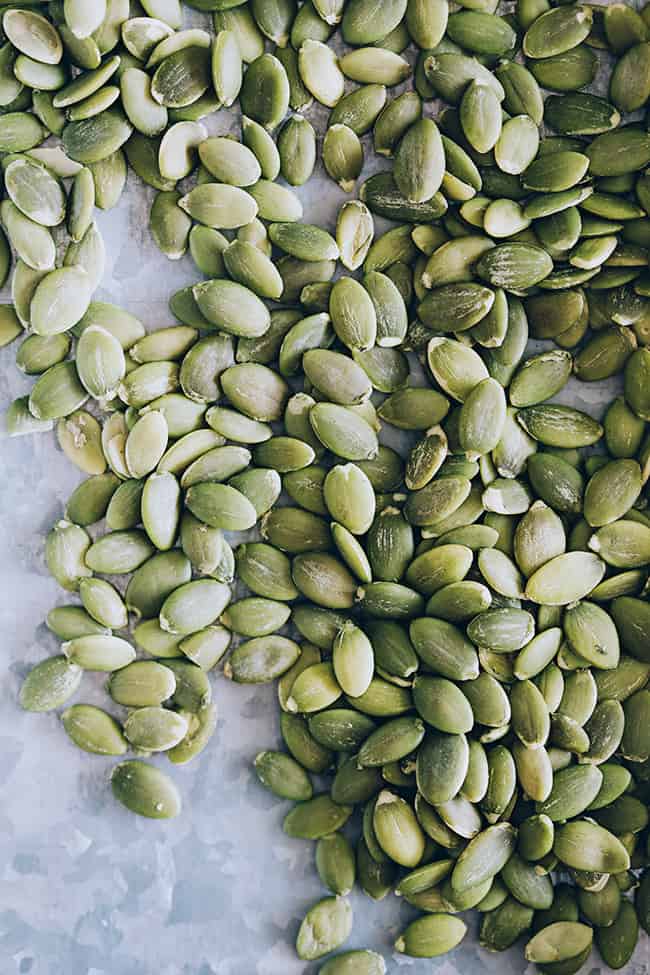 Pumpkin Seed Granola Bars
The humble pumpkin seed has a great deal of health benefits, but my favorite is its mineral content. While most seeds and nuts contain magnesium and calcium, pumpkin seeds are also loaded with manganese, copper and zinc. These minerals trigger natural detoxification by activating enzyme-based processes responsible for eliminating toxins. Zinc is also involved in regulating hormone production, and acts as an anti-inflammatory agent.
Besides minerals, pumpkin seeds contain antioxidants in the form of vitamin E (tocopherol), phenolic acids and lignans. This unique combination helps combat oxidation, helping to reduce early aging signs, fight free radicals and prevent chronic disease.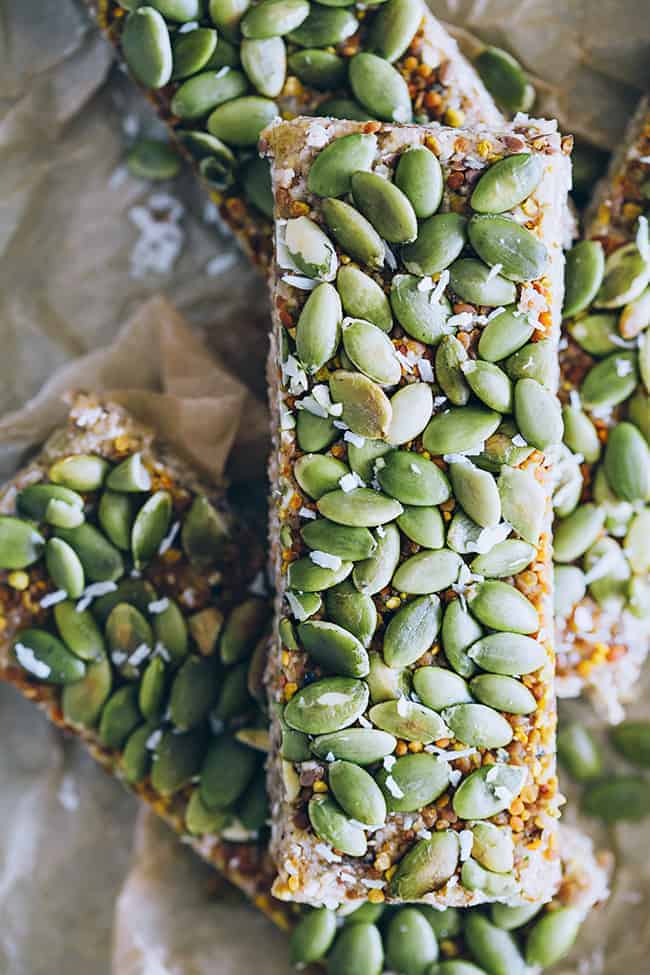 Pumpkin seeds have antimicrobial and anti-viral properties given their high concentration of lignans, helping the body's cells to neutralize bacteria that were not destroyed during cooking. When I was a little child, my grandmother used to give me raw pumpkin seeds when I had stomach aches, and it's only now that I discovered the reason that I started to add them to many of my foods.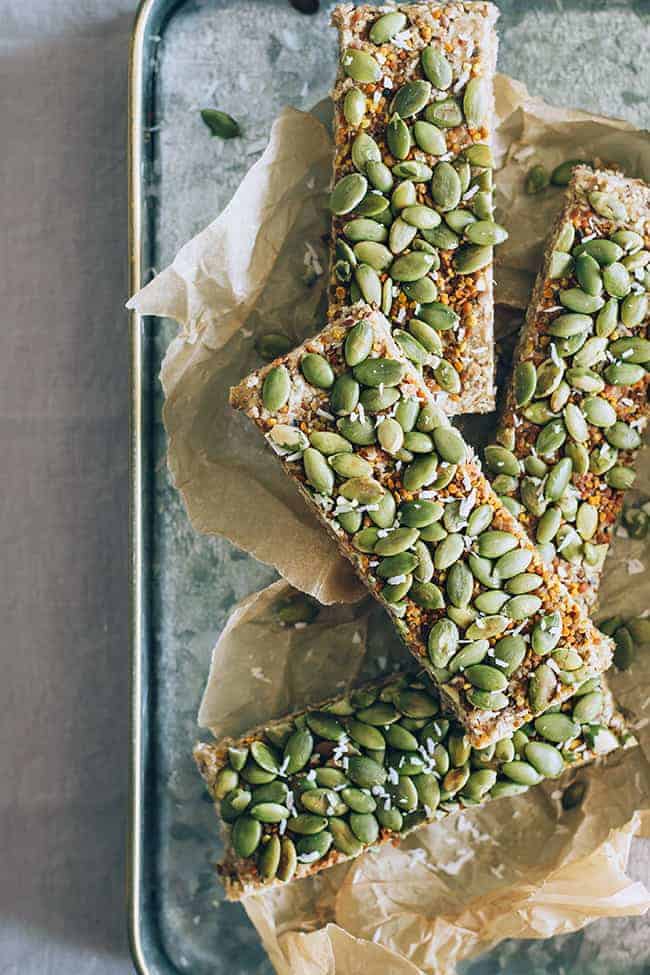 And these pumpkin seed granola bars are no exception. I love a seed-loaded granola bar as a quick breakfast because it gives me energy and nourishes my cells with enough protein to keep me satiated until having a proper lunch. Adding pumpkin seeds not only turns bars into a vibrant green, but also enriches their nutritional value with hormone balancing nutrients and antioxidants.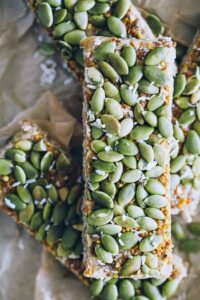 Print
Pumpkin Seeds Granola Bars
Yield 6 bars
Loaded with antioxidants and minerals, these bars make the perfect breakfast on-the-run or afternoon snack.
Instructions
Preheat the oven to 350ºF.
Drain the dates and add them to a food processor with the coconut oil and process to obtain a puree.
Add the oats, coconut, flax and pollen, and pulse to obtain a sticky mixture.
Add the pumpkin seeds and pulse one more time to incorporate.
Transfer the mixture into a square baking pan lined with parchment paper and press it with a spoon to obtain an even layer.
Bake for 15 minutes or until set, then remove from the oven and let cool completely.
Notes
Cut the bars and keep them in an airtight container in the refrigerator for up to one week.
Courses vegetarian
0