It's very easy to dehydrate during a hot day, but a cooling drink made with fruits, aromatic herbs, and herbal tea can be all the refreshment you need. Smoothies, lemonades, and fruit punches – they are all great drink options if you're planning to spend more time outdoors, say, for a picnic.
Resist the urge to add alcohol; it dehydrates, burdens digestion, and steals your energy, working against you rather than with you. Our suggestion? An energy-boosting peach, mint and ginger smoothie, made with almond milk and green tea.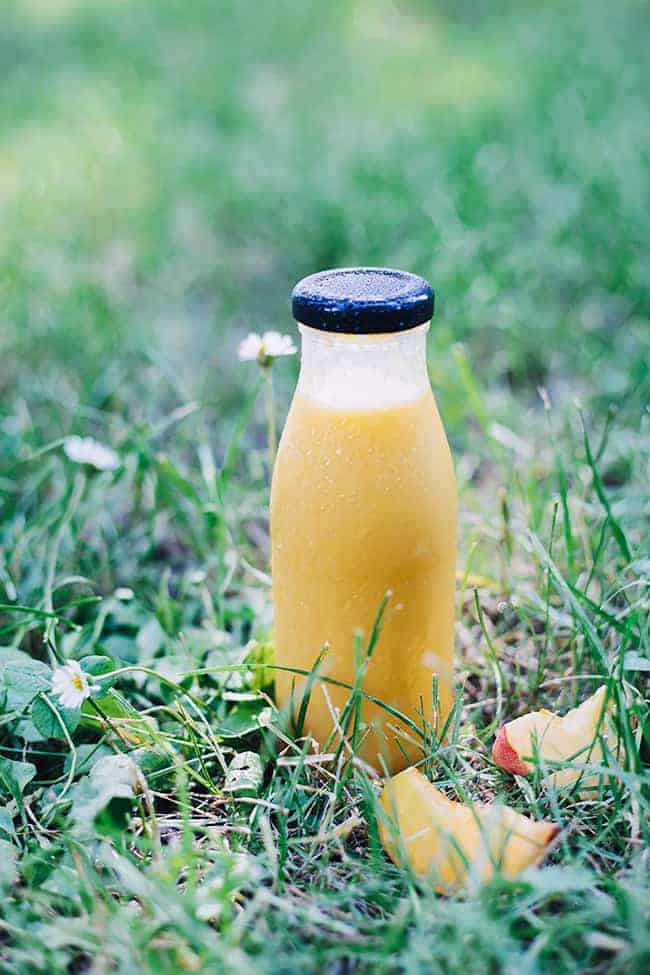 Green Tea, Peach + Ginger Smoothie
Instead of using water as a base for this smoothie, we decided on green tea. Green tea is anti-inflammatory, antioxidant, and antibacterial, increasing energy levels, concentration, and even fat burning. While you're quenching your thirst with a tasty drink, you're also getting a good dose of polyphenols and epigallocatechin-3-gallate, two compounds which have been linked with reducing risk of cancer [source] and Alzheimer's disease [source], respectively.
If you already know about the benefits of green tea but can't get yourself to drink it because of the bitter taste (it can be an acquired taste, admittedly!), this smoothie is just what you need! The sweet fresh peaches and vanilla extract, as well as the spicy ginger, mask the taste of green tea, making this drink not just healthy, but also delicious.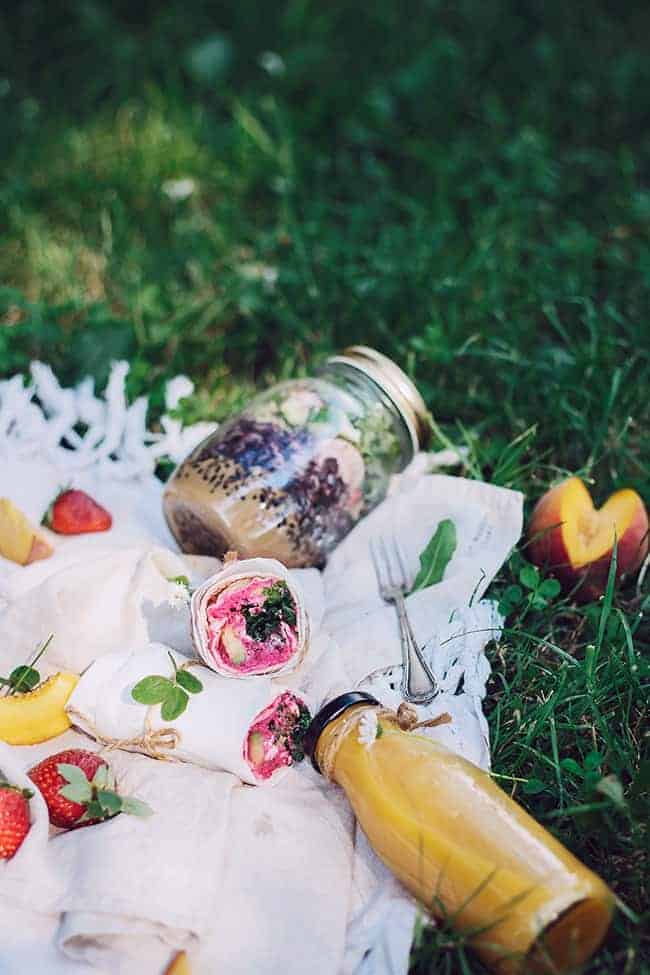 Want more picnic ideas? Get our full menu, including a beet hummus wrap, salad in a jar, and layered cheesecake.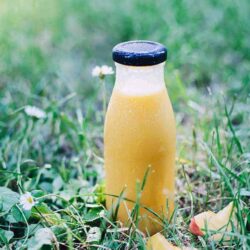 Green Tea, Peach and Ginger Smoothie
Fruity, creamy and light, this smoothie is made with green tea to boost your energy and ginger for easing digestion.
Ingredients
1 1/2

cup

brewed green tea cooled

4

peaches fresh or frozen

cut into chunks

1

cup

SILK almond milk

1

inch

ginger knob peeled and grated

3-4

fresh mint leaves

1/2

lemon

juice only

2-3

drops

vanilla extract
Instructions
Add all the ingredients into the blender and process to obtain a creamy liquid.

Pour into lidded glass bottles and keep cool until serving.