You may have read our post on 9 things you should have learned in home ec. Now it's time to talk about what you should have learned in cooking class. (Did you take a cooking class in high school? I totally did, because: hello, easy A.)
Some of these cooking hacks you may already know; others might be new to you. But everything here is useful—promise!
8 Essential Cooking Hacks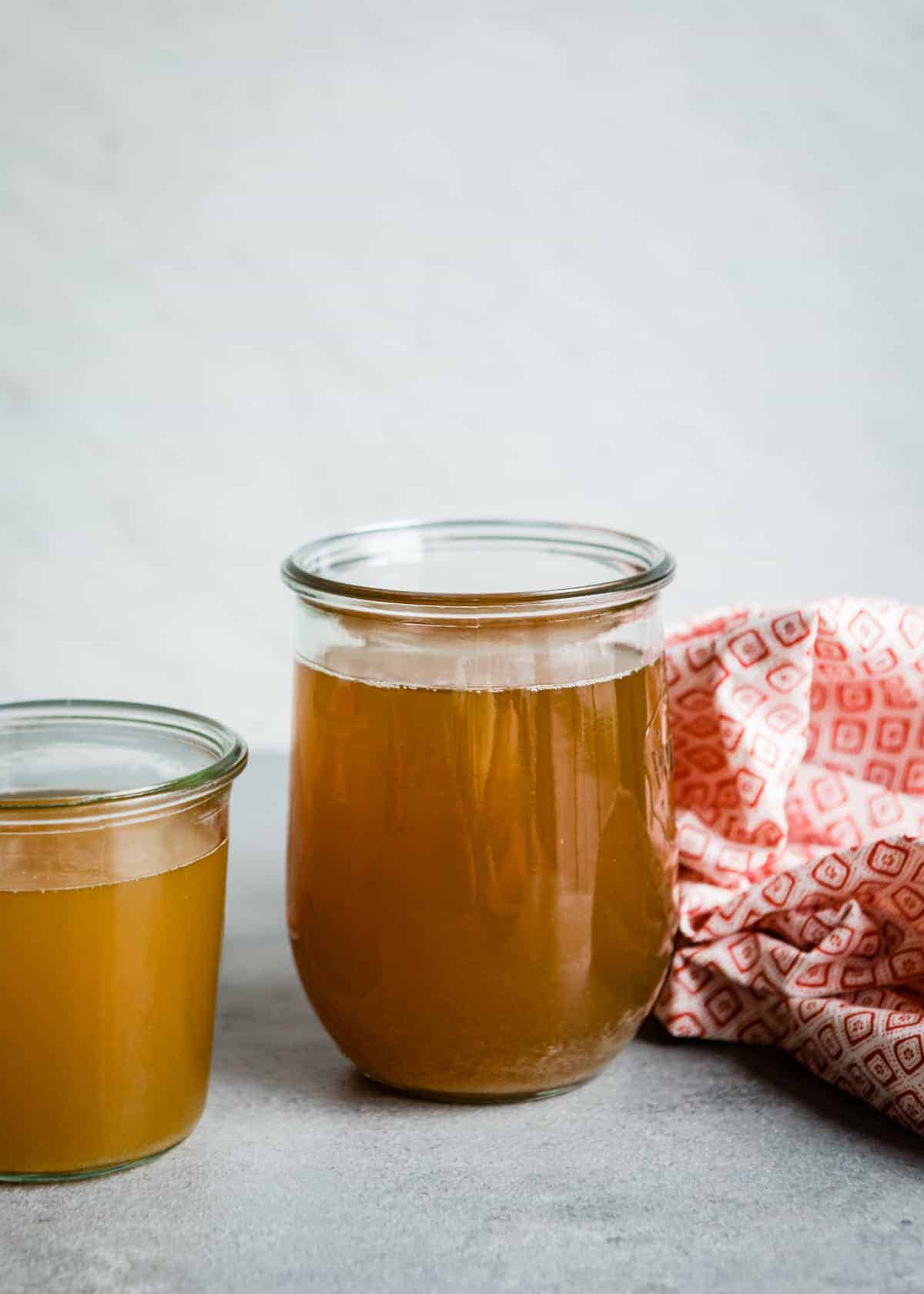 How to Make Vegetable Broth
Do you buy vegetable broth at the store? STOP! It's so easy to make at home and you'll have a ton of money too.
Whenever you're peeling onions, garlic, or carrots, throw the scraps in a freezer bag. Same goes for mushroom ends, trimmings from celery, spare herbs, potato peelings. Keep them in the freezer until you've filled an entire bag, then dump them in a stockpot, fill it with water, bring to a boil, and then simmer partially covered for about an hour. Salt to taste if you want broth; leave unsalted for vegetable stock. For extra flavor, you can toss in some bay leaves, whole peppercorns, quartered onions, and crushed garlic.
Strain the mixture, put it in freezer-safe containers, and keep it on hand in the freezer until you need it. So easy!
How to Seed a Pomegranate
For years, I would prep pomegranates by cutting them into quarters, submerging them in a bowl of water, and painstakingly removing the seeds from the pith. LIKE A CHUMP, you guys! Because there's a much easier way. If you eat a lot of pomegranates, you may want to invest in a tool for de-seeding them, but if not, here's how you can get those seeds out easily and quickly.
Cut your pomegranate in half with a chef's knife, then use your hands to break up the membranes a little bit. Hold one half of the pomegranate over a large bowl and hit it with a wooden spoon. Keeping hitting and pulling apart the membranes, as needed, until all the seeds are in the bowl, then repeat with the other pomegranate half.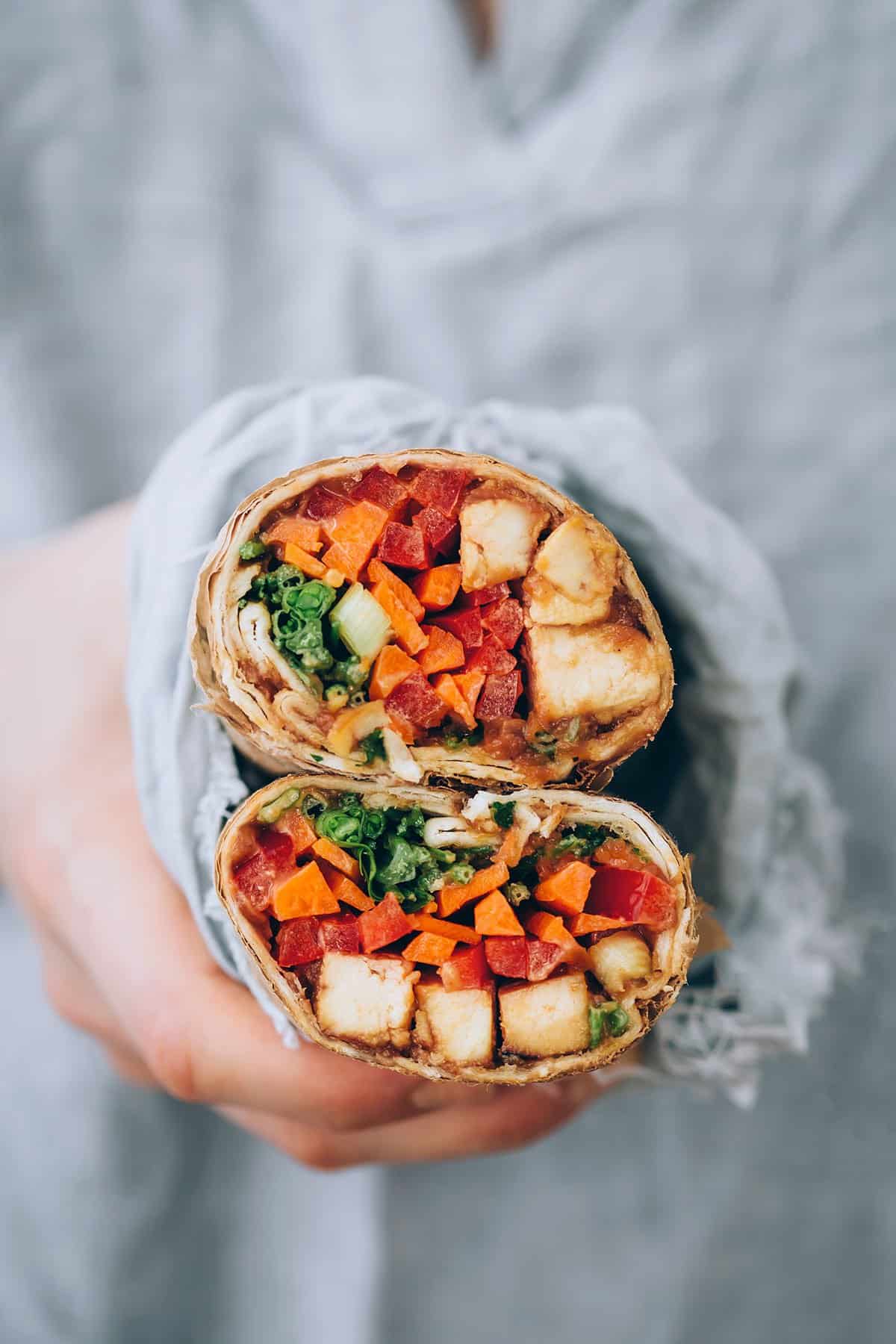 How to Make Tofu Actually Taste Good
I totally get why so many people hate tofu. Without proper preparation, it can be mushy, bland, and taste like a wet sponge. Ick. So how do you make sure your tofu is chewy and flavorful instead of soft and bland?
You press it.
You'll want to start with firm or extra-firm tofu. I use a tofu press, which is a must-have for anyone who uses tofu a lot. But if you don't have a tofu press, fold up a few paper towels, place them on a cutting board, then put your tofu on top of them. Put a few more folded paper towels on top, then put a plate on top of that. If your plate isn't heavy, put some stuff on it—cans of beans are usually a good option, but anything heavy to help press the water out of the tofu will work.
Let this sit for half an hour, then slice your tofu to use in your recipe. With all the water pressed out, it's ready to soak up the flavors in your dish. Try one of these recipes.
How to Roast a Pepper
I see a lot of pepper roasting tutorials that involve holding a pepper over an open flame, but for those of us who are squeamish around fire (or have an electric range instead of gas), the broiler is the best option.
Turn on your broiler and let it heat up. Wash and dry up to four peppers and place them in the center of a large piece of foil on a rimmed baking sheet. (Note that you can do more than four peppers, but I like doing them in small batches to make sure all the peppers are directly under the broiler; this helps them cook more evenly than filling an entire baking sheet with peppers.)
Place the baking sheet in the oven. Broilers can vary wildly in how they cook, so turn on your oven light and keep a close eye on things. When you see that the peppers have started to blacken on the top, remove the sheet from the oven and carefully flip the peppers over with tongs. Repeat until there's charring on all sides of the peppers.
Once the peppers are nicely charred, remove them from the oven and carefully fold up the foil around them, creating an airtight seal. Leave them for 10-15 minutes; this will steam them and make it easier to remove the skin.
When the peppers are cool enough to work with, open up the foil. Peel off the skin, then remove the stems and seeds. Discard the foil, stems, and seeds, then transfer to a cutting board and slice or dice.
If you're not using your peppers right away, they'll last a day or two in the fridge as-is, or you can pour in enough olive oil to cover them completely and refrigerate them for about 2 weeks.

How to Store Fresh Herbs
There are lots of ways to store fresh herbs—and even kitchen gadgets made just for storing them—but I have two go-to methods that seem to prolong the life of the herbs I use for cooking.
For parsley, cilantro, basil, and mint, I wash and dry them, trim the ends, then store them in a mason jar full of water. Basil likes to be at room temperature, will all the others can be refrigerated with a loose plastic bag over the top.
Thyme, sage, rosemary and oregano should be washed and dried, then loosely wrapped with a paper towel before being returned to the plastic bag they came in and refrigerated. Check every few days to replace the paper towel and remove any leaves that have spoiled.
If you have more fresh herbs than you'll be able to use before they spoil, try drying them. Here's how.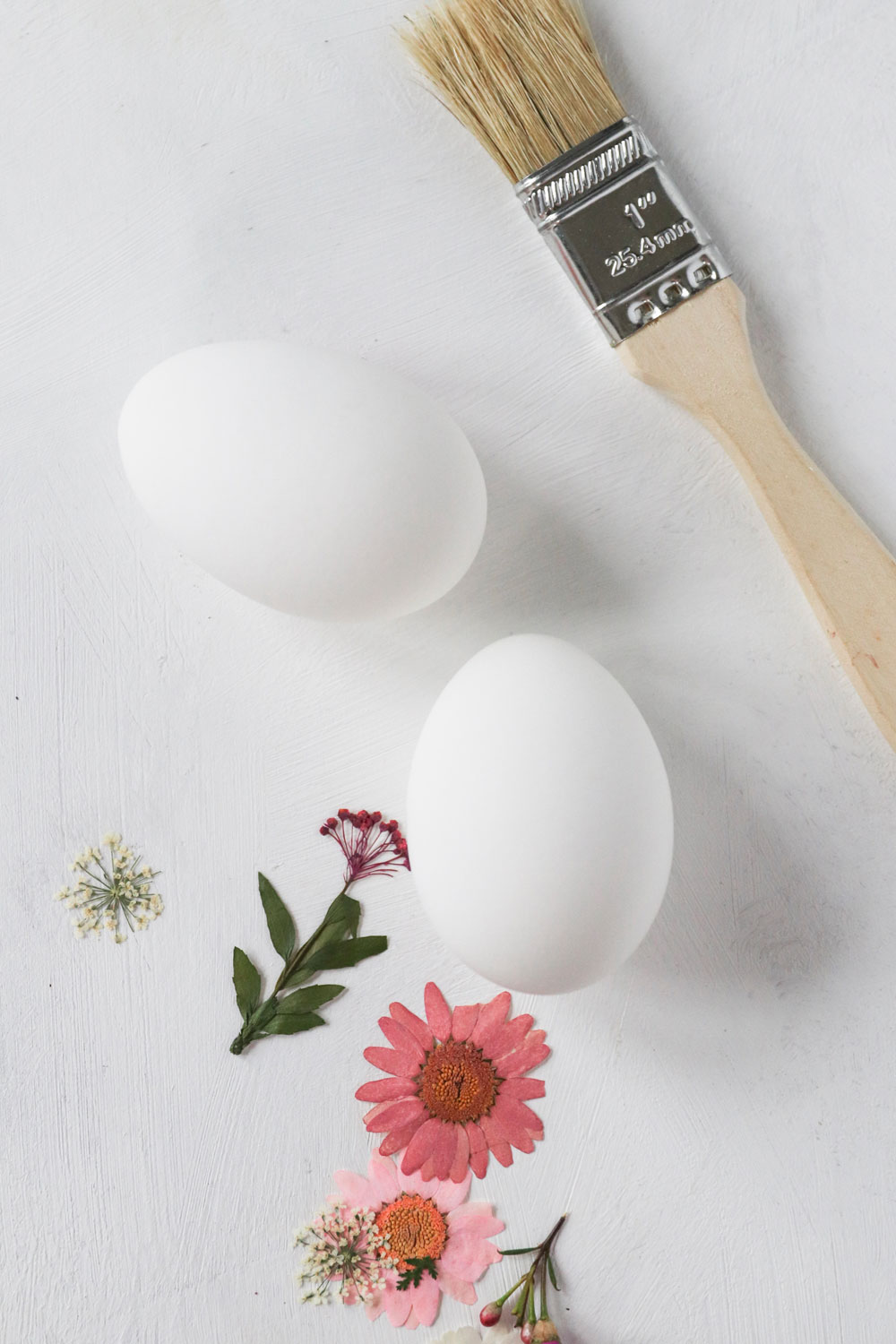 How to Crack an Egg
I grew up watching my mom crack eggs by breaking them on the rim of a mixing bowl. Then when I took home ec in high school, we learned to do it by smacking them with a butterknife. Using either of these methods myself usually ended up with me fishing for little bits of eggshells in the whites because I could never get a clean break.
The best way to crack an egg is by simply hitting it—fairly hard—against a countertop or cutting board. It might take you a few tries to get a feel for how much force is needed, but a hard crack right in the center minimizes shell breakage.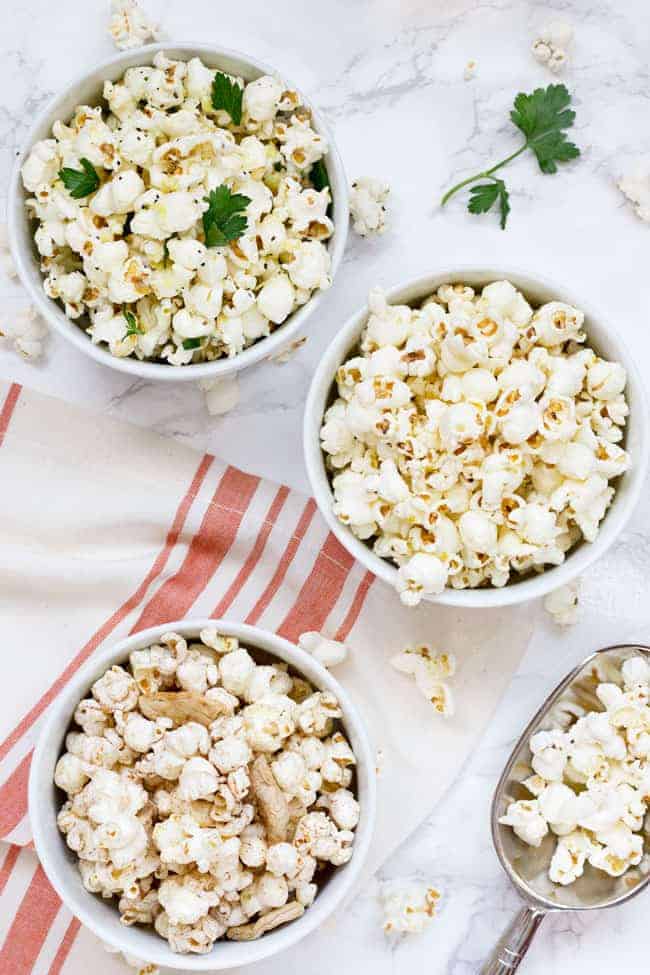 How to Make Popcorn in a Paper Bag
Most store-bought microwave popcorn completely grosses me out. This is a popcorn-making method I've been using for years as an alternative and it's ridiculously simple.
All you need are some popcorn kernels and a small paper bag. (The kind your mom probably packed your school lunches in.) Put 1/2 cup of kernels in a paper bag, fold it closed tightly, and microwave for about 2 minutes, watching constantly. (Do not leave unattended!) I like my popcorn plain, but you can totally add a little bit of oil, salt, or anything else you like. Get step-by-step instructions here.
How to Make the Best Baked Potatoes
Please stop wrapping your potatoes in foil! There are better ways!
I use Alton Brown's method for baking potatoes and it hasn't failed me yet. Wash and scrub your potato, dry it, then poke it with holes—you know, all the standard stuff.
Then! Rub that potato with oil. I like olive or avocado oil, personally. Sprinkle with salt and pepper, pop on a baking sheet, and bake at 350ºF for about an hour.
The baking time depends on the size and shape of your potatoes. I like mine very well-done so I tend to keep them in the oven a bit longer. When the skin is crispy and the flesh is tender when poked with a fork, remove from the oven, open them up, and finish with your favorite toppings.
What other cooking hacks would you add to this list?