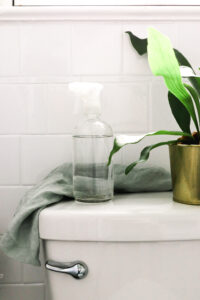 DIY Toilet Cleaning Spray
Yield 10 ounces
Most toilet cleaning sprays are nothing more than chlorine bleach masked behind a thick layer of "spring breeze" scent. Why not cut out the toxic fragrances and chemicals by making your own. 
Instructions
1. Combine everything in a spray bottle and shake well.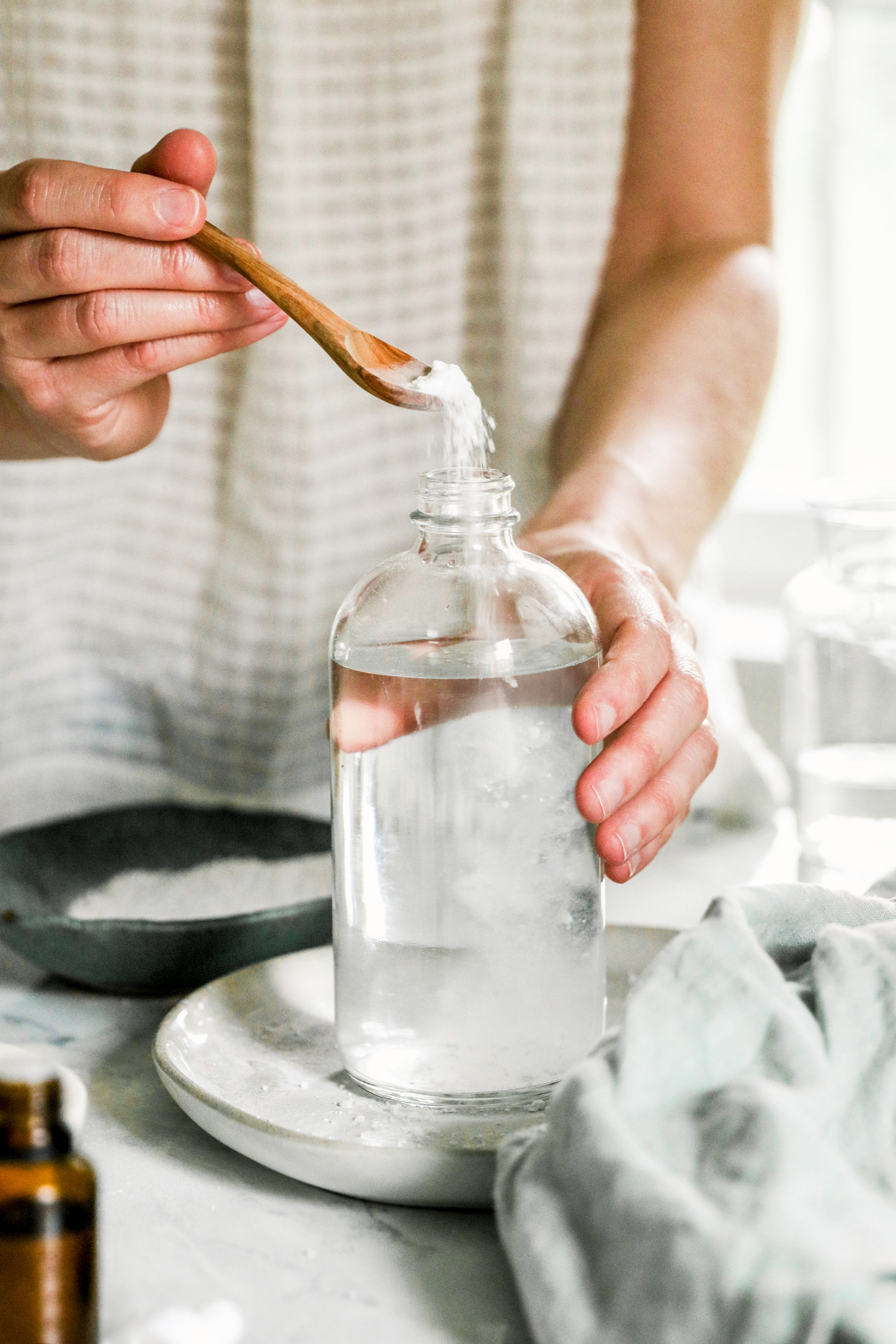 2. Wet the inside of the toilet bowl by either flushing the toilet or swishing water around the bowl with a toilet brush.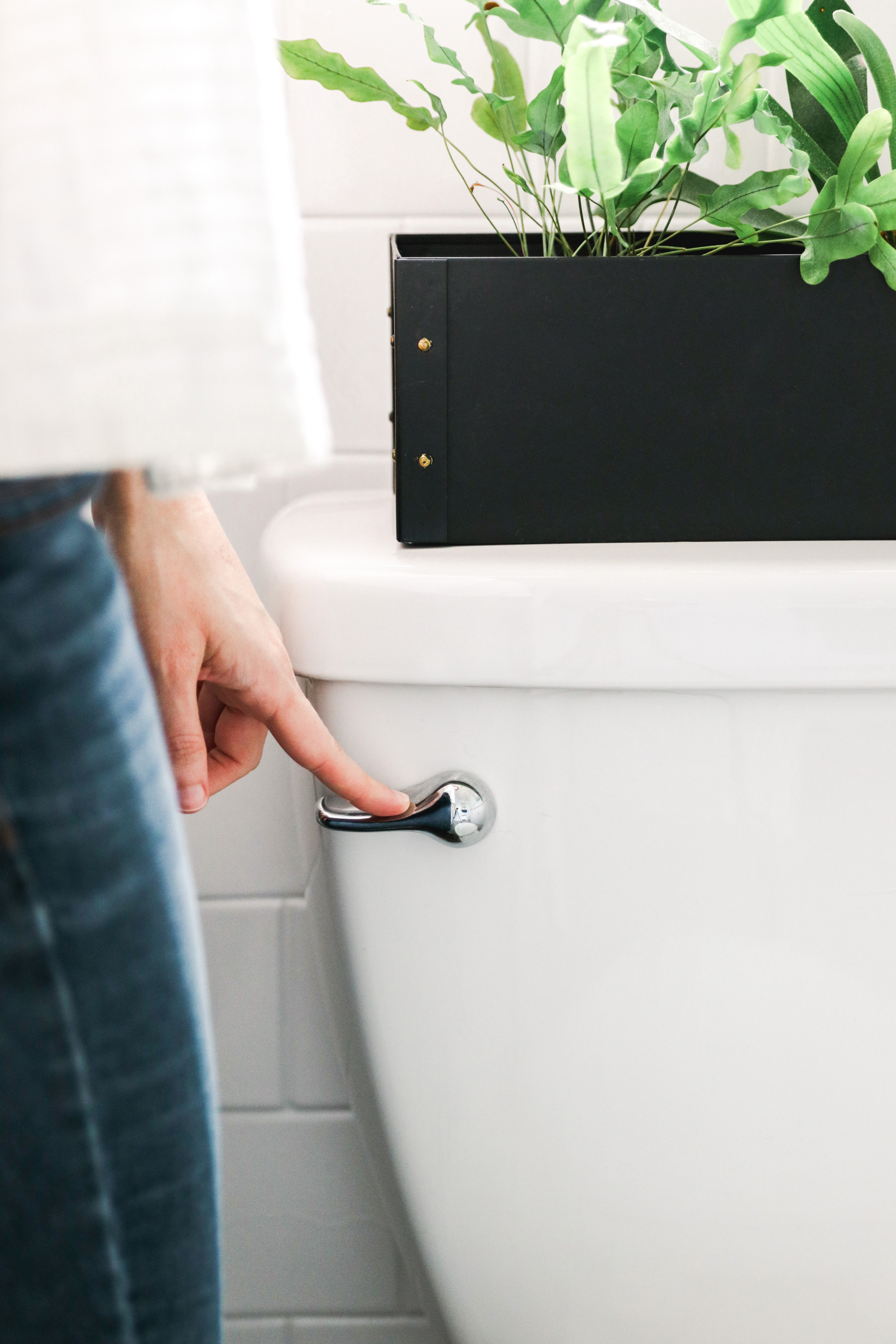 3. Spritz the solution in the toilet. Let the mixture stand for 30 minutes, then scrub the bowl with a toilet brush and flush to rinse.
Notes
Homemade products like this can go bad rather quickly. I recommend storing the solution in a dark cabinet so the essential oils don't get degraded by light and using it within several weeks. Feel free to halve the recipe to meet your needs.
Borax and vinegar are safe for septic tanks.
Courses Natural Cleaning
Recipe by Hello Nest at https://hellonest.co/essential-oil-toilet-cleaning-spray/