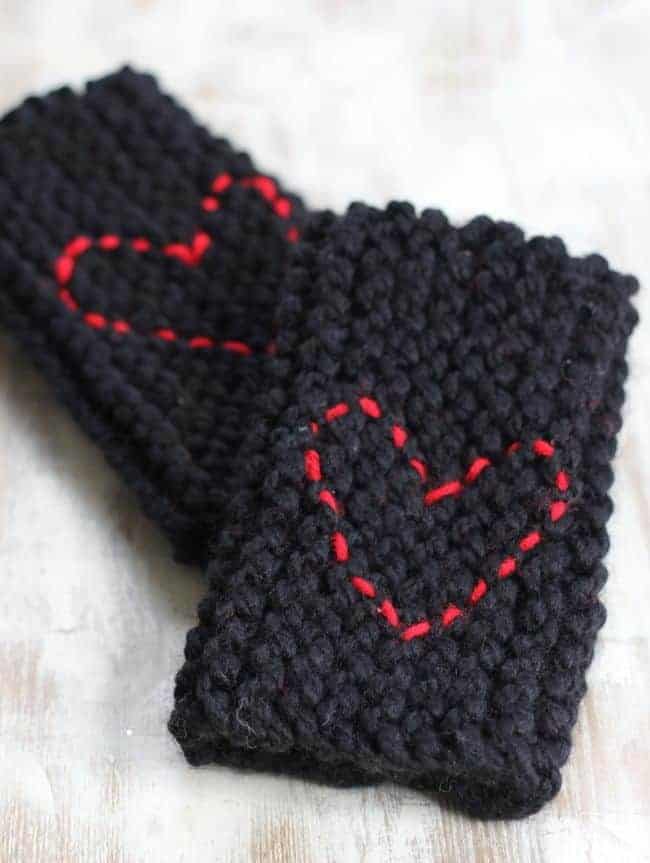 I've always wanted to be one of those moms who knits adorable baby hats and cozy blankets. But after success making one scarf, I started a sweater vest for Henry – and failed miserably. I put the needles away and and haven't look at them in about three years.
But let me just say, fingerless gloves are a WAY easier beginner project than a baby vest. Gloves are fast, easy and super cute. You can find online instructions here.
For a visual learner like me, video tutorials are awesome. I watched the how to make a slip knot and cast on videos enough times for my daughter to ask, "Why is it taking you so many times Mommy?" But once you get in the knitting groove you can knock this project out while catching up on The Bachelor and Downton Abbey.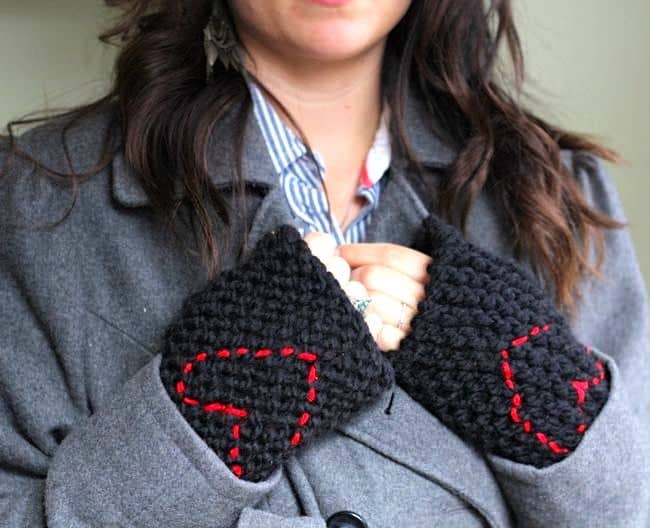 Beginner Knitting Tips
Since the instructions are online, I wanted to share my Knitting 101 tips:
Don't leave your knitting just lying around where your 2-year-old can grab it and pull it off the needles. I freaked out after just such a "Hello Glow" moment one morning. After getting it back on the needle I started hiding my knitting.
If you decide to trim your cast on string, double check that you are cutting the right string. If you do manage to cut the main yarn (like I did) I recommend making a good knot and moving right along. It will blend in.
Go with a light color yarn for your first project. The black yarn made it impossible to see the details of what I was doing.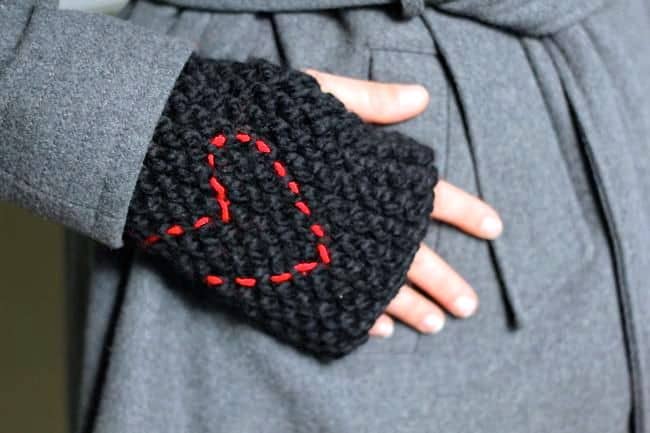 Don't add any more than the recommended cast on stitches (15) just because you think it looks small. 17 is ginormous. Trust me.
Making the gloves the same length was the hardest part for me. Despite measuring to the recommended 8 1/2 inches of length, one ended up a good inch longer than the other. So if you can remember to count how many knitting rows you do with the first glove, you can duplicate it with the second.
Don't let the kiddos get you down. On my first night of picking up the needles again Caroline kept asking, "Why is it taking you so long? Why is it so hard for you?" Encouraging, huh? At least it sparked a good conversation about sticking with something even when it's hard. And that it's okay to not be immediately great at a skill in the first five minutes. She loved watching me so I'm thinking of getting her a circle loom.
Have fun with it! I jazzed up my gloves by stitching on a red heart.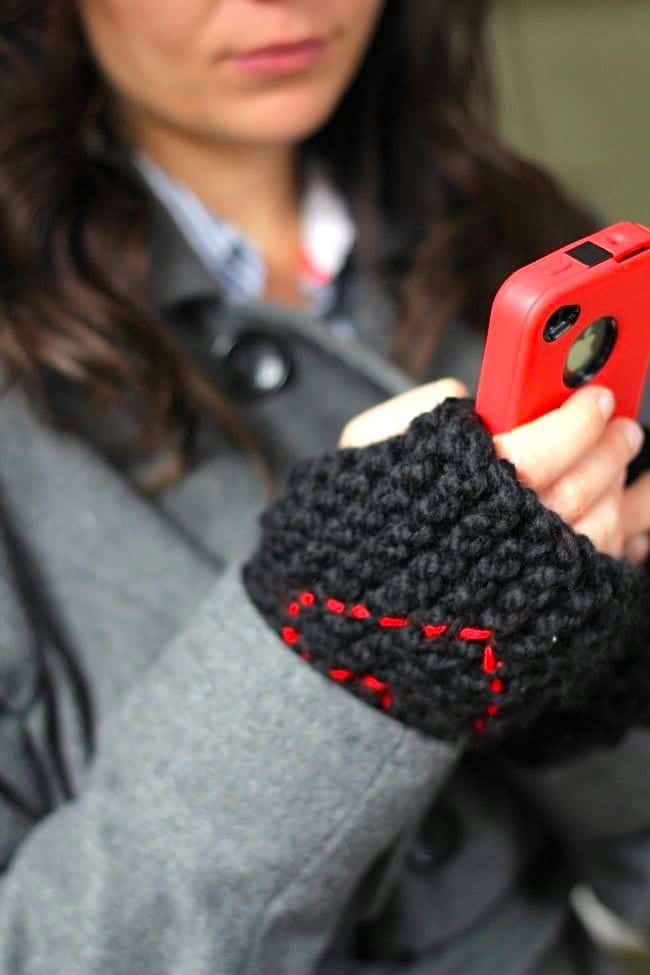 My favorite thing about these gloves? You don't have to take them off to use the phone!