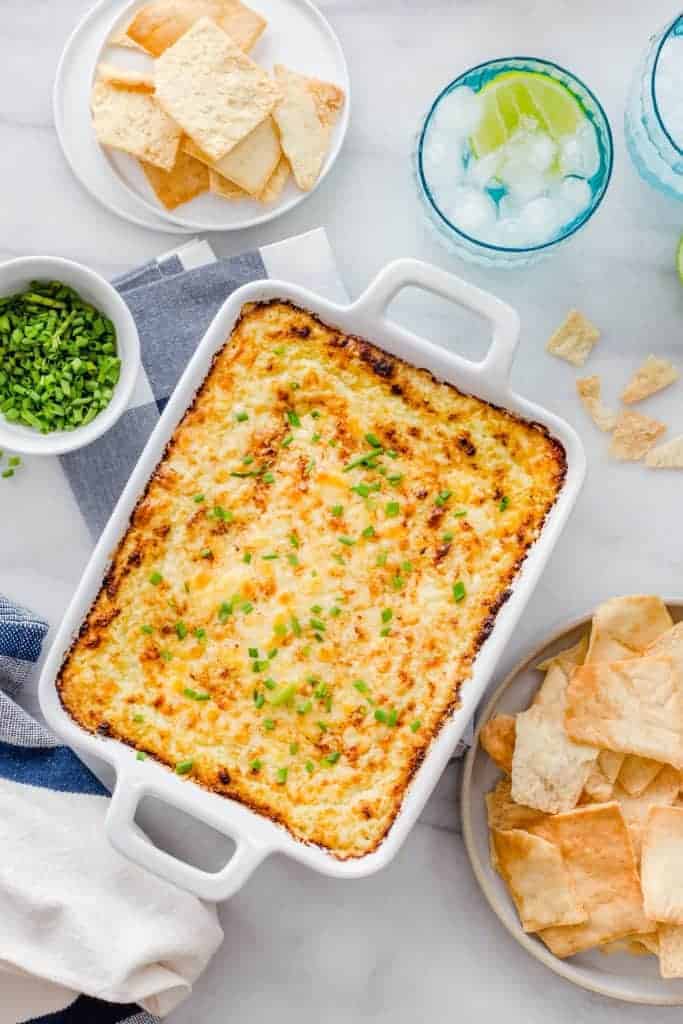 I have a love hate relationship with watching sports on TV. I despise football. Really, is there anything more obnoxious than the "duh, duh duh duhhhh" music? And grown men tackling each other to the ground and dancing like lunatics after a touch down? I just don't get it. Call me a Scrooge, but I count my lucky stars each day that I married a man who couldn't care less about conventional American sports.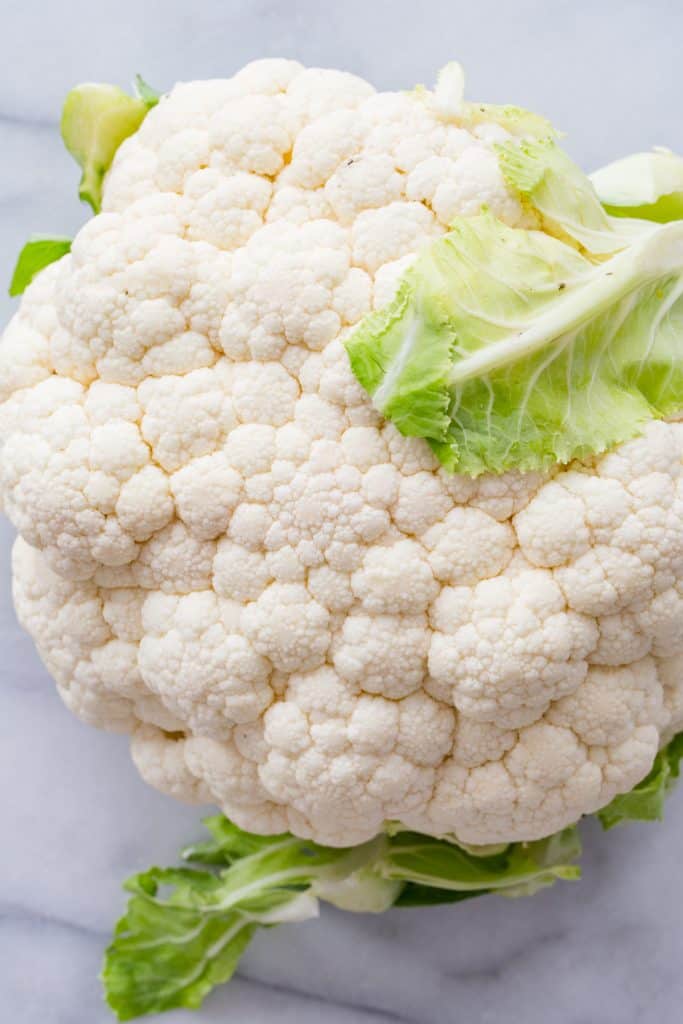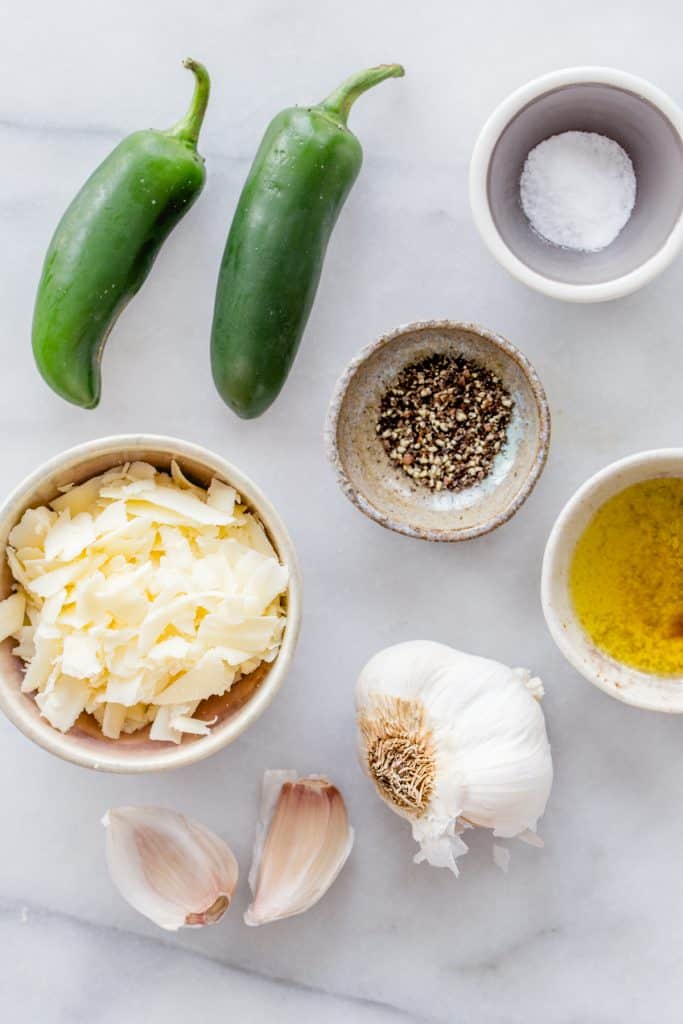 The love part? The food. Plain and simple, watching football, basketball, and hockey games gives us a great excuse to chow down on delicious appetizers. Today's recipe is one that will work for anyone cutting carbs (it's totally keto friendly!) or calories and still qualify as cheesy and "manly" enough to throw on the coffee table while everyone watches the game.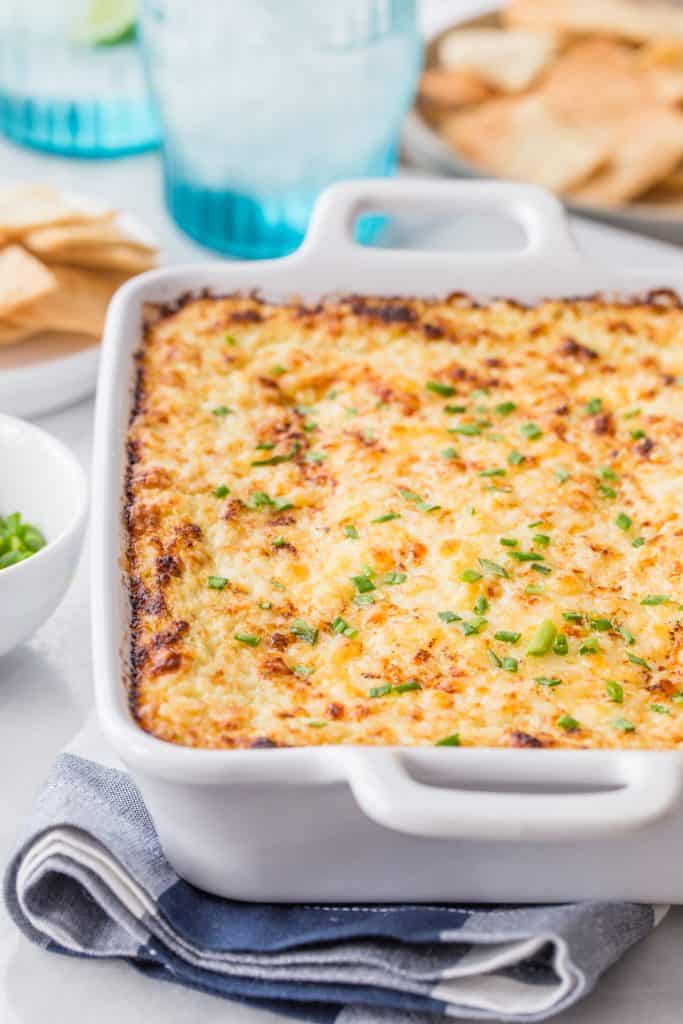 Keto Garlicky Roasted Cauliflower Cheddar Dip
Cauliflower is pretty amazing. You can turn it into creamy faux-alfredo sauce, use it as the base of a pizza or hide it away in this cheesy, garlicky dip. Serve it with veggies or even pita chips or crackers. No guilt on those carb dippers since you're basically eating veggies in the dip!
Photos by Emily Caruso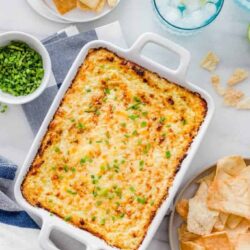 Roasted garlic cauliflower cheddar dip
A hot, cheesy, garlicky dip made with cauliflower so you can load up without the guilt!
Ingredients
1/2

of a large head of cauliflower broken into florets

3

large cloves garlic

2

tablespoons

extra virgin olive oil divided

salt & pepper

8

ounces

grated sharp white cheddar cheese plus a little bit more for topping

3/4

cup

2% plain Greek yogurt any fat % will work

but 0% won't be as creamy

1/4

jalapeno seeds removed and finely chopped

optional for a kick of heat

chopped green onions for garnish
Instructions
Preheat oven to 400 degrees.

Toss the cauliflower with 1 tablespoon of the olive oil, season with salt and pepper and spread out on a baking sheet.

Chop off the tops of the garlic cloves, drizzle with the remaining tablespoon of olive oil and wrap in aluminum foil. Place on the baking sheet with the cauliflower.

Roast cauliflower and garlic for about 25 minutes, tossing the cauliflower half way through.

Meanwhile, add the cheese, yogurt and jalapeno to a food processor.

When the cauliflower and garlic are roasted, transfer the cauliflower to the food processor and squeeze out the roasted garlic cloves into the food processor as well.

Process for 1-2 minutes, scraping down the sides as needed until a creamy texture is achieved.

Transfer the mixture to a baking dish, top with the extra cheese and bake at 375 degrees for about 15 minutes until the top starts to brown.

Remove from oven and let cool for 15 minutes.
Notes
Garnish with green onions and serve with raw veggies, pita chips and/or crackers.
Store leftovers in the refrigerator for 3-4 days.