February somehow makes us feel like spring is just around the corner. It may be all the Valentine flowers and days getting slightly longer, or it may just be our impatience to finally shed those winter layers and enjoy some sunny days. Either way, with all this spring anticipation, we usually end up with a few extra plants in the shopping basket. Does that happen to you, too? Hanging planters are one of our favorite ways to make greenery fit into our home decor, especially since they don't take up any precious floor space. Scroll down for 7 hanging planter DIYs to get spring planting season started.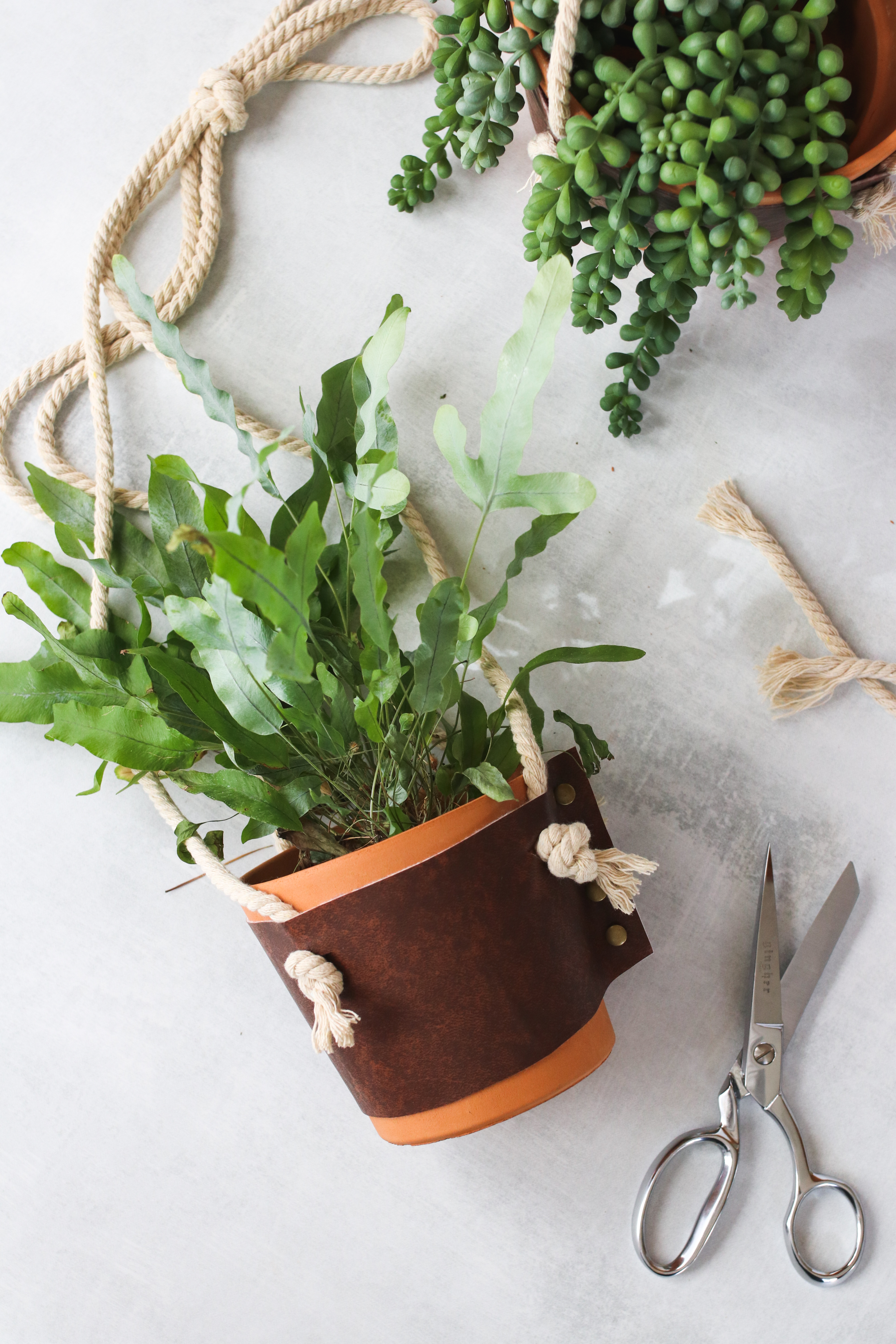 1. DIY Hanging Leather Planters from Hello Nest // This stylish combination of leather and rope will have your new plants hanging in no time! The minimalist style is suitable for any room, from your home office to your bedroom.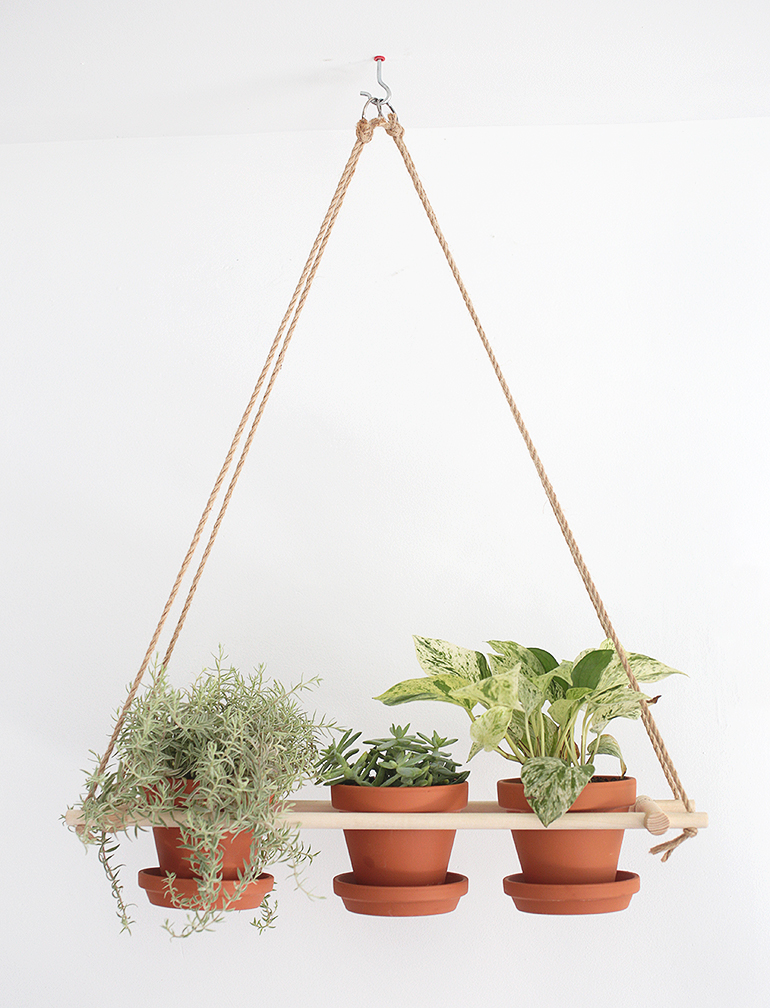 2. DIY Hanging Planter from The Merrythought // This minimalist rope and wood hanger can hold more plants at once, making use of otherwise unused ceiling space. Is mixing and matching plants the new gallery wall?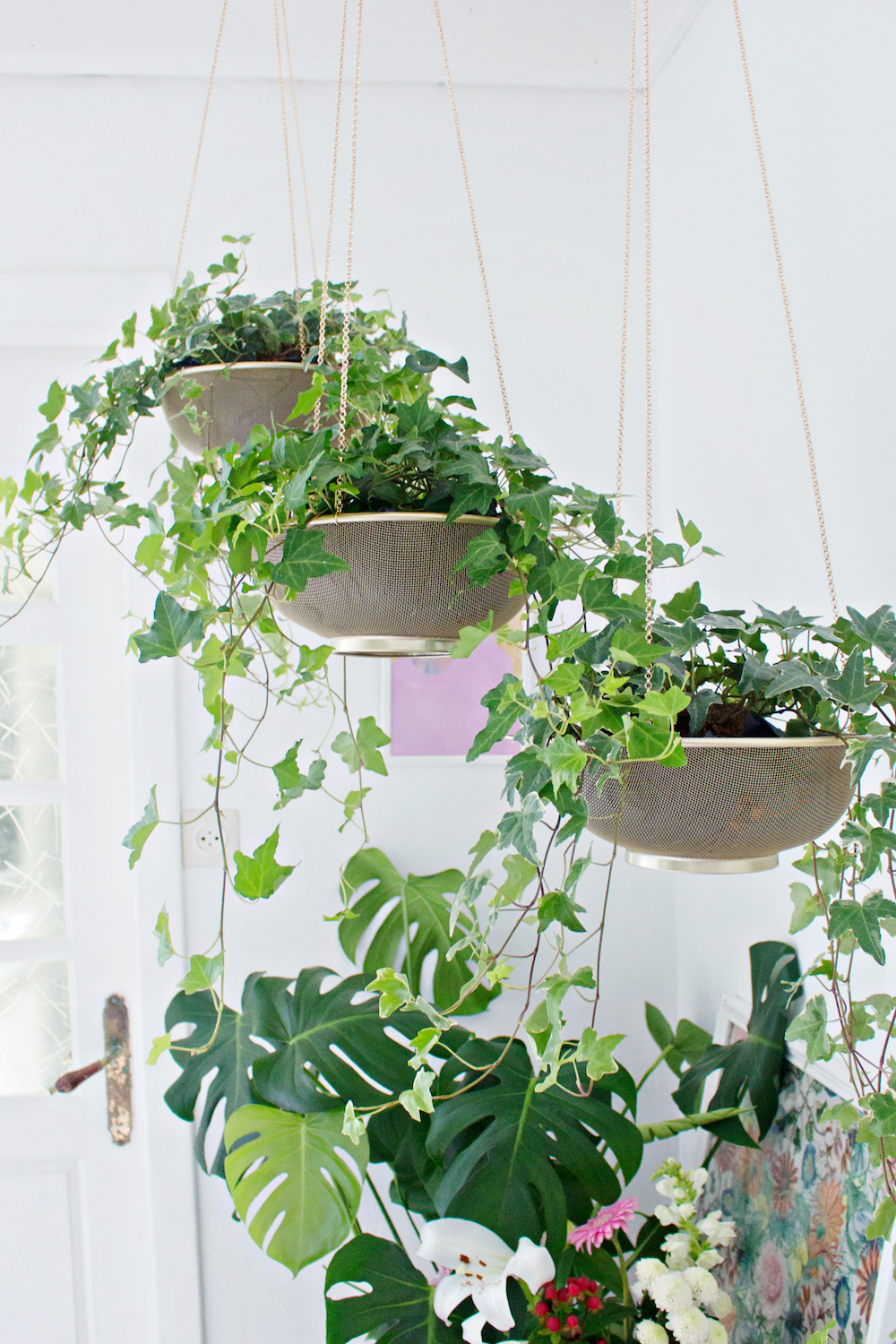 3. From Sifter to Planter from Lana Red Studio // Sifters don't age very well but that doesn't mean you have to throw them in the trash. Consider turning old ones into new hanging planters, with just some gold spray paint and chain!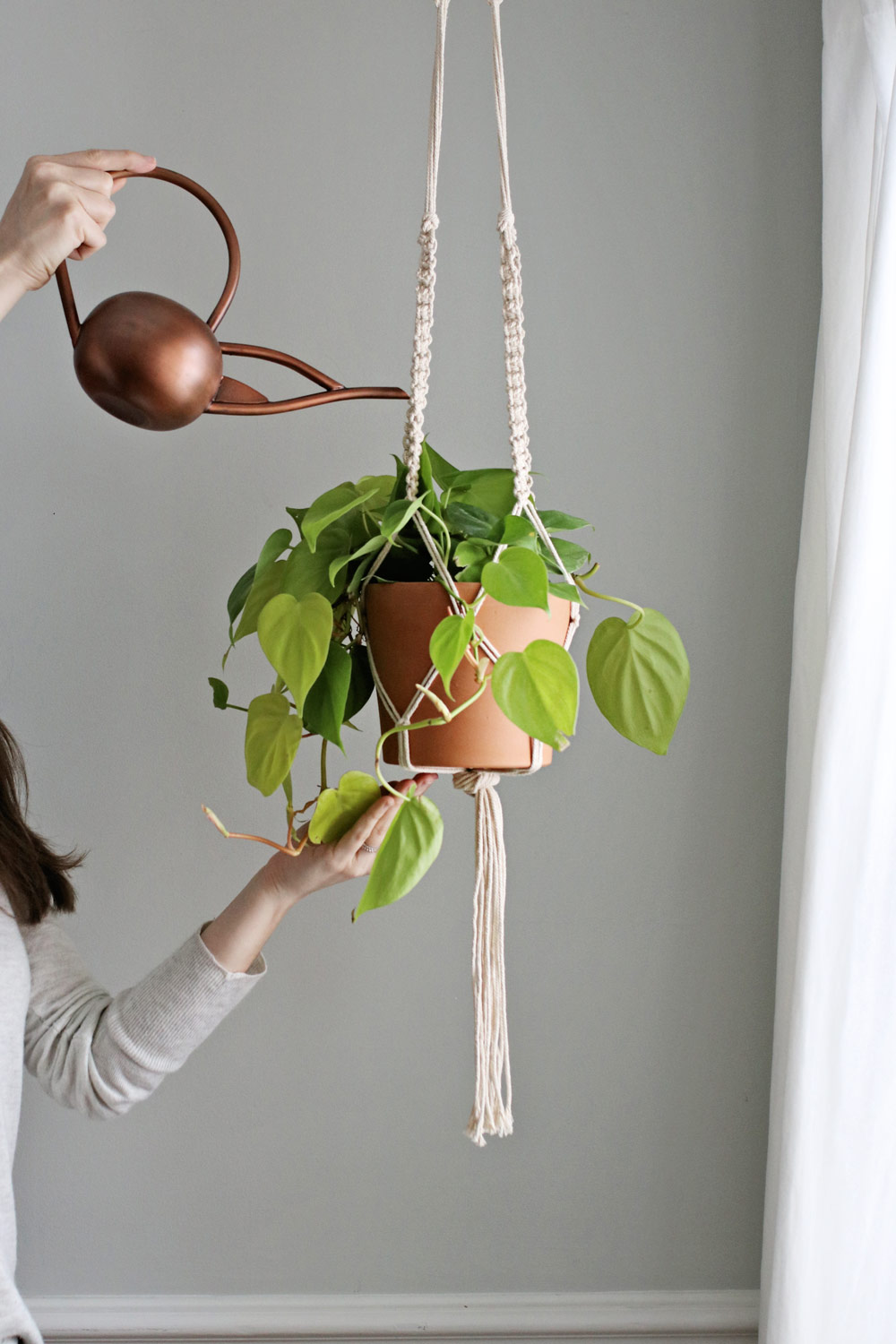 4. DIY Macrame Plant Hanger from Hello Nest // Add a touch of boho-chic to your home with macrame plant hangers! These are great when you don't have enough floor space but still want to grow bigger plants.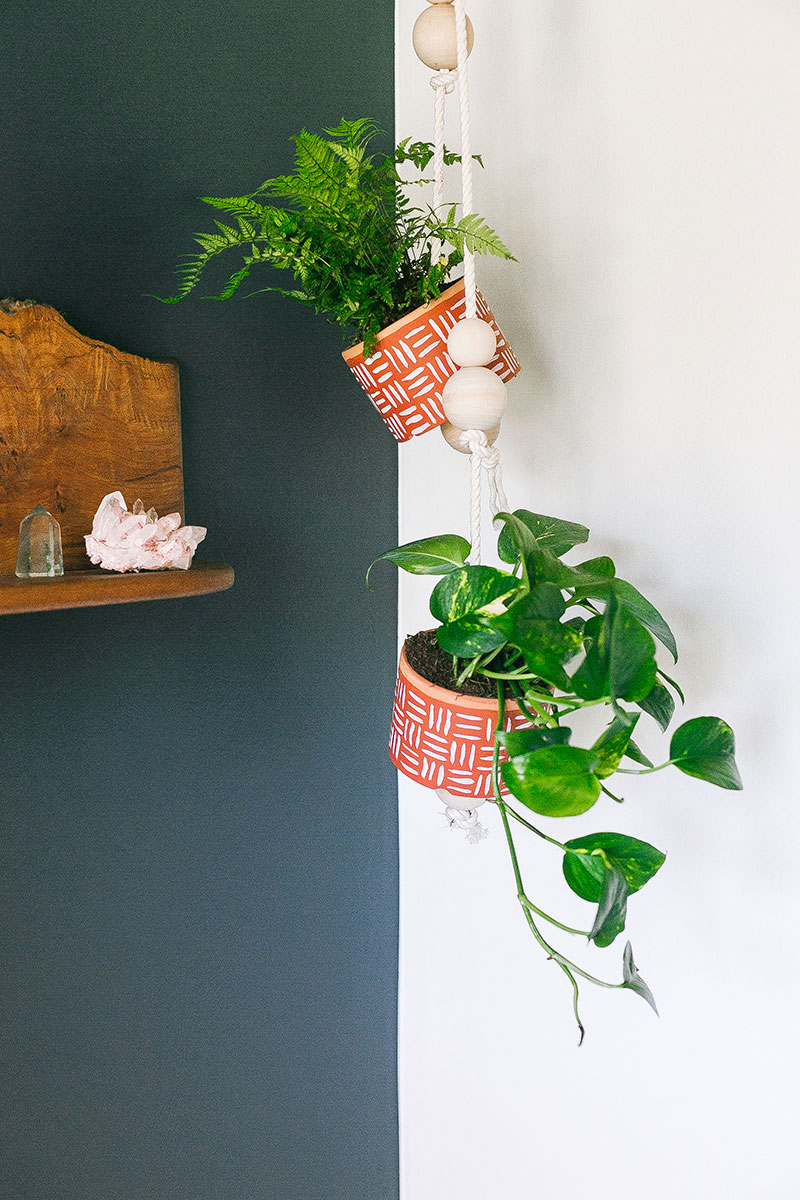 5. Painted Hanging Planter DIY from Jojostatic // We love how the big wooden beads add an unexpected decorative element to these otherwise simple planter hangers!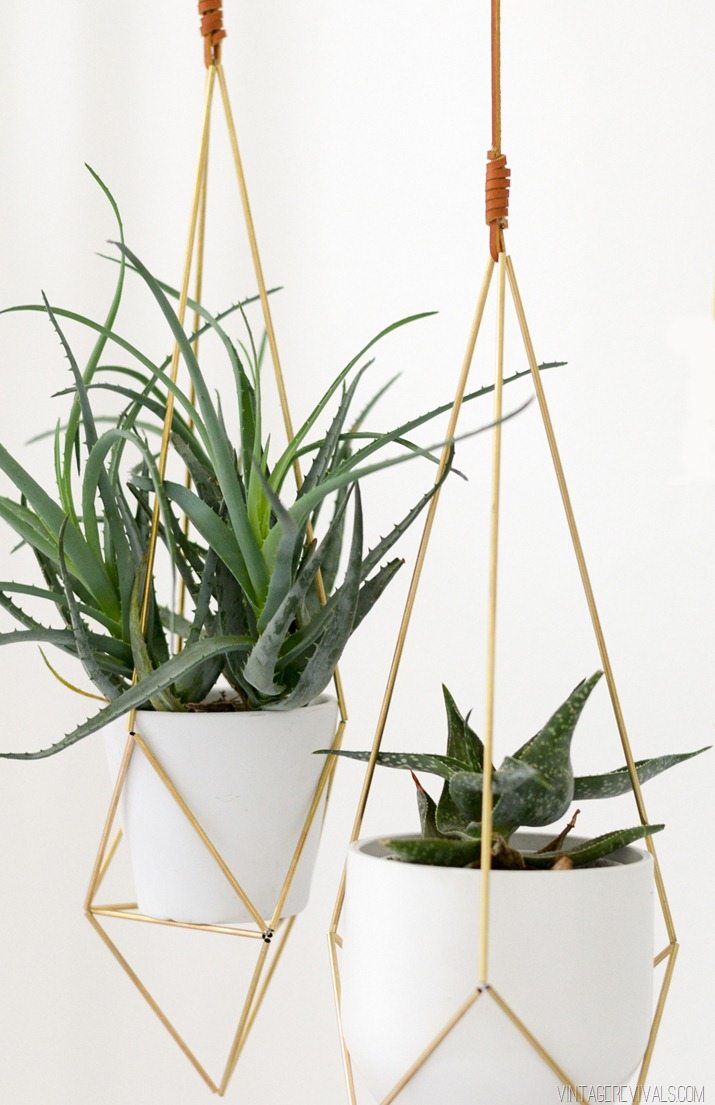 6. Geometric Brass Planter from Vintage Revival // For modern, minimalist spaces, these brass geometric hanging planters add a sparkle of joy!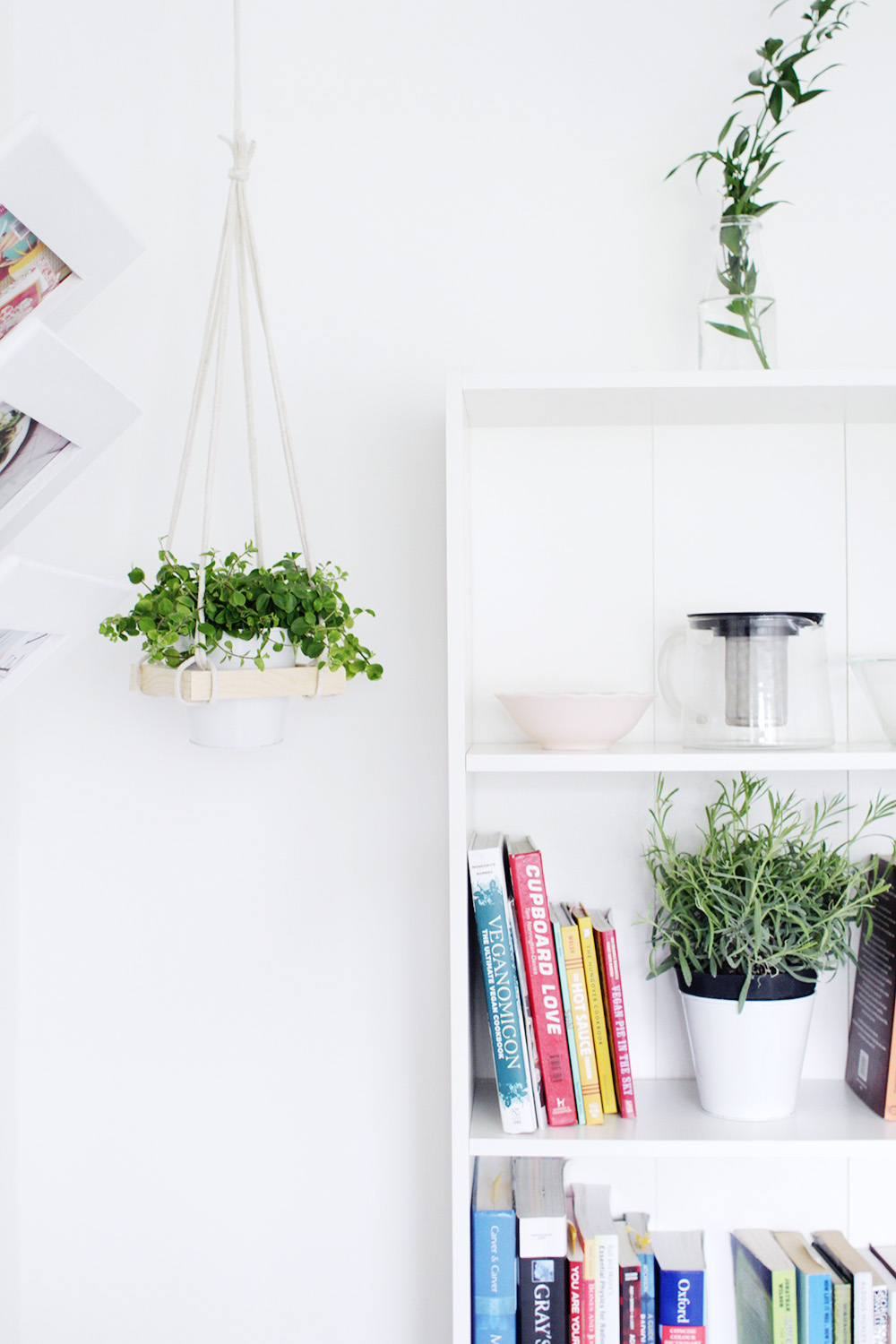 7. DIY Square Hanging Planters from Fall for DIY // This wood and rope planter hanger is great for those who don't own any power tools, as it's easily glued and knotted together.
7