Have you ever tried affogato? Most people don't even know what I'm talking about when I mention it! Then I explain what it is – hot espresso poured over a scoop (or two) of gelato. Think of it like a grown-up coffee float, made even better with a shot of liqueur.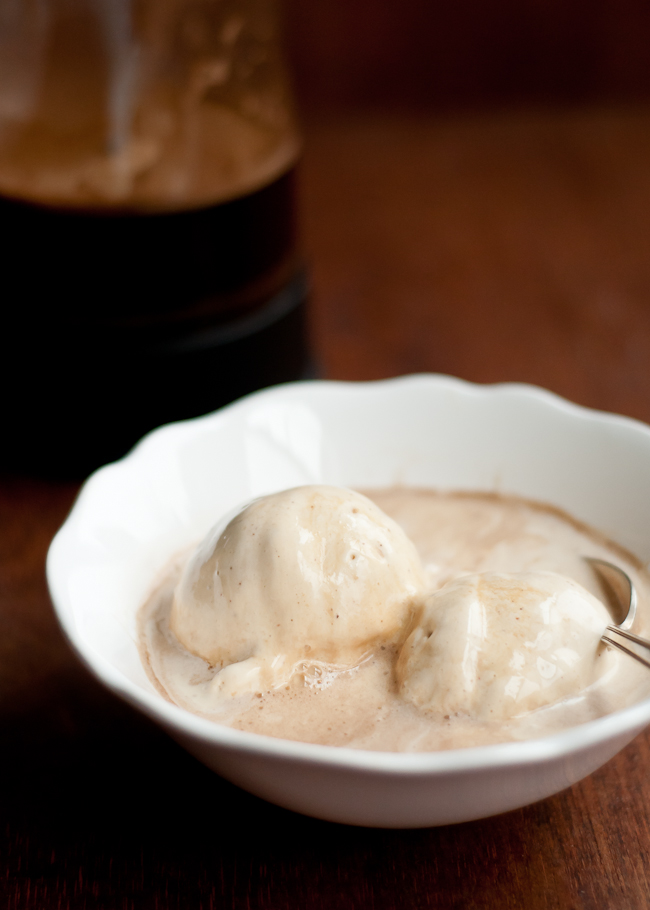 Caramel Hazelnut Affogado
Most of the time when I order affogato in a restaurant, it's made with vanilla gelato, which is all fine and good. But hazelnut and coffee go so well together, that at home this is how I make it. Whatever you do, be sure to use homemade gelato, or a premium store bought gelato for the best affogato.
Premium gelato and ice cream have less air churned into them, so your affogato will be rich and creamy, not full of fillers and excess air. And when it mixes with the espresso, it blends almost like a creamer instead of turning into a watery mess. The goal is for this to be rich and decadent, so it's worth the splurge!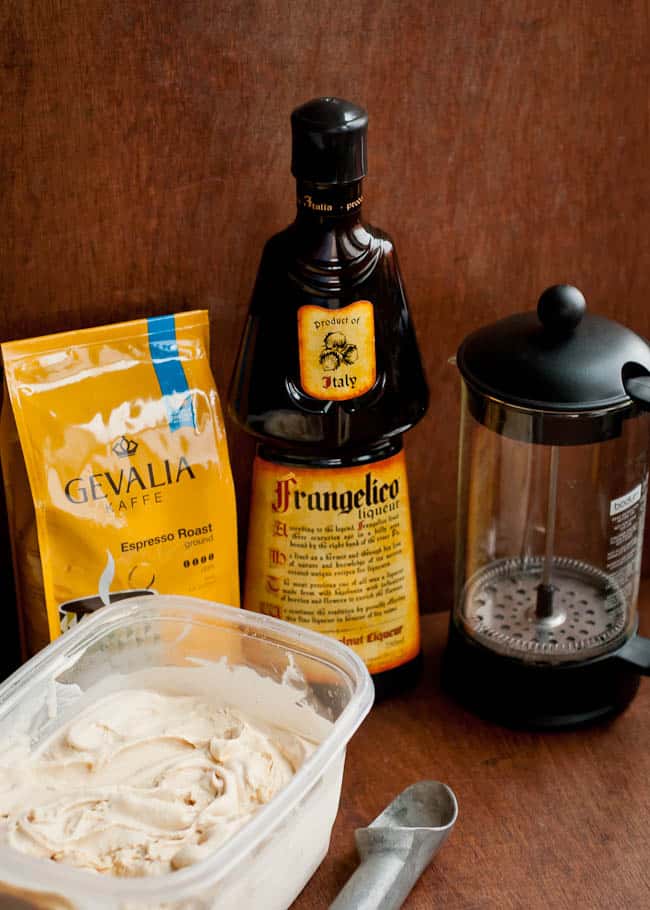 For the coffee, I used espresso ground Gevalia. I brewed it twice as strong as normal and added some Frangelico, a hazelnut liqueur that's also perfect for Nutella truffles.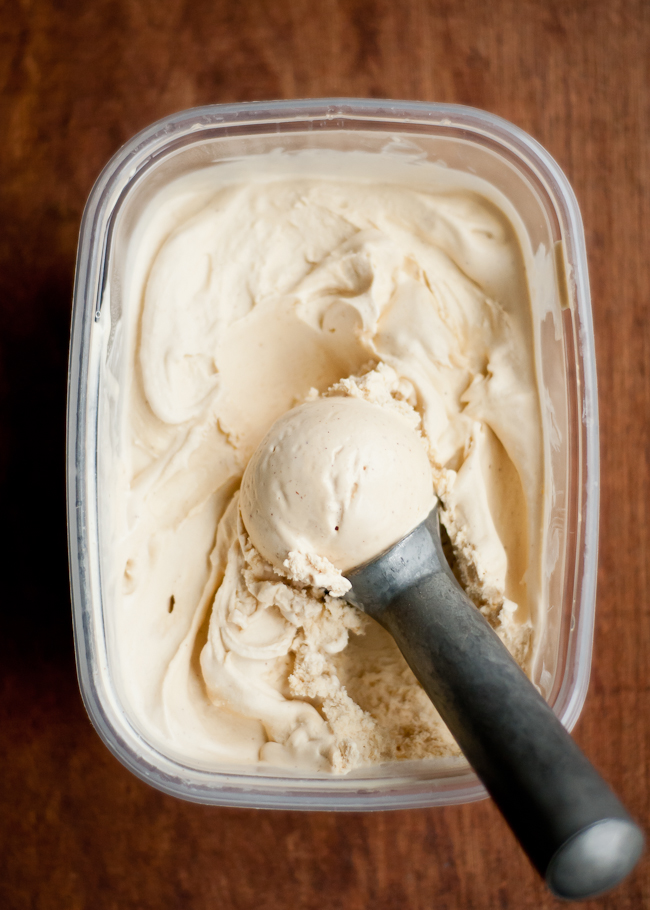 Let the gelato soften just a bit at room temperature so it's scoop-able. If you're making this for a crowd, you can prepare the scoops ahead of time by freezing them individually on a baking sheet lined with parchment paper. It's one of the easiest desserts to serve for a dinner party.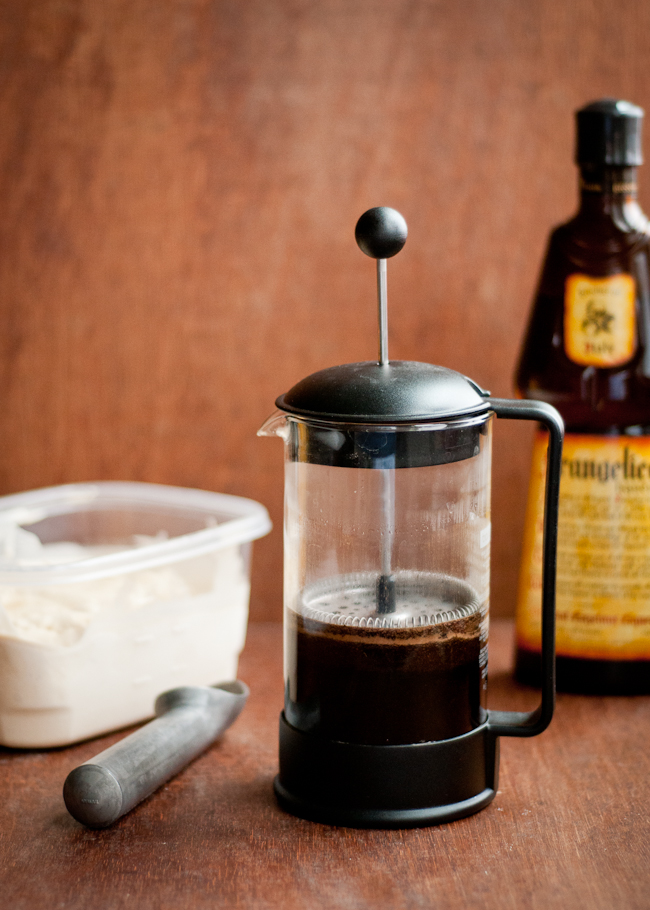 While the gelato is softening, brew your coffee. I like to use a French press. (I'm old fashioned that way.) Add the liqueur after the ground coffee has been steeping for about 8 minutes. It's already double strength, so don't let it steep too long or it might be stronger than you want it to be.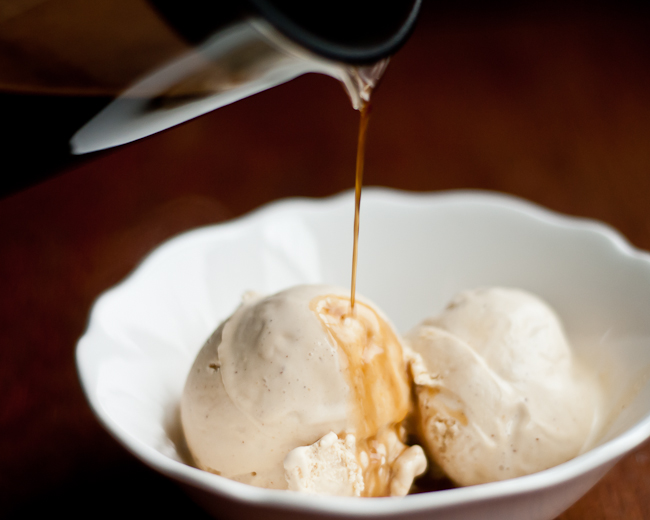 That's it! Just pour it over the gelato and grab a spoon, your caramel hazelnut affogato is ready to enjoy.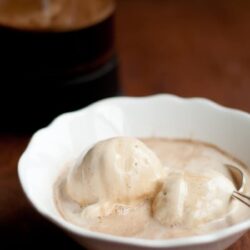 Caramel Hazelnut Affogato
A grown-up dessert beverage made by pouring hot espresso over a scoop (or two) of gelato.
Ingredients
4

Tablespoons

espresso roast ground coffee

such as Gevalia

1 1/2

cups

boiling water

4

Tablespoons

Frangelico

hazelnut liqueur

4-8

scoops homemade or store bought premium hazelnut gelato

I used this recipe
Instructions
Place the espresso roast ground coffee in a French press. Add the boiling water and liqueur. Place lid on top and allow to steep for 5-7 minutes. Gently press down.

Place a few small scoops of hazelnut gelato in a wide bowl. Pour 4 ounces of the strong brewed coffee over the top.

Serve immediately.