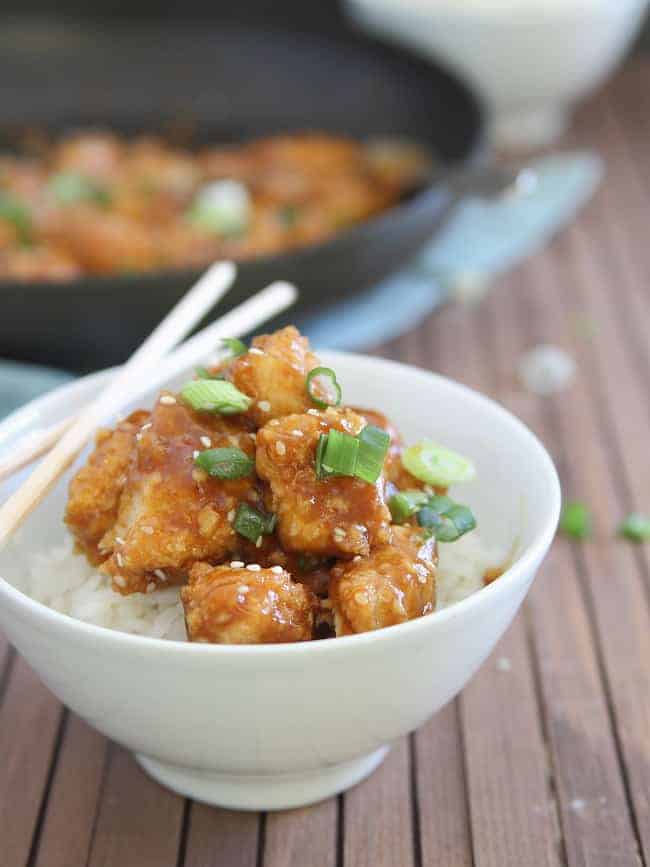 Let's face it, General Tso's is the best darn thing on the Chinese takeout menu. We might deviate from it every now and then, ordering the chicken and string beans or vegetable lo mein when we're trying to be healthier (if that's even possible on a takeout Chinese menu). But when it comes down to it, that sticky, sweet, delicious sauce will not be forgotten and soon enough, it's back in our takeout bag next to the fortune cookies.
Surprisingly, General Tso's is actually simple enough to make at home! And since we're doing that, we might as well make it a bit healthier too. There's no frying going on here, but you still get that perfect crispy exterior, thanks to panko breadcrumbs and cornmeal. The ingredient list might look complicated but it's easy – while the chicken is baking (gasp!) just whisk together the sauce.
It's nice to know what actually goes into the mystery orange sauce this time around too. No weird sodium-laden ingredients but still finger licking good! A delicious way to start off the week.