Imagine sinking your teeth into a decadent cup of chocolate, filled with creamy almond butter in the middle. Indulging in sweets is one of the simple pleasures in life. And it's even more rewarding when that dessert is healthy and homemade. Not only are these chocolate almond butter cups vegan, but they also contain zero refined sugars. You read that right—a sweet, vegan, guilt-free delight.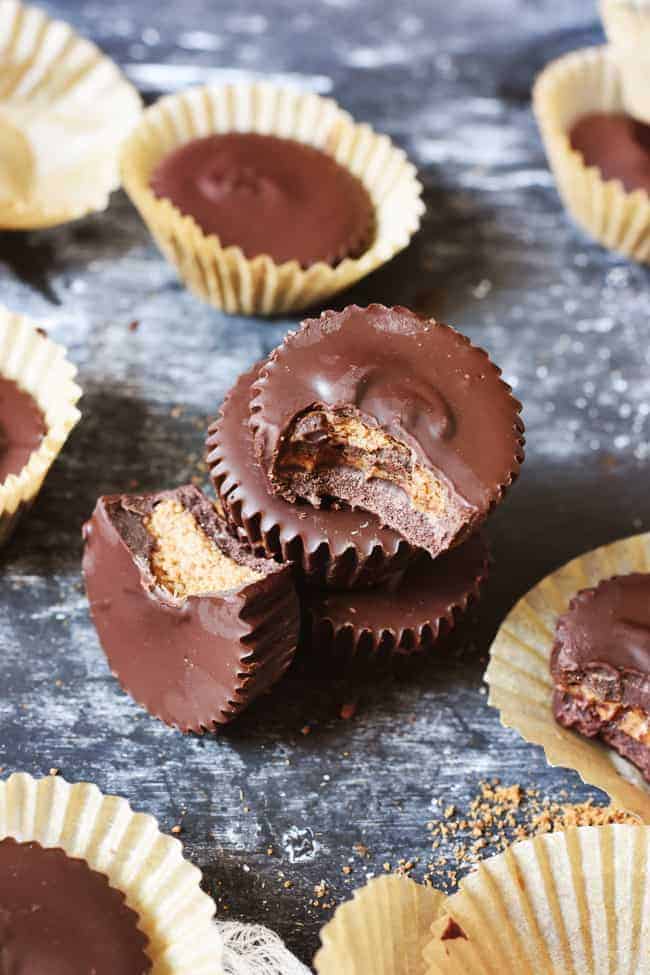 I sneak almond butter into as many recipes as possible. It's a terrific alternative to peanut butter, especially where allergies are concerned. Almond butter is a great source of protein, fiber, and monounsaturated fat, in addition to being packed with iron, copper, phosphorus, and antioxidant vitamin E. So if a dessert can be this beneficial to our bodies, we've got to commit, don't we?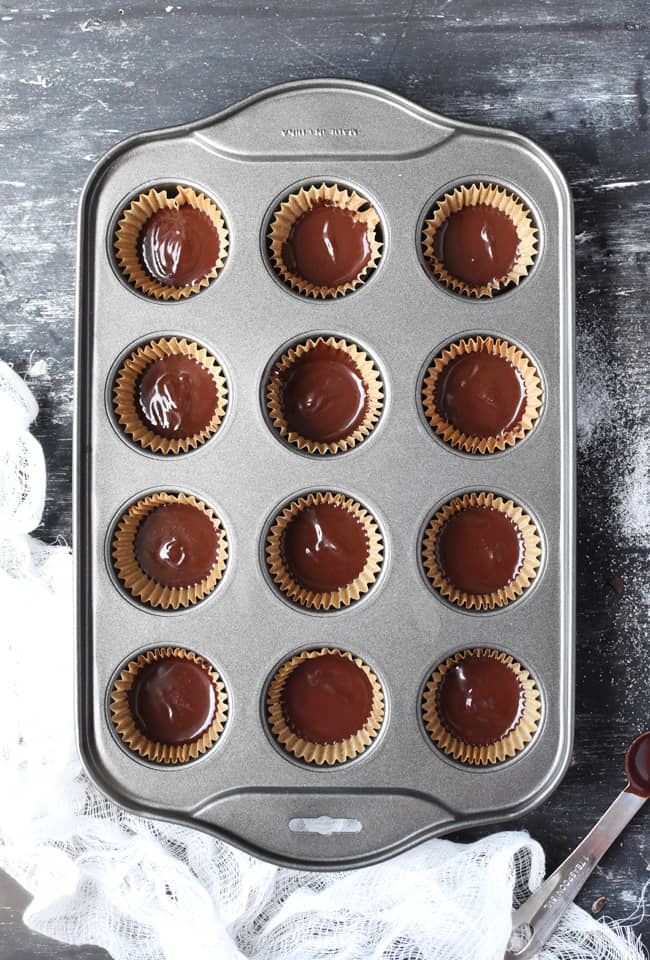 To make your own chocolate almond butter cups at home, you simply need a mini muffin pan and baking cups. Quality dark chocolate is essential to a melt-in-your-mouth cup, as well. Just make sure it's free of refined sugars— chocolate with a high content of cacao usually is.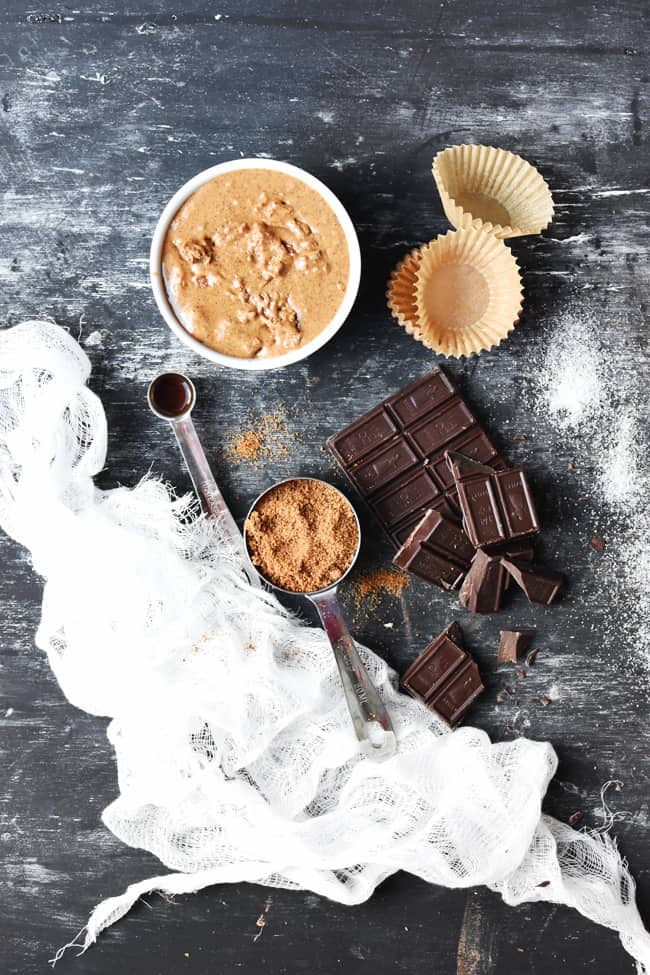 The best part about making your own almond butter cups is that you can customize them with your favorite ingredients—shredded coconut, chopped nuts and seeds, dried fruit, and cacao nibs are all great choices. However, you won't feel cheated even when you make this without toppings—they're equally tasty!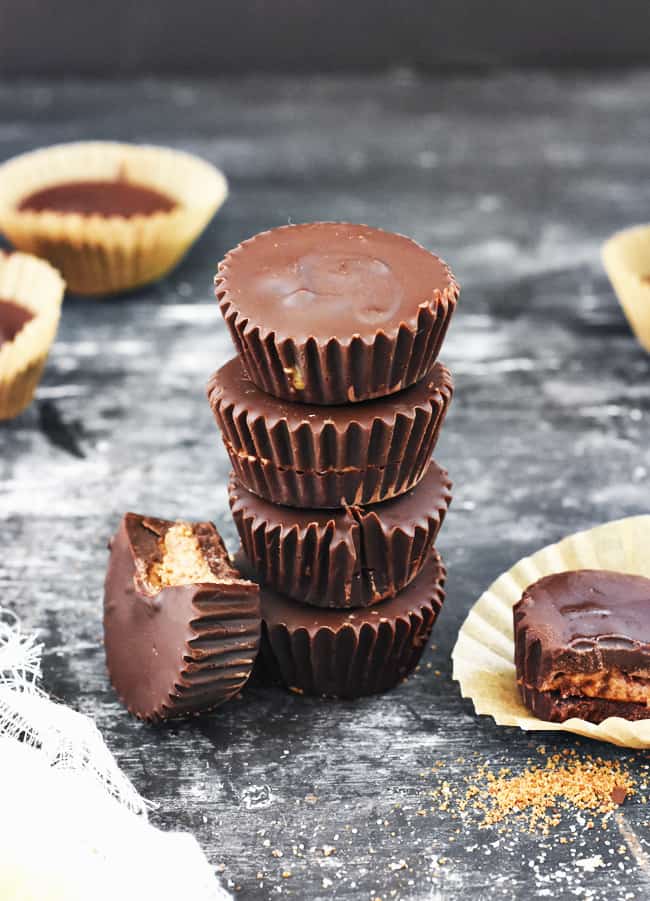 Serve these little bites of heaven at your next dinner party, or whip them up for a friend. A DIY chocolate box makes such a great gift! After all, the way to a foodie's heart is through chocolate.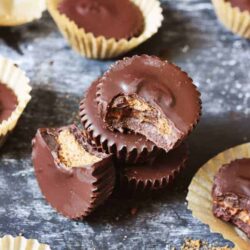 Healthy Chocolate Almond Butter Cups
Make these healthy chocolate almond butter cups for a nutritious, yet decadent treat. They contain simple ingredients and minimal steps.
Ingredients
8

ounces

semi-sweet baking chocolate

1/2

cup

almond butter

2-3

tablespoons

coconut sugar

1/2

teaspoon

vanilla extract

Pinch

of salt
Instructions
Line a mini muffin tin with baking cups.

Melt 4 ounces of chocolate in a double broiler. If you don't have a double boiler, you can break the chocolate into pieces, places it in a microwave-safe bowl, and heat it 20 seconds at a time, stirring between intervals, until it's melted. (Be careful not to overcook it!)

Spoon 1-2 teaspoons of melted chocolate into each cup. Use a spoon to slightly mold the chocolate up the sides of the cups. Chill in refrigerator for 10-15 minutes, until mostly solid.

Mix together almond butter, coconut sugar, vanilla, and salt in a small bowl. Add a teaspoon size ball to the center of each chocolate mold. Tamp down gently with your finger, making sure to leave a ring around the edge.

Melt the remaining 4 ounces of chocolate. Spoon 1-2 teaspoons of chocolate onto each cup until fully covered. Chill in refrigerator 20-25 minutes until set.