Raise your hand if it's not Thanksgiving without green bean casserole? Yeah, me too. It's probably my very favorite side dish. I think I'm not alone. I would guess green bean casserole is in the top 5 favorite Thanksgiving side dishes. And really, what's not to love? Green beans, mushrooms, crunchy onion topping. Yum!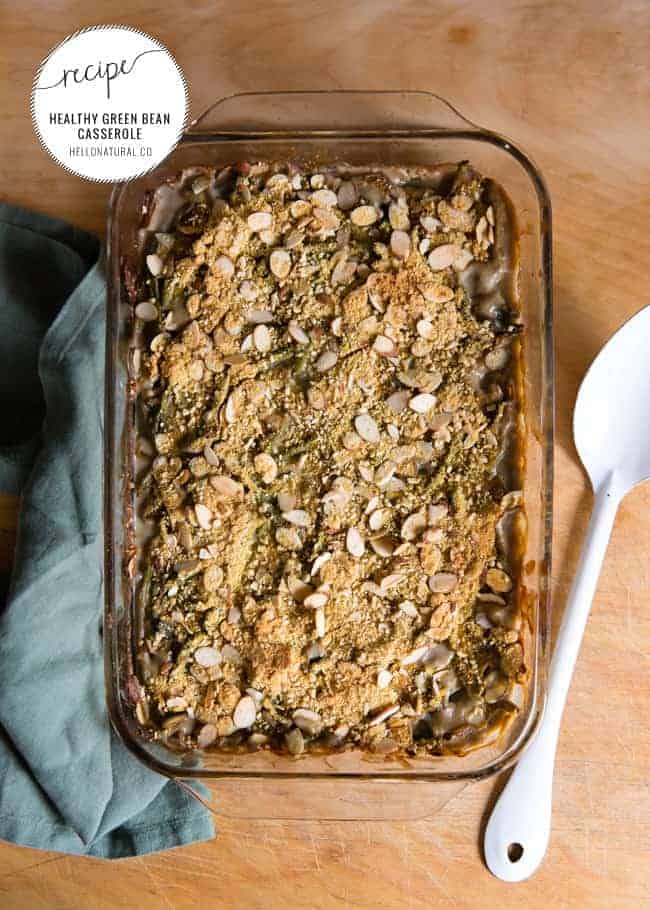 And what about that other stuff that we can't pronounce and don't want to think about in the condensed mushroom soup? I don't know about you, but it's time give green bean casserole a little healthy makeover. (Bonus: it's vegan. So if your cousin's significant other comes to Turkey Day you've got at least one thing to serve.)
It all starts with the homemade cream of mushroom soup. And that means loads of your favorite mushrooms (I like a good mix), onions, sage, silken tofu (to make it creamy!) and veggie bouillon cubes. The soup has tons upon tons of flavor that you could never get from a can.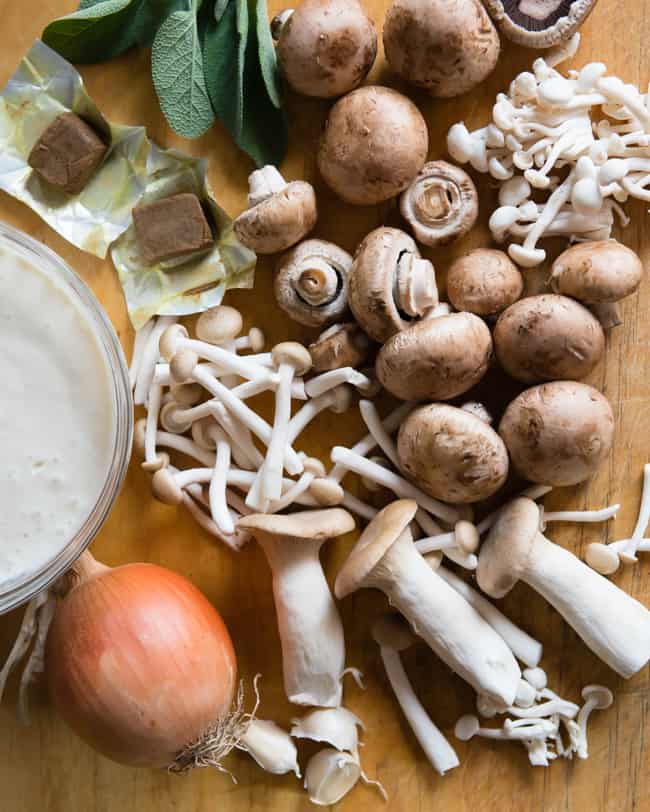 The other magic component here (besides the green beans, of course) is the crunchy topping. I used a recipe for vegan parmesan and modified it a bit. In our family, we don't do the fried onions, we like sliced almonds with the vegan (or non-vegan) Parmesan tossed with sliced almonds. It adds another layer of flavor and texture, and is quite a bit healthier than the fried onions. But hey, I won't judge if you choose to use those instead. Thanksgiving only comes once a year, right?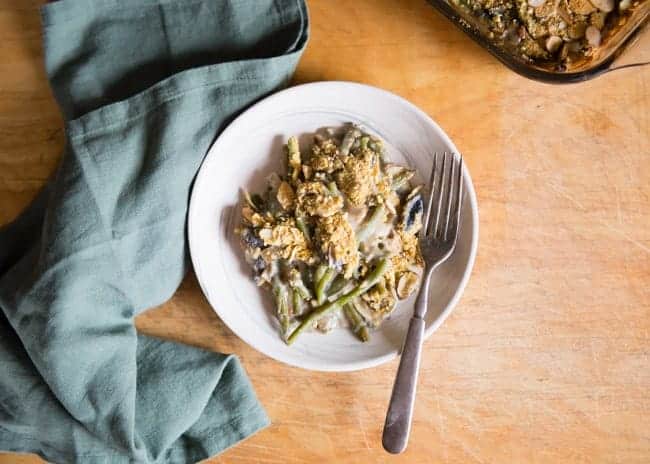 What about you – healthy green bean casserole: yay or nay?