Call me crazy, but I consider popcorn to be the ultimate snack food. Not only is it quick, easy, and healthy (the snack food trifecta!), but it can easily be dressed up or down depending on your mood. Since popcorn is technically a blank slate, it's fun to get creative and pile on whatever you have lying around the kitchen. Whether you like yours slathered in butter and salt or topped with greens and a pinch of Parmesan cheese, it's impossible to mess up. You can even pair it with something sweet like a drizzle of chocolate or peanut butter and it's the perfectly salty-sweet after dinner treat.
3 Easy + Healthy Popcorn Recipes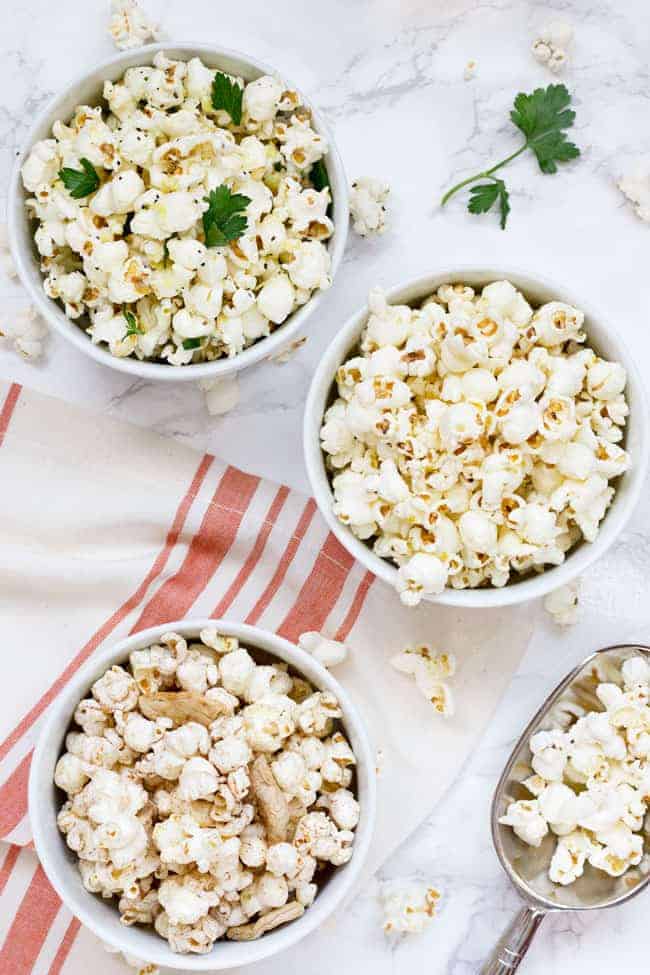 Next time you get a snack craving, try one of these three healthy popcorn recipes to curb your munchies.
1. Lemon Pepper and Parsley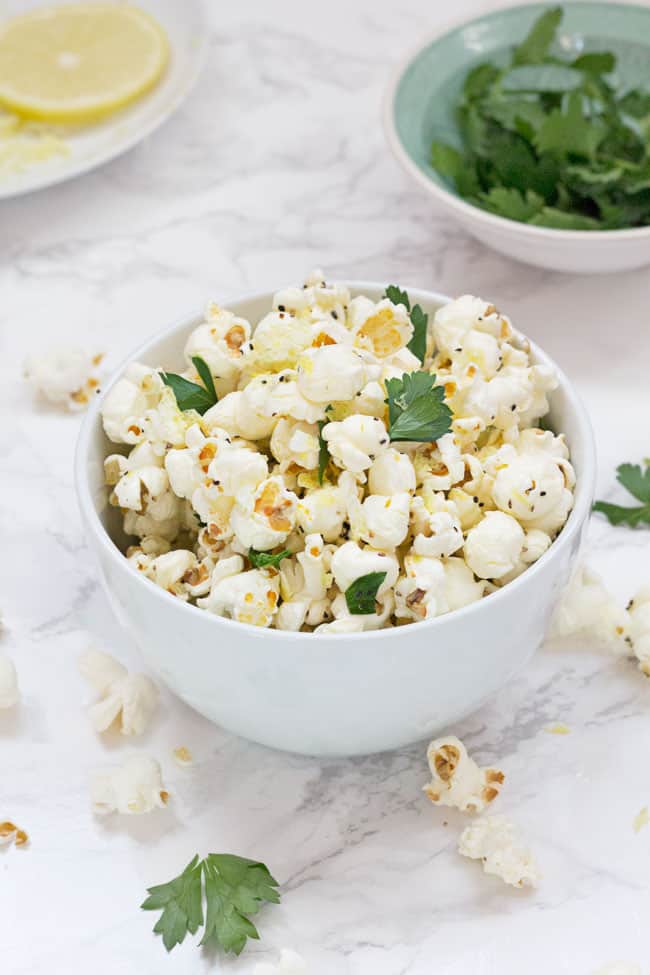 I have always loved the flavor combination of lemon pepper and parsley, especially when sprinkled over something light and crunchy like popcorn. Drizzle in a little olive oil for healthy fat and sea salt for added minerals and you get a delicious savory snack.
1 tablespoon olive oil
1/2 teaspoon black pepper
1 teaspoon lemon zest
1 tablespoon minced parsley
Large pinch of sea salt
3 cups popped popcorn
Mix everything except the popcorn together in a small bowl and stir well. Place popcorn in a large ziplock bag, then pour in the lemon pepper topping and give everything a good shake. Transfer to a bowl and serve.
2. Toasted Sesame and Ginger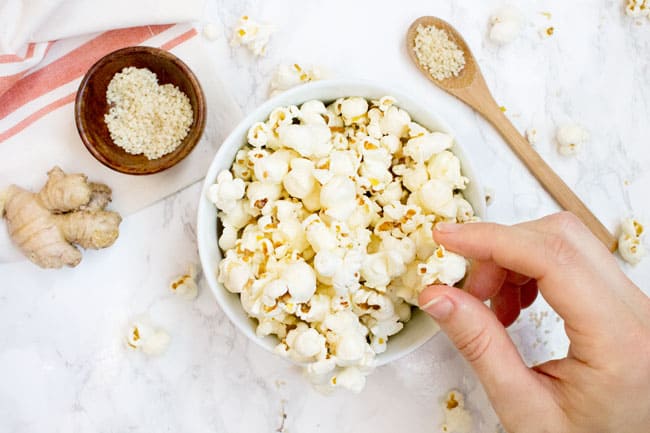 Toasting sesame seeds gives this popcorn a warm, nutty flavor and the addition of ginger makes it a tad bit spicy. Not only that, but ginger is a great anti-inflammatory so if you can handle the heat, go ahead and throw in an extra teaspoon or two to really boost the health benefits.
1 tablespoon sesame seeds
1 tablespoon olive oil
2 teaspoons minced ginger
3 cups popped popcorn
Toast the sesame seeds in a dry skillet on medium-high heat for 3 minutes, or until golden and fragrant. Reduce the heat to low and add the olive oil and ginger. Stir for about a minute to let the flavors come together and allow the ginger to soften a bit. Place popcorn in a large ziplock bag, then pour in the olive oil mixture and give everything a good shake. Transfer to a bowl and serve.
3. Apple Cinnamon with Honey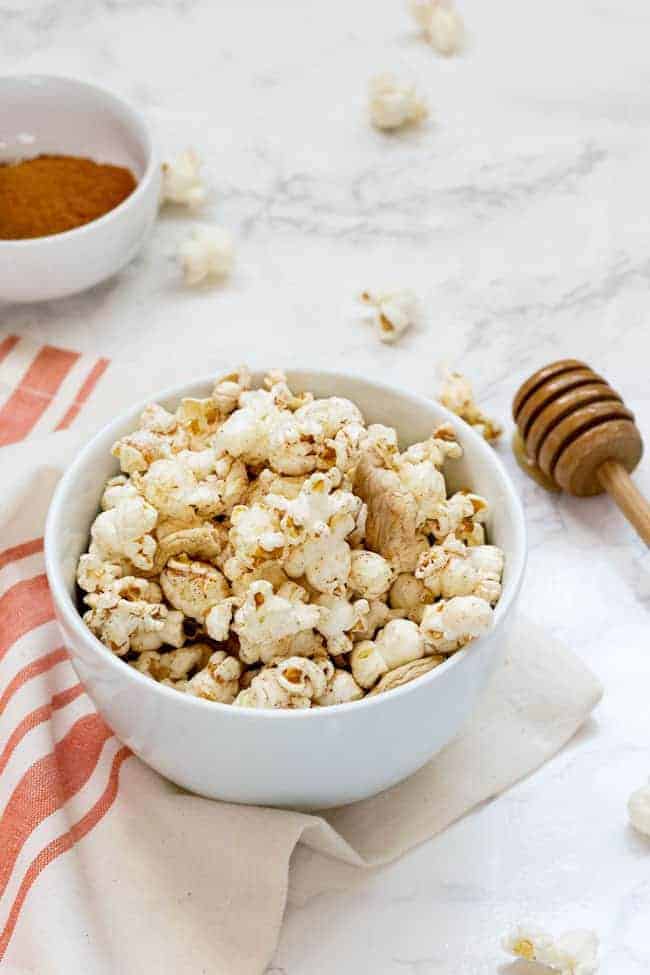 If you like your popcorn more like dessert, then you'll love this apple cinnamon popcorn. Mixing coconut oil and honey gives it a caramel corn-like consistency, but without the refined sugar and chemicals so you don't have to worry about eating the whole bowl. Sprinkle it with a pinch of sea salt and toss in a few dried apples for the perfect combination of sweet and salty.
1 tablespoon coconut oil
2 teaspoons honey
1 teaspoon ground cinnamon
1/2 cup chopped dried apples
3 cups popped popcorn
Combine the coconut oil and honey in a small bowl and microwave for about 10-15 seconds, or until the coconut is melted and you can easily stir everything together. Add the ground cinnamon and give it another quick stir. Place the popcorn in a large ziplock bag, then add the honey topping and the apples and give everything a good shake. Pour into a bowl and serve.