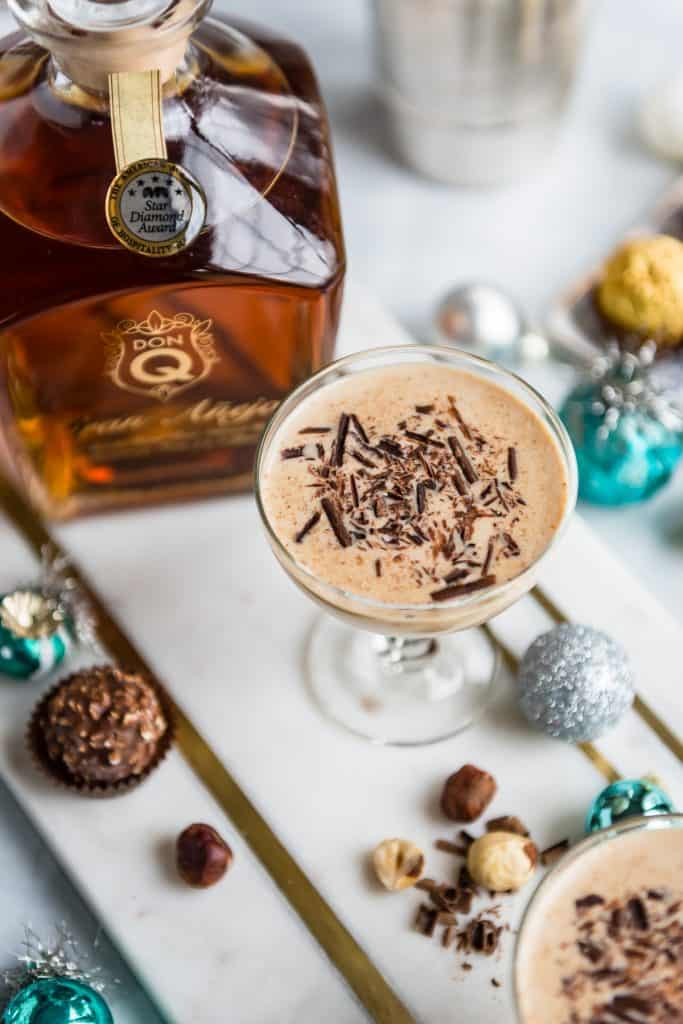 Holiday food is decadent food, and so are the drinks. This cocktail is no exception–it's made extra special with a base of Don Q Gran Añejo Rum mixed with a little half-and-half, and chocolate and hazelnut liqueurs. Simply put: it's incredible. Every host(ess) should have a signature holiday drink and this one could be yours!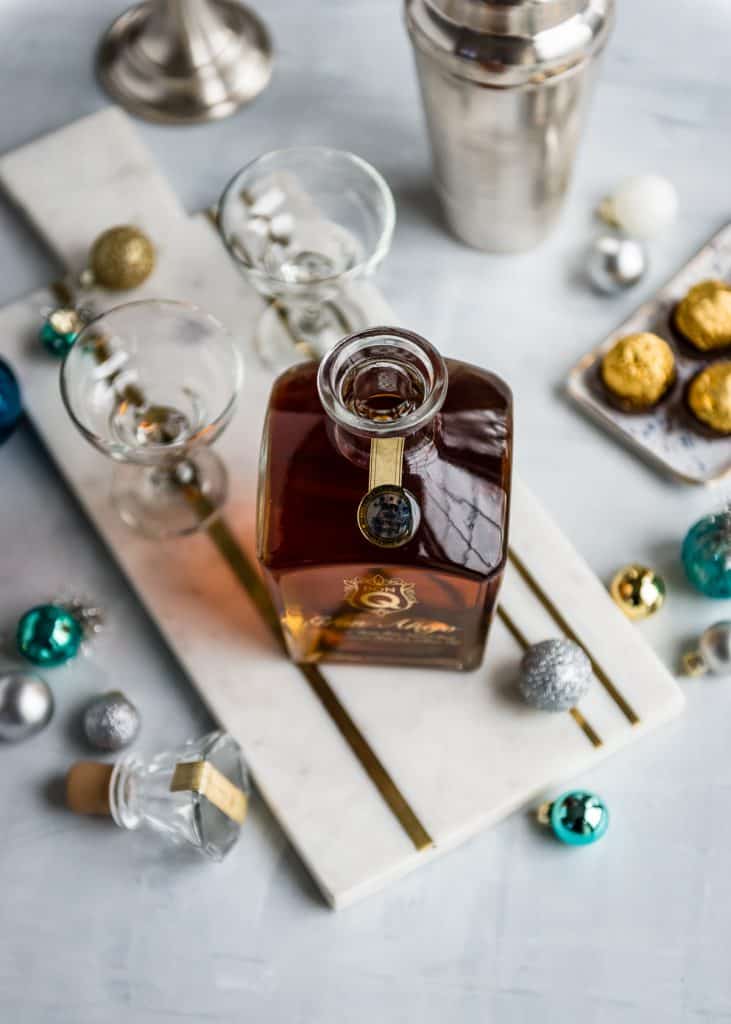 Holiday Hazelnut Rum Cocktail
As I was dreaming up this cocktail and thinking about Don Q Gran Añejo rum, my mind drifted to a holiday cake I've been making for about ten years. It's based on a German-style hazelnut torte that combines layers of eggy cake made with ground hazelnuts and studded with shaved dark chocolate, and soaked with a rum syrup, then frosted with Cremé Chantilly (the fancy way of saying "whipped cream").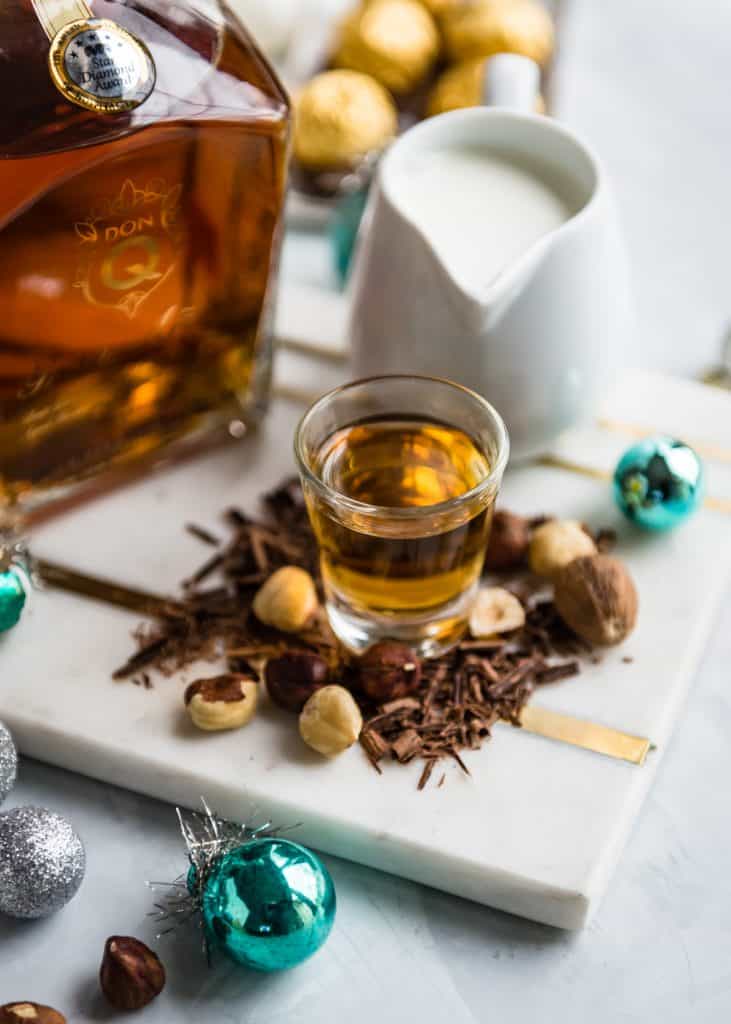 The flavor combination is truly magical, and I can't quite imagine Christmas without that cake! This holiday rum cocktail contains all those flavors rolled into one smooth, decadent drink perfect for sipping. As I mentioned above, it would be a great signature drink at any party or get-together, or to enjoy by the firelight with music playing in the background. The point is, this cocktail is meant so be savored one sip at a time.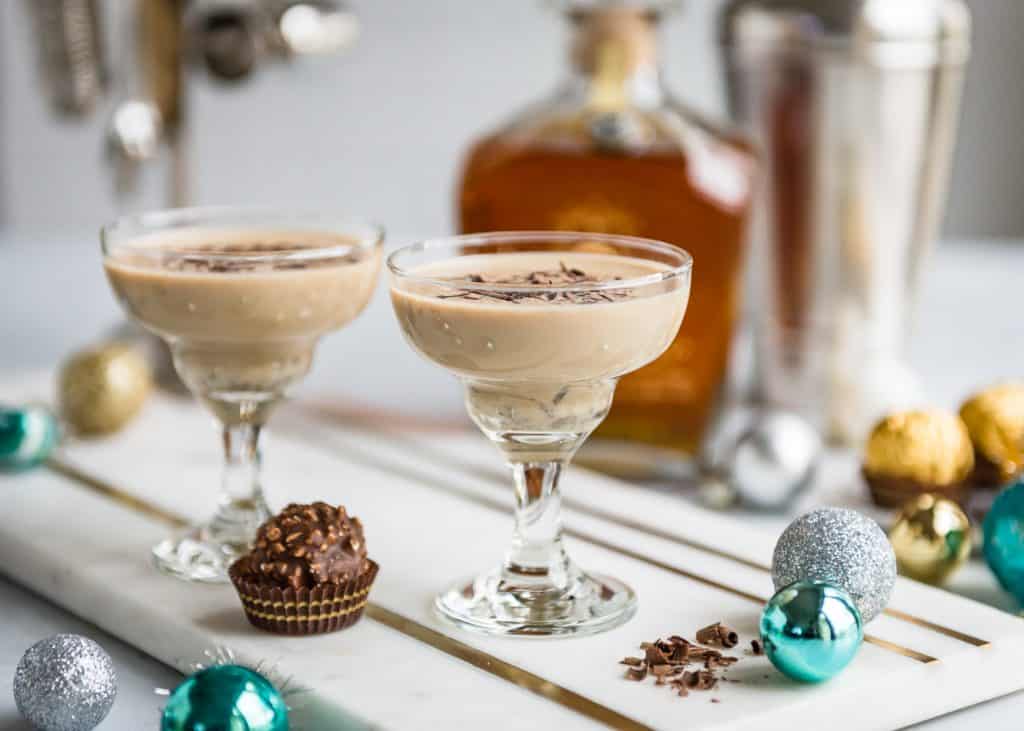 The smooth flavor of Gran Añejo marries well with the other liqueurs and half-and-half, and it does not require any additional sweetener. I like adding a pinch of freshly grated nutmeg on top, as well as dark chocolate shavings. This is just the cocktail you want after a nice dinner with or as a dessert. It's that decadent.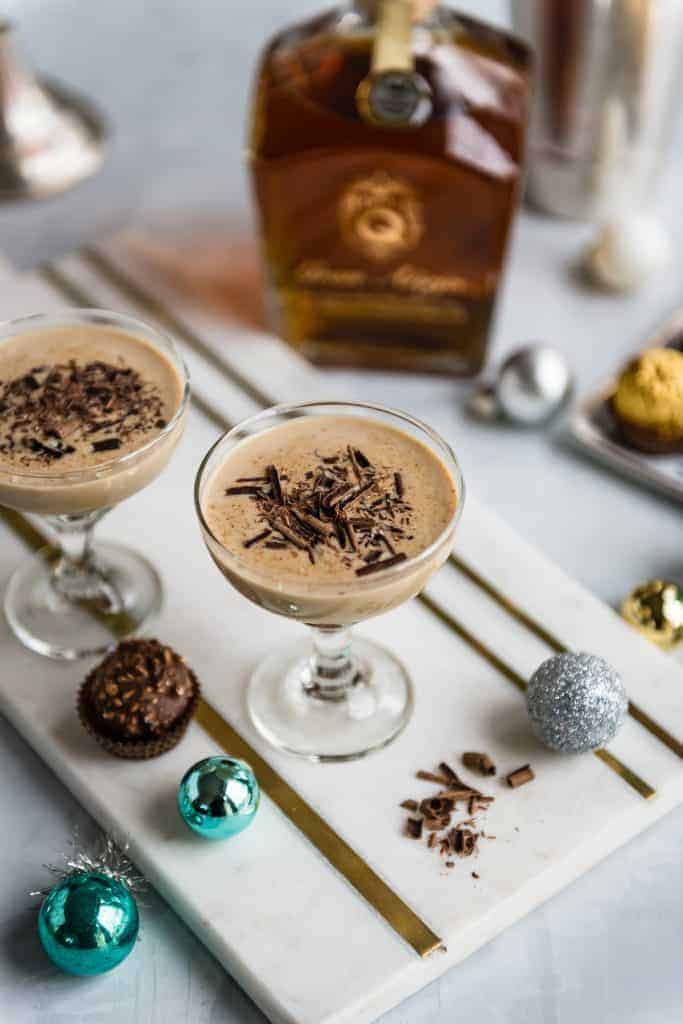 Holiday Hazelnut Rum Cocktail
yield 2 servings
A smooth, festive cocktail made with premium Gran Añejo rum with a touch of chocolate, hazelnut, and half-and-half.
Ingredients
2 ounces Don Q Gran Añejo Rum
1.5 ounces chocolate liqueur
1 ounce hazelnut liqueur
2 ounces half and half, milk, or heavy cream
Ice (optional)
Freshly grated nutmeg, for garnish
Dark chocolate shavings, for garnish
Instructions
Place Don Q Gran Anejo, chocolate and hazelnut liqueurs into a shaker or small pitcher and stir in half-and-half (or milk or cream). Add ice, if using, and shake.
Strain into two cocktail glasses. Garnish with a pinch of freshly grated nutmeg and dark chocolate shavings. Serve immediately.
Notes
This cocktail is great served at room temperature, but if you prefer a chilled cocktail, place the cream, rum, and other liqueurs into a shaker with ice.
To make this dairy-free, substitute full-fat coconut milk or another thick and creamy non-dairy beverage. A non-dairy coffee creamer would work nicely.
courses beverage