Raise your hand if cleaning the shower is one of your least favorite chores EVER. I'm totally raising my hand! I hate cleaning the shower! So I'm loving this homemade shower spray solution –  just give the shower a quick spritz after each use to keep soap buildup and mildew at bay between the deep cleanings.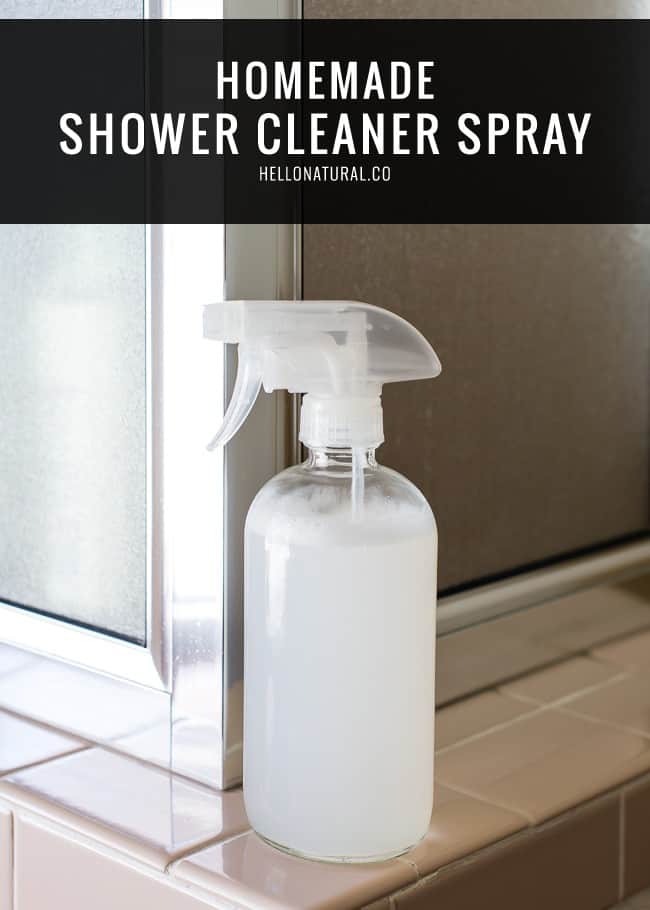 There's way too much scrubbing involved in shower cleaning. I hate seeing the the mildew develop in all the nooks and crannies but, ugh, all that scrubbing. If you hate scrubbing as much as I do (and I really hate it), a daily shower spray is a must. Deep cleanings will become easier and less frequent.
And are you ready for how simple it is? I swear, vinegar is good for everything! And it's the main component here too.
DIY Daily Shower Spray Recipe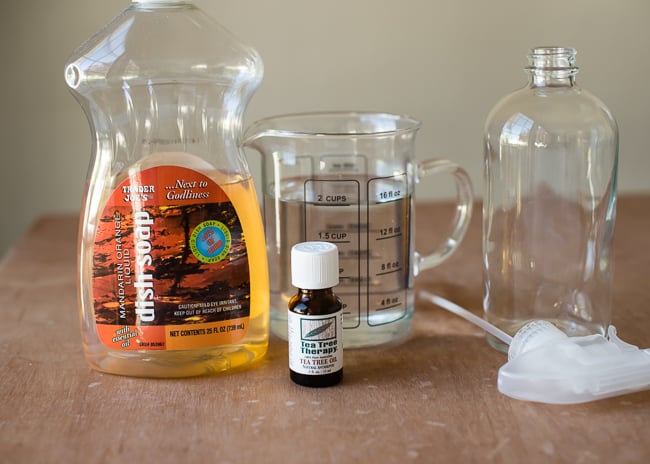 All you do is mix up some white vinegar with a little dish soap and tea tree oil. Give your shower a spritz every time you use it. The tea tree and vinegar work together to help keep mildew at bay, and the soap works with the vinegar to conquer the soap scum. Note that if you're sensitive to strong scents, you'll want to have the fan running or a window open. The vinegary-tea tree smell can be a little overwhelming for the first few minutes or so. And by all means, don't go too overboard here. A little spritz per day is all it needs.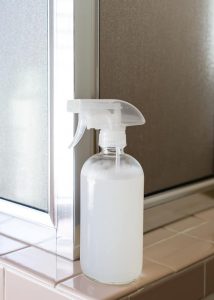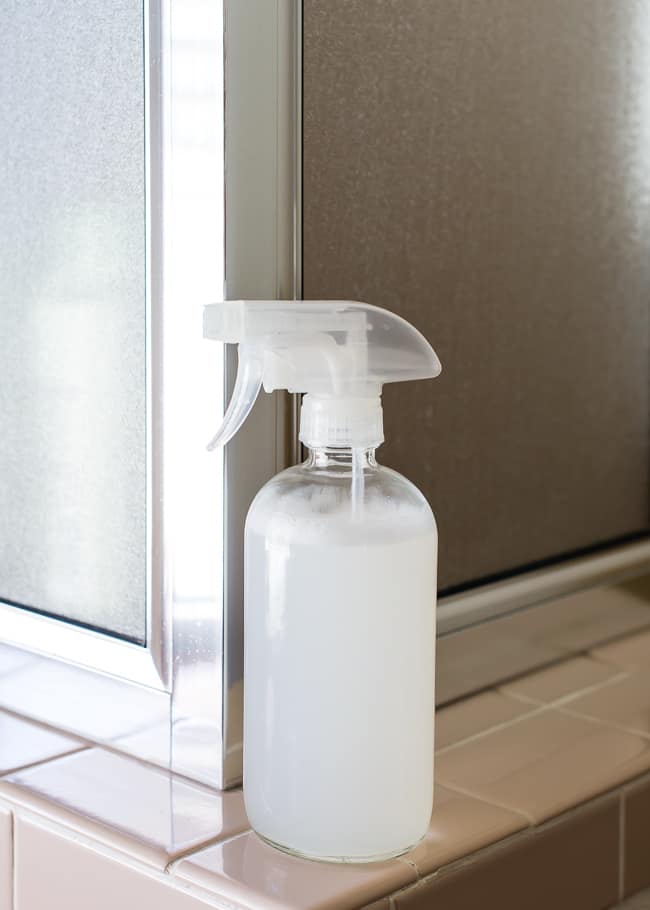 Print
DIY Daily Shower Cleaning Spray
Ingredients
2 cups distilled white vinegar
2 teaspoons liquid dish soap (not castile-based)
20 drops tea tree oil
Instructions
Combine vinegar, dish soap, and tea tree oil in a spray bottle. Keep in the shower or near the shower and give it a spritz once a day after using the shower.
36