I always want to like tomatoes, but when they're raw, I'm just not a fan. Part of it is the texture, part of it is the taste, but as my 4-year-old says: "they're not for me." But sun-dried tomatoes? That's a different story. Especially homemade sun-dried tomatoes.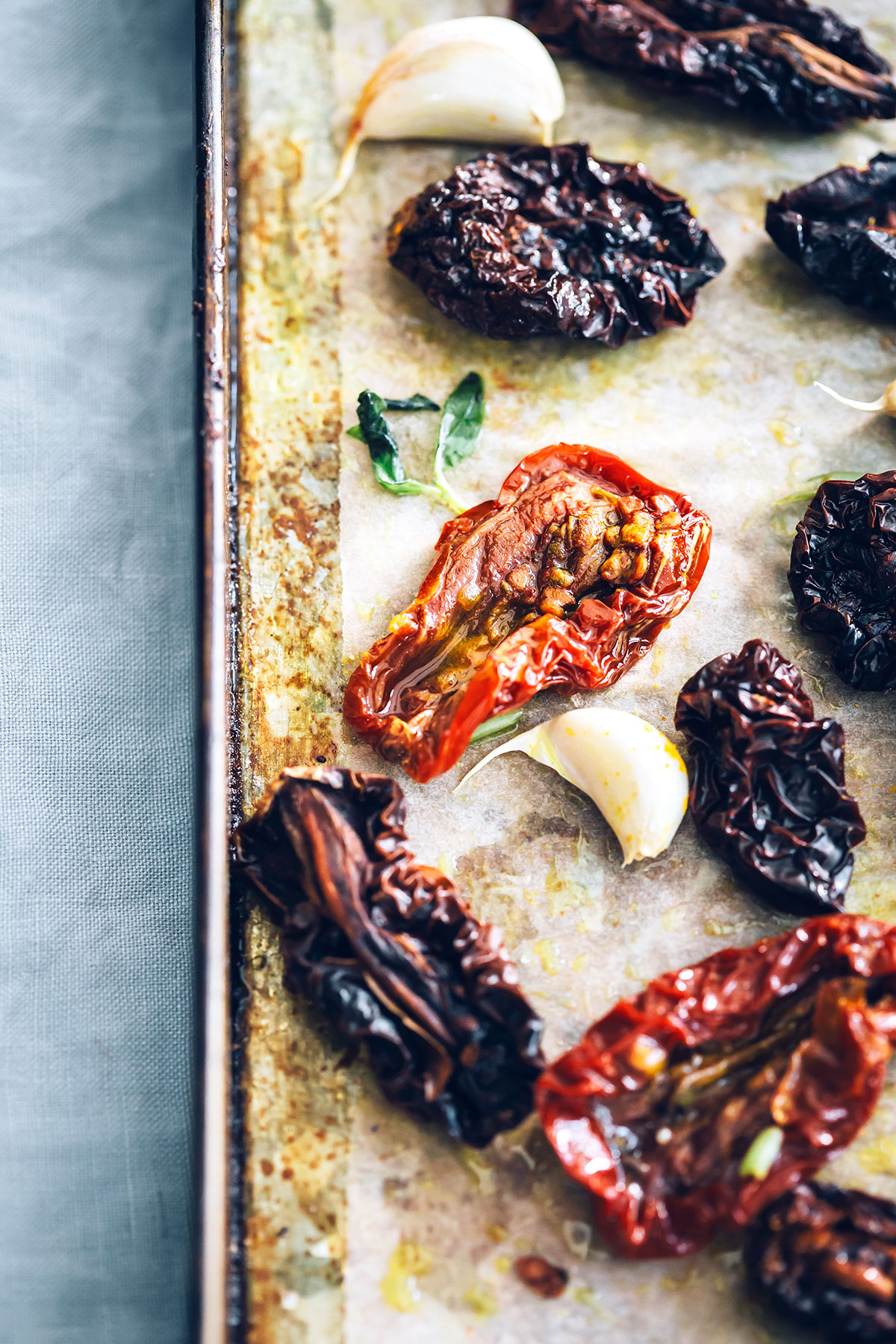 Sun-dried tomatoes from the store are good, but homemade sun-dried tomatoes are even better. (They're not really dried in the sun, of course, but neither are the ones you buy!) It's easier than you think to make them yourself and you can do it right in the oven–no food dehydrator needed!
If your CSA box or summer garden brings you an abundance of tomatoes and you tire of homemade pasta sauce and sandwiches, this is the best way to use them up.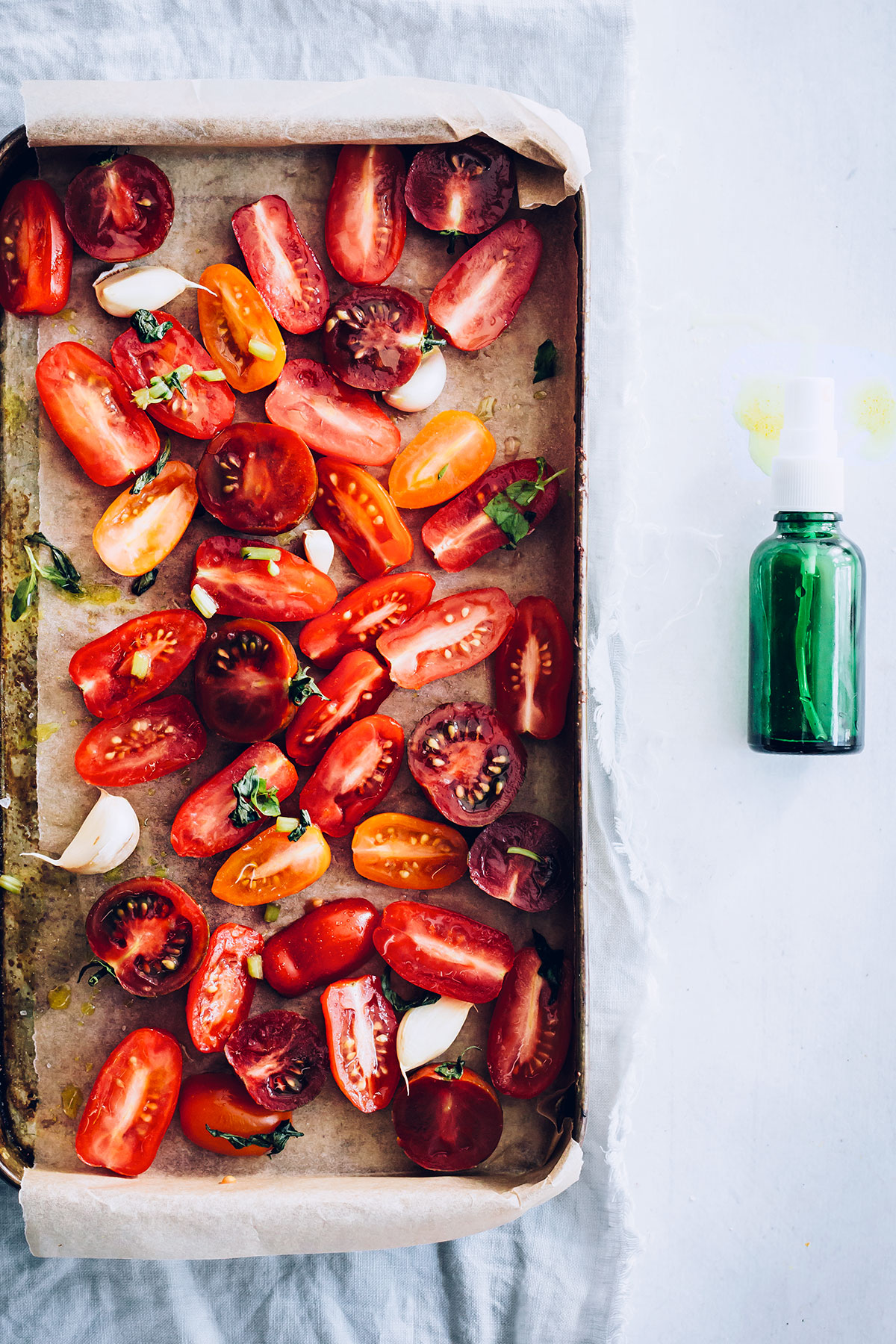 1. Start with some small tomatoes. It's best if they're pretty uniform in size, too. Cherry or grape work best, but you could use larger tomatoes like Roma if that's what you have on hand. Cut them in half through the stem side or, if you're using Romas, cut them into thick slices.
2. Spray a sheet pan with olive oil or line it with parchment paper. Place the tomatoes cut-side up on the pan and spray the tops with more oil. (If you don't have an oil mister, you can drizzle oil over them instead, but I prefer spraying to make sure the oil is evenly distributed.)
Sprinkle the tomatoes with salt and pepper. You can add herbs and garlic cloves too if you like; I also love sprinkling za'atar onto the tomatoes.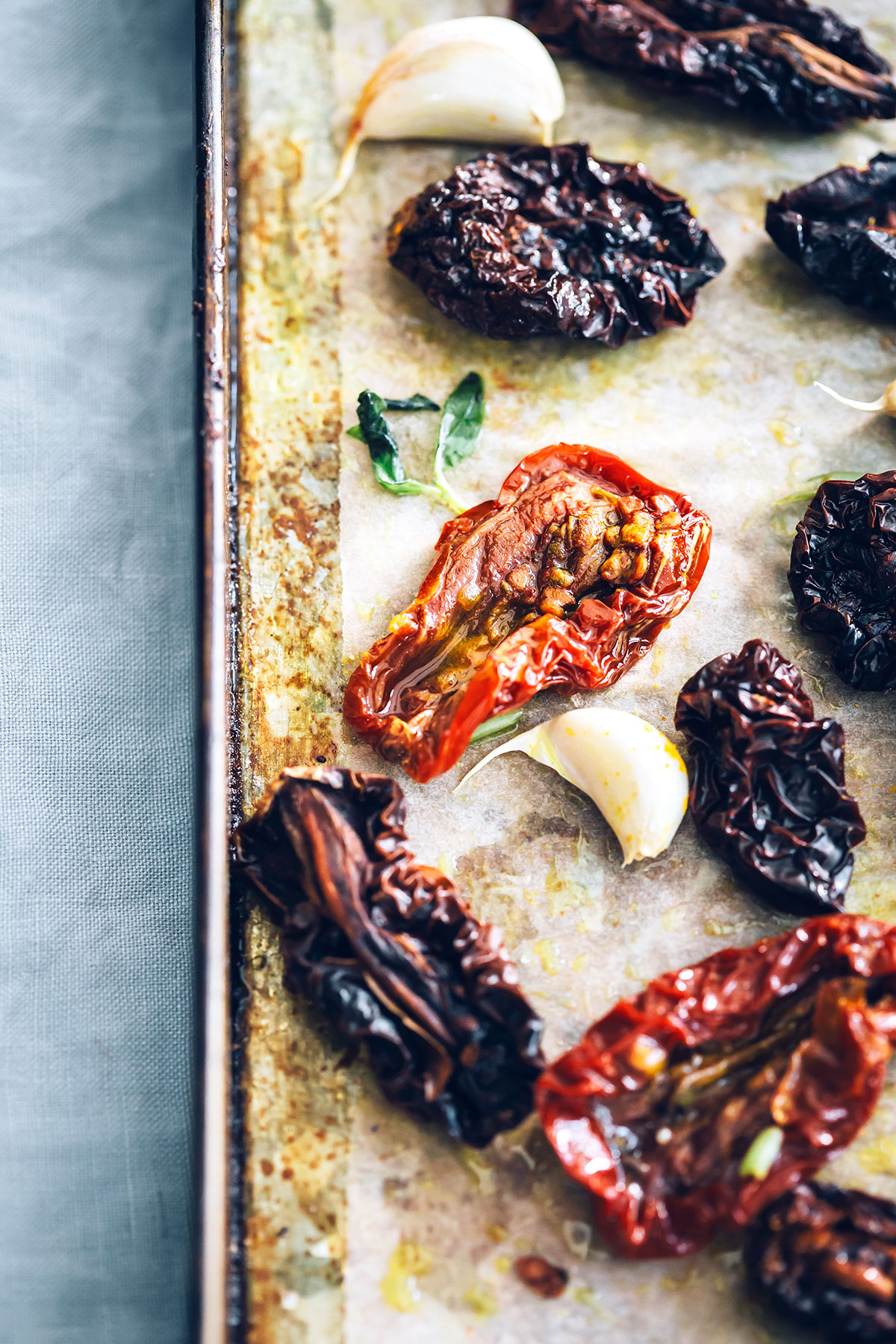 3. Bake the tomatoes at 225ºF. After about an hour and a half, you'll want to check the tomatoes every half an hour–the amount of time depends on the size of the tomatoes and how dried you want them to be. I like my homemade sun-dried tomatoes to be on the dry side, so I usually end up leaving them in the oven for 3-4 hours.
4. You'll probably want to eat all of your tomatoes right away because they are just that delicious. But if you have any left over, you can put them in a resealable container and pour olive oil over them to cover. This will last for about a week in the refrigerator. You can also pop them into a freezer bag and keep them in there for a month or two.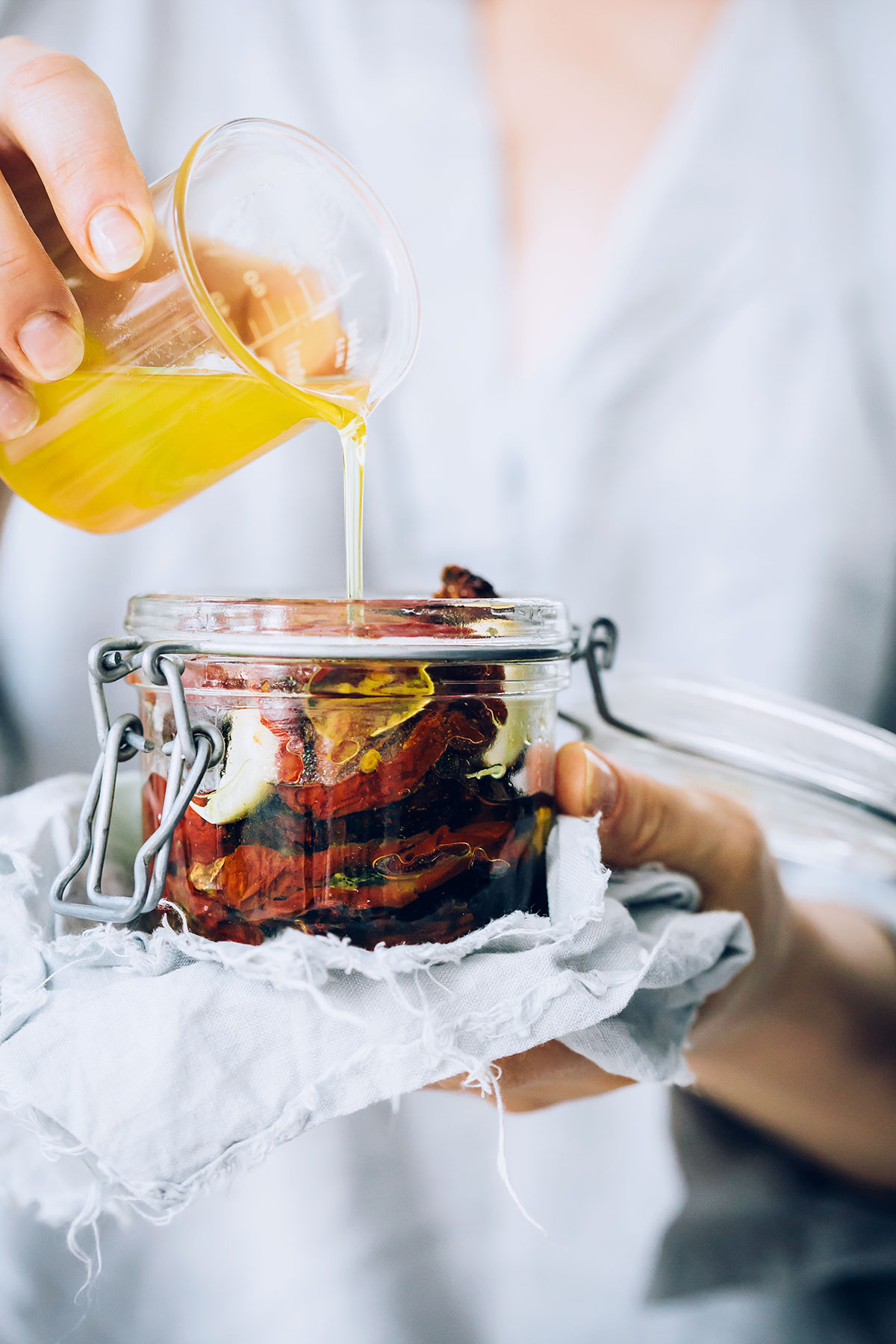 So now you have homemade sun-dried tomatoes! But what will you do with them? Well, you can put them on pizza, in sandwiches, on pasta, or even in bread. They're great added to meal bowls and salads and they can even be processed into a tasty pesto.