One of my favorite recipes to make during the holidays is granola. Although homemade granola doesn't exactly scream "holiday cheer" quite like eggnog or gingerbread, there's something warm and inviting about sweet and salty toasted oats mixed with cinnamon and dried fruit.
Not only is it nutritious, delicious and inexpensive, but you can toss some in a jar, tie it with a pretty ribbon and give it as a last-minute Christmas gift–what's not to love about that?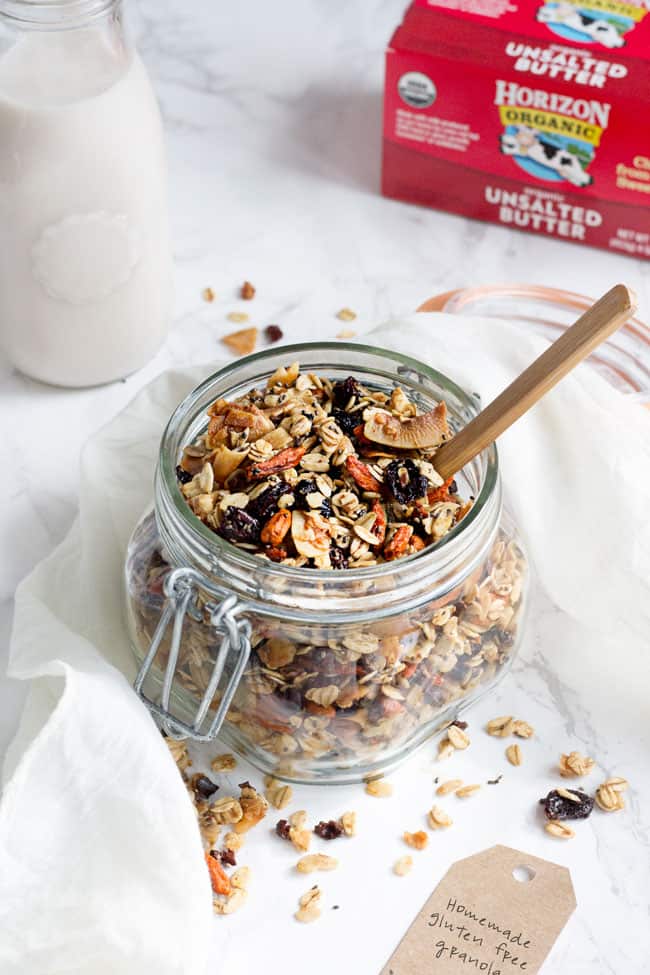 Since granola is the ultimate customizable recipe, you can use whatever ingredients you have on hand. But to make mine as healthy and tasty as possible (and not to mention easy), I like to throw in some leftover nuts, seeds and dried fruit I have leftover in the pantry. It's a great way to use up things like cacao nibs and goji berries you might otherwise not know what to do with.
If you don't have any of those things hanging around your kitchen, feel free to either swap them out or take a trip to your local health food store's bulk bins. You can easily get half a cup of goji berries without investing in an entire bag. And there are so many options to choose from, you can go a little wild with your choice of ingredients.
And as opposed to traditional granola ingredients (like chocolate chips or raisins), superfood nuts and berries help boost the nutritional value of your granola. They're loaded with things like antioxidants, vitamins and minerals you'll be hard pressed to find in other foods. So stock up on ingredients that pique your interest and toss 'em in. You really can't mess it up.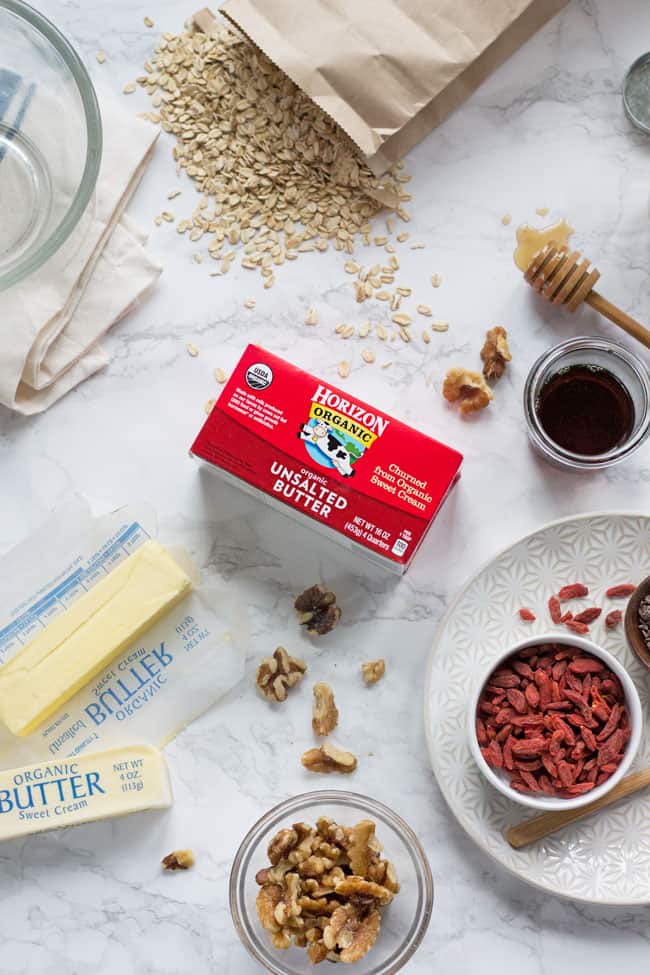 And for a little extra flavor, I toss everything in a mixture of Horizon Organic Unsalted Butter and bit of coconut oil. The butter gives it a richness you can't find in other oils and since it's organic I don't have to worry about the hormones or chemicals in traditional dairy.
Plus, butter helps the granola take on a toasty flavor, which I love. And the coconut oil binds everything together and gives it a cluster-like texture. Then I sprinkle it with salt and a drizzle of agave nectar (raw honey would be a great alternative if you have it) to make it sweet and salty.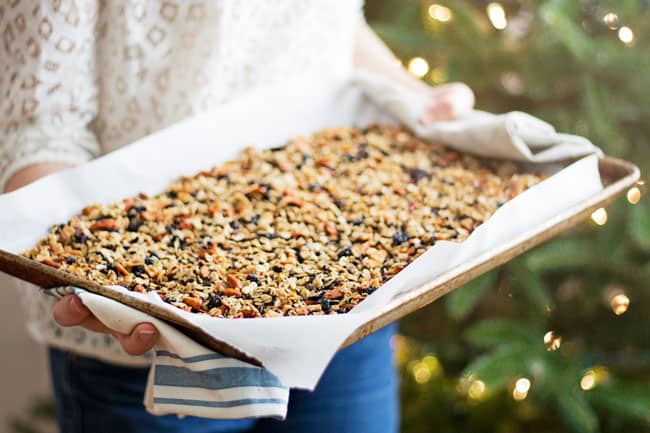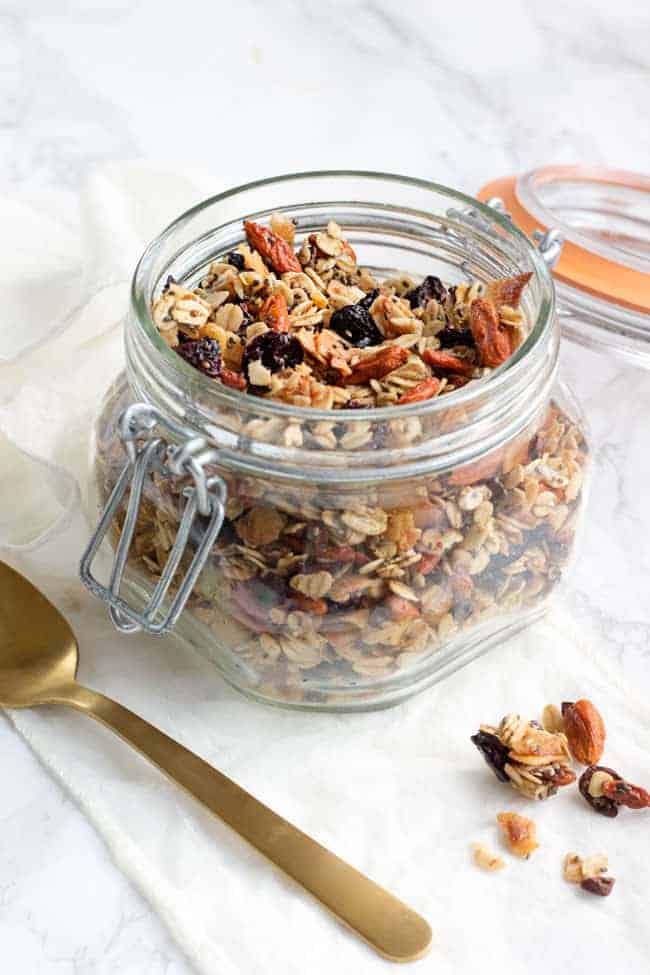 This is a sponsored conversation written by me on behalf of Horizon Organic. Get more recipes in the Horizon Organic newsletter and find them on Facebook, Pinterest, Twitter and Instagram. The opinions and text are all mine.