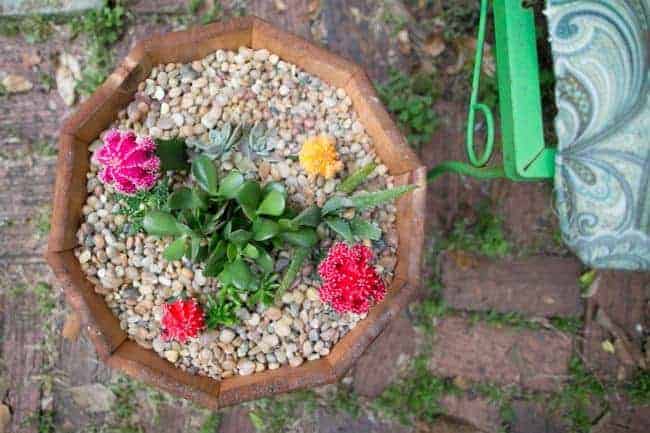 Last week I went to a free Home Depot Do-It-Herself workshop on making a succulent garden. I've always wanted to grow succulents but over the years have managed to kill several because I never really knew what I was doing. With a female teacher – who really knew her stuff! – the class was super laid back and not intimidating at all. We promptly came home and recreated the garden shown in the class.
Here are the steps if you'd like to make your own!
How to make a succulent garden
First, make sure you have a pot with drainage at the bottom. Then put in a layer of rocks and a thick layer of cactus soil on top.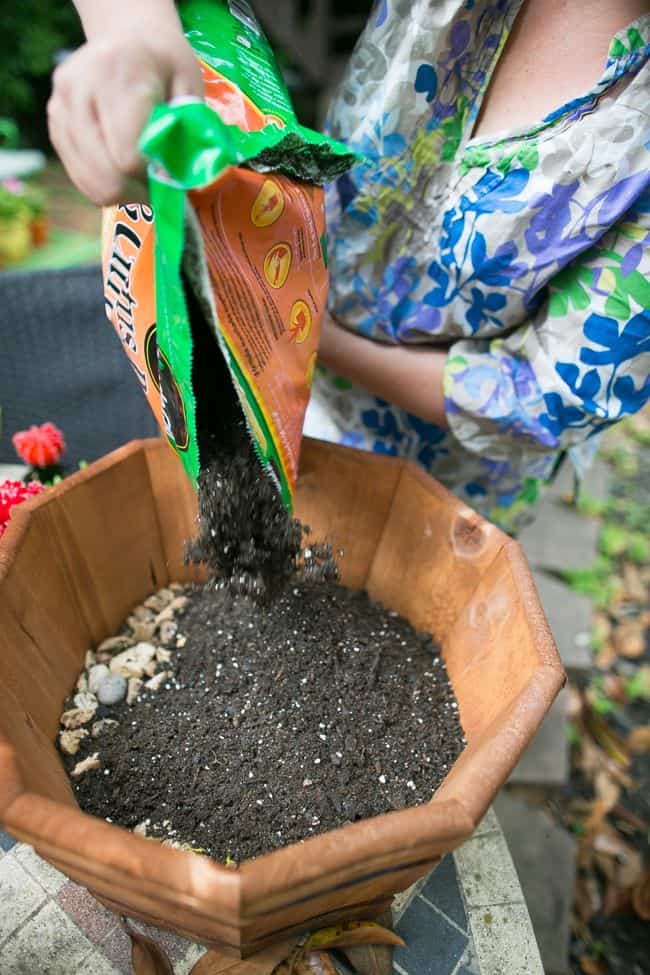 Put the biggest succulent plant in the middle because it will grow the fastest. Then surround it will smaller succulents and cactus plants. Look for plants with similar sunlight needs. Quick tip: wear gloves to plant!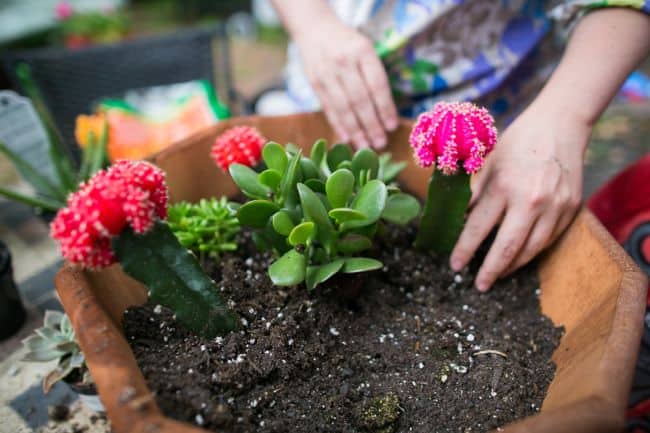 My pot is pretty big so I surrounded the middle plant with 8 other plants of varying size. These plants don't like space between them so put them close together. After the plants are in place, add more soil and pack it down by pressing it with your hands.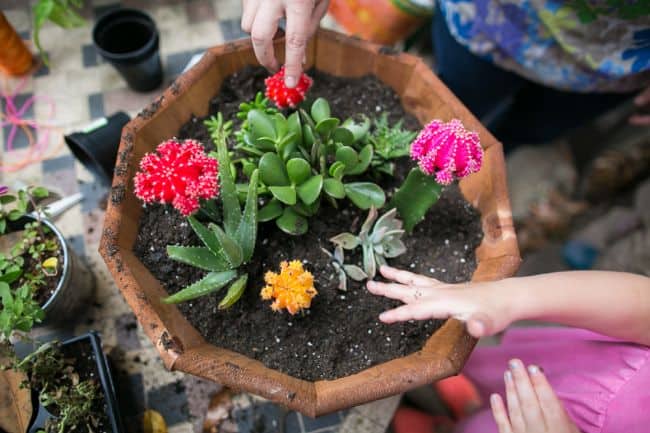 Then put a layer of soil cover rocks on top. This helps lock the moisture in the soil.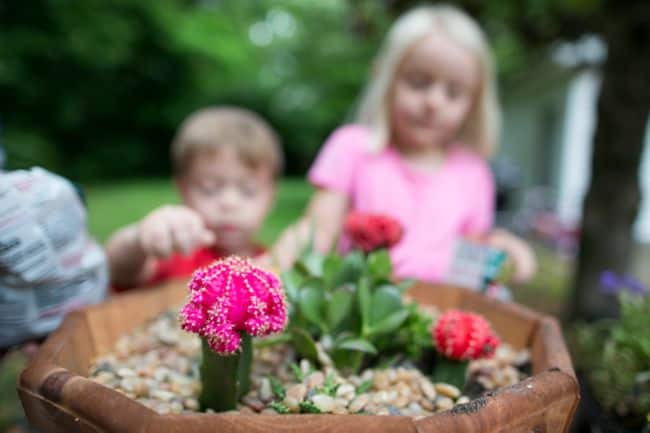 The bright pink and red cacti are my favorites. Apparently those are their blooms – so pretty!
Finally give it a thorough watering until you see it start draining out the bottom. Then water it about half as often as you would regular plants. They don't like too much water, so if you overdo it, you'll kill 'em like I did. But if you have a smaller pot, you'll need to water more often as the pot will lose moisture more rapidly.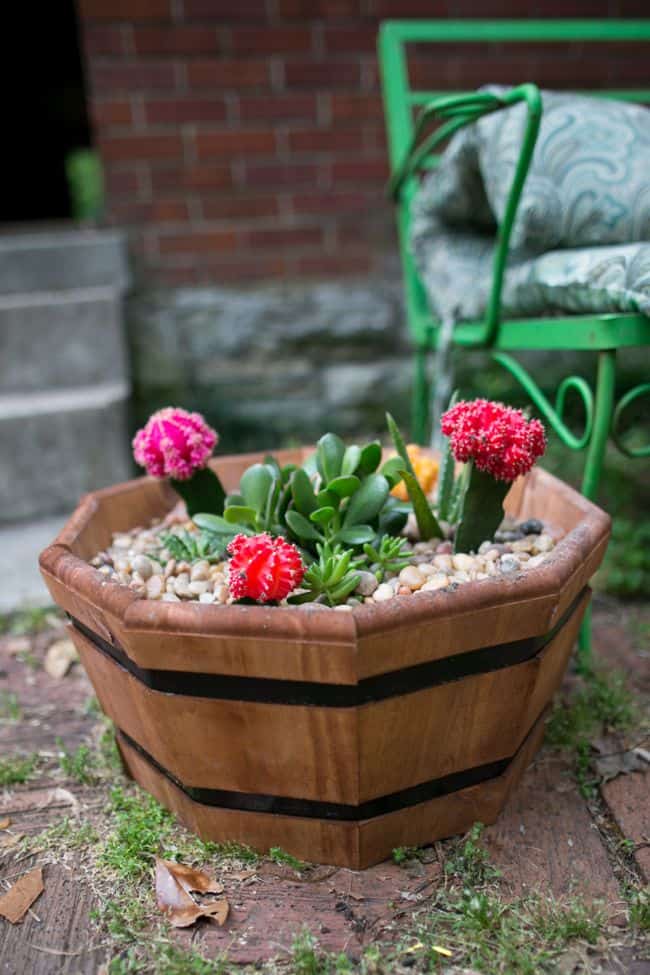 According to our teacher, succulents need 4-6 hours of sunlight a day and they like temperatures between 45-90 degrees. So if the weather gets too hot where you live, move them into the shade in the afternoon.
29