I wanted to learn how to make my own bread after visiting a friend who had been whipping up loaves of bread and pizza doughs galore during our trip to Seattle this summer. She showed me the process while we were there, and when I got home she had ordered me a copy of her favorite book, Flour Water Salt Yeast by Ken Forkish. I was ready to get started!
How To Make Homemade Sourdough Bread Starter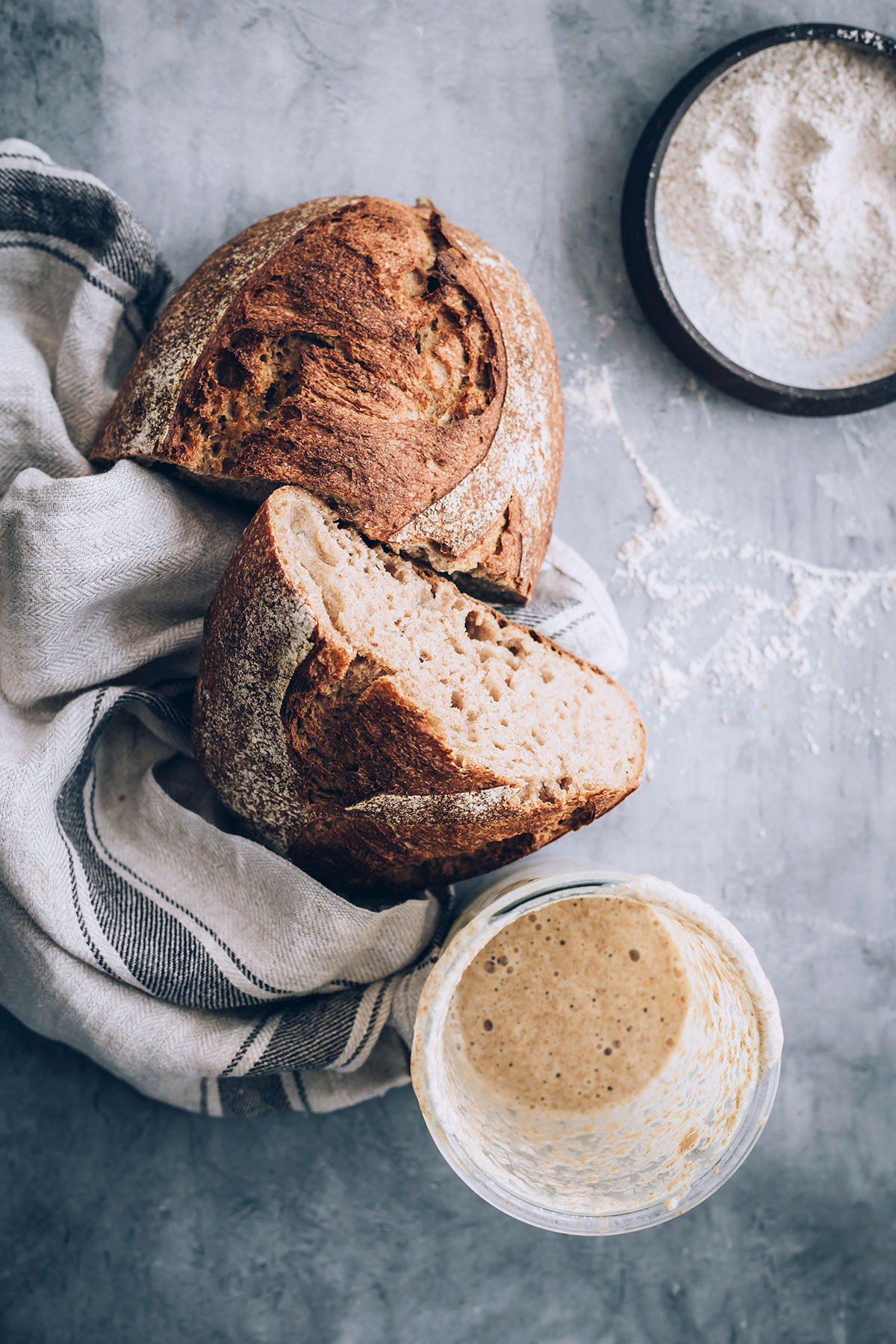 Supplies you need (got everything on Amazon):
I decided to start making sourdough bread because it's my favorite and I love the tangy taste. It's perfect for avocado toast, grilled cheese/paninis, and dunking in homemade rosemary butter (Kerrygold + sea salt + chopped fresh rosemary).
In order to make sourdough bread, you first need to make a sourdough starter. This can take up to 1 week! But the good news is all you need is flour and water. Whole wheat flour and white flour to be exact.
Every day you throw away almost all of your homemade sourdough bread starter and feed it more flour and water until you can start to smell the tangy, acidic smell (usually takes 3-7 days to get it "funky" enough).
At first I was getting discouraged because I thought my starter smelled rotten and gross, but I think it was just part of the process because it never developed any mold or anything and my breads always tasted great.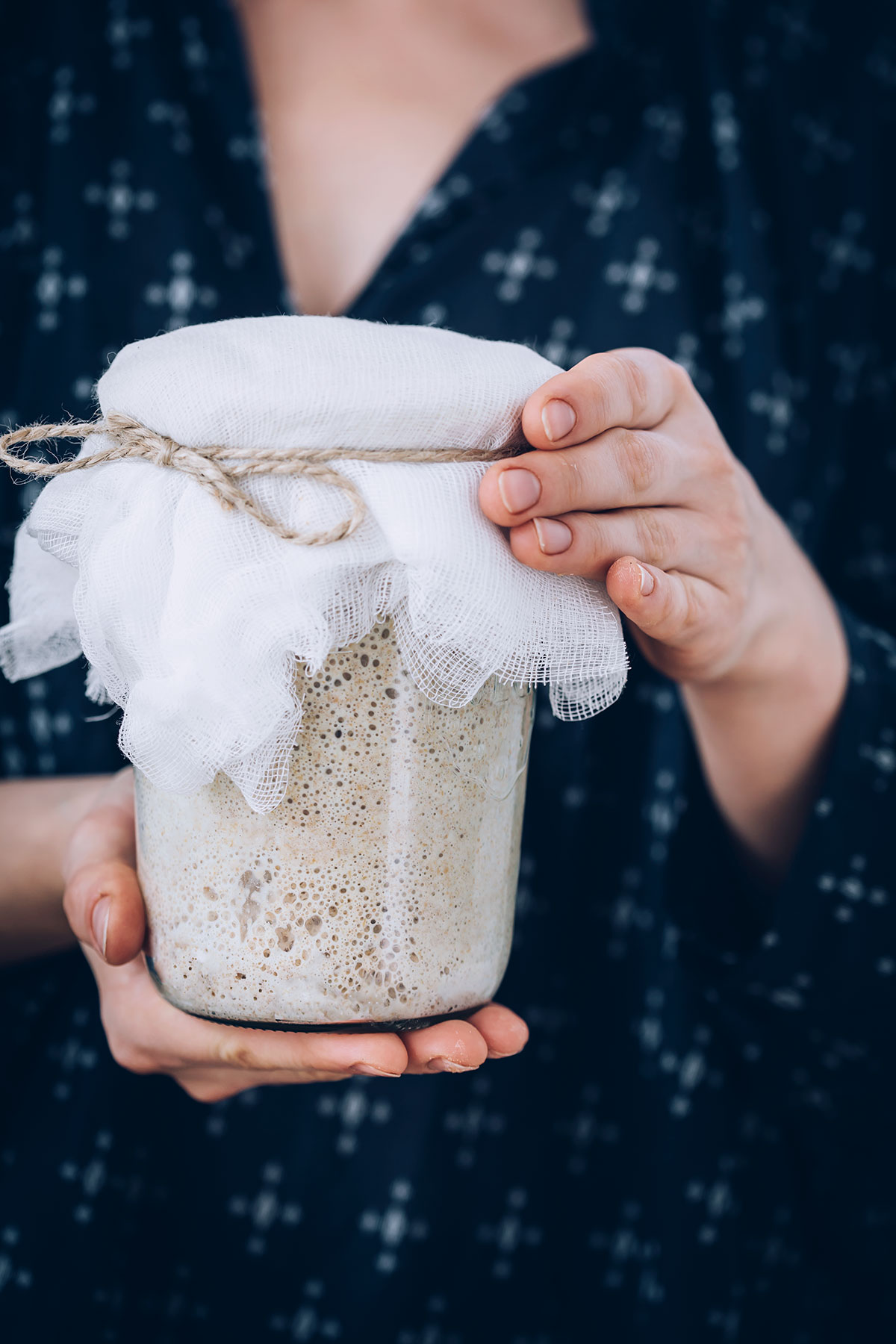 For the starter, I did the following for the first 5 days:
500 grams whole wheat flour
500 grams of 90 degree water (just guessed in microwave)
Mix by hand
Cover, leave on counter
Throw away 3/4 of it the next morning and add the same amount again.
Then I switched to:
400 grams white flour
100 grams whole wheat flour
400 grams 85 degree water
Mix by hand
Cover, leave on counter
Throw away all but 100 grams every morning and then feed with this ratio every morning while you're baking bread every day. Otherwise store in fridge.
Starters are awesome because you don't need to add any yeast to your recipes. And you can keep them going for as long as you want – kind of like a kombucha scoby!
If you want to take a break from feeding it every day or baking bread, you can store it covered in your fridge for a a few weeks at a time. I made about 20 loaves of bread before storing my starter while we were out of town.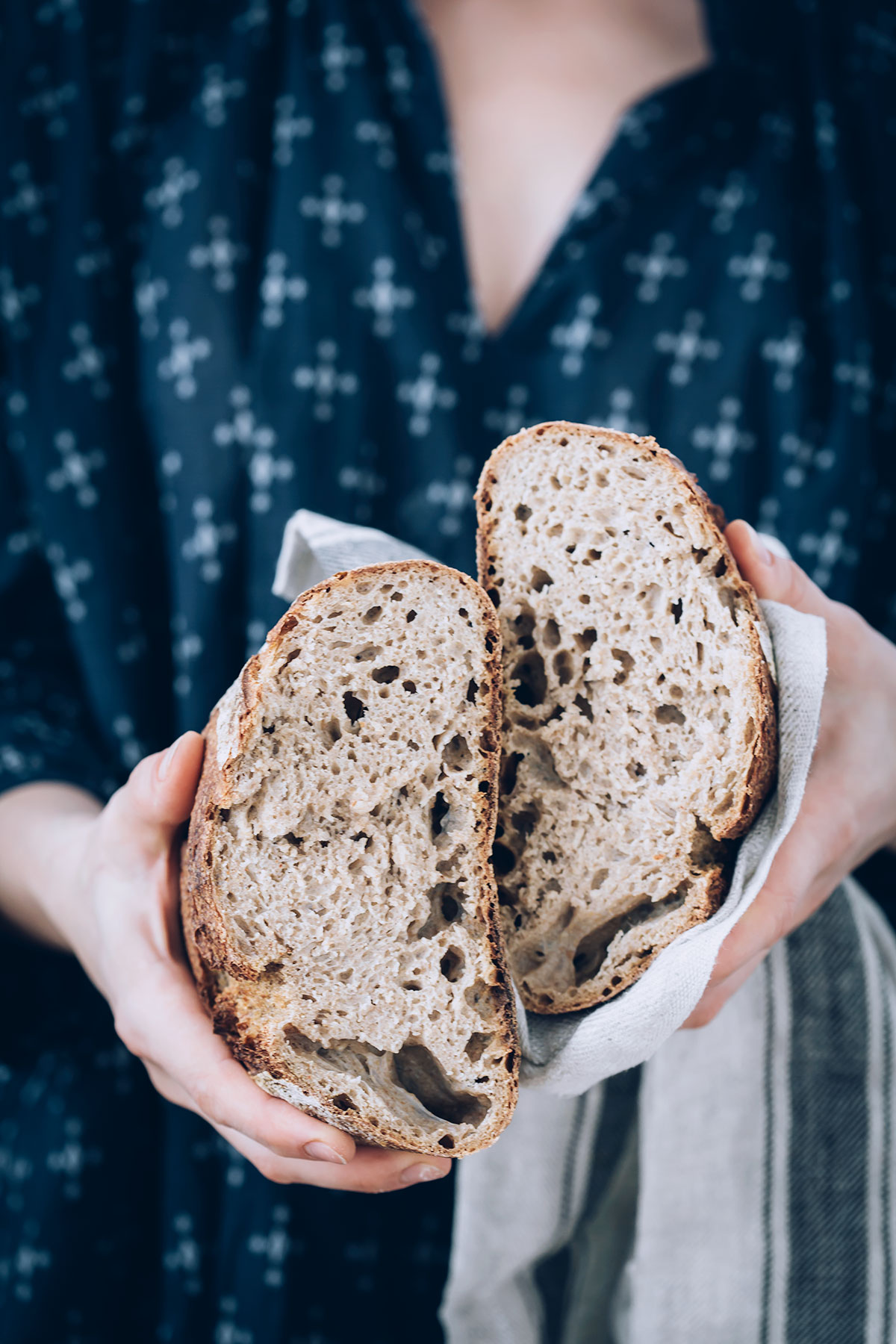 From there, you can make lots of different recipes with your starter and all you need is more flour, water and salt! You can find all kinds of bread recipes in Flour Water Salt Yeast.
My favorite is the Overnight Country Blonde, which is a mix of rye flour, wheat flour, and white flour. You can find an excellent tutorial for this bread here.
Photos by Ana Stanciu
8